EA Games
-
Origin and EA games
I have been harassed and bullied by EA games for the past couple of years. They corrupted my computer last year so bad that my computer black-screened ! So, after a year or so I decided to start playing it again. It's only been a couple of months and they are back at it again. they happen to be an affiliate of Steam, which is another game site for games. Now, when I try to play my game they've condensed the Origin and the Steam apps to what is called Thinappsetting which means I cannot utilize all the apps and packs I have because I can only play a type of scenario game. Also, all my lots and households have been deleted ! When I complain on the EA site, they ignore me and mark my complaints as "resolved" please help I feel very discriminated upon...
EA Games
-
Hacked account
My old email that was linked to my ps3 was hacked and haven't been able to get into it for over ten years. Got the new battlefield and tried to play and now all of a sudden I can't do that. Started a ticket and was told I cannot fix this issue since I no longer have access to that email. I have been a customer for a very long time and this is the first time I have had or wanted a refund for one of your games. I find it hard to believe that in this day and age ypu cannot help someone out with this issue.
EA Games
-
Game face
I don't understand why it has to be so difficult to create a Gameface. Are you guys serious? I have been trying since 2015. I still cant do it and I have all the proper technology. It seems that you guys only make this available for people who spend their whole lives on video games. What about the rest of us who have jobs and lives, but like to play every once in awhile. Honestly, I think you guys suck and think that this game face is not that important. If im wrong and can help somebody who is not a complete gamer please contact me and HELP! Please respond at [email protected]
This review was chosen algorithmically as the most valued customer feedback.
The games simply do not connect to the EA Servers. Tried all the suggested fixes; changed hosts file, re-assigned my IP address, connected by direct cable versus wifi, reset my router, ensured my security was letting EA and Battlefield games through, and other fixes. Not a bit of difference, and I really don't understand why we should be expected to fix...
Read full review
This review was chosen algorithmically as the most valued customer feedback.
On the Sims 4 Marketing Headline, you show the Cottage Living Expansion Pack that will be released July 22nd. I clicked it to Pre-Order the game. It has the option to BUNDLE the Pre-Ordered Game with a Game and Stuff Pack. 3 Games for a way better deal. Makes sense right? I clicked BUNDLE. The Cottage Living is NOT an option so I made a couple cases to...
Read full review
EA Games
-
EA automaticly changed my password
My password was automaticly changed by EA with a notice saying "you have been away from you account for a while, you need to change your password" or something along those lines. First of all the previous week to this i had just been playing massive amounts of battlefield. And there had been times where i would be away from the account for months, come back and not be signed out or told to change my password. The issue is that the email address they have for login was deleted by the service provider (was an ATT email address)
so i can no longer log back into the account in order to simply change the password. However this would not be an issues if my password was not automaticly changed by them in the first place. So basically after they had changed my password on me, i contacted them telling them the issue and was given the cold shoulder. Now i have no access to my account and EA is unwilling to assist me. "we do not make changes to the account unless it is verified"- EA support
Funny because you made changes to my password without my knowledge
Desired outcome: Simply change my password back to what it was
EA Games
-
Plants Vs. Zombies 2: Did not receive purchased items
Hi! I have recently purchased a few items from the Plants vs. Zombies 2 in-game store. I have not received what I paid for. I have contacted support, and given them *all* requested documents, and I have even made sure the format matched the examples given on their website. However, Support only contacts me to tell me things are wrong/missing. As I stated above, I have given them *all* requested documents, but they continue to find reasons to deny me my purchase. I will attach my documents below. They include-

My transaction history on Google Pay
My proofs of purchase for the items
My profile name in-game

Please help.
Desired outcome: I would simply like to receive what I paid for.
This review was chosen algorithmically as the most valued customer feedback.
've had an EA account since 2010, when Medal Of Honor came out and had to create one. Back then, I apparently linked it to an old Xbox Live account that I no longer use, and haven't used for 10 years. At no point in time it was communicated that I could only link an Xbox Live account once in my life, and this has ruined my experience completely. Now I have...
Read full review
EA Games
-
Plants vs zombies 2 ea
All of the important plants in the game like the imitator cost money! Why? Why do I have to spend $6 on electric peashooter? There are also some bots in the arena and that makes me want to burst. Pvz 1 was much more better not costing money. All of the cool plants like straw burst cost money and ea let popcap go down. I want ea to stop thinking about money and care about the fans in need!
EA Games
-
Sale of apex legends battle pass
I paid for a battle pass for Apex legends. I didn't realise they can be sold up until the last minute of the season, when they are of no use.
The new season was about to start so I bought a battle pass so as to be ready for it beginning.
I didn't realise the season 4 one was still in sale and wanted season 5 battle pass.
I am a new player to Apex legends and have never had any problems with gaming before.
Please can I be provided with the battle pass I wanted to buy or can a refund be given.
This review was chosen algorithmically as the most valued customer feedback.
I bought all the Shortcut kits for BF1 on the basis that: "The Shortcut Kit: Infantry Bundle contains all primary weapons, sidearms, and gadgets earned through gameplay progression tied to each class." etc for other kits. Nothing changes in game in practise and EA agents tells me they are a waste of money and they don't unlockany primary weapons. This i...
Read full review
EA Games
-
mass effect, dragon age and assassin's creed
I am a huge fan of the mass effect series, Dragon age and assassin's creed series as well. I also love mass effect andromeda game the whole open world is the best part of the game. More games should be like that you do realize more people love these games than you know. I hope you plan to continue mass effect andromeda and Dragon age as well, please make the game's complete. You should not listen to critics, true fans will love the game's despite the flaws. Try not to rush development of a game so there will be less bugs and glitches.

Thank you
David Grimstead
The complaint has been investigated and resolved to the customer's satisfaction.
EA Games
-
all ea games wont load 12/20-12/21
All EA games like FIFA, UFC don't load and stuck in loading screen. FIFA 16, 17, 19 all stuck at Loading... and other games too just opens but doesn't go forward. As a new customer with EA Access this is utterly dissappointing. Only EA games have this problem. EA needs to fix this fast otherwise will lose customers fast.. This is happening since 12-20 and ongoing.
Tried opening the games directly from EA Access, still don't load. There is no issues on client side, these games can't reach the EA server, there is no other explanation. Everything else works.
Resolved
It seems everytime this happens, a console restart is required, but its still an issue if the console needs to be rebooted everytime.
This review was chosen algorithmically as the most valued customer feedback.
My complaint is about an outstanding Pogo Game problem that is not getting any working solutions from both the Pogo Forums and EA Help. Many customers post and call in about the Mahjong Garden HD "Restoring Game Progress' error where if a player leaves the game without completion, the next time they try and play the game tries to pull up the uncompleted...
Read full review
EA Games
-
apex legends
The new abandon penalty is outrageous 45 minutes for an abandon penalty? The 10 minutes was fine I'm sorry but if I find something to be bullshit and my team is nowhere near me to revive or help me then yea I'm quitting out no point to sit and watch your team run away from you in your time of need. Big turn away for me guess I'll be playing something that isnt an ea game. I'm not playing to be in a tournament tournament rules shouldn't apply if your not in one just saying
EA Games
-
nhl forum moderators (ea_roger the mighty)
Ive had it with EA. From their India out-sourced customer service who you can barely understand, reading from a script that does not fix your problems, to their horrible forum moderators.

I was ganged up on by EA_Roger and Socair, who doctored my posts. Claiming they removed profanity, when they also removed opinions about the game, as well as negative adverbs to make me sound like I was saying good things about the product, when I was pointing out problems and stating the obvious.

They have itchy trigger fingers when it comes to bans without so much as a warning, and poorly represent EA and NHL. As someone who has spent too much money on EA products, I, and my friends, will be boycotting them for the rest of time. Even if they only run servers for someone else's game.

Judging by the comments I'm seeing on other forums, there is clearly an abuse of power going on at EA.

Maybe if they behaved like professionals, the NHL game series wouldn't be losing so much interest and respect.
EA Games
-
apex legends
I purchased 1000 apex coins via the game on xbox, I didn't receive my coins and I tried to get in contact with EA which they were no help even though I provided all the evidence needed. Since they can't help their customers i shall not be purchasing from EA at all. I have them my billing address, order history and everything associated with my account. I was waiting over 2 hours to get this solved which hasn't happened. So I've now processed a refund
EA Games
-
swgoh
Hi there,

First of all - did anyone of you ever read this complains I made ? Second did you ever try to play your product / which you try to sell to the world ?

I am playing one of your product /swgoh/ almost 4 year and have to admit that you making that game worst and worst on any possible way - So I am asking you - Did you ever try to play it ? - Problem is TW / I find all rest segment of game is very stupid and annoying - but TW I like and again you disappointing me - Your matchmaking protocol is base on what ? 1. How handsome or cute is players in some guild ? 2. How much money they give to you ? 3. Random selection by your hairdresser ?
Because THE FACT is your matchmaking is very bad not have any logical agenda or goal - several time in a row we as GUILD get opponents so powerful that you ruin that part of game completely - so tell your hairdresser that he does not know anything about GP, modes, Zetas, Relic power, Gear power...etc... ?
Or you going to FIX IT ? Of course you are obligate to compensate this to all my guild members - because they suffer also...
My guild is - Rule of Fifty - My In game name is Lucyfer and my player ID is : eOHWo76nTOG8ed4Kbhds_w !

Sincere Yours Joe Black
EA Games
-
swgoh galaxy of heroes
Hello there,
I am trying to play your game SWGOH and so far it was ok ... I am adult old guy /lawyer by profession / - with practice in - ON LINE GAME PRODUCT - lawsuit/ also I am Certified Bridge TD and Teacher by ACBL - MY playing name is lucyfer my ally code is 466-568-197 My guild is - Rule of Fifty - and i play your game since begging /nov 2015/
Issue is this in past 6 months I am constantly have crashes in your TW section - I start the fight and game collapse - I check my device /I phone 8 / - and i try to play on other device - RESULT IS THE SAME - SO far I invest in your game more than 150.000 $ - - calculation is simple - my working hour is 120 $ and i spend more than 1.200 hours playing this game in last 4 years - so are you going to compensate me? Or you going to FIX IT ? Of course you are obligate to compensate this to all my guild members - because they suffer also when my game crashes without any reason !
I am waiting for your reply - Sincere Yours Joe Black
EA Games
-
Fix 3 / fifa
Not only do you continually disconnect me, but the rest of the time your stealing from me. Every time I but a pack on one of these games you give me all the same stuff I already had 50 times over, you are literally taking my money and giving nothing in return. After speaking to your customer service, I was even more surprised when I got through to Asia somewhere and the person I was talking to could not understand me and he spoke very little english . For a huge name EA really is the worst company I've ever delt with.
We are here to help
16 years' experience in successful complaint resolution
Each complaint is handled individually by highly qualified experts
Honest and unbiased reviews
Last but not least, all our services are absolutely free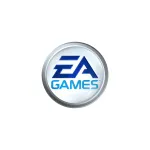 EA Games contacts