Dyson
-
Failure to honor Warranty
My Dyson V11 Animal broke back in August of 2021. I reached out to Dyson to obtain a replacement main cyclone body as per their warranty. I was told it was out of stock and would be shipped to me once it was in stock again, about two weeks. I have reached out multiple times since then and keep being told the same thing. Meanwhile, I have a $700 paperweight.
Desired outcome: I would like Dyson to honor their warranty and either fix or replace my vacuum.
Dyson
-
Dyson ball vacuum cleaner
Tyhis is the worst design I have ever owned to be able to use with the accessories.

The hose used to connect thevaious brushes is so stiff you need two people to do the vacuuming.

One has to hold the vacuum and the other to try and vacuum. It's so stiff, it's almost impossible to have the hose extended. It will not stay extended

It's a constant fight to try and vacuum

Would have never purchased this brand if I knew what I was getting into
Desired outcome: Do something with the hose to make it usable
Dyson
-
Canister vacuum dc23
This is my previous email sent last Monday which has never been answered.
"Hello Dyson,
As a long time Dyson owner I have a dilemma that has occurred with our GC23 vacuum. As we prepare for holiday guests to arrive we got out our vacuum out on Sunday morning. Unfortunately when my wife started it up the only motor that turned on was the power head motor. Canister motor refused to start up.
When I went to the Dyson web page it says that the DC23 is no longer serviced by Dyson and parts are not available. The vacuum was purchased by your records in 2011. That's only ten years ago. Okay, retiring a product after ten years seems to be a little early but to not carry parts so quickly is extremely irritating.
So when I called this morning to your service department your employee confirmed these facts and said that I would be entitled to a 20% discount but it only applied to one model (lowest rated) on your web site and that is "out of stock" at this moment. None of the other applied and the "animal pro" model wasn't included even though with three cats this would be the model that we would purchase.
In the automotive industry if Ford stops making a model they still carry parts for longer than ten years and then sell off the rights to those parts to the secondary market to service people who purchased those cars.
So here is my problem; can't get parts to service my existing canister vacuum. Need to pay full price on a newer model because Dyson only offers a discount on a unit I wouldn't normally buy, that is not in stock anyways. Euchred again.
Can someone at Dyson look at this problem and call me back with a solution that actually would work?
You can call me on my cell phone number which is 519-868-1798.
That phone has voice mail if I do not answer.
Cameron Little & Anne Reinhart"
Desired outcome: Supply parts or extend a healthy discount against another top vacuum cleaner
Dyson
-
I am complaining about dyson vacuum which I have ordered
I have ordered the Dyson vaccum on Friday, 21st October 2021. I still have not received my machine. It is so disappointing to have ordered directly from Dyson. I thought Dyson is an excellent brand and so the service will be but I was so wrong, the service is so bad that I would not even rate it. I have contacted multiple times on 0800397667 but I have never got a satisfactory answer from anyone. They just make me fool that we will look in to it and someone will come back to you but nobody comes back to me, very disappointing. Now when they have sent me tracking number for the machine, its just been lying at warehouse since yesterday morning and NZ Post courier have not collected it, again I will have to give them a call and find out what is the problem. I am extremely disappointed with the service and I will ensure to never order from Dyson directly.
Desired outcome: There is no outcome
Dyson
-
Am 07 black
ROSA IBARRA
AUG 9TH
RUDE CUSTOMER SERVICE BY SHANIECE AT 5:26PM DYSON CANADA CUSTOMER SERVICE CALL CENTER.

I bought an AM07 black and it did not work for over 1 year now. I've been calling to have it fixed or replaced and the fan was out of stock of course my warranty is going to expired, i called to ask if the fan is back in stock but the rude customer service lady named Shaniece says to me with a slang language "when did ya AX for a replacement?" (where is THE Dyson reputation?) i told her many times, but its your guys fault i dont have a replacement by now as you guys never did until now. She told me i would have to pay for a new fan that they will no exchange it for me. I should have known by now but i decided to give another chance to Dyson as their products are great when they work...
So i bought a TP04 fan, and guess what a triangle with a warning sign comes up...
So not only i got stuck with 2 machines that dont work, i have to tolerate the rudeness of someone clearly not happy working for the company someone inconsiderately, aggressively or deliberately offensively. Please review the call that occur on Aug 9th at 5:26pm 2021.
This review was chosen algorithmically as the most valued customer feedback.
I have a Dyson animal ball 2, less than 2 years old, which has very light use but has lost all suction. A couple of weeks ago, I waited for an extended time to get through to customer service hoping to arrange a service to have it fixed. Eventually when I spoke to a customer service rep. she advised that she would need to get an engineer to call me back...
Read full review
This review was chosen algorithmically as the most valued customer feedback.
Dear Dyson, I purchased this from Dyson last year and never received it and there has been no communication from Dyson. I am including a copy of the email. I am hoping this can be resolved without reporting this to PayPal. Thanks for your assistance in this matter. Steve Fewell 1706 Acorn Way Green Bay, WI 54304 Dyson Pre-Order Confirmed ORDER...
Read full review
Dyson
-
"repair" of dyson vac
Bought our Dyson in 2018. Now it won't take a charge. 4 red lights and one blue. Called Dyson and advised of this and was told we needed to replace a certain part which we received yesterday at a cost of over $100. This did not fix the problem; still have same lights. Rang Dyson today, was told if we wanted we could have someone see it, and diagnose the problem with a view to providing a quote to fix it. Reason I'm making a complaint is that we have outlaid money in good faith and the fault obviously wasn't what we were told it was. The machine is only 3 years old. I have a vac I bought 8 years ago that still works. Not likely we will be buying another Dyson. Would like our money refunded for the Part and happy to return it to you in the box it came in.
Paul Schmidt, 27 Ascot St Caboolture 4510.
Desired outcome: Refund of part cost.
Dyson
-
V10 absolute
This is my third vacuum - one electric and 2 stick cleaners. The machine before this latest one got dropped from the wall so I lined up for the new one v10 - While it worked i loved it and my upstairs cleaning was great but the machine has stopped working and there is a flashing light telling me that there is a blockage i guess but i have checked it and cannot find the problem. It has something which sounds like laboured breathing and then it cuts out. This happens constantly over and over again. I am registered as a long term customer - this is my 3rd cleaner. My grandson registered this latest one for me. I am an elderly lady and not tech savvy so can you help me. It tells me in the instruction book that i am supposed to return the first one so if you can tell me what to do it would be good. I am very sad about this and having to lug the electric one upstairs is no mean feat for me but after so many years it still works. Thank you in anticipation . I don't even know if i am on the right email to send this . regards Anne Wythe.
This review was chosen algorithmically as the most valued customer feedback.
I bought a Dyson hairdryer from eBay on Nov 6, 2017 and paid 359.00 and it was brand new. I received it still in the box and in cellophane wrapping. Every thing worked great until Nov 29, 2019. I turned it on and it smelled like something was burning so I turned it off and waited a few minutes and then tried to turn it back on. It would not turn on, I reset...
Read full review
Dyson
-
Dyson vaccuum v7
Dear dyson,

I bought v7 last jan 23, 2019 after 6 months, its not working anymore so i sent to the service center here in philippines and after 1 week of waiting they said the battery needs to be replaced. So i ordered battery but unfortunately its been 2 weeks until now the battery has not yet arrive. How come it takes 2 weeks to send the replacement. Does battery covers your warranty?

I ' m hoping for tour immediate attention on this matter.

Thank you,
Joan
Dyson
-
Dyson wall mount cordless vacuum
I have had your product for at least five years the animal vacuum battery operated. I loved it I owed your regular animal vacuum. One year into the use the stick part of it broke from the handle then I just used the short version, a short time after that the battery went bad, well I was discouraged and I told myself it was okay but after hearing what my husband paid for it, I decided to buy a shark I am really disappointed with your cordless product.

Susan (very sad) Banks

Susan. [email protected]
This review was chosen algorithmically as the most valued customer feedback.
Dyson is quite literally the WORST company to EVER deal with. Their Customer Service is hands down the WORST you will ever find. Once you purchase their products, you are stuck. Dont expect to be treated valued or have them stand behind their products. The lie, hang up, refuse to assist, wont give you their real names, never have any supervisor support or...
Read full review
Dyson
-
V10 absolute
I had purchased V10 Absolute from Dyson Canada for CAD 799/-. It started giving us trouble after 2-3 months and would not function for a few days and than would start running again. I complained about this to the customer service in Canada. They told me that they are sending an empty box, which I should receive in few days. Once I receive it just pack the vacuum in it and send it back.Once received they will send me a new one. I did not not receive the box for 8 business days. So I called again, they told me they had some issues from there end and I should receive the box in the ext 2-3 days. Again I did not receive the box. So I called again, this time they do not know what is happening, however they time they promise to send the new vacuum. I was told I will get an email from Puralator in few min. I waited the whole day did not get any email from them. So I called again this time the lady said you will get an email in 24-48 hrs. Seriously..I was not expecting this kind of after sales service from Dyson. I am extremely disappointed and will not recommend Dyson to anyone. They are so unprofessional.
Dyson
-
Dyson v6 hepa
DYSON V6 HEPA-DEFECTIVE PRODuCT
For years, in order to sweep the kitchen floor periodically, we had a Dirt Devil. The cost was around $40.00 and they lasted a couple of years. When our last Dirt Devil ceased to function we went to the Dyson website and purchased a v6 hepa. The initial unit was delivered and lasted about one month. After being asked to try several options it was disclosed that the batteries in the unit were defective and a new unit was sent. Now that unit has failed as well. It has been weeks and no new battery. Most distressing, during this last incident it was disclosed by Dyson that the unit will fail if used at the higher speed. This is a feature that was specified when sold and not being able to use it leaves us with less of a product than purchased. It appears to me there are significant issues with this model and it is not fit for the purpose for which it was designed. In addition Dyson's warranty includes labor yet I am being sent a replacement battery and instructions for installation. All in all it is my opinion that that marketing of this unit is in violation of the Illinois Consumer Fraud and Deceptive Practices Act. The unit was marketed with two speeds, however, one speed will result in unit failure. This unit also violates the implied warranty of merchantability and fitness for purpose and use. Each of the units provided failed in a short period with very limited use. I believe this matter is appropriate for the Consumer Fraud Division of the Illinois Attorney General's Office and the Federal Trade Commission. If Dyson is going to charge for premium products, premium products meeting their advertised specifications must be provided. To deceive consumers and provide defective products is unacceptable. If you have had a similar experience with a Dyson product please send me a private message. Perhaps a Class Action will improve their products and customer service?
This review was chosen algorithmically as the most valued customer feedback.
I have made several requests for a new battery for my Dyson absolute v6. Serial # JX6-US-GKA6056A I have not heard back. We spent over $700 on this dyson. We are really thinking of making a complaint page on Facebook and we will see how many people have this complaint with the dyson v6. The battery is only $40 online but as a dyson customer I believe dyson...
Read full review
Dyson
-
Cooling fan
We bought a dyson cool fan for my Mom. Last year it seemed to work well, she started it up this year and it does not cool the room. When I phoned your support department they told me that dyson fans do not cool a room they just push the air around. So why do you call it a dysoncool and why did I spend over $300.00 on it. To me sounds like false advertising! The place where we bought it advertised how it cools a room, hhhmm that's a load of crap. I am a very dissatisfied customer. Meanwhile my 76 year old Mom is dying in the heat. Thanks so much
This review was chosen algorithmically as the most valued customer feedback.
Very poor quality of service "I am really sad my great best friend is broken. It's about our V8 Animal the red lever upwards is broken and we cannot empty the cylinder. Also, our great V8 Animal is located in Grand Cayman (Caribbean). How can you help us?" We contacted your Customer Service Department because there's a broken piece on our Dyson V8...
Read full review
This review was chosen algorithmically as the most valued customer feedback.
I am a loyal customer of Dyson. First of all, i would like to say I am a very satified customer with dyson products. I've purchased three dyson vacuums over the past 5 years. My mind was totally changed after today's conversation with your dyson customer service department. I placed a dyson supersonic hair dryer product order over the phone on November 27...
Read full review
This review was chosen algorithmically as the most valued customer feedback.
Dyson refused to discuss any type of complaint or repair until i provide them with a bucket of personal information about myself, and where i live. I even went to their service office, whatever they called it. When i asked for a replacement for a $1.00 plastic cover clasp, they laughed and told me to bring my entire machine in for inspection. They would...
Read full review
We are here to help
16 years' experience in successful complaint resolution
Each complaint is handled individually by highly qualified experts
Honest and unbiased reviews
Last but not least, all our services are absolutely free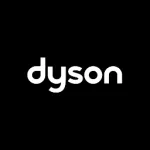 Dyson contacts