iRobot
-
irobot 960
I have been trying to a response from the company since last August. My roomba was a few months old when I realized it was scratching the hardwood floors of my new home. After filing a complaint I was asked to send pictures, which I did BUT no response. I sent another and called the company with no response. I purchased this as my husband was in the begining stages of Dementia and thought it would be a help in keeping the floors clean. His issue has progressed and now I dont have time to devote to the floors. This $400 vacuum sits idle. I had only hoped there would be an adjustment I could do to the product. Any suggestions on how I can get a response from the company would be appreciated.
Desired outcome: Hopefully an adjustment if not possible then s replacement.
iRobot
-
Poor customer service backed by poor product
I purchased an roomba s9+ with the brava m6 mop in order to help me clean (I am a disabled army veteran).

Within the first month, I had to contact tech support. I have received many replacements since, and every time the robots work for a while, and then stop. I always go through all of the troubleshooting, yet the issues are never resolved. It is difficult for me because of my disabilities.

The robots are more effort than they're worth. Irobot refuses to refund. I just received my 5th replacement today, and I am already on the phone, because it will not start (1 March 2022).

Beyond frustrated. Please help me spread this. I am not disgruntled and I am not wanting anything other than my money back so I can purchase a less expensive and more effective robot vacuum solution.
Desired outcome: Refund and to spread the information "BUYER BEWARE"
This review was chosen algorithmically as the most valued customer feedback.
The irobot site will not allow me to post a review. Keeps saying "fill in the highlighted areas" however no highlighted areas & every space filled in. So I will do it again here. I had an 805 that died. IRobot replaced it with an 899. Between the 805 & the new 899 replacement I bought the S9+ because we needed a vacuum. So when the 899 arrived we opened it...
Read full review of iRobot
iRobot
-
roomba i3 with clean base
I just bought a robot for my grandparents as a Christmas gift and I'm having two issues:

1) it does not return to the base to empty when it is full, it just stops.

I've tried factory settings and custom settings, and have cleaned and wiped all sensors and brushes and wheels, etc. It finds the base to charge, but will not return to empty.

2) it will not empty into the clean base. It does not work when on base normally, when sent home, or when prompted via app.

I followed set up instructions, its level, all sensors are clean, and there are no obstructions. It's the first time using it, so no clogs. It sits level with good contact, and I've followed all of the troubleshooting prompts on the app, website, and online from others. None of the iRobot troubleshooting has helped. I spoke with a representative and they suggested a mechanical defect with the clean base.

I've unplugged and reset the clean base and manually hard reset the roomba itself. Each time, the clean base shows a solid white light and the roomba shows a red light and a tone when asked to empty. I hear NO sound or indication that the clean base is vacuuming when this happens.

The roomba was purchased about a week ago and opened/set up on December 26th by me (granddaughter). They LOVE it and kinda need it and really want to keep it, but there are no repairs shops in their small town and they cannot travel well and have no technological savvy. The best solution would be:

a) iRobot gets in touch with a local dealer or shop and arranges for my grandparents to drop off the unit that does not work, and is basically unused (2 days in the house), and pick up a new one (which we can assume will function). This is fast, easy, no fuss, and something they can handle if I need to leave before this is resolved.

b) iRobot sends a shipping label and packing materials to my grandparents and my grandparents pack in and deliver it to the nearest shop. The shop sends it out and you guys ship in a new one. This is by far the least preferable because it guarantees I won't be here to help set up when the new one comes.
Desired outcome: We go to a local dealer and do a swap and you guys order up on the back end
iRobot
-
I694 on sale $174.99 on 11/3/21, On 11/9/21 would not price match!
On 11/3/21 I purchased an i694 iRobot on sale for $174.99 plus tax on iRobot.com. After ordering, received email reporting this unit was back-ordered. On 11/9/21, I called iRobot Customer Service at [protected] and asked if this unit would arrived before Christmas. I was told "yes". I then asked if I could purchase another at the same price, $174.99 as unit now showed on their website for $274.99. After a brief hold, the representative came told me "yes" they would honor the sale price. I asked what would be the best way to go forward, and she replied, purchase the unit at the higher price $274.99 plus tax, give her my order number, she would create a case and we should be contacted within 48 hrs. We never heard from iRobot, so on 11/16/21 I called Customer Service again, was assured we would be notified as he "escalated the issue - and supplied a new case #).
No word from iRobot, so on 11/23/21 I called Customer Service again, and after a brief hold, was told my case was "denied". I requested to speak with a manager, supervisor, but per the representative, she can not, but she can "re-escalate the issue". Unbelievable! They told me to purchase with the understanding on getting the same product for the sale price $174.99, but then denied two weeks later. This same product is now on sale again through Dec 4, 2021 at $174.99, but they still would not give me that price. I just never came across a company that would do this. Unbelievable!
This was to be our third iRobot, as we bought one for us at Christmas last year for $600. We will never purchase another iRobot as long as I live.
Both units are now enroute to our home, first i694 arrives 11/24/21 and the same product but $100 more has an ETA of Monday, 11/29/21.
Desired outcome: Pay the price of the first un it $174.99 plus $13.50 tax Totaling $193.49.
iRobot
-
IRobot i7
My robot stopped functioning. First I wrote to customer service. Twice. Got no response. I wrote twice because to get technical assistance over the telephone required a 30 minute wait time.

Getting no response to my email inquiry, I decided to just wait out the time for a telephone tech. My first recording said I had less than a 25 minute wait. After 15 minutes, the recording told me I had a more than 30 minute wait. I literally just left the phone on, went about my business until @ 50 minutes later I got a live person.

She was difficult to understand, was obviously a non-US based call center. She was able to immediately identify me, the name I had given the robot and she determined that there was an error in the base unit of the machine. She told me that, because the unit was no longer under warranty she could not repair it, EVEN THOUGH SHE WAS CAPABLE OF DOING SO.

I've purchased at least 4 Roombas in my lifetime. I just bought another robot to replace the one that they could have repaired but wouldn't - and it wasn't an i-robot product. Never again.
The complaint has been investigated and resolved to the customer's satisfaction.
iRobot
-
Roomba s7
Irobot is not honoring the 1 year warranty on my roomba s7 that I purchased online from the company's website. The machine stopped working in August 2021, 8 months after purchase. I have tried to call customer service repeatedly and waited literally hours on hold. On my most recent call, I was number 48 in line. I have also emailed customer service with all of the information required (serial number, date of purchase, description of problem). Customer service responded with a standard email, asking for the information I had provided in my first email. They also suggested that I call the same customer service line that I had tried earlier. I emailed customer service again, attached the earlier email string, again explained my problem and again provided my purchase information. No response. The bottom line: Irobot avoids honoring warranty claims by making it impossible to reach customer service.
Desired outcome: Honor the warranty by making it possible to talk to customer service
Resolved
I received an email today from Irobot customer service stating that a replacement device would be shipped to me.
iRobot
-
My complain is against tour franchised repair shop JADA in Panama.
Their absurd repair cost for changing a battery and a circuit board card for my two (2) irobot roomba equals the price of buying two brand new roomba robots, Just wish that the main office would understand that franchising repair shops without overlooking what they are doing with your customers, will just cause a faithful customer (owner of 2 roombas and one scubba robot) to look elseware when purchasing replacements, such as other robots (black&decker, Ilife). I filled two complaints with name, robot number and id, and if requested, i could mail the repair budget a got from your franchised repair chop in Panama.
Desired outcome: Have your franchised repair shop in Panama charge in accordance with the value of the item´s sale value.
iRobot
-
not worth the money
I have tried the iRobot 985 that I was please with however felt it was too expensive so I tried both the iRobot E6 and a Dyson. While I found the more expensive 985 seemed to work very well I did feel it was too expensive so I tried the other two. The Dyson wasn't even worth my time so I tried the E6 to save about $200+ but also assuming the $200 difference would be minimal. Was I ever wrong - the E6 isn't more than tying a cheap vacuum onto you pet and ask it to walk around your house for, if you're lucky 90 minutes.
When I called to complain and to see if perhaps I just got a bad product I was told that basically none of the reasons for buying an AI Robot Vacuum were programmed into the E6 - and as a customer service unit I have NEVER spoken to four worse customer service individuals as I did at iRobot. I am now going to return this iRobot back to Costco and give up (or if I feel I can afford it I could buy the 980 for about $700 tax included! Not a small amount of money for anyone.
But bottom line not one iRobot Consumer Service team member had any idea on how to handle disappointed customers nor does their management who also could care less about my complaints - the only thing good I can say is the last person I spoke with listened and once I was done simply said "thank you" and we ended the call!
This review was chosen algorithmically as the most valued customer feedback.
Good day, Could you please clarify whether it is IRobot's company policy to not disclose known product faults to their clients? Three weeks ago, I arrived to the IRobot store in Raanana (Israel) in order to buy a new battery for the IRobot I had - which was one of the first kinds sold in Israel and which worked perfectly. The store employees convinced me...
Read full review of iRobot
iRobot
-
Just a waste of money
I have purchased a robot vacuum from www.irobot.com and it broke after two weeks of using. There were no visible damages, it just stopped working and that's it. I sent them a message and told everything I thought about them and their junk product. I would not recommend buying these garbage robots, very poor quality! I threw it into the garbage can. Just a waste of money.
iRobot
-
Customer no service, poor product quality (roomba 400, scooba 300)
I have purchased 3 products from iRobot over the past 2 years - 2 Roomba and 1 Scooba. All 3 died while out of warranty. In all 3 cases, I called iRobot customer service and got the same answers, which reduce to this sequence: Clean it. Bang on it. Clean it again. Bang on it harder. Buy parts if you want to fix it yourself (assuming you know what parts to replace). Otherwise, throw it away. Buy a newer model. iRobot does NOT service / repair ANY of their consumer products.

My latest (and LAST) call to their customer "no" service connected me to someone who obviously is tired of having to tell customers to clean/bang/self-service/dispose/buy replacement. The customer service rep sounded like a robot as though they were embarrassed having to tell yet another customer the same story.

I was seriously thinking about buying one of their new Braava mopping robots. After this latest call to iRobot it is clear to me that iRobot does not produce products that last. They work great until they malfunction. Once they do, you can try to fix it yourself, and eventually have an expensive piece of worthless junk that you have to dispose of.

I believe it is enlightening to look at how many different models of cleaning robots they no longer make in the Roomba, Scooba, Braava, Mirra, Looj, DirtDog, etc. product lines. I believe this indicates they have problems and are constantly trying to come up with a newer model that fixes them.

To anyone who is considering purchasing one of iRobot's products, before you do, call them up and ask them what happens if the product malfunctions / breaks outside of the warranty period.

Personally I will NEVER purchase another product from iRobot.
The complaint has been investigated and resolved to the customer's satisfaction.
iRobot
-
Customer Service
I purchased an iRobot Roomba 562 vacuum along with additional filters and an APS battery as a Christmas gift. The person I bought it for was not interested in this product so I returned all items to iRobot. I followed their return process in great detail; e.g., received return authorization numbers and sent it back to them in original packaging via UPS (at my cost of $60.00). Within 2 weeks I received email confirmation that the returns were received and that credit had been applied to my credit card. Well...credits never showed up. I called iRobot customer service and was told that their automated crediting system had not functioned for a few days and that my credits would be done "manually." I've since made 8 phone calls with little success. The original notification that credit had been applied was sent to me on January 21, 2011. It is now February 17, 2011. I did receive credit for one of the orders returned (for the APS battery) but I have yet to receive credit for the vacuum (for $421.67). Customer service reps have been polite but unable to perform this simple task. The products were returned and credit approved but yet, my credit card still carries this balance. I WILL NEVER DEAL WITH THIS COMPANY AGAIN!
Resolved
The complaint has been investigated and resolved to the customer's satisfaction.
The complaint has been investigated and resolved to the customer's satisfaction.
iRobot
-
What to do when out of Warranty
I remember the first time I saw her, sitting in the showcase window;

with all the bells and whistles my eyes went shallow.

I fell for her, I fell in love with a beautiful Roomba named "Rosey"

her brilliant red that cascaded color still looks just as lovely.

Me and "Rosey" had many days and many weeks of cleaning,

from hardwood flooors straight to rugs she went with no complaining.

She never complained about the way I left my cords on the floor,

& I always left her virtual wall set out right infront the door.

Oh..., how I loved my "Rosey" with her color cascade Red,

until one faithful morning I woke up and she was dead.

"Rosey" has no lights, no lights, no lights on "Rosey"

I took out her battery and did the reset just as they had told me.

But still there sat my "Rosey" still connected to the base,

With not a button glowing but everthing inplace.

I called up tech support and they gave me the obvious answer,

Just as I had suspected my "Rosey" has gone to her Roomba maker.

So there I sat on the phone with a person who bearly speaks english,

Telling me about charging mechanisums and all sorths of giberish...

I then spoke to a supervisor who I thought would be more helpful than the first

But she just said the same thing... infact she said it worst!

They want me to purchase another "Rosey" now

What are these people thinking? I'll buy milk when I already bought the Cow...!

They offered me a discount much to my suprise,

The discount wasn't bad but I didn't want to buy.

So there I sat with "Rosey" not a light is showing,

I asked the supervisor to have this escalated.

She then placed me on hold and I was connected to another,

This time I got a man so you could just imagine how he couldn't be bothered.

To be quite truthful he tried to help but I really didn't let him,

I just kept yelling and screaming Co-operate, Co-operate, Co-operate

All of a sudden things changed and stated looking up for me,

I finally got the response I wanted and a new "Rosey".

To all iRobot customer who can't get help today,

just mention the word Co-operate and I'm sure you'll get your way.
Resolved
The complaint has been investigated and resolved to the customer's satisfaction.
The complaint has been investigated and resolved to the customer's satisfaction.
iRobot
-
Broken
Hello,

I bought the Scooba from iRobot only to be disappointed like most people. These machines break and no one at iRobot wants to fix the product. They simply tell you to buy a new one (and they will keep the old one for parts). Very Very Very Dirty Business Mr. iRobot! I have read so many horrible complaints. People are scanning the internet for answers, and finding little to no professional help. Repair companies offer to fix the problem, but you have no way of knowing if even they are telling you the truth when you are told again to just buy another one. My best advise is to stay as far away from iRobot temptation as possible. It's a gimmick, plain and simple. They pay for the ads and we buy the bait. Don't believe me? Start reading the reviews and complaints. Start reading the blogs on finding repair info for this machine. Do your homework before you buy!
Resolved
The complaint has been investigated and resolved to the customer's satisfaction.
The complaint has been investigated and resolved to the customer's satisfaction.
iRobot
-
Product, warranty and service are poor
I bought my Roomba as a gift to myself for my birthday in March 2009. By June 2009 the product was useless. I tried to clean it as instructed, changed the brushes etc and the thing would still not work poperly. I sent emails to customer service at iRobot numerous times with no response. Finally I called them in November 2009 and asked to return it thinking I had a 1 year warranty. SURPRISE! Its a 30 day warranty! A toaster has a better warranty than that!

If you get a Roomba realize you will spend more time cleaning it than you will getting use out of it.

Do not bother buying anything from iRobot. Poor product, poor warranty, poor customer service. In other words, Junk!
Resolved
The complaint has been investigated and resolved to the customer's satisfaction.
The complaint has been investigated and resolved to the customer's satisfaction.
iRobot
-
My rumba worked once and never wrked again
I bought a rumba from Irobot and it only workede once and never worked. I have called about 5 times to the call center and the call center's agents english is horrible and they just keep giving me the run around. They won't transfer me to a manager or supervisor and I end up waiting to speak to a rep for about 45 min. and after I get to talk to them it takes another 45 min. to explain a 2 sentance problem because the don't understand english. DO NOT BUY AN IROBOT. Not worth the money and you will not receive help from the call center.
Resolved
The complaint has been investigated and resolved to the customer's satisfaction.
The complaint has been investigated and resolved to the customer's satisfaction.
This review was chosen algorithmically as the most valued customer feedback.
I bought a NEW Roomba 560 from an eBay seller. I register the product in the company site and the site says its covered under warranty until November 2009. When I contacted the customer support about a battery issue, they are saying that the item is covered under warranty since it's bought from eBay. They are pointing me to a policy section in their site to...
Read full review of iRobot
The complaint has been investigated and resolved to the customer's satisfaction.
This review was chosen algorithmically as the most valued customer feedback.
My Roomba 580 stopped working in December. I submitted numerous emails requesting customer assistance. After several email exchanges (most were never returned) I called in to tech support. Finding someone that spoke english well enough to understand was a challenge. After consultation with someone else the customer service rep gave me an RMA number to ship...
Read full review of iRobot
iRobot
-
In Warranty Exchange/Customer Support
I purchased a Roomba 4110 robot vacuum from amazon.com in January 2008. So far, I've been quite pleased with the product. However, the robot started experiencing service-affecting issues in May 2008. I tried calling irobot's "Customer Care" number listed in the product manual [protected]) to find out how to get a replacement. After-hours basically tells you to call back. So I called back during business hours. I was never able to get past their IVR to talk to anyone. Then their system told me to go online and type in RMA in the site search box. I opened a support case, suppling all the information on their on-line form. Then I got an automated response telling me the check a few things. I did this, and responded back that it was still not working. Email conversations went back and forth with irobot requesting my address (which I had already supplied) the Roomba product code (already supplied), and charger product code and purchase date (already supplied). They kept requesting this information even though I made sure to go into their support case and supply it. This banter took over 40 days! Finally, they emailed me with an RMA number and instructions on how to send it to them. I followed these instructions to a 'T'! After I had not heard any status in two weeks, I posted a request to the support case. The next day, I received an email stating that there was no record of my shipment. (even though I had a confirmation number and the name of the signee from UPS!) Now here it is, over 2 months since I originally reported the problem, and I'm having to battle their belligerently poor customer service just to get a simple product exchange!
I started wondering if I was the only one who experienced such pitiful warranty exchange service from irobot. It didn't take much searching (BBB, complaintsboard.com, complaints.com, and numerous forum boards) before I found that this was business-as-usual for irobot. By the way, irobot does not pay for the shipping...so I'm currently out the cost of a robot, plus $10 bucks for shipping. I've been more that patient so far, but now I feel ripped off! What good has this product done for me in the last two months?! I opened a BBB case (166918).
This is such a shame...While I really like the robot vacuum, it's just not worth the hassle if you ever need a warranty exchange. This company's product has great potential, but their customer service department will keep me from buying another one of their products in the future. Hopefully irobot will get their act together and make their customer service perform to the level that is expected of their products! --Dissatisfied Roomba owner
We are here to help
16 years' experience in successful complaint resolution
Each complaint is handled individually by highly qualified experts
Honest and unbiased reviews
Last but not least, all our services are absolutely free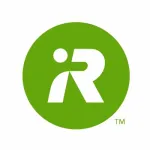 iRobot contacts