Duke Energy complaints
424
Duke Energy
-
my bill w as a to high
I had extremely high bills for a small 2 bdrm home I tried to talk to your customer service people and pay but they will not give me more time I paid every penny I had today and was told it was not enough I paid 520 and trying to keep my power on and can p as t the balance when my next disabilities check comes o n Feb 4 i can't see I'm blind and can't work but I have paid you over 1000 towards my bill and can catch up next month please help
Duke Energy
-
taking over my dead brother's account and required a $150 deposit
My brother at 6400 Vernedale Rd. Charlotte, NC 28212 was found dead on 12/12/2016, next door to me and my address is 6332 Vernedale Rd., Charlotte, NC 28212, I also have a mountain home at 890 Cahill Dr., Andrews, NC 28901. I did not want my credit dinged in order to simply take over my brother's home (going to me as Executor of his estate and recipient of everything). Apparently I had a couple of late payments in my 10 year history at 6332 Vernedale Rd. and so a $150 deposit would be required. First, those late payments were because of emergency situation with relatives and after I talked with Duke, they told me I would not be labeled a late payer (so apparently lied to me) as I paid everything immediately once I was catching up from those emergencies in my life. But with two long term accounts with you that have $0 balances and over many years, Duke-Energy is slapping me in the face by requiring a deposit on my dead brother's home. I had paid his account off that was late because for the last several months, my brother was apparently in a bad way and not opening any of his mail for months. Again, I paid off his late Duke account and because I was simply wanting to take over the account (and I know would require a new account) and I can appreciate D-E moves with a big dose of skepticism, however, with two long term accounts with you that are in good standing and I was told, because of the couple of late payments I had because of urgent matters that kept me away from bills for a while, I was told I would not be labeled a late payer and I paid them off immediately. Yet now, D-E is slapping a brother in the face since his brother likely (still pending) committed suicide with some compound, ruining the holidays and still a mess for me. I believe that Duke requiring a customer with two accounts with you for many years and in good standing (despite the couple of scattered late payments that were explained and I was told I would not be labeled a late payer as they "understood". I guess I was lied to there! I am thinking of visiting your Consumer Affairs dept. on David Taylor Dr. and in a loud voice let every customer there know how a brother who is dealing with his dead brother over the holidays, and, has a long history of being a good payer with D-E unless the rep who told me that I would not be considered a late payer in the couple of cases I had other family emergencies to deal with and otherwise have many many years of being a good D-E customer! Frankly I am appalled out how I am being treated by D-E as a "credit risk" since I did not want my excellent credit rating dinged by you and I have a couple of late payments, again, because of emergencies and when I called D-E they said I a "good" and not considered a late payer or reported, neither one of which was apparently not true.
Can you act like a human with understanding and realize that I have had two homes with Duke Energy for many years, in good standing, and allow me to have a 3rd home with you without a deposit of $150 considering everything, the situation, etc.? My number is 704-499-5602 H or 404-822-3025 C if you would contact me and help me to feel good about Duke Energy again, even though I have no choice with my energy needs and you have the upper hand. Here you could actually do the right thing
Duke Energy
-
service
I now have been waiting almost 7 hours for a person to come turn on my power. Its below 40 degrees and I can see me and my 2 year olds breath. I paid my bill at 2:00 it is now 8:39 i've called numerous times and all they can say is by midnight! This is ridiculous! The later it gets the colder it gets this is bs now im very upset. We gave you our money but yet 7hours later we still have nothing. But let you not pay your bill they would be here within the first hour!
I paid my power at 1:00 its now 7:00 and we still have no power & I have a 3 year old son and it is below 40 degrees! I've called numerous times & been hung up on and all they say is they can't do anything that i have till 9:00! THIS IS RIDICULOUS!
The complaint has been investigated and resolved to the customer's satisfaction.
Duke Energy
-
not providing service
We purchased a home in Oct that has a garage building on the property. 1) We got our permit. 2) Hired electricians to wire it up, and they contacted the inspector. It passed so the inspector contacted Duke Energy. 3) Engineer came out, and he marked the path for them to dig for installing of the wire, and turned in the order. This was Nov. 20th. Then when they did not show, without even a call might I add, we called Duke Energy back. Their customer service said they rescheduled. On the new date, no show again (This has been a month now)! Called back customer service stated they did not leave a reason as to why, but did leave a re-schedule date of Dec. 28. That day comes...no show! Call customer service once again. Excuse this time...no markings! Clearly the flags are there, and the engineer is the one who turned it in. Customer Service response...Engineer will have to call you! What for is he going to dig the ditch? This place is a joke! There workers don't work and the customer service has no answers other than pushing it to the next guy. Worst part...they don't have their own complaint dept for you to give them feedback!
Resolved
They were onsite at 8:00am to install following morning. Completed very quickly, and left the work site looking very nice!
Duke Energy
-
utility bill - rude worker
I happened to be home when a surly worker drove up to disconnect my power. I didn't realize I was that late as I had just got the bill with the new charges for the month that are due December 28th. I did not receive a late notice or automated call. I asked the person who caught me off guard if he could wait a minute and I would call and pay it and give him the confirmation number, he refused he said he would have to have an order number and left
I called customer service to pay and tell them I have an alzheimers patient and no electricity. Mind you it's cold and rainy and we have no power. I was told nothing could be done and they could not give me a time as to when they would come back to turn on. So as we sit in the dark with no heat, I wonder if there is someone else like a cooperative that could work this area, it doesn't seem that pat McCrory and his lap dogs at Duke care about anything other than money!
Duke Energy
-
returning customer
I was a customer of Duke energy for 9 years. I always paid my bills on time. In 2014 I rented my house for couple of years. Now I am moving back to my house. When I called Duke energy to get the electric service in my name, they asked for $455 deposit! I asked them why they request a deposit, I'm not new to this company and I always paid my bills and my credit is fair but they could not give me any reason! They just charge the customers high deposit for no reasons.
I am asking the authorities and the state government to follow up with this unfair requirement of Duke energy especially from low income families. I couldn't get the service from them and unfortunately they have no competition in that area that I could get the service from another energy company.
Duke Energy
-
trying to get setup for service
This has been a nightmare. Duke keeps telling me there is a block on my Equifax report. Equifax says there is not.
Please check all your recorded phone called between myself and the numerous folks and let me know what went wrong. I will not post on social media if you guys let me know something logical and how it was fixed. I spent two days working on this and the one thing I'm sure of is it's NOT my fault.
Dates were 11/17-11/18 beginning around 330pm. The only persons name I got was Brittany. It's 3pm now and I missed 1/2 day of work dealing with this stuff...
If you treat your customers like this, the ash pond fiasco will surely be the least of your worries.
A positive result would be my first full month power bill should be free. I figured you wasted about $100.00 of my time.

Sincerely,
Darryl warren
704-232-8150
Duke Energy
-
electric service
They will charge you for electricity that you have not even used.They do this to charge more money.

You could be gone for a month and they will still claim that you used more than your previous month's bill. They also have this nasty little habit of taking funds from your bank account without your authorization. In legal terms, this is fraud and a scam. They think their political connections can protect them from any consequences.

THERE IS A WAY TO STOP THEM.

Submit a complaint to the FTC at https://www.ftccomplaintassistant.gov/#&panel1-3 and the North Carolina Department of Justice at http://www.ncdoj.gov/getdoc/59be4357-41f3-4377-b10f-3e8bd532da5f/Complaint-Form.aspx since their headquarters is in Charlotte, NC.Tell these agencies how duke energy has ripped you off and they will work to sue them and stop this once and for all!
Duke Energy
-
billing
I received a bill from Duke Energy on 11/11/2016. I went to pay the bill on 11/12/2016. It said I have to pay a late charge or my services would be canceled. I paid the late fee just in case, but I knew I wasn't late. I looked back on my bill and it said I will be charged a late fee by 12/6/2016. I would like a refund of the money that I overpaid to Duke.
Duke Energy
-
service
I've called Duke multiple times over their power line just laying on the roof of my house because their pole is leaning into my yard. They tighten it up and say they need to replace the pole, and it is going on 2 months since I last had to complain about it and the line just laying on my roof again. The customer service lady was rude and all they are going to do is tighten the line again which does no good. They say it is a safety hazard but they don't fix it right...
Duke Energy
-
billing
After receiving bill help, Bill Always increase's more!
The last 3 months much higher billing. I called Duke energy, I'm told to turn my temp down. I have not changed anything, Although bill has increased.I called again today. After I received the bill. I Went to SS to receive help. Then My bill goes up even more. It is like they make money off the agency and get more out of me as well. bill was $402.00 When Bill is usually $238-$250 The bill just keeps going up. If Late the bill is 1% although we get taxed again on increased bill. I am told that the bill is prorated. This is not correct either. Why prorated? I do not feel I'm the only one that is being cheated by a big company. I wish the government would look into the big company's. When they help customers pay their bills and Duke Energy increases the bill by the amount that agency pays. Really the customer is not getting a break! Seems to me that Duke is cheating the customer. There is no way the customer can prove it.
This review was chosen algorithmically as the most valued customer feedback.
On July 28, 2016 I filed a report on my outside light. As of today, September 9, 2016, this light still has not been repaired. I have filed more than one report on this and each time have been told that the repair had been completed. The most recent one being yesterday, September 8, 2016. This light DOES NOT work. I have talked with customer service and...
Read full review
This review was chosen algorithmically as the most valued customer feedback.
Has anybody in Florida tried to get a Duke Energy Home Energy Check in their home? This service is being offered by Duke in our bills, online and just about everywhere. This is an offer they have made on their own. I have tried to participate but have been totally unsuccessful. We can get the energy check in our home, online or by telephone. To me the only...
Read full review
This review was chosen algorithmically as the most valued customer feedback.
I recently sold my home and was issued a refund check for 160.41. I realized that my late husband's name and my name appeared on the check so I would have to have the check reissued in my name only. I have been paying Duke from my Bank of America checking account every month on time since 2006-My name is the only name on the checking account. They said it...
Read full review
Duke Energy
-
residential energy
My name is Blake Rochester...I am trying to rent a place in blacksburg sc. I have moved all my belongings and have paid all my stuff to move in. When I call Duke to cut my energy on...they're not letting me. They're asking me about some girl I have never seen in mY life . this is observed and ridiculous and I have two small children one being an infant. Its cold outside I have nowhere else to go I just don't understand how this is affecting me. I do not owe duke energy nor any power place.
Duke Energy
-
worst utility company i've had the displeasure of dealing with
Tried to set up service at an address where house numbers had recently been changed. (911 system changed the entire neighborhood. I told them this from the first contact I had, old number was 380, new number is 750 and is on a large green sign at the top of the driveway now. I told them to make sure anyone who comes out to the address was well aware. I gave them the former owner's name that was on the account. Long story short, our house had no power for a week, they couldn't figure it out no matter how many people I spoke with. Told me it was an outage in the neighborhood. Kept sending people to the wrong address. Technician said he was never told about the address change. They finally fixed it, said it was because it was the wrong meter number on our meter. ? Filed a claim for $100 in spoiled food and they denied it….SAID CUSTOMER GAVE THEM THE WRONG HOUSE NUMBER! AUUUGHHH. Criminally bad service.
Duke Energy
-
electric service with fraudulent balances, payment and credits owed not applied to the old account they accepted in the old account
Duke Energy Progress along with documented complaints with the NC Public Utilities Commission and even faxed Statements from Duke Energy Progress makes it clear is that Duke Energy Progress is guilty of FRAUD and UNFAIR and DECEPTIVE Trade Practices in Billing, did not apply proper payment to the old account, Rep. told the Utilities commission that the account balance was $338.23 but deleted the account information online today (11/2/15) to reflect a balance of $1, 470.94 with an inaccurate and fraudulent balance due by Nov. 4, 2015 and they claimed they would resend a statement of $338.23 that not only they didn't resend but they made it up online they did with a fraudulent balance in a difference of over $1, 100. When you talk talk to their Customer Service at Duke Energy Progress they claim you have to talk to the NC Public Utilities whose representatives did not properly handle the payment not applied to the proper account though accepted by that account, nor proper credit of 2 services that was not applied to the account which was their Wiring service and Home Repair service that were cancelled 1 within a day and the 2nd before that months end. What needs to be investigated also is if they were end with the fraudulent practices of banks like Bank of America and Wells Fargo of the illegal foreclosure of the property they have done including submitting fraudulent Assignments of Deed of Trust, Fraudulent Promissory Notes or Security Instruments, fraudulent Substitute Trustee Documents with no valid original account number, fraudulent and invalid Lenders/servicers making up RESPA documents that are not timely and was never mailed to the homeowner timely, is just a few of the many Federal and State violations against Homeowners and all the parties involved in support of these fraudulent foreclosures and exercise the same illegal and fraudulent activity.
Duke Energy
-
poor customer service
10 yrs making your payments on time and when you need new service they tell you need to make a $250 Security Deposit. Right now Duke is the only game in town in Charlotte NC for electricity. But some day a competitor will arrive and they can kiss my @#%& goodbye!
This review was chosen algorithmically as the most valued customer feedback.
Duke Energy can't seem to keep the power on here in Anderson Township/Cincinnati, Ohio. It doesn't even have to be storming, and the power will just go out here along Woodruff Road and in the surrounding neighborhoods in Zip code 45255. Their service is abysmal. I've tried calling customer service on several different occasions and you can never get through...
Read full review
This review was chosen algorithmically as the most valued customer feedback.
This complaint has come about because I am tired of being told by Ferron Electric contractors of Duke that there is nothing wrong with my exterior panel. All electronic appliances are not in working order in my home. There is a problem with my stove, refrigerator, garbage disposal and AC unit. I am a consumer that wants to be protected, so I pay for their...
Read full review
We are here to help
16 years' experience in successful complaint resolution
Each complaint is handled individually by highly qualified experts
Honest and unbiased reviews
Last but not least, all our services are absolutely free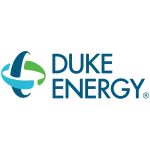 Duke Energy contacts