Duke Energy complaints
424
This review was chosen algorithmically as the most valued customer feedback.
I lived in Florida from 11/20/06 through 9/29/17. Toward the end of my stay, I closed up everything with Duke energy and was told I had a zero balance. I was told they took off the last part of my bill due to the fact that I had so much trouble with my electricity. I thanked them. I found out though that this never happened, and without billing me or...
Read full review
Duke Energy
-
Powerline Arc
On September 21, 2021, the Duke Power lines across the street "arced and fire ran down the power lines, when it reached the power pole across the street in front of my house it, it arced and blew a huge limb off of my 60 year old oak tree out front. (I have two eye witness).

Duke promised to send someone to check the powerline, but they did not show up.

I called again on October 5, 2021, to find out what had happened, because no one showed up to check out what happened. She said that someone did show up and fix the lines. (I never saw them).

The powerline arc, "flash burnt my oak tree", besides blowing a limb the size of a large tree off of it. The limb I have taken care of.

My insurance agent advised me to call Duke and report it again, to see if an Arbor specialist could check the tree out. This is a massive oak tree, 60 years old.

I feel like a specialist should at least check out the tree and make a report. If this tree dies it will cost $5, 000. to cut down. (And it was Duke's fault).
Desired outcome: Send arborist to check tree damage
Duke Energy
-
Hookup to Solar Panels
Glinda Edmondson 1249 Portmoor Way Winter Garden Florida.Had Solar Panels installed on my home Duke Energy refuses to change the meter or update the system to my home. Everything had been approved, September 2 2021 sent in forms from the Winter Garden inspector, Freedom Solar System and myself. September 14 was told in 10 days Duke would do a changeover . On the phone 3 hours September 30th. No response from Mary Coleman.. Please help a loyal paying customer.
Desired outcome: Please help
Duke Energy
-
Duke Energy Account
Duke Energy Account

I have lived at this address since 2002, I have paid the electric bill since 2002. R. was the original owner and he paid the security deposit; I have been the owner for some time now. R. has called into Duke Energy a few times kindly requesting his name be removed from this account and for mine be added. Duke Energy added my name with R.name on the account; otherwise options are to pay a second security deposit to remove his name. Therefore, every time I call into Duke Energy I am required to keep R. personal social security number on hand and give his name as the owner.

The customer service for Duke Energy is seriously lacking trying to resolve this issue and the inconvenience and time I have had to spend on this back and forth communication is at the least absurd.
Desired outcome: Put this account in my name, I am the owner.
Duke Energy
-
Electric.
Hi.I would like to make a complaint on the techs that have came to my house.I've explained to them the problems i am having with my Electric and the problem hasn't been resolved.It seems someone has tapped into my electric use.I would appreciate it if you would have another tech with a supervisor to come and check this out. I've let my electric be disconnected from this problem.I would deeply apprecitate it if you address this. Thank you. Kimberly Hollis. acct.1560-0241-22-0
Duke Energy
-
Transformer blows up too often!
I have lived at 1636 St. Catherine Dr. W. for 30 years. Once again this morning at 5:30 a.m I was awakened from a loud bang and immediately the house was pitch black - no a/c, fans, tv - Nothing! My daughter just started new job Tuesday and could not see to get ready! My 6 year old Granddaughter just left for school and there is still NO POWER at 8:30 and I called in my report at 5:30! This has been happening wayyyy to often! There is no rain, not even a breeze! I demand to know what is going on? I think it is from the drainage ditch behind my house so they are just putting a bandaid on the real problem because they can't reach where the problem is coming from!? I will call the City of Dunedin today to get this problem fixed. Thank you,
Mrs. Lori Schulz
P.S. It really stinks when you go outside to look at neighbors houses and ALL of the houses across the street DO have power!
Desired outcome: Want situation fixed! Not just a temporary band aid
Duke Energy
-
Overcharging, false chargeback fees
Customer service gives false reason for bounced check charge submitted and charges $25 + late fee.I spoke to the Grow financial credit union billing dept and they never received notarization or rejection of a payment to Duke Electric when the bill was due. The correct aba & acct number were given from a check and the funds are available. Payment was acknowledged by email but rejected 24 hrs later.The bank that I have used for years previously to pay Duke was not listed in their system.This charge will not be paid. Also disgruntled as they can sneakily install a smart meter on private property without my knowledge or consent beforehand.
Desired outcome: remove bounced check charge and late fee
Duke Energy
-
Breaker on main feed into the house goes off.
Our outside breaker has gone off on several occasions leaving us without electric. The first time this happened, someone came out and looked at it. We had turned it back on by the time he came. He told us it was our responsibility to hire an electrician and get it fixed even though this is Duke Electric equipment (not ours) and we are paying insurance provided by Duke to cover this expense. He said if it happens again call back. We have had this recur and have spent the last 2 days on the phone being passed from one department to another, none of which were able to tell us anything except that someone would call us back. This never happened. I am frustrated to the point that If I don't get this resolved very soon, I am going to contact someone who can help me such as the gentleman on ABC who looks into such problems.
Desired outcome: Please fix the problem.
Duke Energy
-
Attempts to get line cleared have not been successful.
Two years ago I asked to have my power line cleared. The third party came out and said no.
Last year it was the same. I asked that the third party that came before, not be sent. He was sent any way. He trimmed four branches. He said he was not supposed to do that. He said that could buy my own tool and do it myself.
16 August 2021. This year it is getting bad. A good rain and wind combination and I am with out power. I called and asked not to have the same third party come out. He came anyhow. He left a piece of paper laying on the ground that was wet and soggy. I called him (Kenny @ 910-921 0443) and he said that there was no pressure on the power line. I looked and took pictures. No, branches are not bending the power line. No wind. I asked him if he measured the force. He said that his training taught him this.
I called the 800-777-9898 number and made a complaint. I was told the same thing. I was asked if I wanted to get my own trimming service. When I asked if I could sent the bill for that to Duke, I was told no.
Duke Energy is responsible for this.

My name is Patrick Stevens
2910 Academy Street
Sanford NC 27332
phone 910-616-0044
email is [email protected]
Desired outcome: Get my power line cleared from the pole to the service drop/weatherhead.
Duke Energy
-
Home Wiring
Duke Energy charges me $5.99 for home wiring protection. I have been paying this bill for 21 yrs.I have called to make claims but never get an answer and they do not call back when I leave a message. The one claim I made for outlets the person came but didn't fix the issue the 2nd claim no one ever showed up for the scheduled appointment and I had to hire an electrician out of pocket. My main breaker goes off several times a day (this is covered on the plan) and I have been tying to months to file a service request but they don't answer the phone, when asked to leave a message they don't call back and when I try to email the message is that service is not available to my area. I called Duke Energy and told customer service about the problem and explained if I am not here and I lose power because of the breaker I would lose all of my food and medicine that is refrigerated.I was transferred to the Home Wiring department!I was prompted to leave a message, which I did on 8/11/21 and they still haven't responded 5 days later.The breaker has flipped off 6 times today.I pay for this service but i am still paying for an electrician out of pocket .Why is Duke Energy in NC allowed to steal from citizens, I already over pay for electricity because the NC Utility Commission is a joke and own stock in the company.I also filed a complaint with the FTC . This is criminal
Desired outcome: I either want a refund for every penny I have paid for 21yrs or they need to provide the service they charge for and be fined for the time they haven't
Duke Energy
-
Tree service damage
Your tree service destroyed my bushes and landscaping on 7-22-21 as part of trimming back tree limbs from power lines — no power lines are on my property! I called duke energy and filed a complaint on 8-26-21 after talking with a man named billy& his asst. (last name) taylor from the tree service! Taylor told me "I don't really care about your bushes — i'm just doing my job!" — I have not heard back from anyone at duke energy! I have re=filed the complaint/claim today — and will re-file it every 2 days-until someone meets me at my house to address this damage!
Desired outcome: Read & Head
Duke Energy
-
Billing - Accounts Payable
why can't I speak with an accounts payable person and not some random customer service person - I am now up to eleven different people - I never can get the issue resolved - I would like a person in your accounting department to get back to me so I can get my account updated and resolved without getting these threats of shutting my electric off...taking out double payments not just one month but now two payments...I am told to go pay cash because your online payments from your website cannot be trusted - this is ridiculous...I read all about your CEO and all others from your corporate but what about your customers who have so many complaints and issues on your billing department...Come on -
Desired outcome: call back from your accounts payable accoumt#1651151139
Duke Energy
-
Credit Score
Overview:

* Unpaid bill for a rental in Charlotte
* I do not LIVE in Charlotte and told Duke that and asked to have it mailed to my address
* They mailed it to the service delivery address

Result of that:

* They reported me to a Credit & Collections company.
* That company did not call me, email me, or text me.
* I did NOT know I owed that money

Result of THAT:

* My credit score dropped from 839 to 670. And that is the ONLY ITEM ON MY CREDIT
* I called credit score companies, and they said Duke reported me
* I called Duke - HEY, what's up? What?
* THEY had to give me the Credit & Collections company name and number because I didn't even know who it WAS!
* Paid C&C immediately and when I called Duke a month later, they hadn't received payment from C&C

Resolution from Duke:

* My credit score CONTINUES to drop.
* Duke will not fix it, as they say they 'can't' once it's been reported. Done.
* I have asked for a letter to be sent to the credit agencies since my score hasn't gone back up.
* While they have agreed and will do, and said 'sorry' for their mix up in delivering the bill, and of course legacy systems continue to come up.

I called 5 different phone numbers today because it autoroutes me to my Duke PROGRESS account via phone number, that I now prepay because I am terrified this will happen again.

Perfect paying customer for 25 years, and this is how they treat me? If only they weren't a monopoly, I'd be long gone with any other provider.

Shame on you Duke. During COVID no less. Unbelievable even if it 'was before' COVID, no. Just no

Dana Inge
Desired outcome: Work with more effort to fix my credit score. I believe that you can.
Duke Energy
-
Won't pay for damages
My name is James vessalo, I live in Cincinnati ohio. 45231, , e mail [email protected], , , on June 22 2021 there was a power surge inline, I lost several items, it blew them out, , I have had to replace them costing me $2000.00, , theliabilty dept says they are not liability for my loss due to car hitting something, , , but they can't tell me anything about any accident, , however my loss wa# caused by surge other than that I know nothing, I did. Onot see any car incidence that night near my residence, I feel that duke should cover my damages, , I think liability dept is wrong, and just trying to get rid of me, ,
This review was chosen algorithmically as the most valued customer feedback.
On Tuesday June 8, 2021 at approximately 18:30, My grandson and I were fishing at Blythe landing. We go to this location because its one of five county parks that is designated for fishing. In addition, its very close to were I live. We were fishing near the pumphouse and near the Sailing school. There is a break from the rocky shoreline were it is sandy...
Read full review
Duke Energy
-
No power pulled meter because of fire
Dwelling burned down duke energy pulled meter. I am having problems getting power back on. I called in beginning of may and was told they would have to investagate meter being pulled. I was told that i would recieve a call from duke energy telling me when they would be at the property to investagate. I never got a call from them and have been living without power for two months. I have been getting bills from them that have not been paid. I called today again to get this ironed out and was hung up on. I am reallt mad about this treatment and need to get this resolved asap.
Desired outcome: POWER RESTORED
Duke Energy
-
Service/customer service knowledge/grandfathered in
PREVIOUSLY SENT EMAIL-
I have spent the last 2 days, and hours upon hours either on hold, or talking to people who are unable to help. Our units are grandfathered in, yet, I was told by Jessie I had to contact UPA to have a breaker for the hot water replaced. I was told by UPA the could not do that ( please note, UPA was the only one who was able to move forward with anything because at least she is having the entire panel looked at- however, there is no time frame for that to happen.)
77 Montague Rd unit A
Greenville S.C. 29617
needs the breaker replaced for the hot water heater. EIN ( which no customer service reps would take ) is 27-2200251.
I left 2 messages with your voicemail yesterday.
Jennifer
**Rashonda actually took the EIN the next day, and gave me the work order # D13550716. I called today, spoke with Tierra, and no work order was put in. I am back on hold!
864-246-8639
ON DAY 10 NOW!
Desired outcome: REPLACE THE BREAKER!
This review was chosen algorithmically as the most valued customer feedback.
In January me and my husband moved into a top floor apartment the bottom floor has not had any residents for the past few years and is not inhabitable at this time. When we had Duke come out to turn on our electric they turned it on for both apartments. The first floor electric had been on for 2 months before I was made aware, I had no way to access the...
Read full review
Duke Energy
-
Tree maintenance & damage to yard
Understand completely that maintenance of trees along power lines is necessary, and appreciate having reliable power - no qualms there.

However, significant damage was done to a cool season lawn heading into summer, while already under drought-like conditions. Significant debris left on lawn had to be raked by hand. Several portions of grass killed due to exhaust from heavy equipment. Less significant damage caused from heavy equipment being driven on yard, and falling branches.

Would appreciate future maintenance taking place during a more grass-friendly time, such as very early spring, or winter so homeowner would have an opportunity to repair damage and not have unsightly bare spots in an otherwise decent lawn.

~$30 was spent on various products to attempt to grow grass in the damaged areas. Fingers crossed, however success rate is likely very low given multiple 90 degree days, and very little rain.
Desired outcome: Future maintenance done in early spring/winter & reimbursement of products to repair damage.
Duke Energy
-
Illegal information sharing
I just set up new service and made it VERY CLEAR that I did not want my information shared with anyone outside of Duke Energy - and that I did not want to participate in any marketing. I was forwarded to "step 2" - which I was told, upon questioning, was necessary to complete my account setup. I AGAIN made it clear that I did not want to participate in any marketing and I was specifically told/ reassured (upon questioning) by the representative that my information would NOT be shared with anyone outside of Duke Energy - and within minutes of the call, I received three separate emails - ALL OF WHICH were from companies outside of Duke Energy - sent to be "for my upcoming move" via Duke Energy.

This is clear deception and against my privacy rights.
Desired outcome: I would like to receive direct communication from a legal representative of Duke Energy confirming my complaint and letting me know what steps they will take.
We are here to help
16 years' experience in successful complaint resolution
Each complaint is handled individually by highly qualified experts
Honest and unbiased reviews
Last but not least, all our services are absolutely free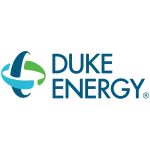 Duke Energy contacts