This review was chosen algorithmically as the most valued customer feedback.
I recently ordered a TV through the Dell website. The first incident was that the TV was delayed for over a week. I returned to the website to check the status of my order, and it had been canceled by the Financial Services Dept. I was not notified that the order had been canceled. Had I not looked up the order I would still be expecting the TV to arrive. I...
Read full review of Dell
This review was chosen algorithmically as the most valued customer feedback.
I purchased a DELL Dimension computer and within the first 6 months, it crashed and would only start in "safe mode". This issue started when I was sent an automatic update which ended up being incompatible with my driver. It crashed the computer, corrupted the driver and the video card. When I called customer service (which is located in INDIA) I was told...
Read full review of Dell
This review was chosen algorithmically as the most valued customer feedback.
I have been trying to get someone at dell to listen to me I even had the supervisor on the phone and she would not listen to me at all. They have been calling my home everyday for 17.00 that I guess I was short due to a late fee which is 35.00. I stated out with my computer only being about 900.00 but now seem to owe them 1878.00 which my credit line wa...
Read full review of Dell
Dell
-
fraud and cheating!
I got a computer through Dell financial services. I lived out of town at the time so used my friends name and address. Dell had my SIN number, my bank info, and my email address. I find out 2 months later that somehow Dell said that its not under my credit but my friends

After dealing with that situation I got an email from Dell saying its under me and that its not a problem. Few months later Dell phones my friend cause I missed a payment. They told him its under his credit and to go to the police and file a fraud report because I used his SIN number and agreed to put it under his credit because I was declined. Even tho After I got the computer, I bought a car, got a $1000 credit card and a $3000 loan from my bank because of my "Amazing credit for someone my age"

Long story short Dell said they fixed the problem but didn't, refuse to do anything about and also am thinking of getting a lawyer. Apparently my friends credit is screwed because of this and he can;t get anything on credit because of the balance on the computer. If Dell would have said they didn't fix the problem, I could of found a way to pay this off ASAP. And not have him go to the cops to file a fraud report so his credit can go back to normal. Frustrating.
The complaint has been investigated and resolved to the customer's satisfaction.
Dell
-
awful computers and even worse customer service
My husband and I have bought a total of 3 computers from Dell, the first of which was completely defective. After several attempts of Dell trying to fix it with no success we then requested that dell replace the computer and they refused. I had to fight for months spending hours upon hours on hold or arguing with supervisors before they finally did exchange it.

When we received the supposedly "new" computer it said refurbished and again this computer to this day does not work right. Dell now refuses to give me any tech support on this because the warranty on the original defective unit has expired even thought this one is supposed to be new.

The other 2 that we have, one other desk top and a laptop, neither work right because of windows vista issues and after several attempts to contact dell for tech support(waiting on hold for more then 40+min each call) and waiting for over 1 month for them to call us back I have yet to have any call backs or any of the issues resolved on my computers.

I highly recommend people not to buy Dell and to go one step further I would not ever buy computer with any windows program again after the havoc Vista has caused on all of my computers (I will be making a separate complaint for this).

Looks like Macs for me from now on, I wish I would have gone with them to begin with.
Computer shoppers interested in customer service and support and expecting it to be good should be wary of Dell systems. This is an example of a company whose outsourcing for services in the global marketplace has in my opinion ruined its serviceability to it's customer in North America. Their response to my technical issues and a problem with sales were not completed in what I would expect to be a timely manner. Expect greater than one hour waiting times on the phone, shuffling of your call through numerous people and sheer frustration on your end! Case in point, Dell laptop crashes, needs several technical advisers to assist in reinstalling all software from start; advisor recommends expensive $249 anti virus software which is sold over the phone and sent via mail for installation. After realizing during install that it was sent for the incorrect windows operating system, Dell customer support refuses to take software back and send correct version (never mind the advisor had to know what system was being used during the reinstall during technical support). Despite calls back and forth at this point because we've been working this issue for almost a month now I'm starting to get quoted a 21 day rule for returns (ironic how we tried to resolve it way before then). This was the 5th computer from Dell and it will be the last. Such a shame to see what was once a once good company for me to deal with appear to be run into the ground. My faith is completely lost in the ability of this company to resolve my issue. I don't expect any response from one of their customer service reps other than something to the effect of "We're sorry and understand your problem, unfortunately there seems to be nothing we can do to help resolve your issue at this time". Save the lip service, I'll do my talking on my next purchase which won't be a Dell Dude! RE order number [protected].
Resolved
The complaint has been investigated and resolved to the customer's satisfaction.
The complaint has been investigated and resolved to the customer's satisfaction.
Dell
-
scam and cheating!
I purchased a laptop through Dell Financial 2years ago. When purchasing it I was told by customer service that I was approved for the Preferred Dell financial account at a 13 percent interest rate. I was somewhat hesitant because the rate was so high but was then ensured that as long as I make my payments on time that the rate would go down. I didn't receive a first bill and then two months later received it. There was 2 months of interest took on this bill and not it was not the rate I was promised, it was actually 29.99%! I called Dell and confronted them with the lie that was told to me. I got an apology and that was all! They did not give me the interest rate I was promised in the beginning and would not take the computer back because it was past the first month guarantee.

It has been two years that I have been paying on this computer and I have hardly put a dent in the principal! Every time I call them I remind them of the rate I was promised and the rate I am paying now. There has got to be a law out there that does not allow these type of companies to get away with lying to consumers. I also recently (within the last 7months) found out that you have to call and request them to lower your interest rate. They will review your account every 6 months. I had it reduced one time (7months ago) and have called again to request another one and the will not reduce it again. I have never been late on my payments. WORD OF ADVISE: NEVER GO THROUGH DELL FINANCIAL!
Resolved
The complaint has been investigated and resolved to the customer's satisfaction.
Dell
-
paying for incomplete order!
I ordered a promotional deal from Dell. It was a combo of a 46 inch sharp TV & blue ray together. They were shipped from 2 different shippers. I received the TV but not the blue ray. DHL shipped the blue ray. According to the tracking information the blue ray got to their warehouse & never left. DHL looked for it for a few days then said that I had to contact Dell & get another one shipped & Dell can file a claim & DHL will pay since they lost it. I have been fighting with Dell since February on this. The customer service people said they would order a new package & we would return the TV we have. They did this twice. When I called for status I was told that it was canceled because the promotion was over & they don't have blue rays in stock for Sharp. I asked for them to contact sharp & have sharp send me one & file the claim with DHL. They refuse to do this. I even said if they would just give me a credit for the blue ray & let me order another one, they refused this also. Sales told me that a Sony would be compatible with Sharp TV. Customer service would not send me a Sony either. I was told no credit, no blue ray & tough I have to pay the same amount just for the TV as I paid for the promotional deal. I sent a certified letter to Dell Inc. as an escalated issue. I received a call from a Tina & an email, after playing phone tag with her she offered me a $100.00 voucher toward another blue ray. Blue rays cost between $400.00-$500.00 dollars. I told her this was unacceptable & that they are ripping me off making me pay the same amount for the TV as I would pay for the TV & blue ray. I asked for someone above her & she said there is no one. I asked her if she was general manger, CEO or president of Dell & she didn't answer. I told her that I was not going to let this go. She finally said she would talk to colleagues & see what they could do and would call me back the next day. I have heard this before so I asked is she promised she would call back & she said she would. This was Wednesday April 2nd. I have not heard from her. I have left her messages & sent emails & I cannot get a response. All I want is my order completed & a blue ray sent to me. I have to pay on the bill or I will be sent to collections. I am paying for an incomplete order.

I contacted DHL & they told me that a claim had been filed but would not tell me any more information since I am not the one who filed the claim; they said Dell would have to contact them. I told Tina that they had filed a claim with DHL, and DHL said for her to contact them. She would not do this, I told her that they are going to get paid from me & DHL and I have no product.
The complaint has been investigated and resolved to the customer's satisfaction.
Dell
-
to dell the truth...
I simply cannot believe that a company would not even attempt to change its ways after having read countless complaints about the way Dell handles its customers! Ihave been through one of thee most frustrating experiences - my computer is now dead and i have lost everything after following for FIVE hours what some tech person told me to do! I am still trying to contact headquarters and will not stop until I have had a chance to tell Dell the truth about their company!
Resolved
The complaint has been investigated and resolved to the customer's satisfaction.
Dell
-
lack of customer service
I recently applied for a dell business account. I was told it would take 6 hrs to process but since it was 5 pm on march 11th i would be contacted the next day. I waited and waited and then called on the 17th only to find out that since my company owes no money to anyone that i had no credit history with equifax which i dont understand since i deal with major bank and payed off 6 figure some in 5 yrs nonetheless when i asked them to contact my bank they said we dont do that sir(this was for a $499 computer by the way) and that i would have to buy it personally. This was not possible since i could not deduct the expense on my business. He said i would have to do it that way but when i asked him why did it take so long to find out and why did i have to call the phone went dead.I sent emails to both customer service and the sales person who sent me email saying so u wanna buy dell? all to no avail. My suggestion buy a computer from someone named ex: harrys computer emporium you might end up with some real customer service something DELL IS SERIOUSLY LACKING.
Dell
-
theft. on tc
Respected Sir

This is Varaprasad Giddi from Pune, Maharastra.

Sir I am the citizen of Andhra Pradesh, and I come from the district called East Godaveri. P.Gannavaram. Sir I have been studying in Pune, Maharastra.

Sir recently when I came home for the Christmas vacation, and while I was coming back to Pune in the running train somebody robbed my belongings and in the baggage I have my laptop also which is Rs 50,000 of worth. I complained but nobody responded to my complaint. I was traveling from Rajahmandry to Pune in Konark Express 1020, S7 on 7th of January, it was Monday morning between 4 to 5:30 am some robbers cut the chain and robbed all my belongings in that baggage I have important documents also. I strongly believe that the TC of that train also involved in it. Kindly help me I have none to contact. Please take my request into consideration. I will be thankful to the government of Andhra Pradesh and to you all. I will be glad to give you required information.

Sincerely

Varaprasad Giddi
The complaint has been investigated and resolved to the customer's satisfaction.
Dell
-
defective computer
I have a defective computer with a 3 year warranty that is good until August 2008. I have been on the telephone with their consumer resolutions for 2 months. After numerous test on the computer with their technicians in Phillipeans and India nothing has bee done. Around 2 weeks ago I was speaking with Hamamma in India and she was sending a local technician to my home to replace the viedo card and hard drive, after she decided that we were not getting my computer fixed long distance. I was leaving on vacation so she said call when I returned because I had to be there for them to come withing 3 days or the order would be cancelled. I called her twice and e-mailed also with no return call or E-mail and was finally contacted by some one named Siddharth Rep ID 01127682 who e-mailed and did call Feb. 8 at 2:25pm. I did not know he was to call then so I was not at home. He said he would call again today and I have waited all day for his call. I probably live within 20 miles of a new Dell plant and this is the service I get. What good is a 3 year warranty if you can't find some one to honor it. I do not know what else to do. Do you have any suggestion? Any help will be appreciated. Also everything has to be done on their schedule and I have other things to do besides waiting by the telephone for a call that never comes.

Marilyn Martin
2733 Martin St
P.O. Box 117
Walkertown, NC 27051
336-595-2631
Resolved
The complaint has been investigated and resolved to the customer's satisfaction.
The complaint has been investigated and resolved to the customer's satisfaction.
Dell
-
lost my free financing
Recently, my tell financial bill informed me that I had lost my free financing which was supposed to be on until 6/08 but had been terminated as of 12/07. They say it's due to late bills (one in November I HAD paid but due to all they're outsourcing they were unable to communicate with collections-I answered call to collect for 4 weeks). Now, my interest rate is 28.45% and they started it at the beginning of the loan. Currently, I owe more than I originally paid for the lap top. I contacted them by phone, unable to get anyone in Austin-only outsourced Indian employees-who informed me I had to write in order to contact anyone higher up then she. I have sent a letter, including signed receipt required and tracking ability. Is there anything I can do-I'm a single mother trying to get a college degree?
Resolved
The complaint has been investigated and resolved to the customer's satisfaction.
Dell
-
poor performance!
I own a 1st generation XPS laptop (alias "Baby"). I purchased Baby as a refurbished model. This March my 3-year extended warranty will expire. I'm in a quandary about renewing it. Other than a worn audio jack (which I caused by heavy use), my Baby works like a champ. So far I got my money's worth from Baby's dependability and sturdiness. I'm a power guy and I need a "portable desktop". Now three months before my warranty expires my Baby goes "kaput". Dell Technical Support was called.

Baby (being blessed) has never had an emergency with Dell Technical Support. For 33-months, Baby was never in dire need of repair. Within Baby is my working dissertation. Mind you, just two days work is not replicated on a Seagate portable drive. Those two days of work may be a curse. Here is my story. I call it The Curse of Case Number XXXXXX5979.

It began on Jan 13, 2008. My late evening chat with a Dell Technical Support was quite interesting. They had me pulling out my RAM, Disk Drive, and other parts to do "shot gun" troubleshooting. For those of you not familiar with the term, it's when you take a WAG (Wild %#@ Guess) by isolating the problem component by removing it. Well, the WAG pointed to the motherboard. Quite understandable it was a "Post" problem. The "idiot lights" lit-up then go off less then a second. I felt comfortable with the Dell Technical Support diagnosis of it being a motherboard problem. A dispatch was created to remove and replace the motherboard.

On Jan 15, the motherboard arrived. However, the local Dell Technical Support could not fit me in his busy schedule. No issues, I'll just have to wait a day.

On the next day (Jan 16), the local Dell Technical Support technician met me at my work site and proceeded to take apart my poor Baby. I never saw her spread across a table in pieces before. I watch him perform this task in amazement. I believed it was taking a toll on him when he had to remove a part that he previously installed. My Baby was put together. And better yet, with no remaining parts! At the moment of truth, the "Post" problem still persisted. Additional "shot gun" troubleshooting was performed. I was disappointed that problem was not resolved. The Dell Technical Support technician proclaimed that the processor was bad. This technician was really quirky. He actually insulted the on phone Dell Technical Support due his difficulty in understanding the heavy accented female on the other end of the phone. She was only trying to assist him. A new dispatch was created. This Dell Technical Support technician balked at the chance to fix my 33-month old Baby. He referred her to a more cunning technician close to my home location.

Alas, two days have passed (Jan 18). I went online to Dell's Technical Support website to get a status on my latest dispatch number. I looked at it. Low and behold, I was snow delayed! Funny, how I looked outside then looked at the terminal and repeated this action several times. I just raised my hands and said "It must be snow delayed on the other end".

That weekend, my Baby sat on the cold floor of my home office as a door stop.

Bright and early Monday (Jan 21), I called the Dell Technical Support to get a status on my latest-latest dispatch. To my disbelief, the dispatch was canceled. It seems that the cunning Dell Technical Support technician was unaware of the worksite and home location switch. The note on the canceled dispatch said "no contact information for customer". The parts were promptly returned to sender. I quickly gave a piece of my mind with whom ever I could contact via telephone and email. I was rest assured that this does not normally happen. It was written up as a "wrong queuing" issue. There were miscommunication or the lack of communications between the quirky and cunning Dell Technical Support technicians.

The cunning Dell Technical Support technician was very apologetic on Jan 23, No clear explanation was given in why the parts were shipped back. The appointment time was prematurely set for the next day. The replacement processor was not in hand, but he made the extra effort to keep a time slot open for my Baby.

On the morning of Jan 24, the cunning Dell Technical Support technician called me at work and confirmed when my Baby was going to be looked at. I promptly went home to await the Dell Technical Support technician. Twenty minutes into the time slot, he arrived. Again, my Baby was treated like a car wreck. Spread across a well lighted kitchen island in unrecognizable pieces. I watched carefully as my Baby was being rebuilt. One thing that was missing from the Baby's emergency kit was thermal grease. After the trip to his car, he applied it onto the processor. I remember seeing him tighten the processor lock. Not once, but twice.

The climax of the rebuild fizzled. The "Post" problem shot down the confidence of another Dell Technical Support technician. This cunning technician called the phone Technical Support to get additional advice. Again, the heavy accented support person can be heard giving out mumbled instructions. At one point, the cunning technician became upset. A mumbled voice can be heard telling him to re-tighten the processor. He adamantly proclaimed the processor is hard to access; "I definitely did tighten down the processor". I agreed with him. I saw it with my own eyes in what he did. Finally, the dreaded words were spoken "Is the customer acceptable with the idea of sending the laptop to depot?" I unquestionable said I have no objections. The cunning technician indicated that Baby will be looked over with a fine tooth comb. It made me feel better that my Baby was going to be looked at by specialists. Laptop and power adapter must be sent to depot. A replacement power adapter will be sent along with a return laptop kit.

The power adapter was received on Jan 25. I as questioning why the return kit was not delivered at the same time. A call was made to the Dell Technical Support. They assured me that it was on its way. Just wait one more day. If it's not there in the afternoon, call again to correct the issue, if its an issue.

Jan 26, I kept peering outside my porch. At 4 PM I called Dell Technical Support. They looked and looked. No return kit was ever sent. Really? You figured that out a day late? The latest-latest-latest dispatch was created for another return kit.

Its still the Jan 26, thirteen days since my Baby developed a "Post" problem. I casually started to look at my email on Baby's older brother (Sony Viao). Great, a new email from Dell, maybe a new status! But wait, this time, an order confirmation. I read on. It seems my call to Dell Technical Service generated this. Apparently, this phone Technical Support (one time incident as it says) was for a problem resolution on an expired warranty. That did it. This was no longer a simple case. This case has been cursed since Baby went belly up.

I promptly called Dell Technical Support and issued a formal complaint. Why charge me for a service call when Baby has a valid warranty? No one could explain it to me. I spoke to a Dell Technical Support manager. He was very apologetic. He asked what he can do for me. I told him point blank. Fix your Technical Support processes. The delays have accumulated due to process screw ups. I told him it may be that the people are not being properly trained or following process directives. They surely can't be semi-intelligent employees, there are just too many of them working at the same company. It's has to be the process that Dell has in place, No checks and balances. A simple lookup at my express service code will reveal my warranty is still valid. Multiple orders are just that. Item are shipped in more that one box. As the Dell Technical Support manager puts it, "I agree with your frustration. It's not normal occurrence with your delays". After that he was very quite on the other end...

Thirteen days and counting, I'm taking bets on when my baby is getting fixed. I figure the good money will be after Feb 6 2008, unless the curse says otherwise. I wonder what is in store for baby at depot and her return trip home. Yes, it not a normal occurrence, it's the curse of Case Number XXXXXX5979.

To be continued...
This review was chosen algorithmically as the most valued customer feedback.
I bought a computer from Dell last summer for 1815.77 and financed it for three months of free interest. Big mistake, as this means dealing with Dell Financial. I paid through Visa in full in Oct. of 2007. Visa paid Dell Computer. Dell Computer still has my full payment. Dell Financial (DFS) went into my bank account and took payments in Nov and Dec. ...
Read full review of Dell
The complaint has been investigated and resolved to the customer's satisfaction.
Dell
-
false collection from dell
It all started when I received a email notification from Dell Inc. The sale was for flat screen TV's and my company has been thinking of purchasing one for our power point presentations, display of items in our catalog etc...

After choosing the desired TV I ordered a Sony Bravia 40", DVD recorder and a service plan.

I applied for credit and was approved.

1 week went by and I was told the TV was on back order. Then I was called and told that it would be shipping on 11/01/98.

Then I was called and said my order was cancelled because my home/office did not have a land phone to verify who I was they would and could not except me from my cell phone.

The order was cancelled. However, the service plan was not!

And now my nightmare begins...

I called nearly 15 departments and was shuffled for nearly 2 hours on 1 day, no one seems to want to work outside the box. I was transfered finally to Dell's Resolution department in Austin, Texas and spoke to a guy named Aaron. He promised me he was going to cancel out the service plan from my account considering Dell never sent me the TV nor can you see anywhere they sent one.

It is now December 21st 2007 and I get a call everyday from Dell Collection. Every day I explain that the Order was cancelled and I asked if they can see a charge for $1300 anywhere on my account along with the $379.00 for the service plan. They can not.

I ask: If you only see a charge for $379, what do you think the charge was for? Their response is always the same: fax us, call us, send us the info. I have written a complaint letter to Michael Dell the beginning of December, I have written emails to my Customer service rep. still no one will help me.

Today was the best:

I asked: what is the charge for? The Indian Man said you bought a service plan.

I asked: What was the plan for?

He said: a TV.

I asked: Do you see the balance or purchase price of the TV on my account?

Indian man said: No.

I asked: Why would I only have $379 on a credit account with out the Television?

Indian man said: I dont know, I cant help you, you need to call...you need to fax...

I asked: Do you have a manager?

Indian Man: Yes, he'll have to call you back.

======

It seems this team of collection agents do not have any records of my account. 6 days a week including Saturdays Dell Collection department calls and tells me I am behind on my service plan payment for my 40" Sony Bravia...Meanswhile I dont own one!

======

They have used up nearly 652 minutes by calling me.

======

The shame of all this is I have purchased 3 desk tops, 3 note books,1 Palm from them since 1997. The do not care about past purchases. My loyalty means nothing to them. All of their employees do not want to work outside of their box to solve this problem. Instead they call me everyday, read the notes of my more than 30 converations and still ask? Mr. Russo...when can we expect your $35.00! Your past due!

FIRST PURCHASE INFORMATION IS BELOW, ORIGINAL PURCHASE 40" FLAT SCREEN, DVD RECORDER & 3 YEAR SERVICE PLAN:

======

Order Information

Full Name: MICHAEL J RUSSO

Customer Number: 883xxxxxxx

Dell Purchase ID: 2000141xxxxxx

Order Number: 938634428

Order Date: 11/25/2007

Order Status: Canceled

View Associated Orders

Billing Information

Bill to:

MICHAEL J RUSSO

xxx xxxxxxx xxxxx

IRVING TX

750xx

Shipping Information

Ship to:

MICHAEL J RUSSO

xxx xxxxxxx xxxxx

IRVING TX

xxxx3

Shipping Method: Not Shipped

Est. Ship Date: Not Shipped

Est. Delivery Date: Not Shipped

Carrier: Not Shipped

Tracking Number: Not Shipped

======

SECOND PURCHASE ATTEMPT BELOW WAS CANCELLED

NO SERVICE PLAN WAS PURCHASED:

======

Full Name: MICHAEL J RUSSO

Customer Number: 8839xxxxx

Dell Purchase ID: 20001414xxxxxx

Order Number: 938634451

Order Date: 11/25/2007

Order Status: Shipped

View Associated Orders

Order shipped email signup

Request a Return

Billing Information

Bill to:

MICHAEL J RUSSO

303 SHERIDAN TRAIL

IRVING TX

75063

Shipping Information

Ship to:

MICHAEL J RUSSO

xxxxxxxxx

IRVING TX

xxxxxxxxx

Shipping Method: 3-5 Business Days

Shipped Date: 11/29/2007

Est. Delivery Date: 12/4/2007-12/6/2007

Carrier: Data Temporarily Unavailable

Tracking Number: Data Temporarily Unavailable

Quantity Item Number Description Unit Price

1 466-6310 Ground Delivery only. LCD TVs 40 inches and larger can not be expedited $0.00

--------------------------------------------------------------------------------

Order shipped email signup

Request a Return

View My Orders

--------------------------------------------------------------------------------

Associated Order(s)

Because different parts of your order may ship separately, you may have several order numbers. Below are all the other items that make up your full order.

Associated Orders

Items Per Page: all

2000xxxxxxxxxxxx

Bravia KDL- 40S3000 40in HD-LCD Television

11/25/2007 Canceled N/A
Resolved
The complaint has been investigated and resolved to the customer's satisfaction.
The complaint has been investigated and resolved to the customer's satisfaction.
Dell
-
dell laptop has been one of the most stressful if not worse investments I ever made
I sent this letter with a copy of the search showing 4400complaints against Dell to the Federal Trade Commission

JUDY PERRONE, CMA RMA

December 12, 2007

Michael Dell

C/O Board of Liaison

Dell, Inc.

One Dell Way, Mail Stop RR 1-33

Round Rock, Texas 78682

RE: Inferior Products

Customer service

Dear Mr. Dell:

The purchase of a Dell laptop has been one of the most stressful if not worse investments I ever made.

After spending hours on top of hours and not to mention numerous emails with your customer service over the past 3 years in reference to a Dell Inspiron 5120 laptop, I purchased in 2004, I felt it was necessary to make and take the time out of my busy schedule to inform you of what is going on with your products. The dilemma is where to start.

Let's start from the ordering process:

1. Marketing stated no interest/ no payment for one year. False. After tedious hours of arguing with your customer service, it took a class action against Dell to resolve the problem. Not a good thing!

2. The unit was ordered with an internal wireless unit. Never put in. When I called to complain your customer service told me to go out and buy a key and they would reimburse me. Again, after hours of arguing, they sent me an external key. Not what I wanted, never worked properly and very delicate. Not what I paid for from the beginning.

3. The wall adapter would get extremely hot. My significant other is a firefighter and he feared that that the unit would start a fire. Your customer service refused to replace the defective unit�so we replaced it ourselves out of fear.

4. I then had problems trying to connect to my wireless internet. After speaking with Linkys�they determined that it was a Dell problem. Again it took endless hours to repair the problem�just to try to get someone that we could comprehend on the phone was very trying.

5. In April of 2007, the unit would not hold a charge. Again, after many trying phone calls and the costly replacement of a new battery and again another adapter, the unit had to be returned to Dell, and we finally received authorization. Please reference attached work order. The unit was returned.

6. About a month ago, the problem reappeared. I try to explain this in an email to your customer service to no satisfaction. I tried to call but I do not have the time to hold on forever to your customer service lines. Waiting times of at least 15 minutes. Doesn't indicate a good thing. That many problems!

7. I took the unit to a local Circuit City. Lo and behold there were four other Dell Laptops experiencing the same problem. The Firedogs checked out my unit. It was determined that it is an inherent problem. The same exact problem as before.

8. I phoned your customer service today. To no avail they won't replace the unit because the warranty expired 9/30.07. I became very angry and tried to explain to this robotic person on the other end�that the problem is inherent and the same as in May. It was never repaired properly. He 'David' very insultingly tried to convince that parts don't go bad in 6 months. Baloney! It was probably a refurbished part in the first place! New Jersey Lemon Law applies to products as well as cars.

9. I asked to speak to his supervisor and all he could repeat was that the unit was not under warranty. I know that and if the problem had originally happened after the expired warranty there would not have been a problem now. I just would never replace it with another Dell.

10. 'David' informed he that there is no one higher than him. I laughed and asked if he was Mr. Dell. I asked for the corporate office�he informed than that there weren't any. Imagine that!

11. He said he would have the 'executive office' phone me. I almost believe that!

Needless to say, I am frustrated, disgusted and want the unit replaced.

Everything that you list on your customer commitment has been totally negated. It is most unfortunate that I know at least ten people that have had the same problems with Dell units, customer service and satisfaction.

I would apologize for contacting you personally but I can't. It is very hard to communicate with people (your customer service) whose verbal skills do not meet the standards of Americans.

Thanking you in advance for your time and consideration to this matter.

Yours truly,
Judy Perrone
Resolved
The complaint has been investigated and resolved to the customer's satisfaction.
Dell
-
no proper functioniung of microsoft vista
Thsi system we havee purchase one month back.
Within few days of installation your servicee engineer Sylesh visited the system asnd addjusted the internet options. Sincee then we are unable to access the broad band connection properly.
We have made several calls to your service center but no action has been taken from your side.
Recently all the documents in my documents in drive C vanished
In Paint Text is not comming.
CD is not accessable either for reading or for recording.
Frequently system is hanging
There are no hard disk partitions.

Set right the issues mentioned above immediatly.
The complaint has been investigated and resolved to the customer's satisfaction.
Dell
-
dell hard drive failure... again
Just FYI, my wonderful piece of @!#$ Dell Laptop computer (service tag 8GF7521) has failed again. This is the second hard drive that has crashed and 4th time I lost everything on this computer. Once again, I am without a personal computer. The computer showed no recent signs of a possible problem.(although It did have a colorful past).

This morning I woke up to find the "Blue Screen of Death" on my computer. Upon re-boot all my hard drive did was make loud scratching noises, then the screen displayed "no hard drive could be found". I have an older back-up, but still lost thousands of man hours in research, music and photos. I had supposedly the best virus software available "BitDefender", but that remains to be seen. Windows is an unstable OS and I am done wasting my time talking with Dell technical support VIA India. Windows and Dell computers should come with an automatic back-up and free external hardrive, as both have proven to be as dependable as a wet paper bag.

Pretty sad that all my online time with this computer has been for my email and reading CNN and MSNBC news. Everything else was documents I composed offline. Needless to say, my laptop is the last Dell product, and Windows based computer I will ever own,. I strongly recommend you all do the same, unless you enjoy losing all your work every few months and spending countless hours with Indian technical support and reinstalling software. I am going to purchase a Mac as soon as I am financially able (which is a long way off) As a result, please limit any and all email as I can only check it once and a while from work.

I am going to forward this to Apple so they can use this email however them seem fit.
Resolved
The complaint has been investigated and resolved to the customer's satisfaction.
The complaint has been investigated and resolved to the customer's satisfaction.
Dell
-
piece of junk
Dell Computers - www.Dell.com

My complaint seems to be one many have. I got my Dell computer almost two years ago and from around the fourth month I have had issues with it. First the power supply, then thermal issues modem issues all along and because I didn't have the funds to extend my warranty I am in a mess.

They will do lots for you but with a price and they do not stand by there product. Did I mention that I have replaced the power supply three times and that to make the computer run I am going to have to replace the board and processor.

Clearly it is manufacture defect. The tech guy who was on the phone with me for a very long time tried to get his supervisors to replace the whole system was shot down by them, and told to direct me to out of warranty where there is a price on everything.

I have stupidly recommended there product to many family members and friends (something I will correct in the next few days). I made the biggest mistake of my life getting this computer. I usually build my own and then I know what I am getting. I took a short cut and now am paying the price. Really Paying. We live and learn.

The XPS is not as fast and strong as advertised and I know.

If only one person decides to buy another brand of computer then I will feel like I did something for mankind.
Resolved
The complaint has been investigated and resolved to the customer's satisfaction.
The complaint has been investigated and resolved to the customer's satisfaction.
This review was chosen algorithmically as the most valued customer feedback.
Dell canada - www.dell.ca I read the post titled dell hell, and I feel like I am walking hand in hand with that customer... I cannot believe so many people are facing the same insanity with unresponsive customer service representatives and countless hours logged on the telephone, to only be told repeatedly that there is nothing dell can do to fix the me...
Read full review of Dell
We are here to help
16 years' experience in successful complaint resolution
Each complaint is handled individually by highly qualified experts
Honest and unbiased reviews
Last but not least, all our services are absolutely free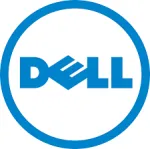 Dell contacts