Toshiba
-
waranty servise
washing machine problem. cannot turn on. i had call call center on 15th october. then i follow up on 20th october. still dont get any call from service center. dont know when they will come and fix my washing machine. it had been 6 day i had wash using hand manually.

report number references 211003929.

i had ask the call center, aince i had been to long time to take action, can i just send it to local for repair and claim it under waranty, they still reject it..

hope service center can take faster action.
Toshiba
-
Fire TV
It was the cheapest one Best Buy had, I knew that going in but…
Several stuck pixels. Hard drive too small, always crashing. Remote blew out after a fortnight, had to replace.
Eventually, after only two months, none of my channels would load so I reset to factory settings?
It bit the shed. Says remote won't pair, whereas remote working fine, volume/power.
Thus it is slag and going to a landfill.
Toshiba used to stand for quality. As a person who's dealt with a lot of Japanese firms over the years I can only say the Koreans have you beat, hands down.
恥
Toshiba
-
8000 BTU portable air conditioner
Here is my original email to Toshiba:

" I purchased this unit on July 1, 2020, and only started using it in August. I used it only at night until mid September, when I made sure the filters were clean and the reservoir was empty so it could safely sit for the winter. Last month I checked the filters and checked the unit over to make sure it was ready to go, and started to use it again only at night.

3 weeks ago it began spitting water out of the vent. I emptied the reservoir and attached the drain hose to the back to allow for continuous drainage so that it would no longer fill up. This seemed to stop the water problem.

Then a couple of weeks ago, it had been running for about an hour when it abruptly stopped and all display lights began flashing and beeping. I unplugged it and let it be for about an hour, and was able to get it working again.

Now for the last two weeks it stops and flashes and beeps randomly, usually after about half an hour if use. I am no longer able to use the air conditioning feature and the unit is no more than a very expensive and bulky fan. We are in the middle of a heat wave here in Manitoba and I am incredibly upset that I put out $400 for a piece of garbage that broke down after very little use, SUSPICIOUSLY just as the warranty ran out.

I have no faith in big companies and I know this email is a wasted effort, but I want you to know how wrong it is for you to scam people like this. I'm a single woman living alone and I can't afford a $400 AC replacement every year. I won't be purchasing Toshiba products again and will make sure I discourage everyone I know from purchasing them."

They pretended to care and have ignored my emails since then, and it's been 6 weeks.
Desired outcome: I want my freakin money back.
This review was chosen algorithmically as the most valued customer feedback.
Dear Team, I do not know how is this going to work but my complaint is for installation delayed. I received my tv on 31st 2021 July since that day no body came for installation I received a message for miss call for free installation I did that but no response. I tried reaching 247arround 100 times but nothing worked out. I waited for 4 days. because...
Read full review
Toshiba
-
Dynadock U3.0
24hours of hell just installed the software my pc stop at a black screen was forced to reinstall my msi factory setup and tried again the docks gpu is working but that's it all the other gpus internals have stopped working the software witch I removed from boot forced my system in a infinite loop on logon it would say my system was going to be rebooted for the driver was going to be removed it did that like 3 time and I mangiged buy luck to uninstall the software it was a try and it will be the last Toshiba product I buy
Desired outcome: no comments
This review was chosen algorithmically as the most valued customer feedback.
We purchased a Referigerator GRAG58MA/GG, on 20-Feb-2021. Since then, we found problems occurs as below, and the worst is the frozen problem never been solved : 1). 9-March-2021 : Refrigerator door strip (magnet) not function well, reported to Toshiba via customer care hotline. 2). 10-March-2021 : Toshiba technician came for inspection. 3). 20-March-2021 ...
Read full review
Toshiba
-
Toshiba Laptop model C55-B5270
My laptop is not recognizing the Optical drive or SD cards. Looking for trouble shooting advice, the suggestion is to renew the chip set drivers. When I log on to Toshiba support, I find multiple drivers, with no indication of which, if any, are suitable for this laptop. How do I identify which drivers are appropriate, without a SWAG - a Simple Wild Assed Guess?
Desired outcome: Update drivers on my laptop.
Toshiba
-
Aircon unit blown, under warranty, taking months to get a part without any aircon
Our A.C unit has blown for the second time now, the first time I just replaced the whole out door unit myself to get a. c back asap. This is now the second time in 2 years and I am going down the warranty path as I've already forked out $1200 for a new unit to be replaced, it has now been nearly 2 months and still don't have it fixed and have no Aircon in our little home with 4 young kids!

They keep telling us they are just waiting on a part that is not in the country, and when we call there is only 1 person working in the warranty department and even complained himself that he has way too much to do for 1 person. Terrible customer service, terrible attitudes, and has cost us money, and are living so uncomfortable in the middle of QLD summer with no Aircon, and they don't seem to care at all. I even asked for them to supply and rental portable a.c but they said they don't do that.
Desired outcome: A working airconditioner!
Toshiba
-
LCD Television
I purchased the television on March 2019 and on 21st December 2020 and television did not power up and I contacted the service center. A technician came over to my house and mentioned it's motherboard related problem and it could only be fixed after Christmas. I began calling everyday after Christmas and always given couple of excuses. Today which is 5th January 2021, I have not received any proper feedback about when my Television's issue will be fixed. Kindly assist as I'm a retiree whose clueless about this matter.

Thank you
Toshiba
-
Faulty product
My name is : arafa meshref soliman
Tel : 02 -01116971799 or 01006305699
Email: [email protected]

I bought refrigerator model gr-ef46z on october 2018. At the end of decmber 2018, the lower cabinet (cooling cabinet) stop cooling while the freezing cabinet working effiecently. I contact 19319 (elaraby), the manufacturer withdraw the refrigerator (one time on jan 2018 and second time on feb, 2018). At the end of december 2019 the cooling cabinet stop cooling again, then I contact 19319 again.
5 visits by company technician to repair the refrigerator at home but all visits fail to repair the refergerator, then the company withdraw the referagerator for the third time in 2 februry 2020.
I asked the company to replace faulty product by sound one, since during 16 months, the refrigerator not working for 7 months.
This review was chosen algorithmically as the most valued customer feedback.
My TV was purchased on Aug 2018 and not even 2 years the TV panel start to showing blur lines on the screen. I have purchased extended warranty of 6 years for my TV. Logged report and northern region technician(company under the name of SkyWorth) came to collect my TV for checking/repair. Ref # UK2001/20/SW02 or SDM200100690. No one call me after the...
Read full review
This review was chosen algorithmically as the most valued customer feedback.
RM0.00 TOSHIBA: Your Job No.: ; ; < NOT COLD AT ALL> ; ; ; ; (You will be contacted within the next 24 hours for appointment schedule. Should there is no response / Panggilan untuk temujanji akan dilakukan dalam tempoh 24 jam. Sekiranya tiada maklumbalas) Please contact / Sila hubungi This is the job details. The fridge door has been replaced with...
Read full review
Toshiba
-
toshiba satellite l50-b-1p1 black (skullcandy) top case failure at hinge corner
On or about Oct 14 2019 the corner attached to the LHS screen hinge failed. It broke away from the rest of the top case.
Laptop was purchased on 18/10/2014 in the UK, S/n 7E328034C
The unit is out of warranty, so I opened the case and found the plastic construct at the site of the hinge base fixing was very thin and subsequently weak. The Hinge fixing base had broken free from the body of the Top Case.

As there has been a Class Action against Toshiba for a similar problem I would like to know what Toshiba would like to do. At least supply another suitable top case and I will do the dismantle and repair.

Photo attached shows site of break.
This review was chosen algorithmically as the most valued customer feedback.
Dear Sir, I had purchased Toshiba fully automatic machine model AWB1100GB around 2 years back. Once it was repaired under warranty and it was working fine . But last 3 months it stopped working in between while washing the clothes and could not open the lid. Informed local Toshiba service centre, came after 3 days to check and told to bring the machine to...
Read full review
Toshiba
-
toshiba horrible brand toshiba_43l420u_
I purchased a Toshiba Smart TV less than 2 years ago. The IR Sensor in the TV went out. Purchased several new remotes thinking it was the remote. It was the TV. Best Buy where I bought it from want $200.00 to fix it. This is a new TV. I have always bought Sony and Samsung. The product life is stronger. Corporate leadership is garbage. If your not talking about purchasing new products they will in fact return your emails. At the end of it all the TV does not have buttons to control it on the outside. You need the remote and since the input button can't be controlled there is no sound nor can you control any devices including the blu ray player. I normally don't leave reviews. The T in Toshiba stands for TRASH they do not stand behind there products and they don't support their customers.
Toshiba
-
toshiba refrigerator
Hello
By 30th of October I called El-Araby Group that are responsible to repair Toshiba products, today and after 16 days the refrigerator is not working, they sent me twice a technicians that wrongly fix the problem 1st time and 2nd time they advised that they dont have spare part.
I tried to describe to them I need the maintenance operator to come quickly but they said it takes 1 week, so definitely After 16 days I decided to scrap the refrigerator, and cancel any new visits from Toshiba maintenance, they can't understand no one can live for 3 weeks in Egypt without refrigerator because of hot weather.

I ordered new refrigerator today, definitely it was not Toshiba, It wasbe LG, as it is my last product from Toshiba, and all my connections.
For my side I dont want any action from you to me, but my advise to investigate the service of your products reputation it Egypt, it is dramatically deteriorated.

I. Mokhles
[email protected]
+201001573101
Toshiba
-
32" television
Here it is. A 32" television, Model #32L1350U1, serial number D10266C23479D1. With March 2013 on it. Not used much and should be working. My 55" Panasonic is a lot older and working just fine.
The TV had very good color and I used it in my den. I started having a problem with it not turning on. I read reviews that that is a common problem and to reset it. I did and it worked a few times then got worse and worse. Now it won't come on at all!

I will never buy another Toshiba product again if this is a sample of the quality of the products produced. I gave up, can't sell or donate the TV so it is going to landfill, if they will take it.

Tom
[email protected]
This review was chosen algorithmically as the most valued customer feedback.
I brought the product hoping the new function of WiFi and remote control Toshiba advertised on the box. The moment I installed it never worked ..when trying to complain Toshiba they say may be the chip with new technology was broken but I was never told that when I bought from home Depot. Why they put features if they are not working ?? I installed In my...
Read full review
This review was chosen algorithmically as the most valued customer feedback.
Tracking information about: PR034982254YP 29.07.2019 16:42:00 [AliExpress Standard Shipping] Undelivered Due To Customer /Consignee Refusing To Accept Delivery Bangalore Look it: https://track24.net/?code=PR034982254YP Hi, As per your web its shows" Shipment refuse to accept delivery" since none of the person as turned up to deliver, hence request to...
Read full review
Toshiba
-
customer service complaint
Dear Sir,

I have brought a Toshiba refrigerator Type GR-R70UD-K from x-cite Kuwait, and then shipped it to Egypt. This was about 4 years back, now the motor of the refrigerator has stopped working. I contacted Elaraby Group who is your agent here in Egypt to get a new motor for the refrigerator, and the least i can say is that it was the most unprofessional disastrous experience i have ever encountered in my entire life regarding customer services, and the most shocking thing is that a very reputable professional company as you is having such agents giving such bad services to your customers.
First of all it took them a week to come to my house to check the problem with my refrigerator, without considering that here in Egypt in the summer season the temperature degree can reach 40 celsius, and then after they checked the refrigerator they told me we will sent another technician after another week to do another inspection on the refrigerator only to say that since your refrigerator is imported and not from Egypt we won't be able to fix it for you. and they did sent another technician after a week, which to my surprise he thought he has come only to place furrion gas in the refrigerator not knowing the real problem or the case he has come to check or fix. I contacted them again and it took them also another week to bring someone with a new motor for the refrigerator, which turned out not suitable for my refrigerator, then again i kept contacting them and then they sent another technician with another with another wrong motor. this kept going for more than a month in the summer season with the highest temperature. and their only and last solution which has been suggested to me by a very rude and unprofessional engineer that my only option was to give them my refrigerator so they would sent it to their factory to bring me another motor which will also take a month or two. i can't believe that anyone with a motor problem would have to go through all this headache for three months to get their refrigerator fixed and not only that. i'm in this situation because i've made a mistake of buying your products. everyone gets their refrigerators fixed immediately in their homes and i have to go through all of this trouble because your agent is unprofessional and works like we are in the dark ages. and for the record none of the people who contacted me had a feed back regarding the situation, every time any of them contacts me or come to check the problem, i have to go through the whole story over and over again and no one of them even bothered to take the specs of the motor or make a full report so that they would fix the problem of bringing me another one.

I want this problem fixed as soon as possible without another delay or any excuses and i want it to be fixed at home not having to go through all this trouble and extra unnecessary charges just because it is imported and for the record i don't trust them to take my refrigerator since they are so unprofessional, they might damage it some more. all i'm asking from you is to help fix it for me and take this matter seriously.

Name: Sara Hassan Hussein Abdelkader ElGendy
Address: 30 sudan street, Mohandessen, Dokki, Giza, Egypt
Phone: +201121002250
date of incedent: June and July 2019
Requesting a repaire
Toshiba agent in Egypt: Elaraby Group
We are here to help
16 years' experience in successful complaint resolution
Each complaint is handled individually by highly qualified experts
Honest and unbiased reviews
Last but not least, all our services are absolutely free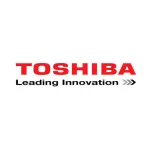 Toshiba contacts