Dawlance
-
Dawlance automatic washing machine
I am using your dawlance automatic washing machine model no. Dwt 275 lvs+ .. I am sharing my experience.. My experience is going very bad with dawlance products.. I am very disappointing after using it.. My washing machine is disturbing me since 2 month ...just 2 year used. .. Your technicians are failed to repair it.. Many problems occured in it.. Even parts that they are replacing have no warranty... Fully wastage of money.. 😭😭😭😭😭

Even i have dawlance invercter ac heat and cool.. This also has been repaired by technician last year.. Just 2 year used. Many fault apperes in it like some time there showing P4 on screen..
Desired outcome: Kindly improve your quality.. Alhamdulilah we are earning halal.. So its effected badly to those people who can never afford to buy such things again and again.. These products should be for life time use...
Dawlance
-
Refrigerator 9170wbd
Sir, I'm using 9170model since last year & facing cooling issue from day one. In last year I registered complaint representative visit our site but he replied us there is no issue found in refrigerator.

We are facing issue detail is,

Cooling issue & if lite in off condition then fridge behavior is in just few mint cooling have gone.

Representative replied us some possibilities from our site like,

Electricity voltage issue

Proper ventilation problem

But swearly no electricity issue proper ventilation there.

Pls do needful & also pls note that we have lost purchasing card how's possible company has no data against this machine we live in electronic & IT world hard copy has no matter pls CHK it & solve the issue at immediate basis.
Desired outcome: Very fast
Dawlance
-
Mega t plus split ac
I bought this ac, it's 1 month since the day I installed it there is no cooling after contacting dawlance, first of all there response time is so pathetic and very slow, first time when they came they said the circuit is faulty they took circuit and I waited for more then week then they replaced it, and installed and said to run ac for 2 hours it will start cooling but it's 4 hours there is no cooling, I didn't saw that type of slow and pathetic service any where. Very disappointed and now I think my money got waste….
Dawlance
-
ac. split
Split Ac. 4 months me AC jal gaya. 55k rs. Aur ab wo na warranty
Claim kar rahe na replace kar rahe na refund. Unit le kar gaye hain 14 din se
Its been 14 days they arw not returning ny unit. Nor refunding. No call nothing. They are so rude and rigid. Not considering my msgs
Dawlance
-
Water dispenser/ refrigerator
Complaint number 1985042
I bought a water dispenser like may be 10 months ago and from the day one I am having issues with it. I am calling to your helpline number and after a long time taking process, they sent me the technician Waqar in bahria phase 2 Rawalpindi. I also told them not to sent him, please send some one else. But no? Well I asked them to give me any contact details of your branch manager pr anyone who can resolve my issue but there answer was no again. As give u another example of like 4 years ago I bought a refrigerator and it had the issue of door closing from the day one and same conversation was happening between me and your company representatives. So, at last U can tell me what to do now. I am totally fed up now and I have no idea what to do. Also, if u want you can check the history and the recordings as well.
Please if u do want to contact me then plz call me on
0345/4651413
Thansk
Dawlance
-
Split ac 1.5 ton enercon
Respected All

Regretfully inform you that all push us to give score 1 message which i received.

i bought 1.5 ton inverter Enercon on 23rd march 2021 and from 1st day to till to date issue still persists;

I made 2 times complaining 1842555, 1848645 visits done twice, 1st time there was some gas leakage issue found and next time all is good to go as per technician but my room temperature never got down after using 26 temperature as well and tried 3 times and kept ac on 4 hours.

Please help here

Kashif
0345-4023819
Dawlance
-
Regarding washing machine DWF 1600A we have registered complaint # 1914833 which is unresolved.
Regarding this complaint the team from dawlance has send one technician to us. But according to technician the company is unae to provide the damaged part n service. The purchase is almost 4 years old and inspire of assuring after sales services the company seems helpless in providing the help n service. According to team and feedback we can now throw the machine in dustbin which is quite strange. Kindly resolve this matter on urgent basis as for any family it is totally impossible to change the home electronics after every 4 or 5 years. This seems quite funny
Desired outcome: Please resolve the complaint
Dawlance
-
Dawlance refrigerator model no 9144WBM
Mera fridge kuch dar palay karab ho gaya manay socha kay company say repair karwa leta hu bar bar tang nahi hona paray ga lakin jab call ke to 24 hours ka time deya kay apka fridge pick kar lay gay lakin woh bhai sab 2 din bad aye woh aye to aye 1 week bad fridge day kar gaye jo 2 din say zada nahi chala phir call ke apnay service center main to waha say ake khatoon say bat hui uno nay kaha mujay to kuch pata nahi lakin main apki complain froward kar dati hoo khar phir iss process main bhi 2 say 3 din lag gaye uskay bad bhai sab fridge aa kar lay gaye 2 week bad call kar kar kay puchna para repair huwa hai kay nahi fridge theak huwa hai kay nahi sirf ake replay ata tha aj aa raha hai kal aa raha hai or abb jab day kar gaye hain fridge to 10 din say zada phir nahi chala or main sirf itna puchna chata hu yeh kasa theak keya hai or kasi services or 10000 ka jo bill manay pay keya hai woh iss service ka keya hai
Dawlance
-
Ac inverter
This is to inform you that my dawlance AC inverter was not working properly there was a F1 error on the screen. We complained and a dawlance worker came to visit, he told us he had to repair some part of outer and it will cost 7200. He repaired and took rs 7200 from us but From the very next day same error is occurring. Is this dawlance service that you are giving?

Kindly give me response on it. My email is [email protected]
Dawlance
-
Repair of washing machine
Sir,
I have deposited 11000 rupees for repair of washing machine at 25-03-21 (at dawalance customer care center Gujrat Pakistan)but still no responses is given yet in this regard.kindly solve this issue .Recipients of payment is attached.
Thanks,
Syed azeem Rashid Ali Zaidi
Mohala alipura near kips academy Gujrat.
Mobile .no .03024497964
Desired outcome: Repair and fixing of required part of wahing machine
Dawlance
-
Refrigerator aante plus
The first shelf above bottom drawers freezing everything. I complained and they replaced the thermostat. Now it's more worse with a very very thick ice layer (gradually further increasing in thickness).
Complained again, they are saying since one week that we will install a fan and put the original thermostat back and the problem will be resolved but still nothing has been done. It's hardly two months when I purchased it.
Please please expedite and resolve the issue on top priority.
Desired outcome: More worse icing thick layer which keeps on increasing in thickness
Today the dawlance technician came again and installed a fan to resolve the thick icing layer issue at the back of the bottom part of the fridge.The moment he put on the fan, the fan motor blew off with a spark.
He has taken the fan off and said he may come tomorrow with a new fan.
God knows how many more days it will take to get the new fan installed to resolve the issue.
Once again requesting to expedite. It's getting on my nerves
Dawlance
-
frije 9199-6gd
I purchase a frije model 9199-6gd on 27/02/2020 from gulshan e iqbal shop, its not working from starting, now I want to back this but they not agree for return this product. The curry goes bad, snow doesnot making and not cooling well then what I can do with this funeral. We are not rich people and can't stand the load. Therefore kindly please return or replace it.
Dawlance
-
Cooling issue
Refrigerator is not working properly. Great cooling issue, no food is fresh and fine. Cooling is pathetic. I thought to register complaint before throwing it in trash. Use less company ever. I bought Dawlance fridge large size H - Zone two years back but since then it's not up to cooling, may b it's tubes are not properly installed. I have never given it to repair services as well. But I am finally tired with it.
Dawlance
-
9190 lfd plus r
Dawlance large freezer model 9190 lfd
I purchase new Dawlance refrigerator before eid but my fridge cannot cooling well n my food item making smell please check my product as soon as possible because this is very disturbing me because this is my first experience to purchase the Dawlance so please solve my issue as soon as possible my address is Tando muhammad khan and pho no is [protected]
Dawlance
-
Mega t3 air conditioner
I bought a Mega T3 Air Conditioner but immediately noticed that it was using too much amperes for a DC inverter AC. I have complained with the customer care but so far the technician has only made excuses and has not yet checked the unit. I am losing patience as well as money and i don't know what to do anymore. This has to be the worst customer care services in any renowned brand. Its infuriating to say the least
Dawlance
-
Automatic washing machine / customer care / after sale services
I complained about my Dawlance washing machine on 20/05/2020 as it was showing E1 error. The technician visited but failed to do anything after inspection for only 2 seconds saying nothing can be done until after Eid on 24/05/2020. Today is 2 June 2020, and no correspondence or visit from Dawlance yet despite hundreds of phone calls to their customer service centre. All they do is to apologise, read a robotic script and nothing else to rectify our washing machine's issue. I understand there's some panel that needs replacing but god knows why it is taking so long for Dawlance to arrange this. All they do is to blame Corona pandemic and Eid holidays to cover up their own incompetencies. I feel getting nowhere ringing them daily to no avail.
Dawlance
-
Dawlance h zone plus
I purchase new Dawlance refrigerator but my fridge cannot cooling and both door cannot working please check my product as soon as possible because this is very disturbing me because this is my first experience to purchase the Dawlance so please solve my issue as soon as possible my address is House no 9 Green vilas phase 3 Ghosia ahbab Multan chungi Lahore and pho no is 03124123129
This review was chosen algorithmically as the most valued customer feedback.
Sir, I would like to introduce myself giving services as an Exclusive Dealer having Dealer Ship code-2883 of Dawlance sales office Rawalpindi in G-9 Markaz (Karachi Company) Islamabad Pakistan since year 2006. Since that time, I have marketed and sold Dawlance products only up-till now I have managed to transact Rs 500 Million approximately in competition...
Read full review of Dawlance
Dawlance
-
Dawlance signature fridge
Dear General Manager,

I bought a Dawlance fridge on 30th July 2018.Since then it has went to the workshop several times, The first time 29th May 2019(Complaint No. 1395984)they said the chiller pipes are blocked ice is inside the pipes, They repaired it and sent it back to us without any charges, The second time it was on 18th August 2019, they took the fridge and they said your IB board is not working (Complaint No.1476350)they charged me 4000 and 1000 of transportation and i paid it. Now since one week i have a problem again and all of my food became spoiled, I threw it inn the garbage bin. Today one technician came and he agreed with me that the chiller side is not working properly.It means when i purchased my unit i had this problem from the beginning.so please help me in this issue, all of my relatives have the same unit and they do not have this problem. Please try to change my unit, i will appreciate your help.I will be waiting for your reply.

Regards,
Muhammad Munawar Zia
03030938334
[email protected]
154 safari villas Bahria town, Lahore
Dawlance
-
Dawlance fridge/ refrigerator
Poor product+worst service = Dawlance
I bought a brand new 0fridge and when I put it on its compressor started making noise, and it was not cooling at all. I contacted the service center they send a guy who said its compressor needs to be changed, I said okay lets change it, the next day the guy brought a new compressor and then said its Invertor box is not working properly, i asked him to change that. Since then now its almost 15 days and these people are making lame excuses and the fault remains there.
Very poor product, and worst service ever from such a big company.

Don't ever purchase any sort of item/product from dawlance or else you must regret that.
We are here to help
16 years' experience in successful complaint resolution
Each complaint is handled individually by highly qualified experts
Honest and unbiased reviews
Last but not least, all our services are absolutely free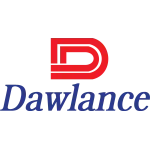 Dawlance contacts