Overview of Commense customer experience
Commense (thecommense.com) has been receiving negative reviews for their poor customer service, slow shipping times, and lack of product quality control. Many customers have reported receiving damaged or faulty products and have had difficulty getting in touch with the company to resolve their issues. Additionally, some complaints mention unclear return policies and unexpected charges. These issues have resulted in an overall negative reputation for Commense among consumers.
Newest Commense complaints
Misleading clothing info and horrible customer service
Be careful of this site. The clothing descriptions from look, feel, fit are misleading. The clothing is poorly made and isn't properly sized so good luck having it fit. And if you want to return, be ready to lose lots of $$$ - customer service is absolutely horrible. Not sure how they're still in business but they shouldn't be with how they scam customers.

I purchased a sweater marked as a Women's small with fit dimensions and it was huge. It was too big for my husband. But it was also not even a properly sewn sweater - the seams were coming apart and the scale of size of arms to overall sweater length was way off.

When I asked to return it I was told returns could only be made if damaged and they didn't think my sweater was damaged enough. So I could pay to ship it back and then get a partial refund on top of that or I could keep it and they'd give me $5. A total scam!
Desired outcome: Full refund plus return shipping
Returns
I ordered a dress that was inaccurate based on the photos in the ad.

I never received a order number and it took weeks to arrive.

The fabric was poor quality and many shades off from the photos.

I wanted to initiate a return but you cannot context customer service and they intentionally don't give your order number so you cannot get your money back.
Desired outcome: Refund of return
Disappointing Shopping Experience at Commense: Lack of Communication and Order Confirmation
Upon browsing online, I stumbled upon Commense (thecommense.com) and I was thrilled to discover their wide selection of jackets that cater to my personal style. I immediately ordered two jackets and was eager to receive them. However, my excitement quickly turned into disappointment when I received no email confirmation or order number after they had taken the payment from my account. I waited for a few days but still no response from the company, I was starting to worry that it might be some sort of scam.

I decided to reach out to the company to inquire about my purchase, but despite my efforts, I did not receive any response from their team. As a consumer, it left me feeling perplexed and skeptical of the legitimacy of the company. Nevertheless, I remained hopeful that it was just an oversight and not a scam.

The lack of communication from their team and the absence of an order confirmation truly detracted from the overall shopping experience. I hope that in the future, they will prioritize prompt and efficient communication with their customers. This way, it would guarantee that their customers feel secure and confident while shopping.

Overall, while the selection of items on the website is impressive, the lack of proper communication and acknowledgement of my purchase left me feeling disappointed. I am still hoping for a resolution from their team and a sense of security when it comes to shopping from their site.
Is Commense legit?
Commense earns 61% level of Trustworthiness
SAFETY NOTICE: Complaints Board has determined that Commense has a very good credibility, and is mostly trustworthy with minor reservations, with a legitimacy rating that is more or less around 61%.
Commense has received 12 positive reviews on our site. This is a good sign and indicates a safe and reliable experience for customers who choose to work with the company.
Commense has registered the domain name for thecommense.com for more than one year, which may indicate stability and longevity.
Thecommense.com has a valid SSL certificate, which indicates that the website is secure and trustworthy. Look for the padlock icon in the browser and the "https" prefix in the URL to confirm that the website is using SSL.
Our scan shows Commense website is free from malware and phishing activities, which are types of online threats that can include viruses, worms, Trojan horses, ransomware, and other malicious code, as social engineering tactics used to trick users into sharing their personal information.
Thecommense.com you are considering visiting, which is associated with Commense, is very old. Longevity often suggests that a website has consistently provided valuable content, products, or services over the years and has maintained a stable user base and a sustained online presence. This could be an indication of a very positive reputation.
Several positive reviews for Commense have been found on various review sites. While this may be a good sign, it is important to approach these reviews with caution and consider the possibility of fake or biased reviews.
Commense website is deemed to be popular and indicating that it receives a high volume of traffic. It is important to be cautious when using a highly trafficked website, as it may be a target for cybercriminals looking to exploit vulnerabilities or steal personal information.
This website offers payment methods that provide the option for customers to get their money back, which could be a positive indicator of the company's commitment to customer satisfaction.
However ComplaintsBoard has detected that:
Commense protects their ownership data, a common and legal practice. However, from our perspective, this lack of transparency can impede trust and accountability, which are essential for establishing a credible and respected business entity.
We have detected an internal review system on Commense's website, which can be a positive feature for customers looking to make informed decisions about the company's offerings. However, we recommend that you take the time to research the reviews and verify their authenticity before trusting them entirely
We found that Commense website supports payment methods that allow for anonymous transactions. This could potentially be used for illegal activities, such as money laundering, and could indicate that the website is engaging in unethical practices.
Our analysis of Commense's website indicates that there are elements on the site that are commonly found on scam sites. It is important to be cautious and conduct thorough research before providing any personal information or making any payments on the website.
Thecommense.com may be a potential scam or fraudulent website. It's important to take caution, red flags such as unsolicited emails or messages, requests for personal or financial information, unrealistic promises or guarantees, and poor website design or functionality.
Our Conclusive Verdict: Commense is generally a safe and reliable company to do business with. However, we advise that you exercise caution and thoroughly read all complaints and reviews before providing personal or financial details.
Commense Review: Sustainable Clothing with Sizing and Return Caveats
So, I recently bought a pair of pants from Commense and I gotta say, they were a bit different from what I expected. I ordered a size medium, which is what I usually wear, but it was pretty tight around the waist. The color was also darker than what I saw in the picture. However, the quality of the pants was pretty nice, so I was happy about that.

This was my first time shopping at Commense, and when I realized the pants didn't fit me quite right, I asked for a refund. Unfortunately, they don't take returns because they want to be environmentally responsible. But, they did offer to credit me what I paid for the pants (minus the shipping fee), which was a nice gesture.

Overall, I think Commense is a decent place to shop if you're looking for sustainable clothing options. However, just be aware that their sizing might be a bit off and they don't offer returns or refunds. But, if you're willing to take a chance on their products, you might find something you really like.
Commense Review: Total Rip-Off and Garbage Quality Products
I gotta say, Commense (thecommense.com) is a total rip-off. They took over $100 from me and sent me products that were nothing like what they advertised. The quality was straight-up garbage. And when I tried to get my money back, their customer service went MIA. I mean, seriously, they just stopped responding to my emails altogether.

I should have known something was fishy when I saw that they don't even have a proper return process. You have to email them directly and hope they get back to you. But let me tell you, they won't. They'll just leave you on read like it's no big deal.

Honestly, I feel like they just took my money and ran with it. So if you're thinking about buying anything from Commense, do yourself a favor and stay far, far away. Trust me, you'll thank me later.
Disappointing Experience with Commense: Sizing and Color Issues, Delayed Refund
I recently bought a "set" from Commense for my daughter as a Christmas gift. The set included a sweater and pants in the same color. However, I was disappointed to find out that the sizing was way off. It was not even close to the size chart provided on their website. Moreover, the colors of the sweater and pants did not match at all. It was evident that they were from two different dye lots.

I decided to return the set and requested a refund. I made sure to track the package and have the exact date and time when it was received at their facility. I even got a signature as proof of delivery. However, I am still waiting for my refund. It's been a while, and they are still "looking into" it.

I would not recommend buying from Commense. Although their products may seem cheap, you get what you pay for. The quality of their clothing is not worth the price. It's better to invest in something that will last longer and give you your money's worth.
Commense Review: Poor Fit, Terrible Customer Service, and Insufficient Refund Policy
I gotta say, Commense (thecommense.com) is not the best place to get your clothes from. I've been a size 4 for as long as I can remember, and all my pants are that size. But when I got my order from Commense, the clothes were running small and fitting tight. It was like they didn't even consider the fact that people come in different shapes and sizes.

So, I decided to return the items. But when I contacted their customer service, they only offered me 80% credit. I mean, come on! I don't want credit, I want my money back. I told them that, but they just ignored me and credited me an insufficient amount. That's not cool, man.

It's like they don't care about their customers or their products. They don't stand behind what they sell, and their customer service is just terrible. I wouldn't recommend buying from them, unless you want to deal with all this hassle.
Commense Review: Delayed Shipping and Good Customer Service Support
I recently made a purchase from Commense, an online store that sells a variety of fashionable clothing pieces. Excited to receive my order, I decided to pay for express shipping, which stated an estimated delivery time of 4-7 business days. However, after waiting for four days, I realized that the status of my package did not change beyond the shipping label that was created. This was quite frustrating as I needed my order urgently before a big move.

To understand what was happening, I reached out to Commense's customer service team, and they provided me with a tracking link that showed the same status: "FedEx awaiting package." I then decided to contact FedEx to get more information on the status of my package. I was worried that the website could be a scam and that I may lose my money.

The clothes on Commense looked cute, and I did not want to cancel my order; however, the delay in shipping had left me unsettled. I was anxious about the whereabouts of my package and why it was taking so long.

Despite my initial frustration, I must say that the customer support team at Commense made my experience better by being available and promptly responding to my inquiry. Although my order did not arrive on time, I appreciated the effort and follow-up from the customer service team.

In summary, I am still waiting for my purchase, and I hope it arrives soon. However, the delay has made me more cautious about online shopping, and I will be cautious in the future when choosing to buy from a new website.
Terrible Customer Service and Return Policy: A Review of Commense
This company Commense, let me tell you, they ain't no good. Their customer service is just plain awful and their return policy is a real pain in the you-know-what. They make you jump through all sorts of hoops just to return something, and then they have the nerve to charge you $25 for return shipping. Can you believe that? I mean, come on, it can't possibly cost that much to send back a couple of items that weren't even worth the money in the first place.

And if that wasn't bad enough, even after they "approve" your return, they still want you to send them a picture of the return receipt. What's up with that? It's like they don't trust you or something. And don't even get me started on the fact that when I tried to return some clothes because they didn't fit, they asked me for my measurements so they could "improve their products". Like, seriously? I just want my money back, not to be a part of some weird product improvement scheme.

Overall, I would not recommend Commense to anyone. Their customer service is terrible, their return policy is a hassle, and their products are just plain crappy. Save yourself the trouble and shop somewhere else.
Commense Review: Disappointing Products and Poor Customer Service
I recently bought 4 things from Commense and I gotta say, I was pretty disappointed. Two of the items didn't fit me right, so I tried to return them like the website said. But it's been 10 whole days and I still haven't gotten a return address from them! I've sent a bunch of emails and most of them haven't even been answered. Finally, I got two responses - one asking for my measurements (which is kinda weird, right?) and the other saying that Commense doesn't do returns because they care about the environment or something.

Honestly, I think this company is a total scam. Don't waste your money here. They don't care about their customers or being honest in their advertising. If you want to shop somewhere with real ethics, go somewhere else.
Commense Clothing: Affordable but Lacking Quality and Customer Service
Commense is a clothing website that offers affordable clothing, but the quality is lacking. They claim to have a return policy, but when I tried to return an item, they gave me a hard time and came up with a lame excuse about sustainability. It seems like most of their reviews are fake, which is a red flag. Shipping took forever and the customer service was terrible. I wouldn't recommend ordering from them and I definitely won't be doing business with them again. It's a waste of time and money.
Terrible Experience with Commense Clothes: Cheap Material, Wrong Sizes, and Poor Customer Service
I just had an experience with Commense clothes and it was not a good one. I ordered multiple items from their website and was disappointed to find that they were made with cheap material. To make matters worse, all of the items were in the wrong size. It seems like they don't have a clue about western sizing, even though they are trying to sell their products in the US.

When I tried to return the items, I found that there was no phone number to call for customer service. The only option was to email them, which was a slow process. To make matters worse, the customer service was cold and unhelpful. They refused to refund my money and only offered a partial store credit. If you don't want the store credit, they won't respond at all.

Overall, my experience with Commense clothes was terrible. I wasted both my time and money on their products. I would not recommend shopping there.
Exceptional Customer Service and Quality Products: Review of Commense Clothing
and I reached out to Commense (thecommense.com) customer support for help. Their customer support team was extremely helpful, kind, and understanding throughout the entire process. They investigated the situation, and quickly found that the package was still at the local post office. They went above and beyond to make sure that the issue was resolved, and made sure that my jacket arrived promptly.

In addition to their outstanding customer service, the quality of their products is top-notch. I was blown away by the attention to detail in the design and craftsmanship of the jacket I ordered. It's clear that they take pride in their work and are committed to producing high-quality items that their customers will love.

Overall, my experience with Commense (thecommense.com) has been excellent. They have amazing customer service, and their products are of exceptional quality. I highly recommend them to anyone looking for stylish, well-made clothing that they can rely on.
Frequently asked questions (FAQ) about Commense products and services
Collect Your Trust Badge
Be recognized for outstanding customer service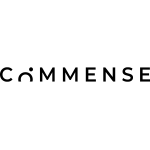 Commense

contacts
Website
www.thecommense.com
We are here to help
19 years' experience in successful complaint resolution
Each complaint is handled individually by highly qualified experts
Honest and unbiased reviews
Last but not least, all our services are absolutely free