The complaint has been investigated and resolved to the customer's satisfaction.
Citibank
-
money transfer
Respected sir,
I am a.noor ahmed from india.sudanian lady miss jennifer sambo is my friend. i am writing this complaint behalf of jennifer.she lost her family in the civil war in sudan and she is a reffugee in the senegal.now she is an orphan.
She wants to transfer the money belongs to his father.details of the account. dr.abakar sambo, account no.aj745000001546/cb/91/a. please reply us as soon as possible. my email i.d. [protected]@gmail.com and the i.d.of jennifer is [protected]@hotmail.com
Resolved
The complaint has been investigated and resolved to the customer's satisfaction.
Citibank
-
tagging in circus report
I have a 'tagging' for my housing loan in cicrus report by Bank Negara and end up my loan application with other bank was rejected.
The tagging is by Citibank for my housing loan. I have filed a report to Citibank on 13th June 2014 and it was not solve until now.
Citibank collection depart who handle my case mentioned that they have to do investigation on which department did the 'tagging - Rescheduled credit facility' for my housing loan. My housing loan is uptodate and there is no leagal action taken and the issue is to remove the tagging. Until now Citibank cannot prove who asked for the tagging. They mentionad I as customer was the one who requested to reduce the interest rate for my housing loan in year 2008 but still they yet to find such document that I am the one who requested. I am very dissapointed with the way of Citibank handled my case since my loan application with other bank is pending/hold subject clearance of the tagging. I do not have problem with my other loans, all payment are uptodate and I do not see
why Citibank cannot solve this. My housing loan account no is. [protected]
The complaint has been investigated and resolved to the customer's satisfaction.
Citibank
-
failed to renew my card
I have (had) the Sears Citibank Card and I have a $6, 000 credit limit. I've had the card since 2012 I have used about $3500 of the available credit, I pay my bill on time and always more than the minimum. I get an email on 8/1/14 saying they regret to inform me that they are not renewing my card (which expired the day before) because of too many revolving credit cards/loans and balances too high. Well I'm sorry but I don't see where that's any of their concern. I pay all of my bills on time every month and always pay more than the minimum on all of my cards. I'm only using a little over 50% of the credit available on this card, I've never been late, never over the limit and they're making money off me in interest so to decide to not renew the card doesn't make any sense to me. If they refuse to reconsider I'm going to transfer the balance one of my other cards and they're going to lose all of the interest they would've earned from me.
Resolved
The complaint has been investigated and resolved to the customer's satisfaction.
Citibank
-
not giving certificate
This bunch of empty promising agents are always a bunch of liars. What kind of services do these company and people have. They have the nerve to have salaries to feed their families that doesnt work properly. They promised me on a phone conversation. . . (I have to call numerous times long distance, coz im working abroad) just to ask for a certificate that i paid the credit card since 1997! Up to now nothing nothing nothing. Sorry but can you guys do something to this institution? I hope you can shake them. Or at least close them. They are useless unprofessional and bunch liars.
The complaint has been investigated and resolved to the customer's satisfaction.
This review was chosen algorithmically as the most valued customer feedback.
To, Responsible person of Citibank Customer Care Service Sir, This is to inform that this complaint is against one of the customer care executive named Gurpreet in Citibank Customer care's Credit Card section. When I called to the toll free number [protected] regarding the activation of SMS alert for Credit card payment, Mr. Gurpreet shouted at me over...
Read full review of Citibank
Citibank
-
credit card fees
I have been a card holder of Citibank Philippines for 12+ years, and a gold card holder for 8 of those years. To give you an idea of the business we have run through the card, we have accumulated 400, 000 rewards points on the card. Recently the bank decided to discontinue the gold card product and shifted my account (presumably all gold card holders as well) to a Rewards card product. We received the new card with a fee table indicating the Rewards card annual fee is 2000PHP. However, the intro letter also indicated that my card was being shifted and would now be subject to the terms and conditions of the Rewards card, except, the gold card annual fee of 2500PHP would be retained.

I called Citibank and tried to get clarification as to whether my annual fee would be 2000PHP or 2500PHP and if it was 2500PHP what was the difference between the Rewards card on the fee table vs. the Rewards card they shifted my account to. The call center rep could only repeat what the intro letter stated and was unable to give me some rationale for the difference. She promised to check further and ask me to call back within the week.

I called back, on a Saturday, after a week and, unfortunately as I expected, got another round of 'marketing speak'. To their credit she did note that my original concern was recorded on the account but with no resolution. I asked for a contact with the Marketing Div. assuming they would be better able to respond. She could not, or would not, give me a contact using instead the excuse that it was a weekend there would be no one there anyway. I asked to speak to a call center manager, of which she said there were several attending to other customers. She put me on hold but returned to express her 'regret' they were still tied up. She again promised to follow up with Marketing during the week and someone would call me. It is now Thursday and no hint of a call from Citibank.

At this point I have pretty much decided to close the account, not so much for the 500PHP difference but for the indifference that Citibank Philippines seems to now foster among its 'customer service' staff, or perhaps its refusal to empower its customer service staff with the ability and information to actually provide customer service, or just the willingness to talk to customers beyond the call center environment.
The complaint has been investigated and resolved to the customer's satisfaction.
Citibank
-
account information access
Mr. Dwight Sung Chong Jr. [protected] chongds191bm d.o.b._01.14.1981 honolulu hawaii oahu
given name:britian gaomi si tong born:_xhay rola fing..jie ten quang
lsat.sat.hsd.ma.bar.collappt.pbat. Professional Career..Education Profession
woodinville school of law 1992 graduate 1 year degree
meadowdale high school 1999 masters advocacy
social security registered_1980 eastern population
3625 hoyt ave 6b everett wa [protected]..contact address (home)
last address:_17118 72nd pl west edmonds wa [protected]
Background Investigation: _Authorized.. by: Dwight Sung Chong
Herrmann Scholbe Law Firm Seattle/Tacoma (WA) 11.01.2007.Innfliction $8, 000, 000.00 ($8M)...Arbitration infavor granted open..
Requesting ALL:_ Access to Citibank account...directbank possitve 3625 hoyt ave 6b everett wa [protected]
united states citizen
United States of America Washington Drivers License
disabled :_fairfax psychiatic hospital..(03.1999) kirkland wa anti-depression
volunteered:_honolulu zoo hawaii oahu..sea life park (HI)...1985
Citibank Access:_(Last) contacted inperson at seaview cheverlot wa state snohomish county chongds191bm
requesting:_Citibank Gold Card Visa Credit card Auto-Pay_$200 million..3625 hoyt ave 6b everett wa [protected]

THANK YOU: Mr. Dwight Sung Chong Jr.
*Britian Gaomi Si Tong
* Xhay Rola Fing
* Jie Ten Quang

8:40am pacific standard time 04.2014
Resolved
The complaint has been investigated and resolved to the customer's satisfaction.
The complaint has been investigated and resolved to the customer's satisfaction.
Citibank
-
bank's actions contributed to successful scam of 92 year old mother
My mother lives in Las Vegas and is a 92 year old widow. I live in Sacramento and go to Las Vegas at least once a month to see her.

Last month my mother was the victim of the grandparents scam. It's a particular evil scam in which someone calls an elderly person and impersonates a grandchild in trouble, usually in a car accident, in jail, etc. The grandparent is asked to wire money immediately and secrecy is stressed. A "lawyer" calls with instructions. Often these scams originate in Canada, as did this one.

My mother was panicked. Her only financial access is her Fidelity account. On Thursday, December 5, she went into the Citibank on East Tropicana and wanted to cash a Fidelity check in the amount of $8300. She wanted cash—large bills. She had been instructed to mail the money overnight in the pages of a magazine to someone in Kingston, Ontario. She didn't know that the balance in the Fidelity account was less than $8300 and the check would bounce.

She and I have a joint Citibank checking account, and occasionally she has cashed a Fidelity check at Citibank for a small amount, usually $200 or $300. At that time our joint Citibank account had less than $5000. Amazingly, Citibank honored the Fidelity check and gave her $8300, which she promptly sent overnight to Canada.

I am dumbfounded that the Citibank employees did not think it was unusual for an elderly woman to request $8300 cash on a check from another institution, especially because her previous transactions had been for small amounts. They did not verify the Fidelity check, and we did not have enough funds in our joint Citibank account to cover it if the check bounced, which of course it did the next day. Friday morning I received a fraud alert e-mail from Fidelity. When I heard about the scam, at first I thought she had simply written a bad check payable to a person or business. We pieced together the story and I was horrified to hear that she had received $8300 cash.
I called a manager at that Citibank branch on Friday afternoon and asked him how they could have possibly given her the cash. He said it's a judgment call, depends on the client relationship, etc. I'm sorry, but a 92 year old woman who wants to cash an $8300 check on another institution should have raised several red flags. At the very least she should have been denied because our Citibank account balance was less than $5000.
According to my research, Citibank may not be legally liable but I believe it bears moral responsibility for the success of this scam.. I have filed a report with the Federal Trade Commission and will continue to relate this experience to friends and online.

I wrote to the Citibank area manager in Las Vegas who to his credit did call me. He gave me the standard line--- it's a judgment call, your mother was adamant that she wanted the money, etc. He even suggested that my mother wanted the money for gambling. I referred him to a recent article in USA Today "Banks recruited to stop scams on seniors." I wish I could close our Citibank account but her social security check is deposited in that account and it's difficult to change that.
Resolved
The complaint has been investigated and resolved to the customer's satisfaction.
Citibank
-
misinformation/incorrect advice
I encountered a problem with the bank whom I had personal checks transaction. I was informed by your Collections Departmenrt (Tel # [protected]) that I will have to call 10 days before the due date to request for my cheques to be pulled so that i will not suffer the penalty of almost Php1400.00 each month. Now I have agreed to this set up and I called today and I was advised that I need to have a payment posted in replacement of the cheques and this was not mentioned to me when i called January 13, 2014. There was misinformation and lack of advise on how I can try to be a good payor of my loan to your company. I do not want to be penalized Php 1400.00 each month because it's almost the same amount of my monthly amortization. The notes of your consultant who took my call on January 13, 2014 was not what he told me. It lacked the advise that I need to have a payment as well to replace the payment for that month.
The complaint has been investigated and resolved to the customer's satisfaction.
Citibank
-
no customer care
I paid off my credit card balance. Rightfully didn't question not receiving a statement the following month; because the balance was paid in full. The next month, I get a past due statement for a balance of $2.17. Funny, the full-exact balance had been paid. Accrued finance charges...ok. (I can only imagine how many customers don't expect a $1 statement in the mail once the full balance was paid/or how many customers magically didnt receive the first ever missed statement of their account history). Also funny, this was the first time in nearly 10 years that I didn't receive a statement. I have perfect payment history and wanted the 1 payment past due cleared. I'm fully aware this doesn't report negative to the cbrs, but that's not the point. An "Account Manager" refused, because there was no bank error. I certainly made no error. Citibank refused to let me talk to someone else, as he was the highest and they no longer allow calls to be escalated to anyone higher. Wow. No "big picture" for the business or your customers. No "care" at all. Amazing how you stay in business. Disgusting,
Resolved
The complaint has been investigated and resolved to the customer's satisfaction.
The complaint has been investigated and resolved to the customer's satisfaction.
Citibank
-
no a trustable bank
On Jan 9, 2012, I deposited $4715.42 total of 42 business checks to my Citibank account in the Citibank branch which locate at 6414 18th Ave. Brooklyn, New York. I have the receipt from that bank. They did not put this money into my account until on March 13, 2013 after I requested it. But Citibank removed $4715.42 from my account on April 25, 2013, and never notify me and no any explanation letter either. The customer service supervisor told me that the branch has been denied to put this credit back into my account, because they destroyed all the checks and no copies. Now, all they do is blaming the customer, the customer report the problem too late. Is this the costumer's faulty? Is the customer in control after they handed the checks to the bank clerk and get the deposit receipt? Citibank do not take responsibility for what they are doing!

This issue has been gone to customers service, their investigation result is: they lost those checks or destroyed the checks, they neither agree to put this credit back to my account, nor compensate the customer's time to recover the payment from 42 payers!

When give your checks to the bank, they wrote you a receipt, can you leave without worry? Do you know what will happen to your checks? Are you 100% sure that they will put the money into your account? The answer is NO! Do not trust Citibank!
Resolved
On Oct. 9, 2013, Citibank solved the problem.
The complaint has been investigated and resolved to the customer's satisfaction.
Citibank
-
atm amount discrepancy
I withdrew an amount of $650 from my account. However, the machine just gave me $550. When I reached out to the customer service at Citibank, they not only did not resolve the situation, but rather acted very rude and said I must have misplaced the money. Upon insistence, they said they will check internally and after many days called to say their internal records are matching and they cannot resolve the situation.
When I sought explanation in terms of how they would do their due diligence if someone else got that extra note, they simply refused to answer and reiterated the same point that their internal numbers are balanced; They were even arrogant and brash enough to not escalate the situation internally, but asking me to go to the police, if I want and they will share the video only if the police asks them to do so. No wonder the global economy is in such a slump owing to inefficient people like them running the helm of the financial business.
For a mere hundred dollars, I need to go through so much slack from people who I doubt are qualified enough to take the call in the first place. I am for sure cancelling my account at the bank and ensure that I don't have any services from the bank whatsoever and also discourage people, I know to work with these scamsters.
I fail to see a resolution to my issue even after I lodge a police complaint. Anyone with any better alternatives please let me know.
Resolved
The complaint has been investigated and resolved to the customer's satisfaction.
This review was chosen algorithmically as the most valued customer feedback.
Re: Letter dated 8/26/13 from G. Stevens, VP Citibank, NA as servicer for Sears Home Improvement: I received this letter that indicated my payment arrangement was terminated. It has been a difficult summer being the primary caregiver for my father, Edward J. Borowski, who has been a loyal Citibank customer for over 40 years. My name, Paul Borowski, i...
Read full review of Citibank
Citibank
-
enquiry
1)Does Stephano Adaramola in Foreign Operations Department of Citibank of London Plc
2)Does CitiBank Of London Plc truly makes use of the following email addresses(a)[protected]@london.com?(B)[protected]@aol.com?
3)Is Head office of Citibank of london Plc truly situated at :28 Canada square canary 3rd Floor, 4 Harbour Exchange Square London E149GE, UK?
4)Do the following Telephone Numbers belong to CiTIBANK OF LONDON PLC Director Foreign Operations Department;(a)+[protected] (b)+[protected]?
Lastly 5)Does these account number come from CITIBANK of LONDON PLC:AJ745000001546/CB/91/A.
I shall appreciate your swift response.

Yours sincerely,
Dan.
Citibank
-
I got a call from citibank but I have not hold any credit cards
I have been applying for various bank for my emergency purpose, but I have been hearing from the bank that I applied that my application is rejected. Most of the banks do not say the reason, but I heard from couple of banks that there is a CIBIL record, that I have an outstanding payment of 80 K that I need to clear for credit cards. They said, they do not have the Bank details of the same. This was a shocking news for me, as I DO NOT have any such huge outstanding amount from my credit card that I hold. One fine day, I got a call from CITIBANK saying that I have 80 k outstanding amount and I need to pay them immediately, but crossed check and asked my father name they answer correctly after that i ask about my address but they said wrong address(this address reside in kolkota but i never went there single time, actually i lived in faridabad and assam ) . I was shocked to hear this, as I DO NOT HOLD any Citibank cards. They have my information correctly (My name, worng address, phone numbers, my father name). I DO NOT HOLD any Bank cards.

Please help me in getting out of this issue, as this is projected as a black mark in my banking history and all my loans application will go a rejection if I need to apply in the future.

This is a serious fraudelant acitivity where the banks are projecting on the customers where they get victimised. Will need to raise a serious complaint againts the Bank.

Request your sincere suggestion and help in this regard.

Thanks
Santosh
This review was chosen algorithmically as the most valued customer feedback.
I have been asked to deposite a sum of Pounds.450.00 (GBP) = $850.00 (USD) for transfer of amount from Bank to Bank as I have won lottery of One Million GBP out of the donation of Mr. Adrian and Gillian Bayford. I wish to know the facts. Would I deposite the amount or otherwise? All Email correspondence is as under please: Thanking You in...
Read full review of Citibank
Citibank
-
scam
i have received a inheritance certificate from citi bank, london which ive had emails from a Rhonda Wilton who claims to work for citi bank which has been on going for 6 months, she claims this is from the IMF and citi bank is handling the tranfer of $ 8.3 million usd to my account here in australia, she has sent me a name and address to send money via western union so a fee can be payed for the tranfer to my account, the name of the person is cornelius joshua still, and the street name is1 graham ave, hempstead, new york, usa, ive sent money to this person and the ntcm is..[protected] but there was a stop order from the IMF and the want $700 to clear the $8.3m with a certificate which ill forward to you, but ive told them i dont have $700 so they say send $170 and pay the rest when the tranfer is complete and the wu tranfer is to the same person as above.Also the email address of this rhonda wilton is..[protected]@hotmail.com.uk if you can confirm that this is a scam to me that would be great and if it is and you can arrest them even better, oh and my name is wayne, hope u can help..ps ive tried to send certificate but its to big, if you can reply to me ill send it to you then

--------------------------------------------------------------------------------
The complaint has been investigated and resolved to the customer's satisfaction.
Citibank
-
very poor service / deception
I have been working with citibank for 6 months. My relationship started with them when the
Company i was working for transferred my 401 to a holding account. This account was with citibank retirement plan svss citibank drive san antonio tx. I contacted my credit union and asked them about how to transfer funds from citi bank to my retirement plan with my credit union. My bank pleasantly said no problem we do this sort of thing with other banks all the time. That was the last pleasant thing i was to enjoy.
Citibank proceeded to make this transaction as difficult as possible. They requested duplication of documents from me several times. I then sent everything from then on by registered mail. They still repeated things like we have not yet received your copy etc… one document in particular they stamped received, then returned a copy to me. As i spoke on the phone with to a so called supervisor (Bs) telling me they had not received such document. This sort of thing went on for 6 months. They even at one point said they would have to start the process all over because they exceeded a self - imposed time limit on a form that was filed earlier. Un - freakin - believable. I then told them do what - ever you think is best. I am filing a complaint with the irs i have had enough. Https: / / www. Federalreserveconsumerhelp. Gov / complaint / formcomplaint. Cfm
They then said sir we should be able to deposit your funds by this time next week. They did not so i again followed up. This time i find out that they did send the funds by us mail instead of electron. Oh believe me my credit union was just as bewildered as i was. In the end i received the check and citibank debited 75. 00 from the account for services rendered. Yes indeed i will blog everywhere i can and yes the irs above will most definitely get some encouraging words from me about citibank. I do have a paper trail and remember i mailed most things registered.

Extreme disappointment 5 / 2 / 13 6:51pm
Resolved
The complaint has been investigated and resolved to the customer's satisfaction.
The complaint has been investigated and resolved to the customer's satisfaction.
Citibank
-
dispute
My ex-wife had a Home Depot Credit Card before we married. During our marriage, she added me as an authorized user. We legally separated in May 2010, at which time I returned the card to her. In our divorce agreement, we listed settlement items & that we would each assume our own debts, unless specified in the agreement. This debt was not specified, so my ex assumed responsibility.
In May 2012, I secured a Home Depot Credit Card in my name with no mention of any outstanding Home Depot debt.
Recently, I applied for a loan & was told I had a THD/CBNA from June 2010.
How can this be? Am I responsible for this debt, since I was only an authorized user & the account was only in my ex-wife's name?
Resolved
The complaint has been investigated and resolved to the customer's satisfaction.
Citibank
-
bad checks
I want to sue MBNA for allowing thieves to have checking accounts and generating billions on bad check fees. The laws need to change. I lost my business and my credit and am unable to obtain a home loan. You bounce a check, your account should be froze until it is paid and you are ineligible to open new accounts. This will clear up bad checks division at States Atty office etc. Thieves can use a money order. The real thieves are the banks. If you want the case, I have no money. It will be on percentages.

Message text: 10/26/08
Thanks for the letter, after further review this is what I have come up
with. I wanted to roll all my debt in one card but you cut my available
funds in half. Here is the piece of crap that put me in this situation.
Here are all the bounced checks on my account. And here are the bounced
checks paid to me, all from your bank!(Adam Todd Nevius)I want him
prosecuted. He has poisoned my life and his thieving days are going to
stop with me. 9 Bounced checks to Bank of the West. Loan #[protected]
MBNA-Check # 728, 801, 811, 1151, 1265, 1368, 1387, 1400 the boat was
repossessed. Her are the checks to me #1019, 1047, 1090 I had over an 800
credit score and zero debt. I lost my business and was forced to go back
into my trade. I have not Foreclosed or filed Bankruptcy yet.
He is wanted in the State of Florida, Daytona Beach for four Current
Criminal Judgments and Warrants for his arrest. He is also wanted in
other States. He has had his driver's license suspended; See Rip-off
report.com for more info.
His phone number is [protected] and [protected]
Last Known Address: : 6372 Blackjack Road
Flowery Branch, GA 30542

Ga. Plate # BIN-2216

nevius, adam. 07W-20308-03. state vs nevius. regular warrants.
nevius, adam. 08H-01303. state vs nevius. regular warrants.
nevius, adam todd. 08-B-03268-3. state vs nevius. .
Wanted On Warrant Failure To Appear Rearrest Tippecanoe County Warrant # 23023

DOB:  08/09/1974
Gender:  Male
Race:  White/Non Hispanic
Height:  6' 3"
Weight:  230 lbs
Alias Name – Two Drivers Licenses Ga. -- Adam Nezis
I have contacted and updated this information since it began: Nothing is done and he still continues to victimize others.

Atlanta Journal
Daytona Beach - States Atty. Worthless Checks
Atlanta Georgia States Atty.
DMV Ga.
DMV FL.
DOT Ga.
DOT FL.
Ga. Child Services
Churches in Atlanta Ga
Ins. Companies in Ga
Ga. Police in the surrounding area
Tom Corbett, Governor
Barry J. Schoch, P.E., Secretary, Department of Transportation

One thief attracts another
All Hog, LLC is located at 727 North St # SEAGRAVE Daytona Beach, FL 32114. The officers include Adam Nevius, Cole V Nevius. All Hog, LLC was incorporated on Wednesday, February 20, 2008 in the State of FL and is currently not active. David
A Lipton represents All Hog, LLC as their registered agent.

Source: Public Record data - Department of State - Division of Corporations.

Steve, thanks for the information. I do have a check for $2400 he gave me nearly a month ago which I have tried to cash several times with no avail. He lives with his wife and daughter in Flowery Branch and his father lives in a house right across the street from their neighborhood(Sterling on the Lake). I don't know his exact box number but I believe it is 7754 or 7756 Soaring Eagle Dr. Flowery Branch Ga. 30542. His wife drives a Green Yukon Denali and it always sits in the driveway. He drives a Ford F-350 Ga Plate # BIN-2216 with Turfmaster logos all over it which he parks at his dads house most of the time. I will attach a photo of his and his fathers location. I have not mentioned any of this to Adam nor does he know that I found out about his record. I last spoke to him yesterday trying to collect but it was just another empty promise. I think he would skip town if he knew anything was up; I know several police officers and I have informed them about the situation.

-[protected]

Feb 09, 2012 10:48 AM 00:22:00

[protected]@hallcounty.org [protected]@hallcounty.org

http://www.hallcounty.org/sheriff/sheriff_criminvestigate.asp

Complaint Submitted
Thank you for contacting the FTC. Your complaint has been entered into Consumer Sentinel, a secure online database available to thousands of civil and criminal law enforcement agencies worldwide. Your reference number is:[protected]
We are here to help
16 years' experience in successful complaint resolution
Each complaint is handled individually by highly qualified experts
Honest and unbiased reviews
Last but not least, all our services are absolutely free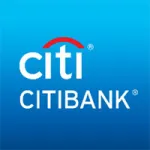 Citibank contacts