This review was chosen algorithmically as the most valued customer feedback.
I come inside this store twice a day its a lady named fran who is always disrespectful rude and I have complained on her to corporate office as well as other customers when you call they already know who you are talking about. And nothing is being done because she's still there with a horrible atittude. Her sister is also there with her working with her I...
Read full review
This review was chosen algorithmically as the most valued customer feedback.
When Circle K bought out all the Super Pantry locations in Illinois, they promised that everything would remain the same. Yeah right. First they took away our free sodas and coffees while on duty, they took away the extra wages when working overnights, they took away the bullet proof glass, and took away the cash back feature. They also treat their...
Read full review
This review was chosen algorithmically as the most valued customer feedback.
I was threatened and intimidated by an employee named Diane at the circle k on first and ft.Lowell. she then began to yell scream and curse at me in front of others customers including children. I only asked to buy a soda to break a $100 and she refused me service and began yelling and screaming in my face. She refused to give me her name so I could file a...
Read full review
Circle K
-
bad employee
I was taking care of a close friend who was on medications. Because she was acting strange I decided to go with her to the store. Once inside she walked over to the soda fountain and filled a cup. While doing this she said it looked strange. She then drank some and said it also tasted different than usual. I figured it must be the medication she was on. At the counter she decided to ask for cigs. I told her she had a carton of cigs back at her house. Plus i told her that she left her wallet and ID back home as well. I then told the attendant "Christian" that my friend was on some medication and did not need any cigs right now, and that she didn't have any ID anyways. I asked if he could just charge us for the 32 oz.. Polar Pop so we could leave. Christian then looks at his fellow attendant "Mary". She nods and he then goes to retrieve the pack of cigs. I ask him are you really going to sell her cigs without an ID? I then tell him that if he does I am going to make a formal complaint. He says my friend looks old enough and he can still sell to her anyways. At that point I asked for the other attendants name she replied "Mary". I told them that I was shocked that they disregarded my requests and would be making a complaint. I then left the store and waited outside for my friend to finish so we could leave together. Outside i sat and waited for her. After about 15-20 mins. I noticed her still standing out front. Walking up to her I noticed she had 4 or 5 receipts in her hand. Christian and Mary had charged her for 4 sodas and 4 packs of different cigs. She was complaining to them that they we not "real" cigs and asking for the owners name and number so she could call and complain. Clearly she was not acting rational. Upset I walked back in the store and said to Christian are we done? Are we done selling her cigs? He replied...Ya. Mary then informed me that my friend kept buying cigs crying and complaining about them and then throwing the packs in the trash. After digging through the inside trash-can for two packs and the outside one for two more packs we left for the night. I am shocked that people would take advantage of someone that they knew and was clearing told was on medications.
Circle K
-
hygiene of manager
I've been with the company for 8 years. My current manager is disgusting af. I have always had female managers and ever since the new male manager has worked at my store, he stinks. It's like he never showers and his work shirt stinks like he doesn't do his freaking laundry. And to top it off he's pissing me off because he is asking my other co-worker why we need the upcoming Sunday off. I'm like well, it was scheduled a month in advance so he shouldn't have anything to complain about. So on top of no hygiene practice at all, he mistreats his employees.
This review was chosen algorithmically as the most valued customer feedback.
I just spent forever posting a complaint to Circle K's facebook page (because there is NO place to give store feedback) and since I'm not sure if the post even went through (I can't see it anywhere) I'm reposting it here because I'm unusually angry and disgusted: I've been searching for a page or form or telephone number I can call to bring attention to...
Read full review
This review was chosen algorithmically as the most valued customer feedback.
I currently work for Circle K. It has been a little under a year since I started, but I am desperately trying to find work elsewhere. When I was hired, I was told it would be full time, 40 hours... I only get 40 hours if I work past my shift. I didn't get a 90 day raise, and only when I was promoted to asistant manager (I know this is spelled wrong, but it...
Read full review
This review was chosen algorithmically as the most valued customer feedback.
We needed help pumping our gas. It was our first time at that gas station and it was different then all the ones we've been to. We were not able to figure it out on our own so we canceled the payment and tried paying inside. Instead of getting help we got a much older lady yelling at my boyfriend and I and was completely rude. Instead of showing us how to...
Read full review
Circle K
-
second wind services
I represent Go Green Electric Inc. We were subcontracted by Luis Oropesa with Second Wind Services to remodel coffee bars and lighting. Luis has not paid us half of what is owed to us and claiming false information about missing materials. A representative from Circle K came out and checked our warehouse. We are going to begin to take legal action against Mr. Oropesa and the Circle K stores. I would like to speak with someone about this matter as it is costly and extremely time ineffective to get wrapped up in a court case. It is a shame that Circle K has a General Contractor that is hiring subcontractors and not paying them what is due. Go Green Electric Inc. is a smaller company and this has us on the edge of shutting the doors. I would like to speak with someone as soon as possible about this. Thank you for your time and attention to this matter. After many months, no response has been issued from Circle K or Second Wind Service. It is a tragedy that Circle K is allowing their contractors to cheat their subcontractors and his actions are unprofessional.
This review was chosen algorithmically as the most valued customer feedback.
This was the worst company I've ever worked for, I was fired after I was robbed, assaulted, and because I defended myself, I am pregnant and was made to come in while I was sick even though I should've been in the hospital, I worked 3rd shift alone as soon as they started me because they had no one else to work it. The boss gossip constantly about...
Read full review
Circle K
-
discrimination for being pregnant
Iv been working for circl K since may 19 or 20 th of 2014 it been 11 mounth about to be a year since iv been with the company on Jan of 2015 i found out i was preganat and in a very delicat stage so i told my maneger about my pregnacy and i had to call out one day due to me almost losing my baby he threaten to fire me so i told him id take him to court since iv been pregnant he told me that i had to do my job 100 prcent but i was told i couldnt do certain things and lile lifting heavy object especially with a bleafing cyst that with the wrong lift i vould bleed internally so i told him about it he told me if i can not do 100 then i couldnt work thier at all so i had to choose so iv been doing my best to keep my job he told me im not aloud to call out if i do he will remove me from the schedual so yesterday April 13 of 2015 i called out late but i called out due to me falling down in the bathroom let me remind you im am 5 mounth prgnant now so i told him the truth i fell down while i was getting ready to go to work he said that if i call out i will be removed from the schedual so i call out today and told him i was not feeling good and in alot of pain today so he told me i will be removed from the schedual for the week this has been going on for a few mounth s ince he found out of my pregnacy. Today is April 14 of 2015
This review was chosen algorithmically as the most valued customer feedback.
I called circle k's payroll department at the end of december, the beginning of january to tell them I had moved and needed to change my address in order to get my w2. The lady told me that they were all paperless now and that I needed to register online to get my w2 when they came out. So here it is, february 2nd, and I go to "download my w2" and it want...
Read full review
This review was chosen algorithmically as the most valued customer feedback.
I am a 32 year old woman, with piercings and tattoos. I walk into circle k on rt 45 at 9 am on feb 6th 2015 to buy a pack of cigarettes. The cashier was nice at first and greeted me right of the start. I provided my state issued by the state of police foid card. It has the exact same information as an id or drivers license, yet the cashier wouldnt except...
Read full review
Circle K
-
employer
I went to Circle K on Fourth street after picking my cousin up from his late class around 4;30 on February 4th. 2015. We went in and got 4 drinks. I do not appreciate the way one of the employees completely ignored me and my cousin. It was rather rude and uncalled for. I think Circle K should reconsider hiring better staff who don't treat employees with disrespect. If they are rude to me and my cousin for no reason, how many other customers would they be rude to? I will not be visiting this particular Circle K ever again.
Circle K
-
assistant manager
Walked in the store after getting gas, as soon as I get up to the counter the assistant manager came out yelling and cursing out at employee very unprofessional. I feel very bad for the employee. Very rude I will never be going back there, seems like the last few months that store has been poorly managed. Store #2061 they just hire anyone now a days.
Circle K
-
verbal harassment
My son went into store to pay for gas / cigs. And the cashier gave him $1. 00 too much in change, right when he noticed, and was handing it back, she snatched the money right out of his hand. Okay, he lets that slide, figuring we all have bad days. In a few minutes, as he was pumping his gas, she came out to the pumps and gets up in his face and is yelling & cursing at him. He asks her to stop & step back (5 times) as his 3yr old son is right there in the car, crying because the "meanlady"scared him. She was being very rude & derrogatory over somrthing that was her mistake and was over and done. Wtf?Also, this is a co - located circle k with subway, where his girlfriend works and we are worried that there may be retaliation on her. Dont know whats up with that employee but maybe some kind of personal problem with leslie (Sons girlfriend) ?Time frame - 9am 01 / 17 / 2015 lincoln hill road monroe, la 71203
Circle K
-
disrespectful/rude employee
I want to start by saying I avoid this circle k as much as a can and is referred to by my friends and I as the "hood Circle K." Due to our numerous bad experiences there. Unfortunately, on January 15th around 3:20pm I entered the store to get 2 polar pops. The woman in front of me at the drink machine gets her cup and presses to get ice, on both sides, -sounds like there is ice coming. (Also there is FRESH ice in the drain that clearly came from the machine, directly under the ice dispenser) I got a cup and tried the other side along with the other woman that was in front of me. All the while there is a circle k employee right behind us restocking the creamers and sugars and things, after a few tries I turn to the employee and asked "is this out of ice?" She turns to me -with the [censor]iest face I've ever seen and says "OBVIOUSLY!" I have never been so mad, I cannot let this go. I dropped my cup and walked right out. This woman needs to be FIRED, and hopefully the crap knocked out of her. So rude and disrespectful. IF THE ICE IS OBVIOUSLY OUT, YOU OBVIOUSLY SHOULD PUT CUPS OVER THE ICE DISPENSERS, OR IDK MAYBE POST A SIGN?!? She's lucky I've found Jesus.
This review was chosen algorithmically as the most valued customer feedback.
I have been working for Circle K for almost a year. I have done everything I can not to quit on them because everyone else was quiting for being mistreated. I have been yelled at and cursed out in front of customers, which is very unacceptable. Nov 6 2014 I was involved in a really bad car accident and was asked by doctors not to go to work but I did. Nov 9...
Read full review
This review was chosen algorithmically as the most valued customer feedback.
Iginated from a store In Ahwatukee, phoenix. I worked there for two years. I decided to v mive up north to save money. I transferred to the Circle k on 47th and Olive. The first day there one of the regular employees was already sensitive to something i said which was not meant to hurt her feelings. Ever since that day the manager literally on my case all...
Read full review
This review was chosen algorithmically as the most valued customer feedback.
I walked in around 9:45 PM 1/7/2015 and there was and item on the shelf there was prices on both sides of the item for 1.19 yet when the lady rang up the item it came up 2.99. I informed her about the advertised prices and she insisted that the prices where for other items yet their was no advertised price for the item I was purchasing, and their where...
Read full review
We are here to help
16 years' experience in successful complaint resolution
Each complaint is handled individually by highly qualified experts
Honest and unbiased reviews
Last but not least, all our services are absolutely free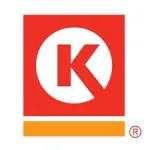 Circle K contacts