Chrysler Capital complaints
195
Chrysler Capital
-
chrysler auto loan
Chrysler Captial is seriously the worse company to go through for a car loan! I called and asked if I could extend my loan by one or two years to get lower payments. Remind you, I have never been late on any payments and always paid in full. They told me no they can't do that because once you sign the contract they will not rewrite the contact under any circumstance. I proceed to ask them what my options were to help me lower my payments and they told me nothing that I would have to go refinance with another company which would mean that I would lose my 0% interest for the life of the loan. They don't value their customers. They don't want to work with their customers. They don't want to satisfy their customers at all. They turn you away with stupid sad ### excuses for reasons you can't lower your already outrageous car payment. Oh but their 0% interest is oh so great for their customers, ###! They suck and I wouldn't recommend them to anyone! I repeat I do not recommend them to anyone, you have been forewarned!
Chrysler Capital
-
I will never use chrysler financial ever again
Paid off my truck with an insurance claim. I only owed $1200 and the over payment was in the amount of $5800... They cashed the check 11/10/10 and I was to have the over payment and title back in 21 days... Its now 12/30/10 and Chrysler still has my $5800 and are unable to tell me when they will send it to me. I have been told 4 times someone will return my numerous phone calls. I have been told the check is in the mail 3 times and now they simply say they don't know when I will get my $5800 back. I have brought 3 vehicles from Chrysler over the years and I will NEVER USE THEM AGAIN! Companies like this need to go away and our government needs to let them SINK!
Chrysler Capital
-
we will never again give them our money
Due to my craniotomy and also my husband's loss of work due to the economy, we have run behind on our payments but always manage to pay our loan. Every time we talk to the company they ask stupid questions and insist we are making excuses for not paying. The last person I spoke with Carley Williams, was so rude to me it made me cry. It might be the fact that I'm on anti-seizure medicine which affects my emotions or it might be the fact that the employees at Chrysler Financial are instructed to be insensative, rude people. Anyhow, after our loan is satisfied we will NEVER again buy a Chrysler or a Dodge. We will never again give them our money! The supervisor, Frank, was also very very rude. Shame Shame Shame. Humanity is gone!
Chrysler Capital
-
don't lease a chrysler
I leased a Chrysler 300C and made all my payments on time for 39 months. When the end of lease was close, I received a call from Chrysler Financial asking if I would be leasing another vehicle, buying this vehicle or turning in the leased car. I explained that we would be turning in the lease so I needed to know what I had to do. I also asked at that time what the mileage limit was since I was sure I was under the milegae limit. When I was supplied with that information and the inspection companies number I then asked if there what I would need to do to complete the turn-in process and were there any additional fees. I was told I would have to pay any damage fees but that was it.

I called the inspection company and set a date for them to come to my house and inspect the car. The car had slight damage to the back bumper and was told there would be a fee of $290 for this damage. Outside of that the car was in excellent condition, as I also had replaced 4 tires only 9 months earlier. The technician said all we had to do was turn the car back into the dealership and we would be billed for the damages.

Now the fun started... I called the Old Saybrook CT dealership a few days later (an week before the car was to be turned in). When I told the receptionist what I needed to do, she advised me I needed to talk to the leasing manager but he was not available until the next day. I called at 9:00 am the next day (Saturday) and was put through to the leasing manager who asked if I would be leasing another car. When I said no he became rather rude, saying he was too busy with other customers to handle a lease turn-in. My husband then got the phone and told him we would be dropping the car off as we were told that was all we needed to do. When we got to the dealership there was not a car in sight, nor a customer on the lot or in the showroom. A gentlemen met us at the door and once we related why we were there went off to an office and came back saying he would help us but that he never handled a lease turn-in before. After taking down the mileage we asked if there was anything else he needed and he said no but I asked about the plates on the car -- would they turn those in since in CT we are charged property tax based on your registration and term of use of the vehicle. Another man came out of the office and said we should turn in our own plates - not to trust that it would done by the dealership. I assumed they would take the plates off the car, but instead they handed my husband a screwdriver. My husband went out and took the plates off and we left. The following Tuesday I went to the DMV and turned in the plates.

Two weeks later I received a letter from Chrysler Financial that I had not turned the car in and would be subject to an additional payment. I immediately called them and told the woman I spoke with that the car had been turned in a week before the requuired date and I had already turned in the plates. I even related the above story to her. She called the dealership while I was on the phone and was told that "they forgot to call" sincde they were keeping the car.

Two weeks after that I received a bill for $740 plus tax from Chrysler Financial. When I called to inquire what this was about I was told that I had to pay a turn in fee (since I did not lease another car) as well as the damage fee. I explained to this woman that I would pay the damage fee but that was all, especially since I had paid them over $27, 000 in lease payments plus a down payment plus gave them a car under the mileage and in excellent condition, nothing to say about the way I had been treated. She offered me $50 off the turn in fee and I told her I would give her $150 but that was it-- no one told me about the turn in fee when I asked and also in the letter they sent about lease turn-in fees on there was never anything about a turn -in fee. She then offered me a $100 off but I felt the dealership should pay it since they were keeping the car. I mean come on, It's not like they won't recoup $450.

I did pay the damage fees (over the phone) and told her to make sure she had notes on all the proceedings that occurred up to this point.

A few weeks after that the "threatening" calls started. I was called at home and left messages that if I did not call back I would be turned over to a collection agency. Then they started calling me at work (which is illegal) but I answered the call (not knowing it was them) and spoke to a rep that listened but said I had to pay the fee. I again reiterated my story and asked that he mark down our conversation -- I again offered to pay $150 which was turned down.

Now today I received a call at work (that went to voicemail) and I called back hoping they would work this out. Instead a man named RJ (funny how they never give you their last names) proceeded to tell me I owed this money or a collection agency would be calling me next. I asked what notes he had on my account and surprise -- there were none. I proceeded to relate the story once again but to no avail. He basically said pay or my credit rating would be in the toilet. I again offered $150 - he said no. He was so utterly rude telling me I was irrational and that maybe he was better off talking to my husband (the nerve!) that I finally ended the call telling him I wasn't paying a dime.

We have leased cars over the last 20 years with Acura, Ford and Mitsubishi and NEVER were we treated this way or told we had to pay a turn in fee.

Maybe this is why Chrylser is having problems...
Chrysler Capital
-
they may sue you
Bought 4 Chryslers since 2001. May the payments timely. Refused to re-finance at van at lease end. Latter would re-finance but demanded $2000 down on very short notice. Could pay $1000 right away. Would not allow a week to pay the other $1000. Forced me to turn in the van. NOW they are SUING me for $8000 for mileage. NEVER SAW IT COMING! DO NOT lease a Chrysler- they sue good customers!
The complaint has been investigated and resolved to the customer's satisfaction.
Chrysler Capital
-
horrible practices
Well, lucky for me I do not have the extreme displeasure of having a loan with thei company. The problem lies int he fact that I have a distant relative that does. These hard core collection people will stop at nothing with their harassing any known friends/relatives of the person that has the loan. How stupid are these folks, do they think they are doing justice by calling me to locate my family. Its not like I am a co-signer, absoluty not. These jerks have called my direct kin that is in no way related or even knows the perons in default on the loan. Last night they sent the Repo Man to my neigborhood @ 9pm to look for the car. The guy had the nerve to talk to my neighbor and give him a business card and pry as to the make of the vehicle. Can't say on my worst day that I would ever get a loan with these folks. How about they stick to finding the person that actually owes them money, not innocent family members that have no clue about their distant kins finances. Hello, Better Business Bureau, I am sure you keep busy with these crooked folks...
Resolved
The complaint has been investigated and resolved to the customer's satisfaction.
The complaint has been investigated and resolved to the customer's satisfaction.
Chrysler Capital
-
customer service
I recently turned in my Jeep which came off of lease. Upon return of the vehicle, the dealer notified me that I would receive a bill in the mail from Chrysler Financial for the disposition fee. Six days after I turned in my vehicle I received a very rude call from Chrysler Financial demanding that I pay the $425 turn in fee over the phone by giving them my credit card information. So let me get this straight, for the past 3 years I've paid every single bill on time and given them over 15K to drive the Jeep. And before that I had another Jeep...so for 6 years, I've been a loyal, paying customer. And now, they call and harass me, instead of sending a bill? I can't believe this company gets away with this sort of behavior. I spoke with a supervisor and he kept repeating "this is our policy mam, to collect money owed -- we don't have to send you a bill. You should have paid the turn in fee when you turned in your vehicle (that would have been nice, if someone would have mentioned this)." Never, ever lease a car from Jeep or Chrysler...they should be ashamed.
Resolved
The complaint has been investigated and resolved to the customer's satisfaction.
The complaint has been investigated and resolved to the customer's satisfaction.
Chrysler Capital
-
rude customer service and unfair practices
My husband and I purchased a van from chrysler several years ago. We had only about 10 payments left when our troubles with them really began. I had developed serious medical issues and became disabled due to auto immune diseases and other issues that almost caused my death and had me hospitalized over 60 times in 2 years and confined to a nursing home. My husband also lost his job and had to take a lesser paying job to raise my 5 young children. We made our payments and then ran into trouble. We caught most of them up but then started making partial and full payments. We knew this wasn't the agreed upon amount but figured some was better than not paying anything. They were nasty and rude to us when we tried to submit payments and refused them on line or phone so we mailed them in. Then due to my health problems my husband and I separated and i was given the van in the separation papers. I unfortunately had to file for bankruptcy. I had made chrysler aware of this but they unfortunately dropped the ball and told me that they had no record of my informing them, of course not. After the phone calls that started at 7 am every morning and ended after 11 they made my health and stress even worse. My husband was supposed to make the payments under the agreement which i too made them aware of. Then one day in front of all my young children and the whole neighborhood they had hired a repo company to come and get my only means of transportation for a very ill woman and 3 ill children leaving us without transportation. When i attempted to call them and tell them what the attorney told me would suffice, such as name, address, phone number etc. they told me this wasnt good enough. They even waited until friday at 5oo pm to repo the van and when I tried to give them the attorney info they told me that this wouldn't work and that i would have to take that up with them Tuesday because it was a holiday weekend and they took the vehicle. If that wasn't bad enough, sure enough, Monday am the calls started again, with us having no vehicle and my husband, the technical owner of the vehicle not even living here. I feel that they did not do what they should have and record the info that i gave numerous agents and supervisors resulting in this unfortunate situation. When i asked them for a customer service complaint phone number they told me that there wasn't such a number and that I had no recourse in the matter. I feel that there needs to be some way of handling situations like this in a more friendly and non agressive manner. They treated me horribly and I felt that I was unfairly victimized over and over and they told me that their contracts superceded any court document relating to divorce and bankruptcy. I know that a contract is a contract but even mortgage companies give their clients more understanding and time. I feel that they could have given me the weekend to get the info to them that they needed and not moved so quickly and that since I was the new possessor of the vehicle that they should have told me what the situation would be and gave me the chance to deal with the situation. I feel that they are unfriendly, unproffessional, rude, unsympathetic and uncaring. This wasn't a run of the mill situation of someone who just didn't care enough to pay the bill. I know all people say that, but i am a severly ill woman of which they had documented evidence with 3 ill children that really needed a helping hand not to be slapped in the face even more. especially in the neighborhood and front of the children. I know that they don't notify you so that you can't move the car, but i would have preferred to deliver that car or met them at another location than in front of the kids, neighbors and friends. They deliberately waited until i could not get ahold of my attorney or anyone else that could substantiate what i said, at least that is the way that i feel.
Resolved
The complaint has been investigated and resolved to the customer's satisfaction.
Chrysler Capital
-
garnished for a closed account
I purchased a Jeep Grand Cherokee many years ago. My wife and I had full coverage including death insurance. My wife died in 2007, and the insurance kicked in. Then, in 2009, Chrysler Financial garnished my bank account. I called and they took the garnishment off. Now, yesterday, they put another garnishment on my bank account. I called again and they said that the account has been paid off by my late wife's ins. Why are they trying to get double payments. I think I will have my attorney contact them. The account was closed out in 2003. I just don't understand what they are doing! They got bail-out money, why are they trying to steal more?!
The complaint has been investigated and resolved to the customer's satisfaction.
Chrysler Capital
-
chrysler financial
February 15, 2011
To: people concerned about vehicle financing
From: michael – a chrysler financial customer
Subject: chrysler financial destroyed my credit
a month after my last on-time payment

I love my 2004 dodge 2500 truck. however, the month (my 72nd payment) after I made out my last check on my truck note chrysler financial destroyed my credit history.in fact, my credit report will show a good payment history with only 6 late thirty day payments. however, being a good paying customer did little to protect my credit history from chrysler financial after paying off my truck note. chrysler financial customer service representatives simply said "too bad" and "we can charge off your credit report anytime when you are late - even 1 day". these responses to my inquiries were justified because I made my pay-off amount (which included some unusual and unexpected fees) near 30 days after my last payment due date, they said. however, I was current on my payments up to november, 2010, according to chrysler financial and my credit report.

In addition, I found customer service had received my last payment well before the posting date because customer service told me "we did receive your final payoff amount on december 15th 2010, however, the funds must first be transferred from one of our subsidiary accounts". therefore, "your payment will post after we transfer those funds internally within our company". the end result for me was chrysler financial posted a "charge off" on my credit report for january, 2011 showing the last payment outstanding. the customer service department said "we can hold your payoff funds in separate account and continue to 'charge off' your credit report in subsequent months." this is a fraudulent posting to a credit report in violation of law particularly when the evidence shows final payoff received and posted in december, 2010.

Chrysler financial customer service always indicated "the truck title has been mailed." however, I have yet received my legal claim to vehicle ownership, as of february 15, 2011, over 2 months after having the last payment deducted from my checking account.

I have a few questions:

1) why would any finance company intentionally destroy an individual credit history without cause or reason?
2) how would any finance company be best served by attacking an individual credit history a month after a good
payment history and final payment?
3) why does chrysler financial have an "f" rating with the better business bureau in texas (roanoke, tx)?
4) why does the company hold my vehicle title "over my head?"
5) chrysler financial was bailed out by us government through tarp. welcome to government financing?
Please contact me if you have any questions, comments or if desire attaching evidence (credit report and payment history. my e-mail is: [email protected]
Resolved
The complaint has been investigated and resolved to the customer's satisfaction.
The complaint has been investigated and resolved to the customer's satisfaction.
This review was chosen algorithmically as the most valued customer feedback.
Chrysler Financial repossessed my vehicle over a month and a half worth of missing payments and even cashed my check after it was repossessed! I emailed them before it was repossessed to let them know there was a payment coming and I was going to make up the rest of what I owe ($750) on the next billing cycle. I also informed them that my home is listed for...
Read full review of Chrysler Capital
The complaint has been investigated and resolved to the customer's satisfaction.
Chrysler Capital
-
customers
My complaint is against every single one of the "contract abiding victims" of Chrysler Financial that feel a need to blither on and on about how unfair CF treats them. If you receive collection calls from CF it is not because your account is current. Instead, it is because you chose for one reason or another, regardless of the severity of your situation, not to pay on or before your due date. Did you not receive a copy of your contract? Or better yet! Please tell me that your hand was forced, someone held a gun to your temple, and that in your financial ignorance (couple with greed and lack of self worth) you signed a contract under duress. Please feel free to complain once you have brought your grossly delinquent accounts current and are receiving actual harassment calls about sexually explicit and vile acts we suggest you perform on your mother.
Resolved
The complaint has been investigated and resolved to the customer's satisfaction.
The complaint has been investigated and resolved to the customer's satisfaction.
Chrysler Capital
-
unethical practices
I am outraged at the handling of my car loan with Chrysler. Now the dealership is out of business and those idiots you call, first of all can't speak English so surely can't help. I am frustrated, furious and need someone to tell me who to contact about this transaction. I purchased my car May 2005. The loan would have terminated May 2010. I had to have surgery 3 times and was off work for a period of 9 months. Resource Life Insurance (who by the way has a class action suit currently against them) was to make the payments at that time. It was pure hell working with Resource Life Insurance but Chrysler was even worse. They have no compassion. You practically have to beg for help. They harrass you every day, even though you have explained the situation to them over and over. Resource finally started paying, but paid late every month. Sometimes 2 months late. Well, my last payment is supposed to be Novemeber 18, 2010. I called to find out the final amount, which I thought would be maybe 10 -20 dollars more. I was informed by some man I could hardly understand, that I would have to pay $4, 378.00 in order to get my title. He said it was be3cause of the late payments. I was furious! I went off! This is absolutely ridiculous! Luckily I kept all of my paperwork, even my original loan documents and first satements. My loan document stated they were financing $33, 000 and the first statement showed $35, 000+. That is $2, 000 discrepancy already. Also, the loan document did not reflect my company discount I was supposed to get through my job which would have been at least another $2, 000. They are a complete ripoff and I will never do business with them again. If anyone has any information they can forward please do so. I am currently seeking legal assistance for this matter. Of course, that will be more money I really don't have. I'm surprised Chrysler is still in existance!
Resolved
The complaint has been investigated and resolved to the customer's satisfaction.
Chrysler Capital
-
worst service ever
I have financed several vehicles with Chrysler Financial over the last ten years. All are paid except the final one and it has two years remaining. I have made every attempt to stay current on the loan even though I lost my job a couple of years ago. I have to my knowledge kept current except for one occaision now that I am employed again. They have been horrible every time I deal with them. I just hope I can somehow manage to get my last loan paid off. Why the government continues to help the companies rather than the consumers mystifies me. Chrysler should have been allowed to close in my opinion. They have cried "wolf" too many times. I will never buy another product from them.
The complaint has been investigated and resolved to the customer's satisfaction.
Chrysler Capital
-
car lease
Ok where to start.. A few years ago I got divorced and had a car lease through chrysler financial.. They sent me a few statements here and there but not every month. As I moved out of my now ex wifes house I contacted them to tell them my new address along with filling out a change of address card at my local post office.. About a year goes by and I supposedly missed a payment in between my divorce and things going on.. They never called me about the missing payment so I kept on paying every month like I was doing.. A few months down the line I wake up to my car being repoed.. I contact chrysler financial as soon as they opened and said my car was just taken.. They said we sent you a letter 30 days ago and you never responded.. I said I never recieved the letter or else I would have... Turns out they went to my ex wifes house the old address which I told them about when I moved.. The certified letter was returned due to me not living there... They then said from missing one payment I was being charged 2, 600 dollars to get the car back.. I needed a car so my parents bailed me out and paid it... Then come to find out that they never reported the repo on my credit report and on it says my car is closed and paid.. Like I never had a car.. I recently bought a new car and my chrysler is just sitting here.. I actually dont know where my payments are going now because I never get statements... Then just last week I call the woman supposedly in charge of my car.. She tells me at first to pay 13.000 to keep my car... Then pauses and says make that 11.000.. She then says im going on maternity leave in a few weeks so the person taking over for her might follow the rules and come take the car.. I told her come take it now.. This is the very last time im ever dealing with them and was wondering if I have a lawsuit against them... Where I got my new car from they said if they closed my account and is not keeping it up to date where are my payments going to?
Resolved
The complaint has been investigated and resolved to the customer's satisfaction.
The complaint has been investigated and resolved to the customer's satisfaction.
Chrysler Capital
-
bad customer service
I have had an acct. with Chrysler Financial for 5 1/2 years. My story may sound like a soap opera, but we have had a string of bad luck. Our home was destroyed by IKE with no insurance have been living in a FEMA trailer for 2 years while fixing up our home with our life savings and any money we can find. My husband was laid off 1 year ago due to his plant closing down and I found out 2 months ago that I have Breast cancer, try getting them to understand that. Everytime they call about a payment they are so rude and you are supposed to pay on time BLAH BLAH BLAH! like I don't know that. I would love to pay all my bills on time, but I can only do so much. I offer to pay them a 1/2 of my payment every two weeks instead of the whole thing every month and they told me they can't do that, so they refused my payment and told me they would repo my car for being 41 days past due. The car that takes me to Houston every week for Chemo treatments are they stupid are what! And the whole thing is I only owe 7 more payments thats what stinks. I would think they would want their money and not my 6 year old car with 80, 000 miles on it. They are crooks! no wonder they are in trouble! Rude Rude People need to learn some customer service skills like FORD MOTOR CREDIT! Good People There!
Resolved
The complaint has been investigated and resolved to the customer's satisfaction.
The complaint has been investigated and resolved to the customer's satisfaction.
Chrysler Capital
-
poor collection practices
I am writing this so that anyone considering getting a car using chrysler financial knows what kind of company they will deal with.
My mother in law was killed in a car accident on August 3rd, it was not her fault and was a freak accident where really no one was at fault but she was rear ended by a semi truck. Apparently her car payment of $187.80 was due on Aug. 17th so obviously it was not made and that is where the problems started. On Aug 19th the phone at my mother in laws house started ringing so my brother in law answered( we were all there getting the necessary business stuff taken care of) I cannnot say the exact conversation because I only heard one end of the conversation. However he said that his mother was deceased and that everything involving the estate was going through the attorney. Something else was said on the other end and my brother in law said "thank you" and hung up. OK so no big deal however less than an hour later the phone rang again and it was again chrysler financial and again same story. About an hour later the phone rang again and I answered this time. Again Chrysler financial calling about a "personal business matter" for my deceased mother in law. I again explained and I also said that they have already been told this twice today and I was told the calls are on an automatic dialer and they will put in the notes but we will continue to receive calls until this matter is taken care of. It is now barely past noon and we have already gotten 3 calls not once have they been talked to rudely or disrespectfully, but at this point I felt that the attorney for the estate should be notified which he was. He said if there were any more calls to let him know and he will contact them. At 2:37 that afternoon Chrysler financial called again(4th time) and got the same explanation. The attorney was called and given the number and he said he would contact them. At 5:06 another call(5) by now the attorney had left for the day. 6:12 another call(6) again I answered this one and I swear it sounded like the same person I had already talked to again "personal matter" please call such and such number. I said that the attorney for the estate had already contacted them. Then the gentleman on the other end asked if there was any way I could get onto my mother in laws account on the internet and schedule a payment(I thought this is supposed to be a personal business matter that they could only discuss with mother in law) and I said I would see what I could do. Now I know why they are calling and it is an issue for the attorney for the estate so I was going to wait until the next morning after talking to him. Next morning at 8:03 call number(7) same personal business matter. At 9 we went to the attorneys office and told him what was going on and he contacted chrysler financial with myself and my wife there. I know while he was talking he said he was going to fax it to them and faxed something. He then said all further issues regarding this matter should be brought to him. So we left did a few things and went back to mother in laws gone for maybe 4 hours checked called ID 2 more calls from C.F. and one message total of (9) calls so far in just over a day and a half. Contacted attorney again. No more calls that day. Next morning we had to go home while brother in law and his wife stayed a bit longer. That night my brother in law called C.F. had called 4 times that day(13) in 3 days. They left to go back home but we had left all utilities on until everything was taken care of and that included telephone.
2 weeks later we all came back, this was Sept 4th and on the caller ID there were numerous calls from C.F. there were 36 calls in a two week period that we were not there and then counting when we were we are up to (49) calls. Since it was labor day weekend I could not let the attorney know until Tuesday so we decided to stay the whole week by the way 3 more calls now up to (52). On the final call The guy I talked to, I am positive it is the same guy I already talked to, told me I could make a payment on this account for $187.80 and the collection calls would stop. I counter offered with how about I just have this phone shut off and you deal with the attorney. Was told that if OUR number was on the account they would call us until this account was brought up to date. Tuesday Sept 7th i let the attorney know what was going on and was told they cant do that. I said maybe they cant but they are. We went ahead and had the phone shut off. It could not be shut off until Thurs the 9th, so we waited. 3 more calls(55). Thursday the phone was shut off and Thursday evening the neighbor that lives next door to my mother in laws house came over telling us that she had gotten a call for my mother in law regarding a personal business matter from C.F.

I know that C.F. is due their money but this is a very stressful time for my wifes family as it is and to call over 50 times in less than a month is a bit extreme. I do not understand how they can ignore even instructions from the attorney. They seem to be able to discuss "personal business matters" whenever they see fit and basically demand money from other family members.

I dont know what will end up happening with this mess but after reading MANY complaints regarding very similar collection practices by C.F. I just think anyone considering a loan using them should seriously reconsider
Resolved
The complaint has been investigated and resolved to the customer's satisfaction.
The complaint has been investigated and resolved to the customer's satisfaction.
This review was chosen algorithmically as the most valued customer feedback.
On the evening of 08/15/2010 I called your 800 number (1-800-556-8172) to find out what my payoff balance was. The recording told me if paid by the 26th of the month my payoff would be $796.08. I sent this payment out by check and in the mail on 08/16/2010. I sent it to the address given to me by the recording which I noticed is not the same address I have...
Read full review of Chrysler Capital
The complaint has been investigated and resolved to the customer's satisfaction.
This review was chosen algorithmically as the most valued customer feedback.
Just had to tell you my leasing experience with Chrysler Financial. I turned my lease in on my 2008 Charger on 6/17/10. The guy I gave the keys to told me I can expect a bill for the turn in fee in around 3 weeks. No biggie. I got my only correspondence from Chrysler Financial on 7/26/10. It was a statement, not even a bill. The envelope was postmarked...
Read full review of Chrysler Capital
Chrysler Capital
-
paid off truck in april as of july 2010 still no title
Paid off a 2004 Dodge truck on 4/21/2010 have never received the title. Have been told by rude customer service first they still didn't have the title from the DMV, then it was mailed in June and if I didn't receive it I will have to call another number, give them a credit card and they will send a duplicate title for $25.00. Asked to speak to supervisor who then told me they would mail another title out on July 9, 2010 at no cost and I would receive it in 7 - 10 days. July 30, 2010 still no title and local DMV still shows a lien on the vehicle. Calling consumer protection agency next to make a complaint. DON'T FINANCE THUR CHRYSLER FINANCIAL EVER!
We are here to help
16 years' experience in successful complaint resolution
Each complaint is handled individually by highly qualified experts
Honest and unbiased reviews
Last but not least, all our services are absolutely free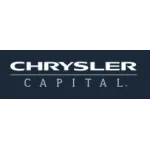 Chrysler Capital contacts