Chrysler Capital complaints
195
This review was chosen algorithmically as the most valued customer feedback.
I purchased the truck last year and went through chrysler capital. I told the dealership I needed my payment to be due on a certain date. Well when I get paperwork it was due on a date i could not pay. I requested they fix it and they did with a date change. Fast forward 1 year I now work for a College and get paid 1 time a month on the 30/31st of the...
Read full review
Chrysler Capital
-
ancira rv dodge and chrysler capital and 3rd party that pick up vehicle
I went to ancira with 5000 cash to give down payment on my first finance. Truck was released to me it was FJ Toyota they told me that I will receive my package by mail and to call Chrysler to set and account for payments which I did and paid for 9 months till in May of last year I try to give a payment they said I that have no account to call the dealership I did they told me to call back to Chrysler's so I did and was told that my account was close that I did not owed the bank any money and I ask is my truck paid off person said it seems to me yes. Well as a first time buyer I thought I was lucky and truck was already paid off . So after 2 months pass truck gets pick up I never receive my packages deal nor a letter I try to make the payment in May my account was close I was never inform so I go to ancira and try to get answers and they did not know who I was or where truck is after calling back to the chryler they gave me a number where truck was taking too 3rs party claims that they send me letters but mail was return back to them cause my address was not correct which is a lie for 9mths I send money gram deposit with the same address and phone number so I ask 3rd party how Can I get my truck back they wanted 1250 which I did send it to them but by then it was already another payment which I did not have and aka if they could help me and understand the lady said no. I did not pay my rent to pay them 1250 my landlord kicks me out no car no money stayed in the streets and lost my home for a vechile that was destroy me and my family. I would like to get answers of how a big dealership would let this happen. They got there truck back I would like my down payment and the 9 months of 500 which is 4500+1250 they collected 10, 750. Total of me and end up car less and homeless
This review was chosen algorithmically as the most valued customer feedback.
I lease a beautiful 2015 rt challenger, paid lease off early kept the car in top notch state and service. When the inspector came she state I needed new tires or chrysler would charge me 1k to replace them.. So I replaced those tires with new ones before turning into my local dealership. Dealer actually inspected and sent with the turn in that the tire...
Read full review
Chrysler Capital
-
chrysler capital
Had a lease with Chrysler. Lease coming to end had car inspected 2 months prior - car in MINT condition - they came back and said minor scratch on 2 wheels 125.00 each and under the front bumper - cannot even see it unless you lay under the car $322.00
I paid a month ahead the final lease payment plus $395.00 disposition fee; Chrsyler cashed check immediately. plus returned the vehicle back to the dealership a month ahead of time.-I would call every week to see status and everytime I spoke to someone got a different answer. Last week I was told they never received payment - I had to fax them proof of cashed check (front and back.) Today I received a final end bill and it shows no payments I made, - want to charge me 967.00
I called immediately and again representative had no clue -
I have never dealt with such an inadequate company - all the customer service people have no clue what they are doing - nothing is ever notated - cannot speak to any supervisor - and besides all that Chrysler cars are crap -
About to complain to the BBB for all the hassle. Aftyer 3 month of calling back and forth - time wasted - still not resolved
Chrysler Capital
-
wont refund money to me due to early payoff. waiting 4 months now.
I paid my loan (acct 6754666) for a 2016 jeep patriot off early (Jan 2018)due to being tired of dealing with the rude service reps Chrysler employs. I wanted to be done with their questionable practices. It took them two months to send a confirmation that my loan was paid in full. I had to call to get the title released. Three times I have called questioning my refund. They agree I am due a refund and three times have connected me to the company they employ to generate refunds on gift cards. Three times that company has told them that there was never a request to send refund and no refund was ever sent to me. My last contact was with a supervisor, Marlon Laguana, who said he would check it out and call me back. Of course, 5 days later, he has not called me back. I wonder who pockets all the money that is due to customers because Chrysler wont refund customers monies. I'm sure customers get tired of no cooperation and just give up on their refunds. I think there should be a federal investigation into Chrysler Capital and their shady business practices.
Chrysler Capital
-
title service
Payments throughout loan are fine, but when my car was totaled they have been continually stalling on getting it settled. Three weeks worth of calls they deny having heard from my insurance company until my insurance company conferenced me in on the latest call, now they have records of the calls happening but that the insurance company requested nothing, sure they just called to shoot the [censored]. Then I have a request to get a letter authorizing me to get a duplicate title for the insurance company. First I get 'yeah we're not going to do that', then when the insurance company is conferenced online they say I will have it in 24 hours, when I call back to give them the fax number that becomes 48 hours, 3 days, and then 5 days all in the same sentence.
This review was chosen algorithmically as the most valued customer feedback.
I have paid off my loan. The check has cleared the bank and they still will not release the title to me. Says it can take up to 20 working days for them to do this. I inquired to why so long, their response: "Because thats how we do things." Absolutely ridiculous. They need to check State Laws as I dont have 20 working days to prove ownership of the...
Read full review
Chrysler Capital
-
failure to honor agreement
Lease Account Number: 6662677
VIN 2C3CDZBG5H703070
2015 DODGE CHALLENGER SXT PLUS

I was nearing the end of the lease I spoke with the representative and indicated that I was considering exercising the option of buying the vehicle. The arrangement was to send $200+ to cover any fees and $1, 700 to cover the last payment and two other payments that were past due, due to unexpected occurrence with my health.

I went ahead and sent the initial amount of $200+ which was accepted and cashed . In the meantime I received a letter from Chrysler Capital that same time-frame that I was pre-approved for financing. I went to the dealer to purchase the vehicle and the amount was $24, 000 which included the vehicle, the past due balance and monies to cover new tires and other needed maintenance on the vehicle.
To my surprise the dealer informed me that the vehicle was written off, which caused a total embarrassment to me. I felt betrayed that that I was lied to by Chrysler Capital and that they had not intention of honoring their agreement.
At no time did I receive any notices regarding past due amount of 180 days, write offs and repossession.
The sticker on this vehicle was $33, 675, I paid $21, 000 in lease payments leaving a balance of $12, 675. The vehicle was appraised for $12, 321. Chrysler Capital is demanding not asking or negotiating for $23, 000.
The past due was never applied to oldest past due amount and was allowed to linger creating a vacuum that the past due amount was over 180 days.
Last week the vehicle was repossessed. This is the third vehicle that I've gone through Chrysler Capital with. This experience by far was the worst, which in all intents and purposes never to do business, recommend, or lease/own another dodge /Chrysler/Fiat product. You should never bite the hands that feed you.
At this point I am demanding that this matter be cleaned and cleared up with the 3 Credit Bureaus, an adjustment be made on the accounting of the vehicle. An opportunity to the possibility of purchasing the vehicle at its appraised amount and financing options for it. I have documents however to forward to you upon request. Thank you.
Chrysler Capital
-
customer service
I got a new car through Chrysler capital and paid the first payment at car dealership no money down I paid the first months payment then I get bills I'm behind a month first they tell me they didn't get the first payment I send proof in the bank statement now they are saying the payment at the car dealership Sansone was a down payment not the first payment that is a lie the receipt from the dealership says first payment they put this lie on my credit
Chrysler Capital
-
website
I have been extremely disappointed with the functionality of the Chrysler Capital website. It seems to get worse over time. I try to log on to pay my bill and even that simple task is beyond the capacity of the website. I get locked out of my account constantly for no reason and it can't locate my account most of the time. Customer service is a joke. Not helpful at all.
Chrysler Capital
-
chrysler capital lease
I am beyond words to try and explain how incompetent this company is. One hand does not know what the other hand is doing. I have emailed and spoken to customer service several dozen times in reference to "taxes owed" on my previous lease with them. Prior to my end of lease on my 2014 Jeep I personally called and spent an extra $10 to make sure my taxes were paid in full and up to date. I am now leasing another Jeep and with them unfortunately, and they keep calling me to tell me I still owe taxes on my previous vehicle. I can't for the life of me understand what is going on at Chrysler Capital. I have spoken to them as well as sent several detailed emails to them including all of the paperwork that would prove that my taxes were paid in full for my 2014 Jeep, but they continuously keep calling me saying I owe taxes. I just cannot wrap my head around the stupidity of this company. I don't know what else I can do to prove to them that my TAXES ARE PAID IN FULL! Please help!
Chrysler Capital
-
2015 jeep renegade
Complaint 32319431 stranded our of state Colorado Springs for a part under manufactures warranty. Had vechile towed Chrysler dealer was told it would be fixed Aug 30th 6 days later waited for nothing spending about $1200 in expenses waiting for a part that was never coming. After spending 6 days flew wife and daughter home wife had father go in for open heart surgery and daughter had to start college $840 spent. It took 2 weeks to finally get part mean while even over holidays they would not give me a loaner. Now car is fixed shipped home another $700. All this time Chrysler was no help customer service was a joke viscous circle can not get a hold of upper management for help it has been over 60 days now and no one has contacted me as their policy states. I have been lied to hung up on have every thing documented and recorded. Will never lease or buy another Chrysler vehicle again done after more than 20 years loyal. Willard Dye
Chrysler Capital
-
irma hurricane consumer relief
Me and my wife literally regreat to call you guys to ask for help.
The person who talked to my wife, was so rude .
If you guys are really trying to be a customer relief help .
Your company should be very carefully explaining your own team
Members how to manage and help people, and explain them
What your company intent to do in such as awful moment, for us
In Florida . We can live just from nice wishes.
Thanks
Chrysler Capital
-
obtain payment history along with payoff amount
Hi there,

I would like to file complaint because I called costumer service requesting the above-referenced information and to list my Loan number . I spoke with Felicia and she advised they couldn't do that . I asked to speak with a supervisor and was transferred to Ms. Garcia she also advised they couldn't list my Loan number on the requested payment history breakdown with the pay off amount.

I really need someone assistance. I would appreciate if someone contacts at (408)796-8520
Chrysler Capital
-
lease closeout
Approximately 04/01/17-07/18/17

I leased a 2015 Dodge Ram, when my lease was up I brought the vehicle to the local dealership, got into a lease on a 2017 Ram. Included in that transaction I paid the dealership for any additional costs such as lease closeout, overage in miles, etc... The amount was around $3, 500. I then received a call from Chrysler Capital some 60+ days later requesting that I pay the $3, 500 (+/-) in full to resolve a delinquent account. I explained the situation, and explained I had paid that amount at the time I acquired the new vehicle. Chrysler Capital expressed no concern or acknowledgement of the issue, and then asked "So you are not going to able to give us payment today?"
I then called the dealership who explained that they are required to send the funds via wire transfer and did so the day after I was in the dealership. He then inquired and was told that Chrysler Capital could not find the funds. The representative from the dealership showed them the proof that the money had been wired, and they explained they can not accept wire transfers. The representative explained he is required to send it via wire transfer which made no sense to me.
Then another 30+ days later after about 20 phone calls with both the dealership and Chrysler Capital I receive a call from Chrysler Capital requesting that I pay the $3, 500 in full... No acknowledgement of our situation. So I call the dealership, I speak with the representative who is familiar with my situation. He explains that the money transfer was refunded and that same day they sent a check for the amount in full some 30-45 days prior. So I call Chrysler Capital, they have no record of payment and I am sitting here with a 100+ day delinquent account for some $3, 500 which I have already paid!
The man at Chrysler Capital explained that the situation is out of their hands and they can not help until they receive payment which they have now been sent twice, and there is documentation proving this. We then had a 3 way call with all parties. Dealership representative explains what I have explained, and still no results. All the Chrysler Capital guy said is that he would do his best to see if he can prevent it from negatively affecting my credit, but can not control when he receives payment, and could not do anything to help me until then. I am not going to take some strangers word that they are going to do there best, whatever that means. What if a Chrysler Capital representative misplaced the check, or threw it away thinking it was junk mail. What if the dealership sent it to the wrong address after there wire transfer was returned. I have no control over any of these situations but am still the one on the hook?
I explained I should not even being wasting my time with all of these phone calls, and as the days go by that they try and find the payment that was sent to them it is potentially negatively affecting my credit. Finally the dealership representative took responsibility and said that he was 100% going to make sure that I am not negatively affected even though the situation is not his fault. He understood that through all of our conversations I was being wronged. He could have said that he had also done everything he was supposed to and it was not up to him anymore, but instead is willing to help me out.
I am still not satisfied with just his word, but at least he is a person at an address that I can physically go talk to who is somewhat reasonable in understanding the situation and willing to help. Which is far more than anyone from Chrysler Capital was willing to offer.
It sounds to me like the only errors here were on Chrysler Capital and their customer service representative robots can not accept responsibility or take any fault in the matter they created. Instead they would rather harm their customer who is on their 3rd consecutive lease for a Dodge Ram.
I am severely disappointed and will never use Chrysler Capital, and now potentially not lease a Dodge ever again. I would at a very minimum like something in writing from Chrysler Capital stating that this event will in no way negatively affect me what so ever. I have done everything as I should have, and it is out of my control. Ideally I would also like to be compensated for my 20-30+ hours I have spent dealing with this issue, which again was due to no fault of my own. I would like to stop receiving collection calls from ignorant representatives, and would lastly like an apology. Every step of the way I am being treated like a criminal, and am being told that I am wrong. Instead of passing me along to another representative who is not aware of the situation and can not make any judgement calls of their own I would like a call from someone who can actually do something and can understand a situation for what it is rather than refer to their manual on resolving disputes.
Chrysler Capital
-
customer service
I am very disappointed with Chrysler capital I had a loan that was closed due to a total loss of my vehiclethis was almost 3 months ago to date I am still waiting on my refund that I was promised weeks ago as well as Chrysler capital to update my credit showing that I no longer own any balance and the vehicle is paid off aftercalling many times my issue was still never resolved I was told multiple different things by multiple different representatives in I was given a specific person to contact about my issues who never return my phone calls very poor customer service I'm very disappointed in the way that my account was handled not to mention that I finally spoke with someone yesterday they informed me that my check was sent out to an address that was updated on my account without my approval or prior knowledge. I suggest that Chrysler capital does a complete customer service re-training because no one in there is on the same page and as a customer it is upsetting to call and receive multiple different explanations with no resolution to your problem this has definitely changed my views and opinions of Chrysler capital
This review was chosen algorithmically as the most valued customer feedback.
My 35 year old husband passed away in October from cancer. He had his lease through Chrysler capital. He leased the car before we were married so I'm not on the lease. I wanted to take over the lease because not only do I like his car better and mine can't drive in snow, but for obvious sentimental reasons. After about 10 phone calls and talking to 10...
Read full review
This review was chosen algorithmically as the most valued customer feedback.
I find it unacceptable that I have had to make 5 telephone calls (That I kept track of once I started not getting anywhere) to get my refund and still it has not been rectified. Now I must put everything into writing because apparently every time someone wrote notes on my account and was assured me it was corrected, this was not the case. Keisha on...
Read full review
Chrysler Capital
-
auto loan
Chrysler Capital was notified on Sunday January 8, 2017 that they made an error in credit reporting which caused my score to be reduced by 130 points. They advised that the December's payment will reflect as past due because the payment was processed on 12/31/16 (before the end of the month). I advised that I made the payment via western union on 12/29/16 and that no credit reporting should have occurred due to payment received by end of month. The agent I spoke with would not provide her name and proceeded to hang up on me. I called back and spoke with a supervisor by the name of Aaron. I confirmed that the loan reflected current online with next payment reflecting due on 1/31/17. He proceeded to advise that the loan was past due in the amount of $51.00 due to a $00.19 shortage on each payment upon loan origination. I advised that my single point of contact that I have been worming with gives me the total amount to pay each month and she advises me to pay $518. The supervisor also confirmed per the agent's notes in the system that this was the amount given and confirmed that the the agent had been giving incorrect information and that I paid according to the info given. He advised these amounts of $00.19 accrued interest and he asked me to pay $51 to cover this difference. I paid the amount and he then advised he would submit for a claim to be filed to amend the errors made to the credit. I was contacted by a female supervisor on Monday January 9, 2017 and advised that she listened to the call recordings and confirmed that I was correct in stating that the agent provided incorrect information and she advised that she would submit a claim to amend the credit. I contacted Chrysler Capital again January 11th 2017 and was advised by a female who stated she was over the complaints department. She advised that she was not going to be amending the credit due to a note she found from an agent advising that I would allegedly pay $515 (in which, said amount was not due). Each time I contact Chrysler I am given a different story however all supervisors confirmed that they verified via call recordings and agent notes in the system that I was provided incorrect information. I also spoke with Derek with the Head of President's office to no avail. Please assist in having this error corrected in order for me to avoid suffering long term reputational damage due to Chrysler Capital's mistake. I have never been late before. Chrysler Capital's phone number is 855-563-5635. Please summon all call records and notation records.
Chrysler Capital
-
still haven't received money owed me for a car that was paid off.
We had a Jeep that was totaled in a wreck. Our insurance company paid the car off with Chrysler Financial months ago. They in turn owe me the overpayment of almost $5000. Latest story...The check was sent FedEx overnight, then, the label was printed but accounting is undergoing an audit now and not sure when the check will be cut. Also they owe me another payment and said the $2500 check was mailed on November 15th. It's now December 2nd and still no check. Basically they have had their money for months and can't seem to get our refund to us. This to me is unacceptable. The wreck happened 7 months ago and we are still waiting on the money.
We are here to help
16 years' experience in successful complaint resolution
Each complaint is handled individually by highly qualified experts
Honest and unbiased reviews
Last but not least, all our services are absolutely free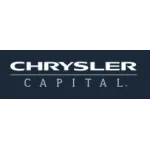 Chrysler Capital contacts