Chrysler Capital complaints
195
Chrysler Capital
-
Remark on Closed Account
New Leased vehicle totaled in crash. Immediately paid in full by State Farm. Chrysler reported all payments made on time to credit bureau but added a remark "Early Termination/Insurance Loss" to Trans Union. "Early Termination" to Trans Union = 60 day late payment. Immediately dropped my credit score 100 points. Chrysler will not remove their remark because they say it is accurate and they need it for some reason (I am certain it is vital to the company). Trans Union keeps verifying that the remark is correct and they view it as negative. Over a year, multiple calls, on-line disputes etc. to no avail.

The only thing the "remark" has done for Chrysler Capital is ensure that I will never buy another one of their products, says the guy with 100k in Wranglers in his garage. The Bronco is looking a lot better.
Desired outcome: Remove/Change "remark" so that it is not negative in the eyes of Trans Union. All payments were on time and account satisfactory. I am not the first person this exact same situation has impacted (google it!).
Chrysler Capital
-
Refund check never received
My car was repossessed back in October 2021 because My payments were 3 months behind (owed 20,986.74) They sold my 2019 Jeep Cherokee Limited Edition on 11/13/2021 for $23,900. Since the vehicle was in outstanding condition, with low miles. The remaining balance after deductions & fees they said I'm entitled to a refund of 1,598.31. This letter came in the mail 12/02/2021

The following month I called, they said it was delivered and it takes times. Beginning February 2022 I called every week, and still nothing. MARCH 13th they reissued another check. Still today is May 12th and I'm yet to see any check or information. Please help

Thanks for the understanding,

Sincerely, Melissa Duda.
Desired outcome: $1,598.31
Chrysler Capital
-
Lease buyout- unprofessional
I bought out my lease and working with Chrysler Capital was the worst experience I've ever had. I thought I was all done with my buyout/with the company, however, I recently found out they gave me the wrong information about my registration resulting in paying a big fee. When inquiring about it they said there was nothing they could do except take note to train their employee's to give the right information to customers. Needless to say I will never be a customer of Chrysler Capital again and do not recommend them to anyone!
Chrysler Capital
-
Holding my title hostage!!
I mailed a check to Chrysler Capital on 2/28. The check cleared my bank on 3/3. Since that time I have had endless calls to try to determine when they would send the title.

Today, 3/29 I called again. I was told that is to be released 4/5. No idea why?

I was just informed that it takes 30-45 days, I don't completely understand why it would take that long to mail a title.

On top of that a screen popped up to file a complaint, it was a service that charged a 50.00/monthly fee to file a complaint.
Desired outcome: I just want my title send to me, they have had the advantage of the float for 60 days now.
Chrysler Capital
-
Helping me out with a payment while my truck was in repair for six weeks
My truck was damaged from a tornado that hit our house on july 24 2021. Went to dick huarves in richmond michigan to have it repaired through our insurance AAA. Was told the repairs would take about 10 days. My truck was finally completed in 6 weeks. Sent many e-mails & phone calls to chrysler capital asking for a break on payments for a truck that was in repair longer than expected. Why should i make a payment on something i cant use?, truck was not in accident, mother nature.
This review was chosen algorithmically as the most valued customer feedback.
I purchased my 2021 Dodge Durango on 01/30/2022, at the time of purchase I was told I was getting 4.5% which is poor considering I have a 850+ credit score day of purchase. The dealer processed it at 5.5% and when Chrysler Capital reviewed the recent installment contract they came to the conclusion that I should have 5.2% and sent me a letter which informed...
Read full review
Chrysler Capital
-
Lease agreement and refund of pre-paid mileage
I've leased vehicles for the better part of 30 years and I always pre-pay mileage at the beginning of the lease. This ensures that if I go over the allotted mileage then I'm not stuck with a large bill at the end of the lease. Any unused pre-paid mileage is refunded at the end of the lease.

So I leased a 2019 Jeep and pre-paid for 9,000 miles or $1,800 but in this case, I purchased the vehicle at the end of the lease. I did not go over the allotted mileage for the lease and so there is no reason I should not receive the pre-paid mileage as a refund of $1,800.

Chrysler Capital does not refund pre-paid mileage when an individual purchases a vehicle at the end of the lease. Because I chose to pre-pay mileage they are now stealing my money. If I had not pre-paid mileage there would not have been a fee assessed or any other charge for my decision to purchase. Chrysler Capital is simply keeping and stealing my $1,800.
Desired outcome: Please refund my $1,800 in pre-paid mileage and change this unethical business practice so that others are not impacted.
Chrysler Capital
-
Unsolicited email stating I was preapproved for loan
I received an email from chrysler capital stating I was preauthorized for a car loan and a link to begin buying a car from them. I did not apply for a loan and was concerned someone applied for a loan in my name. I attempted to contact them via phone number listed on their email. I called 4 time to speak with someone regarding this. There was not a prompt to speak with someone without giving an account number, which I don't have or my ss# which I will not do. I hit the # 0 several times and was directed a a collection agency, then told they were having technical difficulties and then was disconnected.
Desired outcome: I want information confirming that I did not apply for a loan then want my name removed from their email.
This review was chosen algorithmically as the most valued customer feedback.
CC is the biggest scam company there is! I am absolutely sickened over the service that we were provided over the last few days. My car was put into good standing and was taken out of repo status yet they decided to take it and instead of allowing us to pay the tow fee and going on about payments like we had scheduled they said we needed to pay in full...
Read full review
This review was chosen algorithmically as the most valued customer feedback.
My name is Kyra C. Hall and I have as of January 8, 2022 sent in yet a second check to Chrysler capital to pay off and close my account that referenced a 2020 ram 1500. The navy federal check in question was indeed overnighted and received on January 10, 2022 at 7:33am by an s. Figueroa-a Chrysler capital employee. It is my assertion that this check should...
Read full review
This review was chosen algorithmically as the most valued customer feedback.
I leased a vehicle through a Jeep dealership here in July 2018. My lease was through Chrysler Capital. In June 2021, I bought out my lease. My bank paid Chrysler Capital and I started paying on my loan on 6/28/2021. Since then, I have been trying to get the correct paperwork to transfer the car into my name. I have talked to Chrysler Capital so many time...
Read full review
Chrysler Capital
-
Title issues
I bought out my lease and my title was sent to me unsigned I had to mail it back. Then I went to motor vehicles to get the title under my name but the title was checked off that it was damaged. Customer service told me to call a third party that handles titles. I called them and they said it is up to Chrysler to resolve this. I called back Chrysler and was told to call my insurance company. You would think the title department would not make a mistake on a title For me it was two mistakes. They are clueless in the title department. Will never give them my business again
Chrysler Capital
-
my bill
iam told that i have a past due on my account and the monthly pay ment is taken out of my bank every month and has been for the past four years chrysler account number is 8798785 statement date is12/16/2021 a payment of 358.11 was made on 12/06/2021 statement says past due amount is due by 12/05/2021 and payment was made on 12/06/2021 why was this payment not deducted from my balance?
Desired outcome: give me the pay off after payment is applied
Chrysler Capital
-
2020 Jeep Renegade
I traded in my vehicle in August 2021. There was an overpayment and a refund on gap insurance due. I have been calling for four months and every time I'm told they are working on it. They will not transfer you to the accounting department because they don't take phone calls and they won't return phone calls. My last call I was assigned to a resolution specialist who told me I would no longer have to call the customer service line, she would be personally handling it and call me back. I never heard from her. If I were one day late on my car payment I would be charged interest and they would be blowing up my phone. I'm tired of being told they are working on it.
Desired outcome: Money owed plus accrued interest
Chrysler Capital
-
Title
My husband and I bought a van and the statements came every month saying how much was being taken out of our checking account. The van was paid off june of 2021 and I hadn't received our title. So after numerous phone calls and a different story every time. I learned our title was sent to our old address. But now I have to pay 50.00 to the dmv for a lost /duplicate title when I have never seen my title. It's amazing that I got the monthly statements to the right address but not the title. I am not happy with how this has been handled and I surely will not use chrysler capital again. I don't understand how this becomes my part to pay when I paid for the vehicle.
Desired outcome: I think you should send me a check for 50.00
This review was chosen algorithmically as the most valued customer feedback.
On Oct.26, 2021 Our Daughter was attacked and assaulted just as she exited her 2021 Jeep Grand Cherokee leased thru Chrysler Capital. They wanted her Keys to her car so she lost her purse, her keys and they stole her car. This was immediately reported to the Police. She was punched and hit and may have ended up with a slight concussion because of thi...
Read full review
Chrysler Capital
-
Auto loan
I went to Anderson Chrysler in Lake Havasu City Arizona in October of 2017 to purchase a vehicle. Knowing I was a single mom of 5 and a server they put me in a loan with Chrysler Capital with 24 percent interest. I also purchased the gap insurance and when I totaled my car in February this year the gap insurance did not cover the remaining amount. They are still saying I owe over 11, 000 for a car that was sold for only 12, 000. This is ruining my credit and making it hard on me as a single mom to support my kids. That high of an interest rate is illegal and this loan should be wiped away.
Desired outcome: The loan forgiven and fixed on my credit
Chrysler Capital
-
Lease-
I leased a 2015 Dodge Ram from Chrysler Capital. I called to confirm in November of 2018 that I could trade the lease in so long as we were under mileage and it was for the same product and both Chrysler and the Dodge dealer confirmed the same that I could. So, we bought a 2019 Dodge Ram which we also leased the same. The 2015 Ram was traded with no damage and 10K under the mileage limit. We have since paid the 2019 Ram off early (not due until October) and there was no penalty to pay it off early either as we decided to keep it. So we issue the check for the 2019 and we are still waiting for the title on it because they sent it to the wrong place. Neither here nor there because that is not the issue at hand. My issue is that we are buying a home and were asked about this 2nd truck (2015 Ram). To my knowledge that had been settled and our records show that Chrysler received several payments to pay off that truck. Low and behold that was not the case. Now, we have been given 4 different amounts that we supposedly owe them for the 2015 Ram and we are being told its for "dents and dings". There were no letters, no photos submitted, no phone calls. They have informed us they have no photos of these "damages" but want us to pay. Not only can they not provide proof, the amount changes each time you call. Also, to their own admission there were never any phone calls made in regards to this account and its been 3 years. We did not agree to this nor have any knowledge of the same. I am certain that if I had known this is how Chrysler does business I would not have issued a 32K check to payoff the 2019 RAM. This is not how you treat customers of over 15 years with 5 different dodge products. Its just not a good look nor good business. Also, I have attached a copy of the payments sent to Chrysler Capital in regards to this. Please note the $395.00 early termination fee which was paid then waived (as you can see its in parentheses) because we did another lease with them. You will see they received over 26K for the 2015 RAM. I fail to see where the additional funds are warranted or where they are customary with no proof. As such, we are requesting they remove the request and clear this from my credit immediately.
This review was chosen algorithmically as the most valued customer feedback.
I paid off my loan on 6/18/2021. The amount I sent was quoted to me as the pay off balance but there was more interest accrued than needed by the date it was paid off. The over payment was $71.36. I called 6/29 and was told the refund would be issued. On 7/22 I sent a message on the website that the refund never arrived. I called on 7/27 was told the refund...
Read full review
Chrysler Capital
-
Credit company linked to Chrysler
First Bankcard was paid off by me with one payment, reason they are scammers and don't hold their promise. After two months of paying off they send me a statement saying my account has been paid of and the account has been closed, second month I've received a statement saying $25.00 PMT DISHONORED FEE, Does anybody knows what is that? I am puzzled, the amount is not big enough to start a "Law Suit" but if these scammers send out few million statements like mine, it will generate many Millions for them.
Desired outcome: If it is a scamm I want to sue them for $1,000,000.00 which all of it goes to charity funds to defend the people who don't have enough funds for their defence.
We are here to help
16 years' experience in successful complaint resolution
Each complaint is handled individually by highly qualified experts
Honest and unbiased reviews
Last but not least, all our services are absolutely free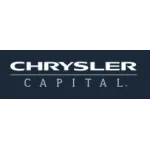 Chrysler Capital contacts