CEDA
-
Bill not being paid
I applied four CEDA that at the beginning of February 2022 they send me a message that they could not read the name on my check stubs I resubmitted everything they asked for April I checked again no updates I sent them several messages no response I called in there over 8 times every Monday to the cedar highland and got the same response or we're working on the Miss Ward we're going to send your stuff over everything they ask for is in there complete as of now I called today and Noah told me that the application was closed as of June 3rd but I'm still not approved I was told that my application will still be honored because it's been in there since February now Nicor sends me a bill for $944 and come in sends me a bill for 800.00 too bad July 1st and I'm truly low income I have no money for my utilities at all can someone please help me with this matter as I have called and called and called but no success my application number is 693-76 35 I pray God they approve my application
Desired outcome: To please approve my application I have no money for my utilities
CEDA
-
Application Decision Delayed
I submitted my completed application for utility bill assistance over a month ago. I have called them 4 times since then and after waiting on hold for 40 minutes every time, I am told that it hasn't been processed yet and to call back next week. In the meantime, the gas company has presented me with a $1000 bill that is due July 1st.

Please help.

My application # is 7050755
Desired outcome: CEDA will approve my application.
CEDA
-
Peoples Gas Assitance
I have applied for Assitance for gas in October if 2021 and was denied due to an error in peoples gas end. My application number is 6778647. The bill showed I was not responsible for cooking gas and heat which in fact I am. I told ceda this they had me call peoples gas. Peoples gas came out and saw I am in fact responsible for all gas in the unit. I had to wait for the new bill which would reflect that I then submitted my new bill via fax since exceeded my uploads with ceda with the new account number showing this as I was told to do by CEDA. Our gas is now disconnected. For months now I have called to get a response in my application it to have a supervisor contact me. Everytime I call they say to escalate it and wait 5 business days. Still nothing it seems like when a supervisor is reviewing my case the overlook the faxes I sent in for new bill which shows I am responsible for gas and also the disconnection notice. Supervisor never calls it's the same answer and run around every time. I'm desperate for help.
Desired outcome: I would like CEDA to take the time to accurately review my case and approve it. Also to see my new bill I know they have received it because each time I call after some digging and the rep checks another system they have and always find it.
CEDA
-
Ceda
I keep trying to apply for help in lipeah for my bills. I feel discriminated every time they keep asking for more papers. When they have to process my application. I don't feel that is fair. I have 7 children. I need the help. I had already provided all my family social security cards, birth certificate, income and light, gas bills. I had uploaded as many as 20 documents. Plus I have pay to get faxed more documents three times. I really want to see how I could my application for lipeah to get process as I really worry for my children having light and gas. They all minors five are school age there in elementary. I really appreciate your attention to helping me out. Thank you so much my name is Delia Arroyo my phone number is

312 7700061
Desired outcome: FOR MY LIPEAH APPLICATION TO GET PROCESS BE SURE TO GET THE HELP FOR MY 7 CHILDREN.
CEDA
-
Social security numbers- denied assistance
Good Afternoon, my name is B, my husband T, we were approved for assistance application #6937627. I provided everything for the folks that lives at [protected]. Last week, and today, my son that lives alone at another location attempted to apply for assistance. We learned that the office at CRDA accidentally pulled his social security number from when he lived with us over 5 years. Now CEDA is telling us that although they made the mistake, my son can't apply bec they don't know how to remove his ss #

I never uploaded T. information to CEDA. Jan, 2022, I applied for help. My son attempted to apply before the program ends. How can CEDA fix this problem and give my son assistance with his light and gas bills.

Thank you
CEDA
-
Li heap services for utilities
I filled out application for services February 1st 2022 I even uploaded the information to the system whenever I call I can never get anyone when I do reach people they'll say that they finish your application call back 3 days or a week later the information was never enter in the system my light and gas is turned off now I received unemployment and I have a sickly grandbaby I explained that to People's Energy and Com Ed they have no consideration and especially for African American children I explained to them I had borrowed some of the money considering I lost my job and that I was still waiting on assistance from ceda still no help I followed all necessary lead work and still no assistance
CEDA
-
Receiving services
I applied for CEDA benefits in December 2021, but I was missing some documents which were uploaded in a timely manner.

The application has remained in Denied status since January 2022

I started calling 773-232-0825, 773-232-0827, and 800-571-2332 with minimal response

Every Person that answered my call was going to escalate the matter since April 7 2022. Apparently, no one can find these escalations, but my application was updated on April 7-2022 with an E-signature page, no one can explain.

I last spoke with Jenn out of the west lake office (April 26, 2022 @1050am) that works from home she stated she would Escalate my complaint to her supervisor and that Her Supervisor would reach out to me in 5 business days.

I would like to file a formal complaint and would like the number to do so!

My application has been in Limbo since December 2021 and nothing has been done about it. I stated each time I want the old case closed so I can fill out a new application as the recommendations states on the CEDA application website but I have been refused!...Application number 6916012 currently says denied or reapply!...sincerely Juanita Soukouna 708-675-0575
Desired outcome: I would like the benefit of having my application process as I cannot afford the entire electric bill and need assistance for myself and my two disabled autistic children
CEDA
-
Stay away from these crooks
I put in an application for the weatherization program which was honored. But I explained that my home was very drafty and cold and possibly needed a new front door and windows. They sent out a crew of workers who sucked the air out of my house. They then determined that I just needed a front door. So the contractors came out and installed a door, not even a new frame so the door is still drafty. They also blew some white foam balls into my roof and said it was insulation to keep the air out. This was two yrs ago or so and I wrote a letter last year to CEDA to no avail regarding my dismay.

The problem is that the issue is just as bad as it was prior to them coming, and then in speaking with others find that I did not get the quality service I was promised. I have spoken to various others who have gotten windows, furnaces etc. I don't need a furnace, but the air that comes into the house makes the furnace useless. All I ask is that I am able to get a reevaluation since the service is only available every ten years as I have been told. But it the service was not correct in the first place then what was the point. I have tried to insulate, put up plastic but the home is still cold and on top of it all I have asthma.
We are here to help
16 years' experience in successful complaint resolution
Each complaint is handled individually by highly qualified experts
Honest and unbiased reviews
Last but not least, all our services are absolutely free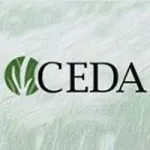 CEDA contacts