Carrabba's Italian Grill reviews & complaints 81 - 54
Carrabba's Italian Grill complaints
54
Carrabba's Italian Grill
-
food
Hello,
I am writing on behalf of my mother, as she has been sick for five days now from food poisoning. Her and my father dined at the Jacksonville, Florida San Jose Blvd location last Wednesday, March 21st and purchased the pollo Rosa Maria for 19.29. My father had chicken Bryan, but did not eat much of it. After eating almost all of her chicken, she woke up in the middle of the night and became violently ill. I don't want to be too graphic, but you catch the drift. They will not be eating at Carrabba's again. I just wanted someone to be aware of the problem.
Carrabba's Italian Grill
-
spaghetti and meatballs
I had dinner this evening at brick nj carrabbas. The meatballs were sour tasting and the spaghetti did not have enough sauce. I was very disappointed.
I didnt tell the waitress because I was very tired from working all day. I didnt have the energy. I feel the food should have been much better. The meat balls were very poor quality qande cooked poorly. They had an off taste.
Carrabba's Italian Grill
-
unsatisfied
I am their unsatisfied customer.
I used to use them more often, but then I stopped. Honestly, I had nothing to complain about until the last time I ordered from them.
So yesterday they delivered a very spicy meal, even though I didn't ask to spice it because I never do.
And the portion was ridiculously small. It wasn't enough for me to feel I'm not hungry anymore. Maybe they have new policies or whatever else, but I won't order from them anymore. Obviously, they are getting worse.
Carrabba's Italian Grill
-
sautéed spinach taken from menu
I have always enjoyed the food and service at Carrabbas. My complaint is the lack of choices for sides. They have always been gracious at our Carrabbas in Jacksonville Beach and offered sautéed spinach as a side if you'd ask. No longer do they carry spinach AT ALL! No sautéed spinach period! I do not want garlic mashed potatoes, barely cooked broccoli or green beans! I don't want to pay extra, nor do I want barely cooked asparagus, or fettuccine. Why did they take spinach away? I wouldn't mind spending extra for spinach! Many of my friends are complaining about the lack of spinach and not much to choose from for sides. Please consider bringing SPINACH back! It would be greatly appreciated! I visit Carrabbas monthly. Thank you, Jennifer Baldwin
Carrabba's Italian Grill
-
service and food
Went to Tallahassee Carrabbas on my birthday Monday night 23rd.
Was with my son and two adult sons. Usually love Carrabbas, but something was really off that night. Know you want to know.

My son's scallops tasted fishy and undercooked. When he asked for a speciality coffee, it never came. When He asked the server to bring it, the server went off then came back and said he couldn't make the machine work.

My order at first was messed up, which can happen, but when I asked for the correct pasta dish, it came with about 2 Tablespoons of sauce. My ceasar salad had no dressing on it. Originally, I had asked for anchovies to be added. Out came a cup of anchovies instead of a few being sprinkled on top. Who wants a cup of anchovies?

Kept trying to get the server's attention to get some Parmesan sprinkled on top of the salad. Could not. Finally my son got up and got the grater and did it himself.

The picture had shown trout covered in nuts, . Mine had almost no nuts on it and instead of tasting grilled, it tasted steamed with little flavor.

Usually superb things happen at Carrabbas, but man it was not a good birthday meal. None of us was happy about the experience.

Sorry to complain, but if I was management, I would definitely want to know.

Yesterday, I overheard someone say, "We use to go to Carrabbas, but the food is not what it use to be. This person didn't know of what I had experienced on Monday.

Again, I am sorry to tell you, but this was just too much.
Carrabba's Italian Grill
-
slow service
Atlanta airport location ATLCAS01
I stopped here on 6/26/17 about 10:30 AM, and there were three people in this place besides myself. I stopped at the hostess stand and the waitress was standing there on her phone. I was seated and then waited over 5 minutes (probably for the waitress to get done texting) to place my drink order. Another 10 minutes later, I finally got my drink and I explained that I was in a hurry and asked if I could place my food order right away. I was told that there were others there before me and those orders had to be taken first.
15 minutes later I finally got my food and had to wolf it down.
Now you would think that since I'd already told the server that I was in a hurry, she would bring me my check right away. Nope. She disappeared. I had to ask for the check when she finally got back about 10 minutes later.
Just poor service and this is not the first time it's happened there. I'll only stop there again if I happen to be stuck in the Atlanta airport for hours since there is no way to get anything quickly there.
Carrabba's Italian Grill
-
very small portions
Carrabbas food is really great and I really love this place. Recently me and my friends went to Carrabbas to celebrate my birthday and we were very disappointed. When I invited my friends I told them that there were really large portions and everything was super delicious. But when we arrived and saw our meals we were so frustrated, because portions were extremely small and in the end I wasted more money than I expected. I had to order more meals!
Carrabba's Italian Grill
-
service
I ordered the spaghetti and meatballs with angel hair pasta, a simple dish. I received my order and saw that the spaghetti had very little sauce. I asked for more sauce from my server "Darryl", and after 20 minutes he said that he had words with the kitchen about the sauce. The sauce he brought me at best was about three tablespoons full. I commented to "Darryl" that it wasn't much more than a thimball full. He responded he battled with the kitchen for what he brought and never brought anymore sauce. So I ate dry spaghetti. The worse experience I've ever had and I frequent, Bonefish, Carrabba's, and Outback. I would Like a refund for that particular meal. The transaction number on the receipt is #016184, $42.42. My name is Patricia Jenkins [protected]
The complaint has been investigated and resolved to the customer's satisfaction.
Me and a date went to carrabbas on a saturday night which was some form of a horrible nightmare...first off, the wait times were ridiculous. We were told it was a 35 minute wait, however, after 35...
Read full review
The complaint has been investigated and resolved to the customer's satisfaction.
Carrabba's Italian Grill
-
horrible food
I've been eating at carrabba's for years, I always looked forward to going there. I had went to dinner with my friend, and I had asked for eggplant, which I aways eat there. Well, the waitress says to me, we have one left, not enough to make a plate. I thought wow is it premade or something? I ordered the chicken parm, the small plate cause thats what I always get. Well the chicken was so tough, and dry, it tasted nasty. The chicken was smaller then the palm of my hand. I was very upset and will not go there anymore. I was charged 16.50 I think for that dish. It was so dry and so grose that I packed it up took it home for my brother to try. (he loves carrabbas) he looked at it said what the hell is this? I said chicken parm, he was like wow, carrabbas served this? I said yes, it ended up going in the garbage. I live in brick, nj, carrabbas is always doing things to help the community, I never had an issue with the food that they do for events. However, this time, turned me off and it's sad because I enjoeyed eating there. I have never seen such a skimpy amount of food be served, and dried out as if it was sitting there and was reheated. euh
The complaint has been investigated and resolved to the customer's satisfaction.
I ate at the Grandville Carrabbas recently on a Saturday night, and was absolutely shocked with what happened. My waiter was competent and even a bit funny. I enjoyed him a lot, but that was where...
Read full review
The complaint has been investigated and resolved to the customer's satisfaction.
I when to eat with my daughter for her Birthday on the Brooklyn, Oh location and the racism rude waitress that was appoited to us waxs the ruddes person in the 38 years in Cleveland, Oh that I have...
Read full review
The complaint has been investigated and resolved to the customer's satisfaction.
what happens is that I resign over the matter of racism that occurred to me with the kitchen manager had a racist attitude towards me for what reasons? nose but the manager does not know how to work...
Read full review
The complaint has been investigated and resolved to the customer's satisfaction.
Carrabba's is replacing trained cooks and managers with illegal aliens and prison laborers. In the second case, it isn't illegal, but with so many white collar criminals, couldn't one just replace...
Read full review
We are here to help
16 years' experience in successful complaint resolution
Each complaint is handled individually by highly qualified experts
Honest and unbiased reviews
Last but not least, all our services are absolutely free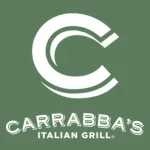 Carrabba's Italian Grill Company contacts