Savon Furniture Complaints & Reviews
Sort by: Date | Popularity
Purchased several bedroom suits and other furniture in early Feb. 08. A cocktail table and one headboard was never delivered as promised. Contacted Savon and was told it was back ordered but would be delivered in May. Never showed up. Contacted again and requested a refund in May, was told it would take 7-10 days. Refund never arrived. Spoke to them today and was told they can not issue a refund in store but would re-submit the request for a refund to corporate. Going on the 6th month without the furniture and still no refund, extremely rude to me even though it is their screw up!
They are the biggest cheats in the furniture world. I spent a substantial sum of money and bought a bedroom set from them and within 14 months, the nightstand starts swelling and the drawer would not open/close. I called them and got zero customer service. Finally spoke to the GM, Kevin Gottwald, who said that he could not do anything about it and more or less walked away from the table. He said this is a private company and I could not talk to anyone above him as the owner had empowered him to act on the policies of the company. Very bad quality and zero customer service. Do not buy anything from these people.
Purchased a microfiber couch from Savon less then a year ago for 999$. Within a month the couch was in poor condition problems including -Saggin Couch Cushion in corner -Numerous places were stiching either wasn't completed and/or ripped -Stiching holding cushions in place totally gone -Couch looks like a 5 year old couch easily with numerous stains even though I bought the 0 year no stain warranty which did nothing DO NOT BUY SAVON UNLESS YOU WANT A POOR QUALITY CHEAP COUCH THAT WILL LAST YOU A YEAR
I recently purchased several pieces of furniture from Savon Furniture on Washington Blvd. in Sarasota. The gentleman who sold me the furniture, Phillip, was very friendly and helpful. However, since the purchase my experience with Savon has been akin to a very bad nightmare. This is what has taken place in the last two months: 1) When I bought the furniture in Sarasota I gave Savon my cell phone number (Ithaca, NY, which is my home). The furniture was to be delivered to my father's former home in The Meadows Community. Because he used to live there, his phone number appeared in the...
Recently Discussed Complaints
Consumer Tips & Tricks
Worst rating
Subjects of Wide Speculation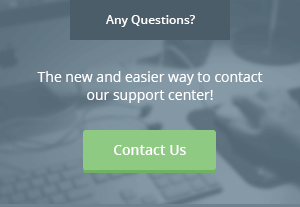 Latest News & Stories
Stay Away
Latest Questions
Latest Groups
Today's Mess-Up Photo