Pet Supplies Plus Complaints & Reviews
Sort by: Date | Popularity
Was terminated at company meeting in front of entire staff; was presented by management with a false report on me having bad attitude, when I provide the best in customer service. They also wrote statements defaming me to make me look like a bad employee and, since I've no write ups, because I'm a good employee, they had to manufacture a complete page of lies to try to cover their own butts legally. They are crooks. Brandy Schlegel is the general manager of that store. Robin is the assistant manager, they are both guilty of wrongful termination and falsification of documents, not to...
Several months ago I wrote a letter of complaint to the headquarters of Pet Supply Plus because on countless occasions I have witnessed the birds in that store being neglected in the sense that they have little or no food, filthy or no water, and many of these birds had untreated diseases/illness. Today I stopped in again to check on the situation and nothing had changed---these birds are living in horrid conditions. BOYCOTT PET SUPPLY PLUS
I just had my son's youngesst guinea pig die today. The guinea pig was not healthy when I bought him, which I didn't know until it was too late to return him for a refund. This is not first unhealthy animal that I bought from Pet Supplies Plus. I have gone into the store to consider buying an animal and found that the animals had no fod or water. I will not buy my pets from PSP ever again. I am going to register a complaint with their animal buying department tomorrow. When doing business with Pet Supplies Plus, do so with EXTREME CAUTION.
Today i witnessed something so disturbing, i almost puked! I walked into Pet Supplies Plus of Lima Ohio and my heart broke in two! I stood there, watching this defenseless Canary being horrifyingly neglected. Its beak was never attended too, so it became horribly deformed! Then i took another look, and saw its nails. ALMOST A HALF AN INCH LONG! OMG! They are never suppose to reach that length, being a CANARY! Overall health was sickening. He/She could barley keep their eyes open or keep balance on my finger. It was so sick and scared, i could feel the fast paced heart beat against my hand. And...
Recently Discussed Complaints
Consumer Tips & Tricks
Worst rating
Subjects of Wide Speculation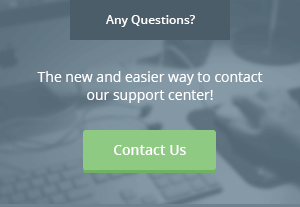 Latest News & Stories
Stay Away
Latest Questions
Latest Groups
Today's Mess-Up Photo