PetSmart
-
Fish at local stores
Our family has shopped at the Lincolnton, NC and Mooresville, NC locations on may occasions over the past several years. We live in Lincolnton and were super excited when we knew that a PetSmart was coming to our town (we previously had to drive to Mooresville). Every time we have been to these locations, the fish have been in horrible condition, particularly the Beta and Glo fish. It is really disturbing to see. The majority of them are either dead or dying. The ones that are still alive are in obvoius distress; they are floating at the top of their containers gasping for air; floating on their sides, struggling to stay alive and their color is horrible. Last night, 5-17-22, we visited the Lincolnton location and almost the entire shelf of Beta and Glo fish were dead or dying and suffering. They are contained in tiny plastic cups with lids and it was horrid. Our 7 year old daughter left in tears. She wanted us to buy every one of those fish to try to give them a chance to recover, but, that is just not somethng that we are set up to handle. This is absolutely NOT OK. This is animal neglect and cruelty. If PetSmart stores can not properly care for the fish, then they need to stop selling them altogetherand leave it to specialty fish stores. These animals should not be suffering like this and to know that it is happening every day turns our stomachs. We are not the only ones in this area that have noticed this issue. You can read the Google reviews for the stores and see multiple occaasions where this was mentioned (to filet striaght to them, click "Lowest" and there are several in a row abot the same thing). I trust that these issues will be addressed and corrected immediatley. We will be watching and notifying the proper authorities if this continues.

I have worked with animal rescue for years and I know that PetSmart does a lot of good things for their communities, so I am sure that this is something that will be addressed promptly. Thank you for your time.
Desired outcome: I want to know that the stores are taking proper care of their fish. I want to see changes. I don't want to walk into PetSmart again and see a shelf/department full of sick, dying, siffering or dead fish.
This review was chosen algorithmically as the most valued customer feedback.
I rehomed a dog. Shitzu/Bichon. He had not been cared for and his fur was very matted. I bathed him and tried to remove some matting without much luck. The next time I went to PetSmart I stopped in the grooming and explained the condition of my dog. They said they would like to see him to evaluate the conditon of the fur so I went home and got him and...
Read full review
PetSmart
-
Unprofessional Employee
Let me start by saying Ashley T is an amazing groomer. My dog has been going to her for about a year and he loves her. However, the reason for this 0 start review is for there unprofessional employee John. I'm not sure of his last name, but he was VERY UNPROFESSIONAL. I called to get a ETA on my dog. He answers the phone talking to the people in his background, instead of asking me to hold on. Then he continues his conversation as if I'm not on the phone. So I then repeat my self a little louder due to the loud background . He says " you don't have to yell". I replied "I'm not as your background is too loud". He then says "yea iight" as if we were people talking on the street. VERY UNPROFESSIONAL.. he needs more training on how to properly answer the phone.

Location: Buckhead, GA
PetSmart
-
order incorrect
I am always ordering online before I go into the store. I went to Palmdale on 10th Street and my order was incorrect. They need to double-check the order. They gave me 3 oz cans, which should have been 5.5 oz cans. Then because Petsmart is always out of stock on a lot of foods, I have to drive to another Petsmart, which is an inconvenience with gas prices high. Please make sure you double-check so that it's not an inconvenience for people to go back and have to exchange. This happened to me with another store. However, you should be giving a discount for the inconvenience of going back like a 20 percent discount or something.

You guys are always out of stock on cat food constantly. Pet food in general.
Hello, I was taken care of by Petsmart after the order was incorrect. This store was professional and called me back and apologized and assisted me. Thank you
Hello, this store took care of me and I am very happy with how they took care of it. Very happy with the outcome. They also apologized and took care of it.
Petsmart took care of me so please disregard my complaint. Thank you for correcting the issue. Just double-check items.
PetSmart
-
Terrible haircut - supposedly processed
17723 tomball parkway

Houston texas 77064

Hair cuts: 4/13/2022 supposedly processed a refund but I have no gotten a dime back yet

The hair cuts were choppy and rugged - one of the worst my two dogs have had

They gave the excuse of easter - when she told us it would take 2-3 business days

I have bank of america and they see nothing pending
Desired outcome: REFUND MY MONEY
PetSmart
-
Online order that your company cannot get right.
I had made an online purchase for wet cat food on 4-20-2022, customer order # 75543075 for 15 each of 5.5 oz. I had given a pickup person Carrie Fuentes with her email so that she would get an email ready for pick up, but no notification was sent, and Carrie was going to pick up on 4-21-2022, our items today by bus, and your store would not let Carrie pick up our items, so I got home from work and called Carrie to find out where she was? She's at your store and they would not let her pick up our items, I got into my truck and headed to your store and when I got there they let her have our items, Her Name is on the Order/ Packing Slip, so she puts our cat food into my truck and drive home, when I get home I check the cat food it's the wrong size 3 oz. not the 5.5 oz, that I had paid for, so now I have to get in my truck again to return my cat food to get the right size 5.5 oz great, now it's not just paying for that bus fare and have to pay for my gas and my time.

PS. you know that this is not the first time that something like this has happen at that store and that is the closest store near me, Great.
Desired outcome: I want to be compensated for the bus pass, gas and for my time and my girl time as well, money will be fine.
PetSmart
-
Grooming
Brought my poodle to PetSmart in Yonkers, NY on 4/10/22. My dog's hair was matted so we understood he would be shaved. However when we pick him up we noticed the dog acting very strange. We noticed that he has discomfort

On his butt due to razor burns, and his ears were bothering him, probably due to water in his ears.He is also

Acting strange, skidding and Alamo like traumatized. It has been 3 days since grooming and his behavior has not improved. This is not normal and unacceptable. Please never ever bring your dog to PetSmart.
Desired outcome: We paid $140 dollars to get our dog traumatized??!! We desire a refund at the very least. Ideally PetSmart should be out of the business of grooming dogs since they are not qualified
This review was chosen algorithmically as the most valued customer feedback.
Richard Atwell is late to every shift he works. Sometimes even a few hours. It is a joke amongst the staff when he will show up. The head store manager is supposed to lead his employees which he cant do if he's not there. This store 0453. I know someone that worked there for 4 and half years and he has been late to every shift. The CEL, Cristian dated a...
Read full review
This review was chosen algorithmically as the most valued customer feedback.
On March 28, 2022 my wife picked up our 10 month old miniature poodle, Thor, from PetSmart grooming on 82nd & Allisonville. When he was brought out she was horrified. Instead of the puppy cut we had requested he was shaved to the skin. The groomer, Nikoya C, claimed that Thor was infested with flees and matted. She insisted that she had the right to shave...
Read full review
This review was chosen algorithmically as the most valued customer feedback.
28 Mar past 5pm I came in with my guinea pig that I just purchased a day before to have it checked for colds because its been sneezing, rubbing her nose and also has nose discharged. I have 2 other girls that was also picked up from a week quarantine from a day before but left them at home at this time. The 2 girls that I have is not treating the new baby...
Read full review
PetSmart
-
Grooming service complaint
I made an appointment through the website for a grooming appointment for my dog scheduled yesterday. My husband dropped our pet off and provided his new cell # as an alternate number. We had my cell as primary and our landline listed as well. In the past, we always receive a call when our dog is ready for pick up. After a few hours passed, I wondered why this time was taking so long and my husband mentioned perhaps because they were crowded as he noticed upon drop off. We both had our phones nearby and finally I received a call on my cell from someone who stated that my dog had been ready for a while. I stated that this was the first call I received so I was confused and the person who called was extremely rude and condescending and stated that she tried the number my husband left. I asked her what number she dialed because we've both had our phones close waiting. The number she stated she dialed had a number transposed so at some point there was an error thus the reason why we didn't get the message. I stated that my number is listed as primary and someone should have used that number as is always used. The person who contacted me to ick my dog up slammed the phone down in my ear. I called to speak with a manager who stated her name was Tara. I provided her with the details of the horrible demeanor of the worker who contacted me and she said that she would notate it and speak with the individual. Upon arriving to pick up my pet, the individual who phoned me was even more rude in person and refused to apologize nor change course in her display of anger simply because she called a wrong number. At one point she threw my dog's leash and told me to get me and my dog out and leave. In no way is this acceptable and I am appalled that someone is allowed to behave in this manner while representing the Petsmart brand. I was told someone named Brandon would be contacting me today to follow up and that has not happened so I am even more dissatisfied with this company at this point. I will not spend money anywhere to be mistreated and my dog was traumatized from the employee's horrible attitude. This person stated her name was Brenna and she should be relieved of her duties. Nobody should ever behave that way towards a customer.
Desired outcome: I would like a refund and this person should be terminated. She was unapologetic and hostile. She was rude, and did not change her stance even when wrong.
PetSmart
-
Dissatisfaction at Curtner Grooming department
Hello,

I would like to share my dissatisfaction for the service I received today at this PetSmart facility by two of your employees in the grooming department. I had an appointment on Tuesday 3/1/2022 for the Senior discount.

Kanika can't wait to pamper them with a Bath & Full Haircut - Bichon Frise. The appointment should last 3 - 4 hours.

When: 03/01/2022 9:00 AM

Where: 185 Curtner Avenue San Jose, CA

I brought in my other dog Rascal instead of Mable, they were going to take him and then they said he had chewed himself raw and had an open wound. Which he did NOT. They would not see him, so my appointment was too late for me to bring Mable in. So, I rescheduled for another day and requested that I get the Senior Discount at that time the technician said she would note this on my dogs, file.

We've canceled MABLE's salon appointment

appointment details for MABLE:

Bath & Full Haircut - Bichon Frise 3/1/2022 9:00 AM with Kanika U.

Grooming Salon.

Thanks for making an appointment: Mable is all set!

Kayla can't wait to pamper them with a Bath & Full Haircut - Bichon Frise. The appointment should last 3 - 4 hours.

when: 03/04/2022 10:00 AM

where: 185 Curtner Avenue San Jose, CA

And I did receive, my Senior Discount at this visit.

I have 3 dogs, Rascal, Rosie and Mable that I have been taken to this facility for the last ten years and never have I been treated like I was lying or that I would be granted a Senior Discount from the Grooming manager because the system would only allow on Tuesday's. I was beside myself with aww, so I was told to speak with the grooming manager Christine who was out to lunch, so I apologize in advance regarding the name of the gentleman from the Almaden PetSmart store helped me and gave me the discount which was $58.00 Not $67.00.

Again, explaining my story to him and that I understood the policy, but to be told she couldn't provide me the discount because it wasn't TUESDAY SENIOR DISCOUNT.

Also, to make things worst I get the phone call from the Grooming manger Christine saying she is canceling Rascal's appointment and that I am no longer welcome at their PetSmart facility anymore.

Not sure why because I was still upset and hung up my phone. My reason for this email is to notify or suggest training on kindness to your customer that all.

We've canceled Rascal's salon appointment.

appointment details for Rascal:

Bath & Full Haircut - Maltipoo

3/22/2022 1:30 PM with Erika M.

salon info:

185 Curtner Avenue San Jose, CA 95125

We've canceled Rascal's salon appointment.

appointment details for Rascal:

Bath & Full Haircut - Maltipoo

3/29/2022 9:00 AM with Karen C.

salon info:

185 Curtner AvenueSan Jose, CA 95125

To whom it may concern I would like a reply back please on why I can't come back to PetSmart?

Kind Regards,

Yolanda L. Gutierrez

1147 Palm Street

San Jose, CA 95110

CELL 408 455 2749
Desired outcome: a response to why a Senior Discount could NOT be done by Supervisor. two young ladies should be kinder and understand that I was just asking for a Senior Discount f I have 3 dogs. This was totally blow out of proportion.
PetSmart
-
grooming
Today March 14, 2022 at 10:00 I called our local Petsmart in Milledgeville Georgia too make an appointment to have my daughters nails done. I was told I could bring her anytime, that there may be a wait since they only had one groomer.

I took off work early got a copy of her shot records and arrived at Petsmart at 4:42. As I entered the building I was approached by Connie(sp) acting store manager, I told her what I needed, she went to the salon a few minutes later she came back and told me that they were booked I could come back tomorrow.

I told her what I was told earlier in the day, she said they were booked.

I went out to my car and I called the store to ask to speak with the manager she said she was acting manager and even if I brough her at midnight they were not cutting her nails. Out of my frustration I stated to her "so now you are going to be a smartass". She said um no hang on a minute let me check again. I told her don't bother that I was going to fila a complaint with the corporate office.

I work for our local newspaper and deal with clients every day and I would never treat a customer like that.

I did speak with someone in the corporate office 888-839-9638 I was unable to understand what the gentleman was saying.
Desired outcome: I would like to know why I was told one thing and then treated poorly. An apology would be nice.I can be reached at 478 451 9904thank you
PetSmart
-
Grooming
I went to Petsmart with my new puppy for his first grooming appt. This is my first puppy and has been a learning process. I went into the appointment after my puppy had shots that morning and was told they couldn't see him. Completely understandable. It was a busy morning, I wasnt thinking when I booked it, was trying to kill two birds with one stone on my day off and it slipped my mind that they cant have shots within 48 hours. Again, completely understand. What I didn't like was the staff, Lauren's, response and glares I got as if Im an idiot for bringing him in. Then what really got me was when I went back for my rescheduled visit, vaccine free within the last 48 hours, upon asking about vaccinations Lauren felt the need to throw out "not this time" with a sarcastic laugh. I found it rude and annoying she even had to say anything at all. And to top it off she added a service without asking me and my puppys nails that were supposed to be trimmed and grinded down were rigid and still sharp when I picked him up. I will most definitely be finding a new place to get my dog groomed. Lauren needs to realize her customer service needs some serious improvement.
PetSmart
-
Petsmart Grooming at North Brunswick NJ
BAD EXPERIENCE WITH TINA the grooming Manager - SHE IS VERY NASTY AND RUDE. NEEDS TRAINING IN CUSTOMER SERVICE.

Tina the grooming salon manager at North Brunswick is very unprofessional and nasty. She really needs training in customer service. I had an appointment for my dog on Feb 19th. When we went to the appointment, Tina was extremely rude and suggested that we take our dog to the vet and get him sedated to do his grooming as he had some matting. My dog has been getting groomed at Petsmart for that last 5 years and we never had any issues. This is the most ridiculous thing I heard from a so-called professional groomer. When we asked to get re-scheduled, she refused to give us an appointment. We had to speak to the store manager Chris, and he scheduled us for 2/28 with another groomer. When we went back today for the appointment, we were told that our appointment was cancelled as they do not feel comfortable grooming my dog. Tina instructed the groomers not to do my pet. So I ask, is Tina discriminating against my pet or me? She seriously needs training on Customer service. The store manager was not of much help. I have escalated this complaint and will take it up to the district manager. Both my pets have been getting groomed for the last 5 years at Petsmart and we have never been turned down or spoken to like that. This needs more attention. I plan to escalate it to the CEO so people are aware of the kind of customer service we are getting . The Petsmart slogan says "ANYTHING for PETS" but Tina works exactly opposite this motto and the company belief
PetSmart
-
Grooming
Have been taking my dog for grooming for some time now., But this morning I had a appointment at 10 and there was one girl cutting a large black poodle and saw me never said anything. Continued to cut the dogs hair and being quit rude and verbally abusive to the dog because he wasn't holding his leg right at the same time she is texting with her other hand. My dog was shaking and I knew he was scared. I waited 15 minutes and not even a can you wait a minute. I said I guess you haven't got time for me so cancel my appointment. She then said o your groomer is in the back. I will never go back if that's the kind of people that work there.
This review was chosen algorithmically as the most valued customer feedback.
The tanks were all gross with algae, dead fish on the bottom, stuck to the filter, crickets jumping around, tank decor flipped over and just tossed in tanks. The betta fish in the containers, all the containers, were disgusting. Found 4-5 that were on their way out. 2-3 with rotten fins. Horrible to see. Along with the tanks that were gross, were...
Read full review
PetSmart
-
Grooming Department
The grooming department at our local pet smart in Bullhead City seems to be getting worse every time we use them the last time we went the staff was rude and today (2-9-22) they called at about 410pm and stated our dog was ready to be picked up we receive the message about 415p so we headed over there and 3while o n our way we receive another call and they stated they closed in 2 minutes and the dog would have to stay the night, That is unacceptable since we were less than 5 minutes out. I am not sure what happened to Pet Smart as a company but it is unacceptable to treat people like this and we will not be back. When people ask me about your company I used to give great reviews but no longer will I do this and word of mouth is bad for a company. I promise this.
This review was chosen algorithmically as the most valued customer feedback.
I was at the Woodbury PetSmart location and I was checking out with a lady, she was being very rude and I told her she is being kinda mean. She started saying she doesn't care and yelling at me and the cashier girl behind her started chiming in and yelling and swearing at me and my husband. I talked to a lady manager and she said that they are fine and were...
Read full review
PetSmart
-
grooming
petsmart advertises and communicates that grooming will take 3-4 hours. I brought my dog and he was there for over 6 hours because they were "busy" so he had to sit in a crate for an extra 2 hours because they did not schedule accordingly.

When checking if my dog was ready the groomer was short with me and would not give me clear communication of when my dog would be ready. I came back when instructed after she said it would be another 45 minutes and he was still not ready!
We are here to help
16 years' experience in successful complaint resolution
Each complaint is handled individually by highly qualified experts
Honest and unbiased reviews
Last but not least, all our services are absolutely free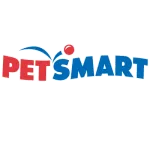 PetSmart contacts