Good Housekeeping Complaints & Reviews
Sort by: Date | Popularity
I received a 2nd notice for payment of $7.97 for renewal of a gift to Debra Haldeman. The last time I wrote and let you know that I no longer wanted to continue that gift. I wasn't happy to know that I have been charged for the ongoing publications, I want them stopped immediately and want reimbursed for those issues. I am not sure why or how this happens but I do not intend to send any money until MY subscription is due. Your VERY prompt attention to this matter would be greatly appreciated. Thank you, Michele M. Sauers
I am receiving two copies of the GoodHousekeeping magazines. One in my name C A Burger(GHK0553811/6#)(14976) which I should be receiving and then I just started getting one in my Husband's Name Terry W. Burger and an invoice (GHK0944628452/1#)(14975). I did not order the one in my husband's name Terry W. Burger. I need this one cancel, since I only need one magazine.
I never ordered Good Housekeeping and started receiving the magazine followed by an invoice. Since in Illinois if you receive something not ordered it is free I ignored the invoices. They keep coming. In addition at the same time this happened to my daughter who lives at the same address but in a different apartment.
My wife forgot to un-tick a subscription box while entering a sweepstakes on their website and right away she got an e-mail thanking her for ordering the magazine. For a month now we try to cancel the subscription through their website as there isn't any contact information anywhere (a contact link provided does not work). We haven't received any issues of the magazine yet a collection agency send us a collection letter a few weeks after the mistake saying that we got a magazine send to us and now they demand the money. There are two ways according to the website to cancel the...
Recently Discussed Complaints
Consumer Tips & Tricks
Worst rating
Subjects of Wide Speculation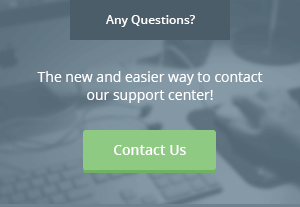 Latest News & Stories
Stay Away
Latest Questions
Latest Groups
Today's Mess-Up Photo