Cosmopolitan Magazine complaints
50
Cosmopolitan Magazine
-
Content sucks
I'm not sure what happen but this magazine is awful. Very hipster and political. It used to have juicy sex stories and real story of thing that happen to people. Used to be affordable beauty and fashion, now you have $300 sunglasses. All your stories are political. Is your target audience now the Kardashians? The average person cannot afford anything in your magizine. I will not be renewing and I will not get online to read what should be in the magazine. Very disappointed!
Desired outcome: I just won't renew. It used to be the risky magazine that was fun to read but politics has definitely taking over
Cosmopolitan Magazine
-
Cosmopolitan Magazine
I've never ordered this magazine nor do I want it. Yet it keeps showing up in my mailbox. I've tried to sign into Cosmo and cancel it if there is an actual subscription I'm not aware of but I keep getting a "something went wrong. try again. Or click here to contact support." message. So I click contact support, put in all the required info AND GET YET ANOTHER ERROR... I don't think it should be this difficult to try and cancel a magazine I didn't even order in the first place.
Desired outcome: I don't want to receive nor pay for a magazine I never wanted.
Cosmopolitan Magazine
-
Cosmopolitan Magazine - Never Subscribed, receiving magazines monthly.
I'm now receiving - quite mysteriously - monthly installments of Cosmopolitan magazine to my business address. I never give this address out, and I'm furious that the magazine is being delivered, and I want it stopped. The calls to their customer service number are not helpful - and they seemingly can give out no information. I see that one individual here had a problem with one of their rewards programs signing them up - I have enrolled in no such program, and want this stopped.
Desired outcome: Stop sending magazines!
Cosmopolitan Magazine
-
Cosmopolitan magazine subscription I never ordered
I just found out today that this magazine has been mailed to my old address for years! A subscription I never asked for with my name on it. I never wanted this and will not have my credit ruined because they keep showing up without my consent. I have no idea how to cancel this sub either. I'm not going to pay for it and apparently haven't been charged since 2018 as far as my old neighbor could discern when they finally called to stop it being delivered to there current address. How much damage has this already done to my credit? I'm so angry about this whole situation.
Desired outcome: cancel my account and subscription
Cosmopolitan Magazine
-
The quality of its content.
The magazine looks and reads like a teen pop magazine from the 80s or like its not geared toward fun fearless women anymore but more towards
25-30 yr old *girls*

Cosmo WAS somewhat spicy but classy
Now its completely watered down, predictable, selfish narcissism and harder left leaning politicking

There's no fashion anymore its all stuff that is unrelated to the very meaning of fun fearless females. This mag is an Ad book. There's 3748458362627² of ads and even the paper quality has taken a DIVE. Its the kind of paper used to print color coupons that you get with your junk mail that advertises granny panties to a nickel off dented cans of pineapples at stater bros. You can practically see through each blurry image that if you look close enough you can still see the pulp the paper came from embedded in the pages themselves. Hideous to say the least compared to the heavy paper of the past with clear images and no bleeding of colors or typeface through the pages.

Whoever this Jessica Pel girl is, she needs to go back to kindergarten vogue and let a WOMAN handle it from here on out
Don't go back to the past just make it for modern women not tweens who are taught to think STD'S are FUN. Ugh fire HER

How the mighty have fallen
Desired outcome: Gear it for women. Teen vogue already exists
Cosmopolitan Magazine
-
Unwanted subscription; company refuses to cancel
Received July/August issue of Cosmoplitan magazine despite never subscribing to them. Called the customer service line (800-888-2676), inputted my subscription number from the magazine cover, and was told it was sent by an unnamed third party service. Cover also stated that my subscription ends in March 2022, but no fraudulent charges have appeared on my debit or credit cards. Automated customer service line said they cannot cancel the subscription, then referred me to another number (800-258-3350), which said it was unavailable.
Desired outcome: Cancellation of subscription; removal of contact information from company database
Cosmopolitan Magazine
-
Cosmopolitan magazine
Hello, I have a a major complaint! I never ordered Cosmopolitan Magazine and and keep getting it in the mail! I am not paying for it. They can keep sending it, but it will not be paid for! I don't kow what is going on, but it better stop. I will take further action if it is not stopped. Thank you.

I have tried contacting Customer Service, but their website will not allow you to do so. It is very sneaky.

My name is Catherine E Williams and at the time these started coming I reside at 735 Merlin St., Bristol, Pa. I now reside at 619 W 3rd St. Florence, NJ. 08518

Please help me with this problem! Thank you.

Sincerely, Catherine E Williams
Cosmopolitan Magazine
-
Magazines being delivered
I never signed up for the COSMO magazine and I keep receiving it. How do I stop them from mailing it to my house? I am tired of this magazine sending it to my house and it appears that this is common compliant. How do they even get my information no other magazine is bombarding me like this magazine. Please help me resolve this issue immediately! I would greatly appreciate any help!
Desired outcome: STOP SENDING ME COSMOPOLITIAN MAGAZINES
Cosmopolitan Magazine
-
I have not paid do not want them im worried that there racking up fines somewhere. that I am not aware
i have been recieving them for a like long time i have not signed up for them or paid for them none of this makes sense why would Cosmo keep sending them i dont need fines racked up on some scam credit card some one need to do somthing !
i have tryed to contact cosmo seems impossible in thought maybe it was one of my family buying seventeen magizine. but it deff not i would like some explanation for this...
Cosmopolitan Magazine
-
false news
This is False information. A vegan diet has been scientifically proven to make it actually easier to gain muscle mass. Vegan/plant based nutrition does not need any more back lash. A Whole Foods plant based diet has been increasing worldwide because of its health benefits, vegan diets are a step closer to plant based nutrition. Protein from meat is not superior to plant protein and there are hundreds of studies to prove that like The China Study, which was one of the most significant studies ever done. This news has saved millions of lives so please don't discourage it. Look at most of our Olympic body builders and see how they strive on a plant based diet. Game changers, the documentary is coming out in September, there is proof right there.
Cosmopolitan Magazine
-
magazines!
I have NEVER went on a website or anything with cosmopolitan magazine nor have I ever submitted my debit card info and it's june 10th I lost my mail key and hadn't checked my mail in about a week and I found my key went to check my mail and I have two magazine from cosmopolitan one with the date of March 21 the other April 21 and also a "PARENT" magazine 😤 I do not want your magazine and I hope you guys are not trying to charge me for them! I will gladly return them! Fix this!

You can contact me at [email protected]
ASAP PLEASE! I don't want this to linger or not get resolved I do not have the time or money for this non sense!
Cosmopolitan Magazine
-
the smutty magazine
Couple years ago I started getting cosmopolitan in the mail I've never really looked at one before I'm over 50 what a trashy slutty piece of crap !
Of Course I didn't order it. And it's near impossible to get them to stop sending it so I just throw it in the trash .

I was told they send out subscriptions that are paid for so that they can say they have so many subscribers even though we didn't subscribe .

Softcore porn should not just be sent to anybody's mailbox !
Didn't order it don't want it when recommended to anybody's kids I considered soft core porn really slutty sleazy advice . Wish they'd stop sending it just goes to the landfill !
Cosmopolitan Magazine
-
magazine subscription
I have been receiving the cosmopolitan magazine for two months. I never ordered or subscribed. I want it to stop. If it doesn't stop immediately I will take further action and sue for harassment also. Stop sending the magazine's I never asked for and I WILL NOT pay for them ! How did you get my info ? You are illegally pushing your magazine on me without my approval. That I would think is available. Stop sending the magazine's. It's all very criminal and that's a bad way to run your business. How dare you try and trap me into something like this. It's a total invasion and forceful tactics. Shame on you Cosmopolitan !
Cosmopolitan Magazine
-
penguin post on facebook about how difficult monday are
I think it is distasteful to make a post about how difficult Monday's are at the expense of a father penguin who is trying to protect his egg. It also shows carelessness on the behalf of the social media team to not understand or recognize that this is not at all funny because the baby penguin probably died due to the egg cracking from the fall. As having I worked on a social media team before as well as having a degree in marketing I know what goes into being able to monitor posts as to not ruin the brand's reputation and in my mind your brand reputation is now ruined. Not only ruined because of the tastelessness of the post but also ruined because how is a consumer able to trust your sexual heath advice if it is clear that the team is not as educated as they should be to know what is actually going on in the social media content they post.
Cosmopolitan Magazine
-
sources
Read a super short article citing that sleeping more than 9 hours a day could cause a 44% increase in mortality vs sleeping 7 hours causing only 9%. They referred to a study but there is no source(s) and not enough information to believe it. If i want to learn more about this subject than a 200 word article, I need to go out of my way. When talking about beauty or personal opinion, I don't see a need for a source. However, I expect that if they refer to a study or another article, they can also cite the source. As a casual reader that isn't subscribed, I can't even complain directly to the company.
Cosmopolitan Magazine
-
snapchat
I'm not sure if you guys hired someone new or if you've just taken a risk but the format you guys have set up for the Snapchat version of
Cosmo is awful. It takes for ever to read because once your halfway through the paragraph it disappears and you have to go through the whole spiel again. SO ANNOYING and honestly has made me stop using the forum it seems like you guys are just out of ideas and are trying to keep your jobs alive. Stop making us suffer! Come up with more content and stop making it so damn hard to read.
This review was chosen algorithmically as the most valued customer feedback.
Is this some new marketing trick from the magazine. I have never ordered the magazine and not sure why I'm getting it. I don't even read magazines, never have; especially not now with everything you didn't want to know is on the internet. What's creepy though is that the label actually has my information correct, because my name is usually misspelled. A...
Read full review of Cosmopolitan Magazine
Cosmopolitan Magazine
-
relationship articles
Hi Cosmo, I watch and subscribe to your snap stories daily, I adore them! Especially your articles on relationship advice. Occasionally, some of your pieces will include gendered pronouns such as he, him, his. I was wondering if you would consider rewording your articles to have more inclusive language in the future as not everyone that's reading your articles is chasing a man. By removing the gendered pronouns it opens up your articles to so many new pathways as well as making more people feel like they're included. It might not seem pressing but to people that have to deal with society subtly telling us that it's wrong to be anything but straight is hard when you don't fit that box. It might be small but a little love goes a long way! ❤️
Cosmopolitan Magazine
-
esa snapchat article
I am contacting you regarding your recent Snapchat article about Emotional Support Animals. The information in your article is incorrect and is going to lead to legal action being taken if the incorrect information isn't corrected. As per the ADA, ESAs have NO unlocks access rights. Putting the information out there that they have PA rights is going to cause problems such as arrests to those who believed the article and brought their ESA with them, lawsuits to stores that allowed ESAs in and they caused damage, lawsuits where ESAs attacked legitimate service animals, etc. ESAs are usually untrained, meaning they pull at the leash, bark, jump on people, and sometimes show aggression. There are laws in place to keep service animals and the public safe, but you are going to convince your readers that those laws are wrong. Because of false/misleading information found in your article, legitimate service dogs have had to retire from having fake or even legitimate ESAs attack them. Because of the lack of research that goes into your articles, I'm suprised the business is still running. Please educate your staff and teach them to do research before they post. You'd think professional writers would know that. I'm very disappointed and will be in contact with my lawyer. What is the Cosmopolitan Snapchat Suprvisor's phone number? Fake ESAs and Service Animals are such a huge problem. I want to be able to go out with my SD and live normally, but every time I go I have to watch our backs for fakes and ESAs. My life could actually be in danger if she missed an alert because a ESA or fake was distracting or attacking her. We've been attacked before by a ESA in a place it should not have been.
Cosmopolitan Magazine
-
snapchat article "how I became a paralympic champion"
There is a Snapchat article title "How I became a Paralympic Champion" featured in today's Cosmopolitan series of articles. My complaint is that the mobile article completely leaves out the Olympian's name in the article and title. The only area in the article where the name is addressed is in the photo captions which is still subtle and unclear as this Olympian's name is Oksana Masters and isn't easily recognized as a woman's name when reading the captioned photos. The article itself is greatly written but in terms of presenting it in the mobile article, I got through to the end and had to google to find out the Olympian's name.
We are here to help
16 years' experience in successful complaint resolution
Each complaint is handled individually by highly qualified experts
Honest and unbiased reviews
Last but not least, all our services are absolutely free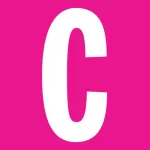 Cosmopolitan Magazine contacts