Bravofly
-
refund for a cancelled flight
On 13th Jan 2019 purchased a return flight to Winnipeg, trip scheduled for 5-12 Apr.the week before my trip I had to cancel
I had confirmation of the cancellation and told I would be refunded £124.80.my travel insurance would cover the rest.
I have not received the refund.my cancellation request is(booking ID: [protected])
Please
Refund the £124.80 as promised
Provide confirmation of my original booking so my insurance pays the rest of my £517.48
Pete
Bravofly
-
last minute currency price
1.
Podczas rezerwowania wakacji cena na stronie https://www.lastminute.com/ byla podana w Funtach (GBP)w momencie potwierdzania danych i dokonywania płatności cena nadal była w GBP ale z konta zostało pobrane za hotel w EURO co z wiazku z tym
zostalem obiciazony dodatkowa kwota w sumie 50, 57GBP ze wzgledu za przeliczenie GBP na EUR.

2. Za hotel pobrali za dużo.
Kwota na moim Atol Cert. £1819.36 - Cena w euro z potwierdzenia email € 2, 117.87
a zaplacilem
13 Mar WWW.MYAKTIS.COM MIKONOS GRC 1, 838.77
2, 130.74 EUR Exchange Rate 1.159
Jak widac zaplacilem 19, 38 GBP ponad.

Prosze o kontakt.
Bravofly
-
I have not received confirmation of my flight and hotel
I booked a flight and hotel with last-minute.com on the 17th February to Billund Denmark but when the money £345.29 was taken out of my account it was payable to Bravofly.com, but when I go into your site it says I haven't got a booking. The dates was from 26th - 29th July staying at Zleep Hotel Kolding Denmark and the flights where with Ryanair. I emailed the Zleep hotel and they confirmed a booking in my name for 2 people for those dates were booked by hotels.com. I have tried loads of numbers but can't get anywhere as I have no booking number as I have never received a confirmation e-mail. Please can you get back to me straight away as I am getting really fed with the lack of information.
Mrs Denise Livesey
Email address denise.[protected]@hotmail.co.uk
Bravofly
-
bravofly sa 892040
To Bravofly SA 892040
Having checked my American Express account I noticed a £50 debit which I did not recognise and traced it further, whereby I found that an unauthorised payment was made from my Paypal account to Bravofly, for unknown services and no qualification for such a demand I therefore want the £50.00 returned immediately to my Paypal account.
Edward Gillam
Bravofly
-
no confirmation received
On the 17th February I booked a flight and hotel, going to Billund Denmark staying at the Zleep Hotel. I booked online with last minute.com but when the money went out of my bank it was payable to Bravo Fly but when I went onto their site it said I had no booking. The booking was for 26th July - 29th July. So far after emailing them around 20 times at customer [protected]@Bravo Fly.com it comes back as undeliverable. I still have had no confirmation.I raised an issue with my PayPal account, but BravoNext said they had sent details which I have never received. Please can someone get back to me as soon as possible as I am not a young person and it is really stressing me out.

Regards
Mrs Denise Livesey
Email denise.[protected]@ hotmail.co.uk
I need information otherwise I require a full refund of £345.29 which has been taken out of my account.
Bravofly
-
they are unable to process my booking, promise to refund back to my account, until now still being held by them.
I made a booking last march 1 2019, for Manila to Singapore, the next day I receive an email from bravofly, that they are unable to process my booking request, the amount has been deducted from my account, stated in the email they will refund back to my account, it's been 11 days already, I called my bank to check the status, and found out, my money still being held by them, and ask me to call them to release the transaction. Hoping for immediate action, .
Attached here my booking proof and their email.
Disappointed for what happen this is the first and my last transaction for bravofly.
Bravofly
-
paid for a changed flight but was never changed!
To whom it may concern,

Me and my partner booked a flight with you to Chennai from Melbourne for the 1st of march 2019 but had to change the date to the 4th of March 2019 which was completed or so I thought. You took the £162.11 from my credit card to go along with the original £377.80 we had paid.

To my horror you hadn't changed the flight as when I went to do online check in it had no recorded of our names on that flight but only the original flight. I've got a screenshot of your site even saying that nothing was booked and that it was now a past BOOKING.

In a desperate need to be in Chennai for those dates we booked another flight for a further cost of £389.84.

So to summarise we requested a date change at a cost which was paid and when it was time to check in you guys hadn't changed it at all and we was stuck and had to pay a further £389.84 to get to our destination.

Looking forward to your response otherwise I'll take further action with a different approach.

Many thanks,

Sam Workman 
This review was chosen algorithmically as the most valued customer feedback.
I am the Finance Manager of GrowthAfrica Foundation with it's head office in Nairobi Kenya. Our CEO Mr. Johnni Kjelsgaard made a booking for accommodation in September for the trip running between End of September/October. The full amount was paid via card No. 4628 xxxx xxxx 7958 as he checked out. Unfortunately, we have two other debits that were done a...
Read full review of Bravofly
Bravofly
-
missing invoice
I am trying to locate a receipt or invoice for a transaction that has appeared on my amex statement as I have searched my inbox and do not have any history of this.

1/6/18 Bravonext 540.99 GBP

Passenger name is likely to be Olivia Nervo or Miriam Nervo

I have called your telephone line but it keeps leading me to different types of robot sounding humans and then hangs up on me. Please email me at [protected]@25eightentertainment.com

Thanks!
Liv
Bravofly
-
money
Booking id: [protected]

I booked this flight on sat 20th Oct, you took my money straight away, then a few hours later tell me you cannot fulfil my flight! as there were none available.
But you kept my money !
This resulted in me not been able to go on holiday with my family as you had my money.

Then to top it off you send me a CREDIT NOTE ! on the 26th oct
This is disgusting, I needed the money not a credit note, last Saturday.
This review was chosen algorithmically as the most valued customer feedback.
I am the Finance Manager of GrowthAfrica Foundation with it's head office in Nairobi Kenya. Our CEO Mr. Johnni Kjelsagaard made a booking for accommodation in September for the trip running between End of September to 2nd of October. The full amount was paid via card as he checked out. Unfortunately, we have two other debits that were done as below: 11th...
Read full review of Bravofly
Bravofly
-
close account immediately
My name is Francine Arceri and someone opened an account in my name. His name is Samuel Takyi. I can assure you I did not open an account with you. Please close this account immediately. I'm sending a picture of my license and my food stamp card as proof of my identity I had to cover up the numbers on the food stamp card.
Thank you for your understanding and undivided attention.
Francine Arceri
Bravofly
-
a flight from manchester via new york to detroit
I have submitted a complaint 20/08/18 but had no reply, this isn't a very good service you are providing.A response would be nice please.
We set off from Manchester to Detroit on August 12th only to miss our connecting flight collecting our bags and getting through customs, the bags went.We were promised a flight the next day at 15.15 that was cancelled we finally flew out at 22.45 and got to our hotel at 01.45 14/08/18 missing a night in our hotel which we had paid upwards of £150 + having to pay nearly £100 pounds for a hotel in New York.This delay caused us to miss a tour in Detroit on the Tues morning.We only had a 5 night break booked and could ill afford to lose time sat in the airport for 10 hrs and missing a night in our hotel in Detroit.The fact we had no baggage added to our discomfort.
My partner booked the trip for my 60th it wasn't how we had it planned.
Yours hopefully
Dave Porter
Oct 29, 2018
10:19 am EDT
Time marches on and still no response not very professional.
Bravofly
-
hotel booking - non refundable did not state anywhere that I could not change the date
We were bought a hotel booking as a wedding gift, it turns out the weekend booked does not suit us, no where on the booking did it state that you could not CHANGE the dates and now im being told that to change the dates im set to loose £500!
I think its awful that you con people out of money and leave them high and dry.
I read the FULL terms and conditions prior to booking and the only charges stated were cancellation charges which is not what i am requesting.
I want to change the dates on the booking by 1 week, thats all i am asking.
Bravofly
-
wrong check in code from ryanair flight given by bravo flight made me lose the flight!!!
Last 3 august 2018 i had a flight from Kopenhagen to London from Rayanair at 7 am (info bellow)København to LondonFri, 03 Aug
07:15
CPH - København Kastrup
Terminal: 2
Ryanair 7383
Økonomi

DIRECT

08:15
STN - London Stansted
Terminal: --
Diana Goncalves Rio
27/02/1993

I lost this flight because the night before when doing my check in bravofly provided me the check in code: YTSPNS
that didn't work in the Ryanair check-in link at all! Those codes are always a combination of letters and numbers and has I assume there was a typo mistake committed at some point! unfortunately it 2
was 8 pm and your only service ( call center nr ) only works from 9 am to some point in the middle of the afternoon depriving me completely from a mean to check in taking into account that there is no other way i could check-in in the airport!
Bravofly
-
I made a booking through skyscanner they took payment but no flights
I made a booking through Skyscanner the made my booking with date and time after 2 hours the said they cannot make progress my ticket they will return my money in 10 days !
They got my money straight away no flights.

BOOKING ID [protected]
Please help me to get my money through.
It did happened through Skyscanner with 2 companies
Last minute.com
Bravofly
It is a scam how can they take money without booking.
I need my money to book holiday please urgently help me.
Bravofly
-
cancelled ticket
I complain about cancelled bookling ID [protected] was cancelled to August 13-23, 2018. I have been told lastminute company. They did refund money back $374.45 But why they took my money $374.45 on July 31, 2018 again. I did call to [protected] no longer this number. Yes I did decline cancelled ticket and want my refund money back $374.45 today. No longer buy other new tickets in the future. I'm very disappointed this bravonext and lastminute look like fraud.
I think lastminute/ bravofly waste our time cuz they didn't give confirm numbers tickets, That's Why Refund Money Back, Cancelled Ticket R/T August 13-23
Bravofly
-
booking ref [protected] through last-minute.
dear sir/madam
I am sure you will be ok.My name is Ijaz Ali Khan and contacting you regarding my holiday trip which is booked through last-minute.com for 5 nigts from 8th of August to 13th of August 2018.I have family of 4 people (2 British and 2 Pakistan national).I was misguided by the schengin visa office regarding the visa process and requirements.At first instance they said to me that you can apply for visa if you have a passport valid atleast 3 months after leaving the schengin country.so i have booked a package through last-minute.but after submission of my visa application when i checked there was no date available for appointment before 15th of August 2018 and secondly they raise the point that my daughter passport is not valid for atleast 6 months.Now i discuss this situation with last-minute team to give me a better alternative for my package but they said your package does not allow any changes which I think is not reasonable.I request them to change it to another available date (quoted dates 20/10/18-25/10/18) or you can allow me to change the passenger for the same trip but they are interested to help me.I also request them to cancel the trip with some cancellation charges but they said if i cancel it, i will get only 185 excluding 30 pounds administration charges which again is not reasonable.I tried from my side with every reasonable solution but they don't want to help me.I am an averge uk household family and can't afford this loss so please keeping in mind my situation I would kindly request you to consider my request sympathetically and give me an alternative solution which is affordable for me as well and reasonable for the last-minute.com as well.thanks and regards
yours Sincerely
Ijaz Ali Khan
[protected]@gmail.com
[protected]
This review was chosen algorithmically as the most valued customer feedback.
Hi, So i purchased a fly flex ticket leaving today from LA to London returning next week. I purchased fly flex as I wasnt 100% sure if I would be able to travel today due to work, it showed me in the terms and conditions (attached) that in order to change my flights I needed to log into my account booking on there site and request a flight change. Thi...
Read full review of Bravofly
Bravofly
-
double charged and angry
Bravofly is probably the worst company i have ever dealt with, they have taken my money twice now for their own mistakes. i had originally booked my flights for the 31st of January to Albuqueque and return to Nairobi on the 1st of April Booking ID: [protected].
i then changed the flight to the 10th of june and the quotation stated 588 euro for 2 passangers Booking ID: [protected], i later changed that to 29th of August the quotation stated GBP 326 for both passengers however i had asked for the 29th of july but they booked the 29th of august and charged me, i changed the flight again a few days ago and the quotation was for 359 euro, i accepted the quote and they told me there was a mistake and that it is now 914 euro and that i have to pay for the agents error
i have lost a lot of time and money with bravoflys inadequacy
i have ended up paying for a wrong date that was bravo flys fault and now i have been double charged again because of their error
We are here to help
16 years' experience in successful complaint resolution
Each complaint is handled individually by highly qualified experts
Honest and unbiased reviews
Last but not least, all our services are absolutely free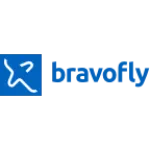 Bravofly contacts