Box Office Ticket Sales complaints
33
Box Office Ticket Sales
-
Concert Tickets
My wife purchased tickets to Morgan Wallen at JiffyLubeLive on 6/4/22 in Bristow, VA. We bought our tickets back in November and were told the entire time we would receive our tickets the morning of the event. That morning, no tickets. We talked online with support and were told we were guaranteed tickets before the event. We traveled 3 hours to this event with friends and family. Booked a hotel and took time off work to be there. During tailgating we kept checking emails for tickets... nothing! We reached back out regarding tickets since gates were open at 530PM, after speaking with support about when we would get tickets, we received an email showing us being refunded? We reached back out and we were told this is because someone could've bought tickets same time as us (Back in November) and it could've gone to them? We got email confirmation on our tickets? This shouldn't even be possible. We couldn't get into the event and tickets were almost $1,000/piece within an hour of the event. We had no tickets and couldn't attend this event due to getting the runaround from your company. This is absolutely unacceptable. I will be submitting reviews on every social media platform you have on how this was handled. We were told that we were refunded since our tickets were no longer available... refunded $400 total for 2 tickets that we bought in NOVEMBER. That wouldn't even allow us to purchase 1 ticket. This is unacceptable. I should now be reimbursed for the huge inconvenience this has cause us.
Desired outcome: Fully compensated for inconvenience with new tickets for another concert with this artist
This review was chosen algorithmically as the most valued customer feedback.
Ordered Tickets online at Wolf Traps arts center in Vienna, Va. I search avoiding third party sellers. I went to the WolfTrap Box office. Somehow without knowledge I was diverted to the site BoxOfficeTicketSales.com and MyTicketTracker.com. I was made to believe that Wolf Trap was selling the ticket for $87.00 and not the third-party seller. It was only...
Read full review of Box Office Ticket Sales
This review was chosen algorithmically as the most valued customer feedback.
I recently purchased tickets to a July 20th 2022 concert for REO Speedwagon at the Ak-Chin arena in Phoenix thru Box Office Ticket sales and selected section 202. I did not look closely and made my payment. Upon receiving the tickets they were in a handicapped section Sec WC202, Row YY, Seat 15 Sec WC202, Row YY, Seat 16. I immediately contact Box Office...
Read full review of Box Office Ticket Sales
This review was chosen algorithmically as the most valued customer feedback.
I purchased tickets online for an event, believing that this was the primary ticket sales service for the venue and event. I paid for the tickets, and the tickets were not delivered either through online download, or email, or mail. My account indicated that the tickets were transferred, but they were not. A "download link" was not active. I only received...
Read full review of Box Office Ticket Sales
Box Office Ticket Sales
-
Your signs of life: the american pink floyd
We purchased tickets in the amount of $188.04. The show was cancelled due to the pandemic and then the Sandusky State Theatre was destroyed due to a storm. We were promised a full refund that we never received.

When I called I was told we could only use a voucher. Due to health conditions my Husband and I are in a nursing home and will not be able to use a voucher.

That is not what was promised to us. This was a not the industry standards at the time of our purchased on January 18, 2020.

This is taken advantage of us and due to us being elderly and Senior Citizens. And to your benefit.
Desired outcome: I want a refund in the amount of $188.04, our Invoice # is 566003. Our credit charge is closed and would like a check in the amount of $188.04 sent to my sons address: 5225 E. Buchanan Dr., Port Clinton, Ohio 43452
Box Office Ticket Sales
-
Cancellation of Show & they are stealing our money
Bought tickets, show cancelled, , Box Office Tickets sending out vouchers instead of refund, , called & they lied saying their policy changed, , I have it in writing from their website we are supposed to be offered voucher or refund of money ! Never offered us a choice! Spoke with a VERY RUDE LADY MANAGER!
Well we have already filed a complaint & our credit card co is going after them! Enough of the lies & games Box Office Tickets, , you did this to yourself, , I will write a review on every site I can!
Box Office Ticket Sales
-
Tickets never came
On September 22, I applied for two tickets to the November 29th Mannheim Steamroller concert at the Wilson Center in Wilmington, NC. After filling out all the requested information, I was told a "verification email" would be sent to which I was to reply to verify my identity. That email never came!
I tried to recover the site for over an hour and start over but without success.
On Sept. 23rd, I tried again and again, still no success and still no tickets!
I then went to the Wilson Center Box Office and bought two tickets, almost the last two!
So, thinking I had been scammed, I notified my credit card people to stop payment. This is in progress. In any case, I have tickets and do not want more. Please stop the process and credit my American Express account.
Thanks, Charles Hollis
Desired outcome: Refund to Credit Card Account
Box Office Ticket Sales
-
Ticket to Wicked in Dallas
I purchased a ticket for Wicked in Dallas for the August 8 (1:30 pm) performance. I picked section E. It stated I would get a single ticket in section E or better. Then in small print it gave covid rules for the balcony. When I got my ticket it was in the top row of BALCONY BB. Worst seat in the house. I called left a message for a return call. Sent an email. I got a snide reply that it said everywhere that it was the balcony. Bait and switch Zone E is lower level.
$184.78
Desired outcome: Refund or Zone E ticket
Box Office Ticket Sales
-
Ticket refund not provided when concert was cancelled
I purchased 3 tickets on dec 12, 2019 for a maroon 5 concert in edmonton, ab - canada on aug 12, 2020. Due to covid, the concert was rescheduled to aug 3, 2021 but then the concert was finally cancelled. According to box office ticket sales policy, a full refund will be issued if a concert is cancelled. All we got offered is a voucher for 110% of the value and it's only good for 1 year. We want our full refund, as per box office ticket sales policy.
Invoice #558835 created on thurs, dec 12, 2019 at 1:37:09pm
Desired outcome: Full refund credited back to my credit card
This review was chosen algorithmically as the most valued customer feedback.
Bought 6 tickets to rangers game, thought we were buying through the rangers official site but somehow got over to box office ticket sales. Paid way to much for them. Covid hit so we waited the season out for a refund. Fans were never able to go to the game, box office has still not sent a refund and is just replying with a automatic message if you email them saying we have to wait until they are doing refunds.
Read full review of Box Office Ticket Sales
This review was chosen algorithmically as the most valued customer feedback.
They never credited our money back, avoided calls, emails, etc. Do NOT buy from this group! I can't believe they are still out here, this was for a Jimmy Buffet & The Coral Reefer Band in Elkhorn, WI back in 2014! They are there to talk to you when you want to purchase, but when sometehing is wrong they suddenly disappeared! It said our tickets were an...
Read full review of Box Office Ticket Sales
This review was chosen algorithmically as the most valued customer feedback.
This company is an absolute scam. I purchased 3 tickets for the Nederland Theater in Chicago a few days ago, today I received and email stating that my "refund was approved" for my tickets. I received a separate email stating that they were not able to fulfill the purchase due to my billing information. I verified my billing information was correct and...
Read full review of Box Office Ticket Sales
This review was chosen algorithmically as the most valued customer feedback.
I ordered 2 Alabama Concerto Tickets costing $327.82 on March 05 2019 & never received them! I have my bank account statement showing the money was taken out of my account that same day! Bank of America Account# 0000 0094 2128! The concert was postponed until July 11 2020 now & I still want to see Alabama! Would like for you to find my expensive Tickets or...
Read full review of Box Office Ticket Sales
Box Office Ticket Sales
-
concert tickets
Sells concert tickets as a third party. The ticket price is listed as one thing, but they charge service and delivery fees, even though they're not delivering anything. The website claims they'll only charge $1-5% of ticket price in service fees, but the service fee charged to the tickets was 30% or more. They don't explain that you're not going to recieve your ticket until mere days before the event. then they have the audacity to say they'll refusing to make a refund, even though the event is more than 6 months away.
Box Office Ticket Sales
-
theatre tickets
After purchasing tickets for a play at a fairly ridiculous price, I agreed to purchase the tickets only to find that ticketsales.com was charging an additional $26 per ticket as a service charge. This is deceptive advertising and this practice should stop. The price listed on the website should reflect a total cost of the tickets including any additional exorbitant service charges that they wish to charge. I also was charged a delivery fee of $15 for tickets that I was told I would have to pick up at the theatre will call window. There was no delivery involved. This is beyond ridiculous. These people should not be in business. The same practices are being used by nearly all ticket suppliers. Why can't people go directly to the organization to purchase the tickets instead of a third party seller who is only out to gouge a buyer.
Box Office Ticket Sales
-
paw patrol live vip tickets
This writer (Allen Hill) purchased 2 paw patrol live tickets initially from online, but noticed that the tickets were excessive in price due to a 30% surcharge causing the ticket(s) to price to become $540 plus dollars instead of $398 dollars. This writer then called the phone number associated with the website to complete the purchasing process and instead of receiving the 30% surcharge I received a 9% surcharge which made my total $442 and change.

This writer obtained 2 seats. Note: The site or representative never mentioned anything about v.i.p packages but sent v.i.p seating tickets, giving the illusion that this writer and guest would have v.i.p accommodations.

Upon arrival this writer entered the v.i.p entrance and was directed towards seating.
This writer then noticed that v.i.p. passes were being issued to the first two rows of patrons. This writer spoke with the man issuing the passes and he stated that the first 2 rows only received such passes. This writer called the number located on the invoice of sale to dispute the disparity.

Upon calling the number this writer informed the receptionist of the issue and was placed on hold for several minutes. The receptionist couldn't answer my concerns and this writer became irate and insulted the receptionist then asked to speak with a supervisor.

This writer was placed on hold for several more minutes. Upon speaking with the supervisor this writer then explained previous concern as expressed to the receptionist she denied that this writer had v.i.p tickets, that only 2 standard tickets were purchased. During this exchange this writer became irate and insulted the supervisor and ended the call.

This writer called back a few hours later to address the issue again and spoke with a manager. The manager stated that I didn't purchase v.i.p all access tickets just v.i.p seating tickets. The manager stated that this writer didn't ask for v.i.p all access tickets, but I didn't ask for v.i.p seating but was granted that.

The site or the receptionist that did the ticket transaction never mentioned that seating v.i.p was included in the purchasing of the tickets or that v.i.p all access was different from the other or available either. This writer paid almost $200 dollars per ticket only to find out v.i.p access wasn't included, but v.i.p seating was. Then 2 days later the tickets dropped significantly in price for that section and for v.i.p all access not to be included was a robbery and totally ruined this writers young child experience.

This writer informed the manager of wanting to file a complaint concerning the issue. The manager then stated that he would be the one handling the issue and to expect a call back from him personally rendering the same results. Meaning nothing will happen because he could control how far this writers complaint went, even after this writer asked to speak with his superior.

This writer is requesting a partial refund for the inconvenience and lack of expertise displayed by members associated with such busniess.
Box Office Ticket Sales
-
tickets that I thought I was purchasing from ticketmaster
I purchased tickets to Jeff Dunham that were seats being sold by a third party and not ticketmaster. The real fraud comes in when the invoice for the tickets indicates one amount and then you click purchase and wala the service charges for $152 appear. Do NOT PURCHASE TICKETS ON THE SECONDARY MARKET ESPECIALLY IF IT IS FROM BOXOFFICE TICKET.CENTER. There are others that have been scammed as well. Just hope at least my tickets work when I go to event. I will be contacting the FBI and Consumer Protection as this is totally wrong. This company should not be in business.
Box Office Ticket Sales
-
big daddy weave tickets
I just purchased Big Daddy Weave tickets for the local church in town. All tickets are $20and they charged me $31 for " good seats" and 18 and some change for processing fees and some other ridiculous charge. I called the church and they have never heard of this website and would never sell tickets for this price. This website also had "front row" tickets for 125$ and the church stated they have no assigned seating, as stated before. ITS come as you are and find a seat type deal. I am very angry and upset that people continue to rip other off. I am reporting to the BBB.
This review was chosen algorithmically as the most valued customer feedback.
I was looking to buy 2 Def Leppard concert tickets and was told the cost would be $159.50 a ticket for "really good seats. 13 rows from the ground floor". There was also a 23.50% service fee of $74.97. Shipping cost of $7.95. The total cost for the 2 tickets was $401.92 USD. I contacted the venue where Def Leppard will be performing and was told these...
Read full review of Box Office Ticket Sales
This review was chosen algorithmically as the most valued customer feedback.
On Nov. 7th I purchased two tickets from Box Office Ticket Sales for the Nov. 29th performance of White Christmas at the Fox Theater in Atlanta, GA. When we arrived at the Fox they did not honor our tickets. They scanned our paper tickets and the electronic PDFs and the tickets were "invalid". The tickets they sold us were not authentic. This was supposed...
Read full review of Box Office Ticket Sales
We are here to help
16 years' experience in successful complaint resolution
Each complaint is handled individually by highly qualified experts
Honest and unbiased reviews
Last but not least, all our services are absolutely free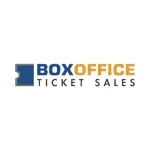 Box Office Ticket Sales contacts