Boost Mobile / Boost Worldwide complaints
323
Boost Mobile / Boost Worldwide
-
Expediated Shipping Service
On 19 Jul 22, which is a Tuesday I purchased a Sim Kit online because I bought a new phone and I just wanted to swap phones. I paid $12 for the expediated shipping service which meant the Sim card should have been shipped out the same day. So Wednesday no card, So I decide to call Thursday because I still have not received card. I speak with customer service, and she says she guarantees the card will be there Friday, but still no card so I call back again, and customer service tells me the card will not be there until Saturday. Why did I pay for expediated shipping I ask, and I request a refund for the expediated shipping cost? No problem customer service rep tells me I will process right now, it will show up on your card 5-7 days depends on bank, this was on 22 Jul 22. So today I realize I have not gotten refund yet, so I call Boost Mobile and after being on the phone with CSR she tells me they can't refund they can only credit account. No that's not what 2 other CSRs told me. She said she spoke with supervisor Saul and he told her (Andrea) they could not refund because they don't have the confirmation number for the payment. What?
Desired outcome: Refund my money and apologize to me for thinking I'm too dumb to know that is BS.
Boost Mobile / Boost Worldwide
-
Not refunding overpayment
As a Disabled Senior on an unsteady monthly income, I made an "overpayment" to Boost in November of 2021, so that I wouldn't be afraid of missing a payment and having my phone disconnected. In May of 2022, I still had a significant amount left as an "overpayment". In May 2022, I was notified that I was eligible for the Affordable Connectivity Program for poor people, and in that program I could have a VERY low payment. Before I accepted, I contacted Boost to see if the overpayment was refundable. I was assured that it was. So I accepted the ACP Benefits offer and went with another company. On June 16, 2022, I contacted Boost to start the refund as I was changing over on or about that day. The customer service representative again assured me I would get the refund and opened Case ID #[protected]. About five or six weeks later, I still had not received a refund. I contacted Boost on July 25, 2022, and was informed that my Case ID was closed and I would not get a refund because I was "ineligible" due to too much time passing. This makes no sense. I had a lot of money overpaid. And they cannot just keep it!
Desired outcome: Please refund me the entire $300.00, either by check or back on my debit card.
Boost Mobile / Boost Worldwide
-
Service Plans
I prepaid for a years worth of service. They were unable to port my phone number as promised. I didn't receive a sim card for 3-4 days to even begin to activate my account. After numerous calls and countless hours on the phone with them they could not port my phone number. I was told I had to wait 2-3 days for it ti take effect. So all told I lost a week of my service time based on their information. I asked to speak with a supervisor 3-4 time ans I was hung up on every time! I requested a refund of MY MONEY on the 8th and 9 day but nobody acted upon my request. When I finally had someone to refund my money they told me the account was cancelled without notice and the money taken. I'm out of over $100.00 and I never received any service! They refused to credit or return it. I view them as outright crooks. Combined with making customer service nearly impossible and very difficult this company should be avoided big time. The bottom line is they create a mine field so they can keep your money without service in return.
Desired outcome: I want MY MONEY back!
Boost Mobile / Boost Worldwide
-
Customer service and causing me to loose my phone number
On July 1, 2022 my Boost mobile phone was accidently lost in in 20 feet of water in a lake by the Canada border. I had the same phone # [protected] since April 2014 when the service was Virgin and later became Boost. I called customer service to try to get another phone and India told me I need to give them my account number and pin. Neither of which I ever used because I had "automatic" payment since 2014. Then they said I have to go to Boost store - which there isn't any in the state of Minnesota. One India guy said to go to Waco Texas store. REALLY? On July 2 I got the right "pin" and on July 3 I now was talking to Manila Philippines. Again I was NOT helped and I said I wanted a "port out pin". I was tired of trying to work with Boost and wanted to switch carriers. The 3rd female I talked to said she knew what to do and ended my service and said my "pin" is also my "port out". BUT IT WAS NOT. When I called Consumers Cellular they said the account had to be active. Opposite of what the 3rd female said. I called back and told the account was closed and could not get my number back. So I wasted 3 days and lost my number, lied to, and got the WORSE customer service in history. I will let the entire world know how bad Boost is. People are already sharing their bad experiences with me. ALL I WANT IS MY NUMBER [protected] BACK. If not I will continue to "bad review" Boost for their bad service.
Desired outcome: Just give me back my phone number of [protected] and I will leave this as a bad mistake made with your company. I'm being punished for the mistake by the female in the Philippines "help" (not help) desk.
One thing I didn't mention was while talking to India, they wanted to sent a text to my phone and me to get information from it. I kept telling them in India and later in the Philippines that the phone is LOST in 20 feet of water near the Canada border. Neither me nor anyone else except the FISH were going to see it. It was like talking the walls. That and telling me to drive 1500 miles to the "nearest" Boost store. I am NOT saying they were stupid - but they only know what is on their training sheets and NOT helpful.
Boost Mobile / Boost Worldwide
-
Poor signal because I am on T Mobile not ATT towers.
I bought a Celero 5g phone on the 27th of June. I tried making a call and they couldn't hear me at all. I tried to get the store to change my service to ATT. The phone is locked so I am using T Mobile towers. The store told me T Mobile didn't work very well with my phone. I tried to return the phone but the store wouldn't accept returns. To get reliable service I would have to buy another phone that's compatible with ATT. I just paid 180 dollars for this phone. I feel like the store should have sold me a phone that uses ATT. I have to be able to talk to the VA hospital. I feel like I got ripped off.
Desired outcome: The unlock code and instructions to change my SIM or fix the programming issue with T Mobile.
Boost Mobile / Boost Worldwide
-
Unlimited Data Contract Breach
I had Virgin unlimited data, text, calls. $35/month prepaid. Then, Boost bought them. Have been paying the bill with auto-pay for over a year. And this past weekend lost connection and they are saying I reached the 10GB data cap. My usage has not changed and I was not informed or agreed to any change in contract. They are unlawfully trying to get rid of old plans in this manner. They made me change the SIM card under the pretext of putting me on the 5G, which is not true. I need help getting my plan back as it was.
Desired outcome: Restore my unlimited data plan
This review was chosen algorithmically as the most valued customer feedback.
I got on the national verifier for government assist went to boost mobile store. Bought a new phone bought the service plan paid for activation. Exactly 2 weeks later they turned off my service wanting another $50. I just spent almost $500 on a phone and didn't have a phone so I paid another $50 online. And I paid for everything I guess they just threw my...
Read full review of Boost Mobile / Boost Worldwide
Boost Mobile / Boost Worldwide
-
Mobile phone
I live in the country. I have had this service since virgin mobile switched. It has been nothing but problems. I bought a new phone 1 month ago. I have now went 4 weeks with no phone service in my area. At first they said they were updating the towers. Then they said it was just my phone. I called back the 5th time with five other people in my area with no phone service. I would like to know why I have to pay a phone bill for 12 months for a phone not working in order to get it unlocked. My lack of service is boostmobiles fault and they are not taking any accountability. The last time I called they added $10 dollars to my account for me now having service for 3 weeks. I don't want money I want a phone that works. If something were to happen to me at home I would have no way to call out for help. I have now been hung up on twice just today.
Desired outcome: I would like to have working service or to get my phone unlocked. I just paid a good bit of money only to be let down
Boost Mobile / Boost Worldwide
-
Service
OMG

I went to Boost store .my phone was not charging. I asked them if I was eligible for a boost up ! T he young lady said yes .I proceeded to look at their phones .Basically all they had was Samsung btw it' a decent phone for what it I wanted to spend. A man came out of the backroom he proceeded to tell me about the phones, I misunderstood him on the price and said No I just want to spend around 100.00 . I asked him twice the price, I thought he said 118.00 He then asked me for my phone number . I told her , then proceeded to look at a flip phone for my grandson , who is 5 . Next thing spoke to him again and he said that since I wasn't buying the phone for 180.00 that I had to pay 60.00 for my phone number back ! I said what ? I just got scammed ? no phone smh and you took my phone number too? ! Then to my disgust he said 'welcome to America the home of foreigners ... get used to it " I ended up paying 100. for a flip phone that you can buy for 50.00 anywhere . I cant believe it , a man my own son's age would be so contemptuous to a customer .I never had a problem with boost and until now they were such a great company ... I know you can't buy a quality phone for a 100. however it was just a temp phone . And on top of it I was so shaken up . he processed my bank card and pushed ok (green) button on credit card machine . What happened ? Why do I feel so bad .Was I robbed ? Is that discrimination ? or is it ok today in America ...idk I'm still processing it all .
Boost Mobile / Boost Worldwide
-
The Predatory Business Practices of Boost Mobile
The contempt with which Boost Mobile treats its customers extends far beyond just its customer service...Their business practices border on being predatory...

After 12 years as a satisfied customer with Virgin Mobile they sold out and transferred their clients to Boost Mobile - 2 years with Boost now, reasonably satisfied, good cell service, no prior issues - On 2/7/22 I bought a new phone from Boost Mobile, paid in full. - Unbeknownst to me, on 2/8/22, the very next day, someone contacted Boost and scheduled my account to be closed and deactivated on 2/28/22. No one from Boost ever contacted me to verify. I received my new phone, shut off my old phone which I had also bought from Boost, inserted the SIM card into my new phone and it worked fine. On 2/20/22, my monthly Boost payment due date, Boost deducted a full 30 day payment from my checking account as I was signed up to Auto-Pay. I thought nothing of it, unaware my account had been scheduled for deactivation on 2/28/22... However, Boost should have certainly been aware of that fact so why did it take a full 30 day payment out of my checking account if there were only 8 days left on my active Boost account - On 3/1/22. My service ceased. I managed to contact Boost where I learned for the first time, someone had closed my account. Just that simply. I was informed there was no reactivating the account, I would have to open a new account. My phone number of 14 years was unrecoverable and the monies I had in my Boost account were forfeited. Literally dozens and dozens of calls, texts and DM's later to Boost, and my service, though still paid in full until 3/20/22, remains cut off. My brand new phone which I purchased from Boost is rendered useless as they refuse to unlock it so I can obtain service with another provider. While I relentlessly pursue this taxing and trying issue in search of a satisfactory resolution from Boost Mobile, I believe it only fair that it should be brought to the attention of anyone and everyone considering doing business with them.
Boost Mobile / Boost Worldwide
-
Boost refuses to replace brand-new defective phone
I purchased a brand-new Samsung Galaxy S21 FE 5G smart phone on boostmobile.com on January 13, 2022. It arrived a few days later. Since then, I have tried multiple times to activate the phone using a literal stack of Boost mobile SIM cards (yes, they are ALL "Expanded Network" SIM cards.) No success. "Something went wrong. Please try again later." I have taken the phone TWICE to the nearest Boost Mobile store (over an hour away.) THEY have tried to activate the phone with MULTIPLE brand-new SIM cards. No success. I have contacted Boost Mobile Care Services MULTIPLE times. Every time, they try to activate the phone AGAIN, and every time, they say, "We need to escalate this case." No case number. No nothing. Another week goes by. The "escalated" case goes NOWHERE. For several weeks now, I have demanded that Boost either replace the phone, or refund my money. They do NOTHING except to pretend to "escalate" the case AGAIN, and AGAIN, nothing actually happens. No case number. No ticket number. No action at all. Nothing. Just the same routine EVERY TIME. "I'm so sorry Sir..,let me try to activate...there is a problem...I will have to escalate the case..." Every time. No action at all. It's been two months. I am filing a complaint with the FCC as well. Boost mobile sold me a NEW phone that THEY can't activate, can't unlock, and REFUSE to replace or refund. I am completely baffled.
Boost Mobile / Boost Worldwide
-
boost up program
I was elegable for the boost up program...I wanted the Galaxy s51 phone...but it was not listed under available phones...I chose another phone which as listed at $599.99...it said the phone could be bought at $27 for 18 months...which I agreed to...instead they took $595 out of my bank account instead of the $27...I called to try and get the money refunded to my bank account and to cancel if they were going to take that much money...they informed me that the $595 I paid was a down payment...why would I have to pay $595 as a downpayment if the price was $599 that would leave me owing $4...instead they want to charge me the $595 plus $27 payments for 18 months that is almost a $1000 on a phone I dang near paid off with the $595 I already paid...which was all my bill money for the month...I am on social security and can not afforf the $595 they took from me...they told me I could not cancel the phone either...why not all other businesses allow you to cancel something and get your money back...tottally annoyed and frustrated.
This review was chosen algorithmically as the most valued customer feedback.
My husband and I are senior citizens. We are also disabled. On Feb. 20, 2022 my daughter bought us cell phones and boost service. Today I contacted boost via twitter because I saw online service was able for $8.33/ month. I attempted to ask about this but rep wouldn't answer via twitter. I would like to have this offer.
Read full review of Boost Mobile / Boost Worldwide
Boost Mobile / Boost Worldwide
-
Unauthorized Credit Card Transaction and Identity theft.
On February 02, 2022

I visited a Boost Mobile Store to open an account for my sister.

Purchased a IPhone SE for the total amount of the device; $412.00.

Paid for the device full price and also paid for the activation fee..

No problem there right..

What is the problem is the same Boost Mobile store made a Unauthorized transaction with my Debt card of the total amount of $327.00 after I had left the store.

On top of the fact that the employee working activated this account and used a email address, address and date of birth that has no relation to mine.
Boost Mobile / Boost Worldwide
-
Poor customer service
I purchased a new phone in January 2022 the district manager was in the store at that time the employee was so helpful i purchased the insurance they stated if anything happen if was 100% covered week later the phone was broken i went back they said come back a week later I went back a week later only to be told i had to pay a few for the damage i was told it would come the next day I wait 2 days no phone I went back to the store they said it was on back order damarius stated she had 1 in the back she could give me so I bought the case I called back she said they gave me a coupon but I can't use it and she don't know when it will be available i went back to the store for the 5th time only to be told they sold the phone they promised me so I had to purchase another phone and case at this point I'm out of $86.00 with insurance so I don't know why I purchased the insurance i went back today to return the case for the phone I couldn't use damarius stated its past 5 days you can't get your money back I stated if you hadn't sold the phone I could have used the case I'm done with these lying associate that don't care about customers then they kept speaking spanish
Desired outcome: I would like to speak with the manager over this company about the poor service and all the extra money I spent
Boost Mobile / Boost Worldwide
-
Samsung Phone
On January 25th I bought a phone from the Boost Mobile online store, a Samsung A32. Once I activated it the phone worked fine, however after activating the phone I tried to connect an HDMI cable to the phone and watch NETFLIX on my TV. It didn't work. I ordered another adapter and again the phone did not connect. I tried the adapters on my wife's phone (same model) and it worked. When I contacted Boost, first they hung up on me. I recontacted them and they told me I couldn't get a replacement because it was 7 days past the purchase date. This is the second phone I have purchased from Boost that has been damaged and the second time they would not correct the problem. I have been with Boost for a long time and their customer service over the past 3 years has been awful. NEVER NEVER buy a phone from them online.

They will not help you. As soon as I can I will be leaving this company. I will never recommend them to anyone.
Desired outcome: I would like to get a phone replacement for the broken one they sold me. I will gladly return this one. And an apology for their customer service.
Boost Mobile / Boost Worldwide
-
Phone activation
EMail: [protected]@prodigy.net

Phone number [protected]. I lost my phone in a snowstorm. I bought a new one. The phone had all my passwords and PINs.

Trying to activate my new phone, I was asked for payment dates and amounts. I could not provide as they were automatic and recorded in aforementioned phone. (I did tell them that my last payment was $10.00 for extended data).

When calling on 02/01/22, I was told this was not sufficient information. Unbeknownst to me, they locked me out for 48 hours. Trying again on 02/02, I was initially told that I was verified then told not. I was told to go to a Boost Mobile store. After contacting a store, they told me the couldn't help and to go where I bought it - online.

I was told by a supervisor named Nel that I would get a call back and have not received it.

I am caught in a loop of not being able to prove who I am because the proof is in a lost phone.

What do you suggest?
Desired outcome: Phone activation
This review was chosen algorithmically as the most valued customer feedback.
Boost mobile refused to unlock my SIM card it's been over two years I have had my iPhone after 12 months they still refused to unlock it and keeps shutting my phone off on the 26 th instead of giving me my full monnth I'm paying for please help
Read full review of Boost Mobile / Boost Worldwide
This review was chosen algorithmically as the most valued customer feedback.
In November 2021, I chatted with a customer service rep about purchasing a replacement phone and wanted to be sure it would be compatible. I wasn't going to purchase through another vendor until Boost assured me it would be compatible, so I went through with the transaction. Since then, I found out my phone is with the 3G Network that will shut down in a...
Read full review of Boost Mobile / Boost Worldwide
Boost Mobile / Boost Worldwide
-
Double billed
I bought a new phone at Boost in Oct 2021. On Nov 26 I discovered I was double billed for Oct. I called customer service but service rep couldn't see both charges. I called again on Nov 29 and asked for a supervisor did not get to supervisor and no resolution so I filed a fraud claim with my credit card on Nov on the 29th. On Nov 28th I was double billed again. I called customer service on Dec 27th and again asked for a supervisor but did not talk to one. According to Kevin he could see the double charge but he said it would be applied to the next month's bill. But this isn't true because they had locked my phone on Dec 27th until I paid Dec bill. I asked him to refund to my credit card but he said he couldn't. I again filed a fraud claim with my credit card on Dec 27th which posted on the 28th. On Dec 30th my account was suspended. Again I called customer service and demanded to speak to a supervisor. Robert (the supervisor of the day) said I was not doubled billed and said my credit card statement were not correct and if I didn't pay Dec bill my account would stay suspended. So I had no choice but to pay a second Dec payment (that I didn't owe) in order to use my phone. I couldn't even switch providers because the phone was locked. I can only see my current payment on transaction history.
Desired outcome: To be reimbursed for the forced 2nd Dec 2021 payment.
We are here to help
16 years' experience in successful complaint resolution
Each complaint is handled individually by highly qualified experts
Honest and unbiased reviews
Last but not least, all our services are absolutely free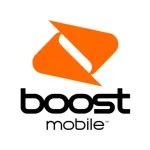 Boost Mobile / Boost Worldwide contacts