Big Lots
-
Employee Courtesy
I shop on occasions at the Big Lots in the Cedar Springs area of Spartanburg, SC. The last time i was shopping and checking out, the employee put my things in a bag in a hurry, he did not hand me my merchandise i had just paid for instead i had to reach for the things i had paid for and another employee was coming on duty and the one on duty was just in a rush to get off work instead of paying a customer courtesy. I went in there again today and his attitude was the same when i checked out as for as saying thank you plus he said something under his breath.
Big Lots
-
Slip and fall
I was Invovled in a slip and fall. almost 2 Year,s ago I have submited all necessary document that was required, and to no avail. I have been trying to resolve ( settle or find a solution to a problem, dispute, contentious matter. I have been calling and leaving messages and know one has contacted me. so enough is enough I am not going to let biglot get away with their negligent,( failing to take proper care in doing something, that caused me injuries. I will not just walk away! big lots you will not get away without compensate.( give( someone) typically money, in recognition off loss, suffering, or injury incurred; Recompense ( make amends to (someone) for loss or harm suffered. I am ready and willing to resolve this matter ASAP! no more bullshit from Biglots. So like I said contact me ASAP.
Desired outcome: To be compensate fairly. in recognition of my losses, suffering and Injurie,s Because of biglot store negligent.
Big Lots
-
damage to my loveseat and no real help from big lots
is it customary for getting no help from big lots i bought a loveseat yesterday hired someone to unload it since im 76 years old the center console was damaged beyond repair i called to see if they would deliver another and pick up the 1 i just bought they refused i asked the manager to call and let me know if they can help they didn't have the curtesy t return my call instead they had the salesman call me the box it was in had been damaged he was sore there was no damage to the seat could not see it untill it was brought into my home i have to hire someone to load and unload i feel i didnt get any consideration from big lots can you help ...Richard
Desired outcome: id like them to pick up damaged seat and deliver a different one ty
Big Lots
-
Broyhill mattress set
We purchased a high quality mattress set with the help of Progressive Leasing for nearly $900 in August 2018 from Weaverville, NC. Of course it came with a warranty. Of course, it was too complicated to redeem the warranty. It was failing after 9 months of possession. Now, it hurts my back to sleep on it. It sinks down in the middle. We turn it often. It is an extra thick mattress. We bought it that way thinking it would last. The Progressive number is #12094973. The name of the receipt is Dewey Harling Jr.
Desired outcome: Refund or Credit Half of Cost for something more suitable
Big Lots
-
Sandpointe 6PC High Dining Chairs (Outdoor Chairs)
I bought (6) chairs 10 days ago, May19 at store number 5384, 10001 Hull St Rd North Chesterfield VA along with the high top round gas fire pit table...I took delivery of the table but the chairs were out of stock in their back room - been waiting for this store to get the 6 chairs in... about 3-4 days ago they called someone at Big Lots Shipping/Warehouse(?) and were told Big Lots has about 100 chairs in a warehouse "somewhere". Why cant the store manager (who is a nice guy) call a higher authority and get a delivery time. I don't want to get a refund as these chairs go with the fire pit table.
Desired outcome: Someone to send my 6 chairs to the store location of purchase
Big Lots
-
furniture department awful customer service
Went to buy furniture at Big Lots at 17575 Foothill Blvd in Fontana, CA STORE (#4014). we bought the furniture(love seat and sofa) and were told we could pick it up (our choice) the next day and someone at the store would help us load it but we needed someone to help us unload. WE said ok. Next day went to pickup the set and were told there was nobody there to load onto my truck. When I asked for the manager, the woman said she was the manager and there was nobody to help load it. While I was loudly protesting, another customer overheard and said he would help me load it onto my truck. While loading on my truck, I observed a male big lots employee helping another customer lift and place a large furniture item onto his truck. This caused me so much anxiety I could not go back in and complain as I was too mad and could not calm down. This it totally wrong and in all the times I have purchased furniture, bedding, and other large items at other local stores, this is the first time I've encountered this.

Purchased, 05-05-22 at 13:00pm.

s04014 r010 t7755 d20220505 x07

amt 767.16

act 5529

auth code 02224z

Cust info

Alfred Velasquez

5063 auburn avenue san Bernardino ca 92407

909-499-6256

[email protected]
Desired outcome: Would like to know if this is big lots policy not to help load items onto customers vehicle. IF not, please see to it that this manager (if she was the manager) understands my frustration over this issue.
Big Lots
-
the Manager at your Big Lot in Roanoke Rapids NC
I went to Big in Roanoke Rapids NC to buy a bed and a patio set, the manager was not friendly at all, she look at you like you are disturbing her and not a lack of customer service friendly, I also want to know why that Big Lot does not carry what they have in the store, I wanted the patio set that cost $ 777.00 and a bed and they did not have it, this big Lot is the only one that is near to me so I do not have an option to go to another one, there should be an option when the store do not have what they are selling in the store, maybe a card or something to put your information on it, if a customer what to buy a big ticket item., I have concerns, please have someone call me about this matter, I am the manager at one of the State Rest-areas on I-85 and if we have a complaint, my superiors will inform me on the issue and then email or call that person whom put in the complaint, my no# is (804)761-2912 or you can email me at [email protected], thank you!
Desired outcome: I stated that in my complaint up above
Big Lots
-
Nashville Mobile Console
My husband visited the Charlottesville store ( 590 Branchlands Boulevard Charlottesville, Virginia 22901-1791) on March 15, 2022 at 4:40PM in search of a new double recliner for our sitting room. After looking at several models he decided on on the Nashville motion console. There were several less expensive and even one model on clearance but he was looking for something that would last and even bought the extra insurance which he normally would never do.

Though he came prepared, even bringing a trailer on his truck to his dismay there were really no employees to help him load. Finally one female employee and he were able to get the box out of the store and unto the trailer.

Upon arriving home as he was unboxing he noticed that the middle console was broken in several places . He took pictures and immediately called the store. The employee that answered apologized and said that the furniture manager would be in tomorrow.

As my husband continued to assemble the chair he noticed that there were multiple breaks in the console. However he felt that due to the long commute to the store and the fact that we had company arriving the following weekend , if the store would discount the chair that perhaps he or a friend could possibly reinforce the broken areas.

My husband was able to speak with the furniture manager the following day who again apologized and simply ask him to take more pictures and bring to the store, which he was happy to do. However when he arrived at the store's location the manager was extremely rude and told him that she would not be able to do anything without actually seeing this huge recliner combination in person. The manager even went as far as to blame my husband and the fact that her employee and he had trouble loading the recliner when he bought it. This statement was particularly funny because she was the employee that brought it from the back and she herself struggled with the box trying to get it to the front.

I am not only disappointed in the quality of this store's merchandise , and their lack of customer service but most of all the manager's lack of professional behavior when questioning my husband's honesty. This is a man that prides himself on being upfront and honest with everyone. We will never do business with this store again.
Desired outcome: Our desired outcome would be a sincere apology for the lack of customer service and some type of credit or help fixing this chair or replacing with a new one.
Big Lots
-
Argumentive rude furniture manager
I came in to see if the albany big lots had a couch in stock a kid named ethan said he would be with me in one moment he was helping another customer and then proceeded arguing with a customer over which chair would match HER floor i told him dont forget the customers always and she said she would come back when he wasnt working so asked ehat i wanted help with while he was texting on his phone then he proceeded to the back and said he would be right back to let me know i was waiting for 15 minutes until another employee asked if i had been helped yet and informed me he clocked out for his lunch they then helped and when i left i saw him sitting in his car and he waved at me like it was a joke
Desired outcome: If he was my employee hed be fired in a heart beat
Big Lots
-
Paul the Cashier at the Store in Tampa, Florida 3804 South Dale Mabry Hwy, Tampa, FL 33611 at Britton Plaza
On Monday, March 7, 2022 at approximately 9:45 a.m. I was at the Big Lots store located at 3804 South Dale Mabry Hwy, Tampa, FL 33611 at Britton Plaza. The purpose for my visit was to pick up an online order I placed the day before (Sunday, March 6th). I had taken advantage of the 15% discount for my Birthday bonus (as my birthday is in March) since I am a Rewards member.

Prior to my visit I received multiple emails stating my order was ready. It isn't necessary to do that since one email will suffice. In one of the plethora of emails I received it stated one item that I ordered was not available. Naturally I was disappointed but at least I was informed or so I thought. My online order consisted of a total of six items: two were for the same item which was the one not available in my order. Therefore I had a total of four items in my order I was to pick up. When I got to the check-out area Paul was the cashier on duty. I recognized him from my last visit and was pleased to see Paul. The last time I was in the store Paul registered me as a Rewards member.

At first Paul was not able to find my online order. I got a bit annoyed since I received countless emails from Big Lots telling me it is ready for pick-up. After some time Paul went to the area behind the cash register and gave me a bag with only two of the four items I ordered. I asked him where is my toothbrush since I was looking forward to using this unique toothbrush. This is when Paul started getting really uppity and completely condescending as well as patronizing to me. Things started to go from bad to worse.

Paul started copping a defensive attitude towards me stating there are only two items in your order out of five. Yes, I knew about one item not being there but I also ordered a toothbrush and some jelly beans too. Now I was very upset not only by my order missing so many items but the cashier was being so uppity and disrespectful when I have every right to question my order as a Rewards member and customer of Big Lots. After this argument I was told to sign my name on a digital board. I kept looking for the pen to sign my name and Paul barks out to me "sign it with your finger." I signed it with my finger in an atrocious manner and hit a button since everything was so small and hard to see with the glare from the store lights.

What I ended up doing was cancelling my order. It certainly did not help having this cashier telling me to relax. When did Paul become a Big Lots psychologist as well? I could not have been any more relaxed it. I would have been a jellyfish. Paul never helped me out at any time in a professional and orderly manner. Instead I get insulted from Paul. After the order got cancelled and he had to do the order again he tells me in front of other customers who were waiting in line by this time, "Red is for stop and Green is for go."

He was making this snide and insensitive remark to me because I hit the wrong key. What do traffic light signals have to do with the buttons on the Big Lots digital board? By this time I was raging inside and once my order was finally completed I stalked off from the register area. As I was looking for someone that was with me in the store I happened to stop nearby the register area and heard a customer and Paul the cashier talk about me. It was right then and there I said to myself "That's it…I am never coming back to Big Lots ever again."

Unfortunately, I had to stay in the store for a while but when I got home I cut up my Rewards card, unsubscribed from future mailings, and sent to Spam all the hundreds of Big Lots emails that had crammed my Inbox. Now to add insult to injury I had a really difficult time inputting my birthday discount into the Promo Code box when I ordered online. I contacted the Live Chat and Mayrelle helped me out.

Then when I was about to pay for the items there was no discount. Of course, I contacted Live Chat and got Mayrelle once again. She ended up thinking I was someone else who had placed an order. Big Lots has a lot of nerve sending you multiple emails every single day on their sales, specials, promotions, etc. Big Lots sure wants your business but they have the rudest employees like Paul working at the Tampa, Florida store. Buyer Beware.
Desired outcome: I would like to have the three items that were not in my order shipped to the store since they were not available at the Tampa, Florida (Britton Plaza) store I ordered online for.
This review was chosen algorithmically as the most valued customer feedback.
Purchased on10-14-2021 at 07:16 and the agreement was that I would pay $100 once a month on the 3rd. However, on 2/3/2021 they took over $390.00 out of my social security Leaving me no money for rent, food, or anything else. My problem is I would not agree to pay that much knowing that my ss only give me $995.00 a month. Knowing that I have to pay rent...
Read full review of Big Lots
Big Lots
-
Rest room access
At approx 1:00, today 2/10/22, I was shopping at your store at 3705 Rosecrans St.. I needed to use the restroom and saw an associate walking by who turned out to be Ken, a store manager. We were DIRECTLY in front of the restrooms and he told me that I would have to go up to the register at the other side of the store and ask an associate. I did just that and was told to ask an associate at the BACK of the store. I explained what had happened and was told that I had to wait until someone was free. I told the associate to have a manager meet me at the restroom. I waited and no one showed. I then went into the back of the store and found Ken in the break room and asked him to let me into the restroom. He advised me that the restrooms were not public, but rather PRIVATE. I told him you have a six foot high sign saying Restrooms over them...how can they be private? He stated, well they're private. I lost it and said "F**k Y**" and left. After we checked out I went back to get his name and he said to be sure I told them about saying FU. I said no problem. PISS POOR CUSTOMER "SERVICE"
Desired outcome: An apology would be nice. Maybe Ken should review his Customer skills.
This review was chosen algorithmically as the most valued customer feedback.
My thoughts to why Bosses and Senior Management cannot retain employees. Companies find it challenging to hire and retain employees in today's environment. I started my work career back in the earlier eighty I had the privilege to work with a manager who truly cared for her employees and the customers. Vonda Gainey saw in me what I did not see: becoming an...
Read full review of Big Lots
This review was chosen algorithmically as the most valued customer feedback.
Purchased in Julyn 2021, Couch stuffing was coming out and noticed zippers were broke under cushions, called the West Mifflin Pa store and spoke with Kyle he asked for pictures of damage which I emailed him, that was August 1, 2021. Never heard back from him I called again and he stated they were waiting on replacement couch, I called every week and wa...
Read full review of Big Lots
This review was chosen algorithmically as the most valued customer feedback.
I was in the Sierra Vista Arizona Big lots store asking an associate by the name of Lily for help and she told me to find another associate to help you I busy. She needs to be fired from Big lots immediately because she is the only one with the horrible customer service. The Corporate office needs to fire this woman on how she mistreating people. A man...
Read full review of Big Lots
This review was chosen algorithmically as the most valued customer feedback.
I'm writing this because of the frustration, inconvenience and stress that was caused to me and my husband on December 9, 2021 at your Germantown, MD store. I tried to purchase the Parker Beige Recliner for my husband for his birthday but everything worked against us on this evening. It started around 530pm that evening when Doug helped me purchase the...
Read full review of Big Lots
This review was chosen algorithmically as the most valued customer feedback.
I visited your store at 3340 Cypress Plantation Point, Raleigh NC on Sunday December 26, 2021. I encounter the worst cashier and attitude ever at this location. The cashier name is Jackie and she had a horrible, nasty, disrespectful attitude that I ever experienced at an retail establishment. I was undecided bout a few items and she just kept saying "do you...
Read full review of Big Lots
Big Lots
-
Overcharged my account by $90.87 for on-line order
Placed an online order - much of which was later unavailable. The charges have just been continuing on my account and now there is an overcharge of $90.87. There is no phone number that will ring through to anyone. I went online and did a chat and was told to give it more time. Really? This order was placed on December 6 and today is the 20th and there was another $41.76 charge to my account yesterday. IMO, this is reprehensible. And...no "live" customer service. I've been a loyal customer, but no more...I won't even shop there after t his.
Desired outcome: Want the refund that is due to me.
Big Lots
-
I can't get my money back
On Dec 5th-6th I ordered a 22 piece Christmas Village set online from the McKnight Road Store in Pittsburgh PA. On Monday the 6th I went to pick it up and they couldn't find it in the stockroom. No problem I found it on the shelf in the Christmas section. Susan the woman that was taking care of us cancelled the online order and rang us up on the one that we found with other things we had bought for 42.83. The refund for 26.75 was in my bank from the 6th-9th then disappeared as if it was never there. I called my bank who told me I have to call big lots which I did spoke to Susan who then told me I have to speak with the manager who takes care of the refunds. He told me he remembers refunding it but by now it's not showing on there end. Susan never gave me a receipt for the cancelled order either but we didn't realize that till we got home and we don't live in that area to go back to see what she did. I am very disappointed with the customer service we received when we called corporate. We are on a limited income and can't afford to just blow this off. If someone can help us to resolve this issue we'd really appreciate it. You can email me at [email protected] Thank you
Big Lots
-
Fresh Finds whole dried cranberries
Dried cranberries were rock hard (instead of soft) and when I tried to chew on one it broke a tooth. I have bought product before and have always been able to eat the cranberries without any trouble. Product was obviously inedible and should not have been sold. (Lot #82316 P). Purchased at New Braunfels store. Dental bill will be provided when available.
We are here to help
16 years' experience in successful complaint resolution
Each complaint is handled individually by highly qualified experts
Honest and unbiased reviews
Last but not least, all our services are absolutely free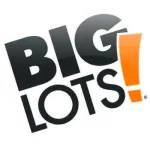 Big Lots contacts