Asplundh Tree Expert complaints
55
Asplundh Tree Expert
-
business practices
One of the Asplundh trucks out of Kansas City was traveling north bound on 71 and something came off their truck and busted out my windshield around 1115 am to 1140 am on 07/21/2022. There was a phone number on that truck [protected]. We spoke with a man names SEAN Snethen who stated his boss told him unless we can prove it, they will not pay for my windshield even though there tracking devise showed their vehicle in the location at the time of the incident. He further stated that the truck had nothing on it. This is outrageous at best. I have not car now because the windshield is damages beyond repair. This even went as far as to say well we sell our trucks with the phone number and logos on them, passing the buck. If my windshield is not replaced, I have full intention on hiring lawyer and I will go for more than the windshield. This is about principle. Take responsibility. The truck was moving so fast after the windshield was broke, we had to stop and could not even catch up with this truck. The fact that they admit the truck was in the area, admitted that that was their phone number on the truck. This man just kept blaming his boss, saying Ya they tracked the truck there, but it had nothing on it, not sure what more they need. They are liable and I want a resolution immediately,
Desired outcome: repair to my windshield
Asplundh Tree Expert
-
They are not experts!
Destroyed Layland Cypress trees to clear power line. Understand they have to clear power lines but to damage and destroy the trees by not knowing how to cut the tops off correctly is an incorrect statement that they are experts! They did a horrible injustice to ten twenty-five year old trees. They will end up dying and my neighbors and myself believe you have no idea of what you were doing!
7/20/22 tree trimming company destroyed 10 layland cypress trees. Cut them in a horrific manner. left limbs on power lines. 25-year-old trees destroyed because they said they had to follow Duke Energy's rules. Spoke with Duke Energy and they said they will just claim eminent domain if I file a complaint. The stress on the trees and on me is complete devastation and I have to see it every day now. If you can do not let this tree company on your property!
Asplundh Tree Expert
-
General complaint
Came by to trim the trees in the neighborhood. Completely butchered them. When they came for my house they put up a fall zone which multiple cars were in. They started cutting lower branches to a 100 year old tree, so I went out there to complain since I had no forewarning as to them coming by. They said they gave out pamphlets, but I'm here 24/7 as a housewife and no pamphlet came by. If I hadn't intervened, my tree would had more cut off than the strip of air space the Energy Company owns.

For cleanup, since a few properties are owned by an older woman who kept it wooded, the company just came back and chucked the debris into it. I mean they did bring a wood chipper, but stopped using it after a certain point and threw the excess into her property. Then after a week or so, they came back by to clean up another chunk and did it again, except with heavy machinery.

Is that the standard?
Desired outcome: Forewarn unaware customers of trimming service. Don't butcher the trees. Clean up properly.
This review was chosen algorithmically as the most valued customer feedback.
My address is 912 Sequoia Avenue asheboro. I don't know who hired you but you ruined my trees and I want compensation this was 2 weeks ago and totally unprofessional
Read full review of Asplundh Tree Expert
This review was chosen algorithmically as the most valued customer feedback.
There was a ASPLUNDH truck on my block trimming trees at around 11:20am Monday. I notice the truck because of the loud noise but did think anything of it just people working on the trees. When I went out around 1:30pm and notice the scrape on the drivers side of the door. I got in my car and approached the gentleman the was standing on the ground. The truck...
Read full review of Asplundh Tree Expert
Asplundh Tree Expert
-
Duke power sent them to trim trees. Horrible job and destroyed my garden
6/6/2022 12-3pm We was told they would need to cut on 2 trees. They cut 7 trees! Straight up murdered our tress, garden, and left the mess. Took entire sides of the trees off. And others trees are still in the power lines, they didn't take all the branches off one sides of those. Just the ones in our yard was destroyed. Trees was even more than 15 feet away from lines was cut just because they parked the truck in our yard. The workers didn't give a crap about leaving mud tracks in our yard, stepping on plants in our garden, having limbs damage our sprinkler system we just got fix.
Asplundh Tree Expert
-
Trimming of trees for FPL electric company in Ft. Lauderdale
Asplundh was trimming the trees near the powerlines at the rear of my property approx 2 weeks ago and did a awful hack job on the trees. I called FPL and complained and a supervisor stopped by and looked at the awful job that was done. Then two guys from your company just stopped by thinking they were going to trim them so they are neater looking. but nope. I have to sit and look at dead branches hanging, trees hacked and my 5 year old could have done a better job.
Desired outcome: I would like for someone to come and trim them neat even across somewhat. As you will see in pictures the hack job that was done and nothing is neat about it. I have to sit and look at this which does not say much for your company.
This review was chosen algorithmically as the most valued customer feedback.
Driver in Topeka, KS at the intersection of SE Forest and SE Sardou streets thought it was good practice passing a school bus with the stop sign out and 8 ways blinking. This happened at approximately 3:35 PM on Thursday March 7, 2022. I was assisting a disabled student off the bus and this driver was more concerned passing the bus just as I pulled in the...
Read full review of Asplundh Tree Expert
Asplundh Tree Expert
-
Tree trimming that occurred when the helicopter with drop down saw was trees in our area
This occurred on Saturday February 26, 2022. The Helicopter with saw was trimming in our area. That in itself was not a problem, but the mess they left behind and the damage they did to our lane was inexcusable.

We are currently flooded in at our farm do to the flooding of Wills Creek in Coshocton County Ohio. The tree trimmers trimmed along the power line here at our farm. I know they could havce gotten here at the time to chip up the branches, but instead just left them where they fell.

The worse part is that our only way out from our flooded farm is by a drive back of our barn. Your employees in their trucks made a muddy mess of the drive and it is our only way out of here when we are flooded.

I expect them to repair this damage to the drive and come to chip up the brush. Please contact me T [protected] Nate McNeal
Desired outcome: Chip up the brush and repair the driveway that they damaged so badly.
Asplundh Tree Expert
-
Tree pruning
The company came over recently one morning and pruned a few of my backyard trees along my easement. I assume at the bequest of WE Energies because I didn't call them.

When my neighbors came home, they saw the debris that was left behind in their backyard and were not impressed. I wasn't either.

I have had a great relationship with my neighbors thus far and I hope to keep it so. If their shoddy cleanup work threatens that, I strongly urge all not to use them in the future.
Desired outcome: Better respect for other people's property.
This review was chosen algorithmically as the most valued customer feedback.
On January 24 around 2PM Asplundh workers came to trim trees under the power lines on my property. I wasn't home when they arrived and when I came home they had driven past my no trespassing signs, opened my pasture gate, drove over a single strand hot wire fence and parked in the middle of my pasture. There is an easier way to access the power line than...
Read full review of Asplundh Tree Expert
Asplundh Tree Expert
-
Tree "trimming"
These guys cut down two 4 ft pines, and one 15 ft pine for no clear reason. They are giving me three 2 ft Laurel's. They are criminal tree butchers and seem to answer to no one. I explained the situation repeatedly

They also left me two days of cleaning up branches cut for the power company. A tree took down a power line and they left it lay.
I am 76 and cant keep up this kind of labor.
Desired outcome: Three large evergreen treas for replacement
Asplundh Tree Expert
-
Power line clearing
Yesterday I asked a worker who was trimming our trees to leave the cuttings from our large oak for me to cut up as firewood. I mean it's our tree so I figured they would do as I asked ...instead I was totally ignored and my wood is now gone. I was told when I confronted the workers that they was not informed by the guy I told not to take the wood because I have a woodstove..now how come this isn't stealing? I'd like compensation. I would take pictures but of what my wood isn't there to take a pic it's been stolen. Also there's damage to my trees at the end of my driveway from fallen branches while cutting other trees and these trees where bought by me years ago. Damage to my personal property.
Desired outcome: Compensation for wood and damaged trees
Asplundh Tree Expert
-
Tree trimming
These guys are a bunch of the laziest people I've ever seen in my life they spent one hour working in the rest of the day standing around or cooking food on my table no one speaks English and they made rotts all around the property I can't believe people get paid for this kind of work I'm guessing DTE or consumers owns them and gets kickbacks or else they wouldn't be so stupid as to hire such a piece of s*** company they literally sent out two trucks and six guys to do what one actual tree guy could get done by himself
Asplundh Tree Expert
-
A tree fell on my chain link fence
August 2021 - Asplundh Tree Expert was trimming trees for Dominion Energy Virginia. The trees were being cut on the property behind my home. A tree fell on a chain link fence that is my yard and completely tore the back down. The damage is so bad that the complete section of the fence needs replacing as well as checking the post holding the fence.
I have talked to the supervisor of the job and have not gotten anywhere with this guy except attitude. He wants to do a cheaper fix which is not an option.

Asplunch Tree Supervisor of the job: Nick Harmon [protected]

My Name: Eleanor Pearson 109 Hollyberry Drive Gretna, VA. 24557
[protected]
Asplundh Tree Expert
-
Property Damage/Tree Branches Left In Yard
After getting home from work today I found multiple large (>4in diameter) branches down in my backyard. They were all laying on top of a row of boxwood bushes planted beneath the tree they cut. All the bushes are now completely flattened. This same situation happened less than 6 months ago and I was forced to replace the flattened bush. Both times the branches were left for me to remove from on top of my bushes. This is extremely unprofessional and lazy work done by the company!
Desired outcome: I want money to replace my damaged bushes!
Asplundh Tree Expert
-
Personal property damaged/rude/blocking turn around/ parked in private drive and refusing access
2020 Asplundh was granted access to my yard to remove trees. Trees were felled and left laying for weeks. I was assured before they left everything would be cleaned up. Once trees were cut, I noticed they had blocked my drain therefore flooding the yard. When the workers returned I pointed this out and was assured everything would be returned to the way they had found it. They continued to cut shrubbery and trees on the property adjoining mine and stacking it at my walk way. I was told they would be back in a week or two to finish up that the chipper shredder had torn up. This May a year later, they have yet to return. I cleaned the mess up myself and have had to hire an excavator to divert the water running through my yard due to the humongous trees that had been left laying.
Today, May 4, 2021 I had a visitor at my home. When she left my home she went above the house to the turn around where Asplundh workers were PARKED IN THEIR VEHICLES and asked them to move so that she could turn. They informed her that they did not have to move that they were working. Which they clearly were not or they would not have been sitting in their vehicles. They afterwards pulled their vehicles (including the one parked in my driveway) across the ditch onto the property of which they supposedly were working.
Desired outcome: I would like an apology to say the least, and I never want them on my property again!
Asplundh Tree Expert
-
My yard
Was gonna dump mulch and was told not to come in yard when wet. They told me today 12/8/2000 it would be a couple days. 2 trucks got stuck in my yard and tore it all to HELL. I want it fixed ASAP or I will contact a lawyer I have pics of trucks and my yard . Also this is night at 6:11 pm and dark out now my number is [protected] so some one needs to contact me
This review was chosen algorithmically as the most valued customer feedback.
For the entire week of Sep. 23rd - 29th, 2020, I have witnessed Asplundh "Tree Experts' mutilate trees throughout our community, taking the extra wood to sell for profit as wood chips. They have taken down far more than is necessary to clear the power lines. I have lived in this home for two decades and have witnessed this job being done other times and...
Read full review of Asplundh Tree Expert
This review was chosen algorithmically as the most valued customer feedback.
When the workers were finished I went outside and seen that they had broken all of my lawn lights going up my driveway. They left tree trunks overnight which killed my lawn. It is now yellow. Not to mention the many cigarette butts found in my yard including trash. I am not for sure which workers did this but I find it to be very inconsiderate, very disrespectable and unprofessional.
Read full review of Asplundh Tree Expert
We are here to help
16 years' experience in successful complaint resolution
Each complaint is handled individually by highly qualified experts
Honest and unbiased reviews
Last but not least, all our services are absolutely free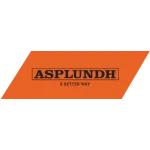 Asplundh Tree Expert contacts