American Swiss complaints
147
American Swiss
-
2X Pair of earrings
On the 07th of May 2022 I went to an American Swiss in three rivers to buy 2X pairs of earrings. The transaction amounted to R1199.00 but however I was given a 50% discount which was for one of the the earrings after being advised by the consultant who assisted me. The earrings bought were round studs and heart shaped studs. The transaction went very well and the consultant offered to help with the packaging. After the packaging I left the store and went straight to my house at no 8 Diabase Avenue, Waldrift, Vereeniging 1939. The gift was intended for my wife's Mother's Day gift. On the 8th of May 2022, I gave my wife the gift which was packaged at the store. Upon opening the gift, my wife discovered that the earrings didn't have the butterfly locking mechanism on the heart shaped earring. Upon this realisation, I then went to the store on the 12 of May 2022 to make them aware of this dilemma. At the store there was one of the 3 ladies but with the consultant who helped me. I then explained to the consultant as to what May have happened and she told me that there was no way such a thing could've happened. This is even when there was a surveillance camera right direct to the where the packaging took place. I then gave the consultant at the store my contact details to investigate and ask the consultant who helped me as to maybe assist with the earrings locking mechanism could have been misplaced. However the consultant was adamant that the locking mechanism was not left at the store and she insisted that I should buy new ones. This is even worse because the surveillance camera was available. My complaint is not precisely to say that there was any malfeasance or anything like that, but my belief is that, this could've been an honest mistake which required the consultant to view the footage and establish what could've happened. I feel that the both consultant should be given an opportunity to return my call within the next 48 hours, failure to do so, the matter should be investigated fully and brought to conclusions. My contact number is as follows, 0835058586, Mfanafuthi Rich Mbuli. This transaction was made with an FNB cheque account on the 07th of May 2022 at around 13:00 to 14:30 at Three rivers square.
Desired outcome: I only want a review of the footage to establish as to what happened to the butterfly groves and if found, given back to me and my wife.
American Swiss
-
Incompetent service
I am so upset with American swiss. On the 25/2/22 I paid R650 into my account at american swiss empangeni. The lady assisting me paid the funds into my old foschini account which has been closed for years. When I received my statement I noticed that payment from 25/2/22 was not reflecting. I then called customer service and was told the issue would be sorted and I just had to send through my proof of payment. I then went to American swiss richardsbay as I was in Richardsbay at the time. A lady by the name of Thandeka assisted me and sent through my proof of payment, this was on 22/03/22. On 24/03/22 I went back to the store for feedback, I was told American swiss was offline and asked to go to foschini as they were online. When I got to foschini a lady by the name of Leane assisted me. She called customer service only to be told to do the same process again as the person at the other end had no idea what she was talking about as nothing was logged. Leane then emailed my proof of payment yet again. I waited till the following week then I went to American swiss empangeni. I was then assisted by Ansie who was told to email proof of payment yet again! Till this day the funds are not reflecting in my account and I've been going back and forth between home and American swiss trying to get this matter solved. Today I went to American swiss empangeni and was told head office would call me to clarify, there was no phone call.

Now I want to close my account and I cannot do that as "HEAD OFFICE" is trying to sort out the matter. How long do I have to tolerate this pathetic service from American swiss? Or are yall hoping I loose my slip so yall can turn around and say you cannot help me as I don't have proof of payment? I've never been more disgusted at such pathetic service as I am right now, and I sorely regret ever opening an account with American swiss!
Desired outcome: Return my money as you cannot seem to be able to allocate the funds to the proper account So I can just settle and close the account and be done with it!!!
American Swiss
-
Repair without an accepted quote
My wife and I decided to get a quote on re-sizing her 9 Carat wedding band that we have owned for 28 years from the American Swiss store in Cape Gate Cape Town on Saturday 26 March 2022.

On Friday 1 April 2022, my wife received the mentioned SMS, we were quoted R2419.31 to have the ring up-sized from a size F to a size I. As requested we did not respond to the quote. However in a separate SMS we were informed I quote "confirmation: you have accepted the American Swiss repair quote with reference...we will let you know when the repair is ready for collection at ASJ Cape Gate" We immediately called the Cape Gate store and spoke with Maria. We informed her of the SMS's where after she informed us that we should ignore the confirmation SMS

On Saturday 3 April 2022 we decided to go and collect the ring without going ahead with the re-sizing or evaluation, to our utter shock and dismay, we were informed that the ring was already repaired. This could only have happened last week without our express permission or authority. This unprofessional and more importantly not treating the client fairly.
Desired outcome: We want our ring back immediately. We do not trust you with our pride and joy. The ring today feels lighter in comparison to when we handed this treasure to you in good faith. We are not paying for the repair.
American Swiss
-
Liars
On the 05/03/2022 we bought a expensive ring at Kathu american swiss, on the 10/03/2022 the ring was taken back because it was fading. 26/03/2022 was taken back, refused to give money only voucher. The 2 working there called me a "m" not gonna give full name I was called. I will never buy there again and I will go to hello peter about this. They kept the ring and the invoices.
Desired outcome: Fired or an apologize to my fice
American Swiss
-
Wedding ring
We did make an a laybe of rings at American Swiss lichtenburg 2021, laybe was paid up on 10 July 2021,2021, we were our ring on 25 September 2021, after a month those rings change colours, the rings becomes black in colours, those rings are silver rings, we went to store to complain, the answer was there is nothing that can be done, because of the sanitizer we are using, code of the rings 25364518379,22365108497, im not happy about the quality of American Swiss, n
Desired outcome: Give us new rings
American Swiss
-
Ring sku id: 36498229
I emailed and sent messages on Instagram enquiring on ring size for this particular ring. They just replied it's standard size and even ignored me on Instagram. I further asked what is the circumference for standard ladies rings I got no reply.

After providing the ring ID I don't understand why the store cannot provide me with details on the size. I also do not understand why they don't put up thier sizes in the website aswell. I am truly disappointed since I wanted to purchase it but now just waiting since noone has gottej back to me.
Desired outcome: I wish to know the rung size for ring IDSKU ID: 36498229
American Swiss
-
5ct wedding ring set that tarnished
Good evening

To whom it may concern,,I ashika singh purchased a 5ct wedding ring set on the 30th August 2021 from American swiss in the oval shopping center. My wedding was on the 19th December 2021,hense I only used it for literally 3months and the ring tarnished so badly.I love jewelry and I love American swiss but I am saddened when I look at my wedding ring even ashamed to show it off.

Contact number:0713603092

Emai :[email protected]
Desired outcome: Refund and will take another ring a 9ct
This review was chosen algorithmically as the most valued customer feedback.
My daughter baught x2 rings for me and my husband as a gift and she paid cash for it. My husbands ring is a titanium which cant be sized. The guy at the store told her that if it doesnt fit we can just come to exchange it for the right size and they have enough stock. When we opened it my ring had two stones missing and my husband too small. On sunday 20...
Read full review
American Swiss
-
Michael Kors ladies watch
Good day.

I've recently purchased a Michael Kors ladies watch as a gift for my wife.

Upon opening the gift we noticed a evident fade and scratches on the ear areas where the straps connects. Looks honestly like a previously used item. I'm very disappointed by this because I chose to buy from American Swiss as I considered you to be one of the most reputable brands in the jewellery business.
Desired outcome: I would like a replacement.
American Swiss
-
My ring
I purchased a wedding ring last year two piece and was told its white gold and I paid alot of money for this ring, it changed color so badly, it broke I sent it back for fixing and I had to pay, I always buy from american swiss as in forever but totally unhappy with this ring, I need help or I ca post on social media for people not to waste they money
Desired outcome: new ring without color running
American Swiss
-
Complaint
Ek het die stel die 16 des gekoop Ek kon net sowel n 10 rand stel gekoop het dit sou Langer gehou het
Julle juwele is uiters seal die kettingtjie het heelmal afgegee en ek is lus om dit op Facebook te sit om vir almal te wys dit is pateties. Ek is Nou oppad om dit te Gaan terug gee by city mall Klerksdorp. Ek sal nooit weer iets by julle loop en ek Gaan dit op help Peter please. Dit is n skande
My nr is 0636417304.
American Swiss
-
Products and services
My boyfriend bought engagement ring on 18 /12/2021 at American swiss it was surprise ring he only found out the ring s too big on 22 /12/2121 we tried to return it at the store to get my size they refuse t give me my size the only thing that they told me was they don't have my size i told them to exchange they refuse to change i ask them t refund they refuse i don't know what t do or to take this t my lawyer i can't wear a big ring if he knew that there's no exchange he wl never bought it there
Desired outcome: 063 9030 145/061 131 2490
American Swiss
-
IPhone8
I bought an Iphone 8 at American Swiss at Grahamstown in the Eastern Cape province November 2021 but after 2 weeks the buttons stopped working, i sent it back for repairs but they are still keeping it at their shop and everyday when i go there to check it, they say they haven't got the supplier to repair the phone. This phone is still new i only used it for 2 weeks and i feel like the shop doesn't care about this matter beacause everytime i go there. They keep telling ne they dont have the company to repair yet
American Swiss
-
Account number 6277430011097508811
I Purchased a pair of 0.55 diamond SNOWFLAKE earrings on 23/10/2021, American Swiss, Phoenix plaza Durban. There was no price on the display so the lady checked the computer, told me it was R29999 and with a 35% discount I paid R19499. On the American Swiss website, same earring normal price is R23999. Even my Receipt description is different. It says solitaire instead of snowflake. I went back to the store and the agent insists price is correct. I know I was charged incorrectly. How can the normal price of the same item in the same company differ so much. I would like you to check the item number on the receipt with the item I purchased. Photos are attached. Please rectify my account. 35% of R23999 is R15599. 35 and that's what I should have been charged. My contact number 0814335173. TFG ACCOUNT NUMBER 6277430011097508811
Desired outcome: I should be charged 35 % of R23999. Please rectify my account.
American Swiss
-
Both product and service
Good evening I purchased a ring In july, it dit not fit and I took it back to refund, they were going to refund but my boyfriend fetched it back. Then they said wait till summer it might fit then, I moved and gave in the ring at cape gate and they kept it there with the paper work and certificate for the manager. They didn't want to return it. I went and fetched it and only realised once home no certificate or original packaging was given back. I don't want this ring I had it evaluated and and its not even worth R600. 3 months after purchasing it they tell me its old stock, why cell me old stock anyway and then not wanting to return it. Please arrange a currier I will pay and take your ring back because even emailing the lady asking for my paperwork she ignores me and this is not acceptable. Indo not believe a person should be made such a fool of.
American Swiss
-
Treatment of staff
I just think it's downright unfair for your employees to be working on a day where there is a constitutional right for them to go vote today, and still they have to work from 8am to 7pm? Utter nonsense, customers shouldn't be the only people put on a pedastal, what about your hard-working staff? They have a right to vote, instead they have to stand around an empty store for 11 hours, ridiculous!
American Swiss
-
Engagement Ring White Gold with diamond stones 9ct
Good day
I'm so disappointed on the service rendered today At American Swiss on West Street Durban, actually I had bought an engagement ring in August 2019 for R5999 white gold with diamond stones 9ct, the ring is flimsy and half of those diamond stones came out even its color has changed.This store in question could not help and told my partner to get it fixed from her pocket.The ring is only 2 years old and please attend to this matter urgently.My contact is 0836853461, email:[email protected]
American Swiss
-
Calvin Klein watch
On friday the 15th October, send a watch back for a battery and minor repair . They lady said she can't see where she can send such a watch for service i can just leave it there with them so that they can find out. I went back to them today and the watch is still there because they were busy to find out were they could send it.
I'm so disappointed
This review was chosen algorithmically as the most valued customer feedback.
Lost my account card a few months ago. Was unable to go into store to get a new card due to the pandemic and avoiding public places. When I finally was able to go into store was told that I need my ID, so I just canceled my lost card. Today I finally was able to return to the canal walk store but was told I now also needed a bank statement. I am not...
Read full review
American Swiss
-
Patetiese en mees ongeskikste mense wat daar werk het geen kliente diens nie
Ek het n ring gekoop by city mall American swiss. American swiss by Checkers het die ring wat ek soek. ek gatvol se die DAME daar vir my gaan daar waar jy dit gekoop het. ek nie haar hond nie ook nie haar kind. Sy sal Sy nie so praat nie, net omdat ek blank is dink Sy ek moet maar tevrede wees jammer ek is nie n hond. Ek gaan als op halo Peter sit.
Desired outcome: Refund the ring
We are here to help
16 years' experience in successful complaint resolution
Each complaint is handled individually by highly qualified experts
Honest and unbiased reviews
Last but not least, all our services are absolutely free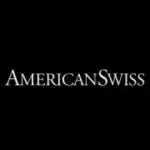 American Swiss contacts