AirAsia
-
flight rejection - nani
This is related to the rejection of my Nanny who is from Mindanao Philippines. It took us so many pain to find someone to support our busy family here in Manila Philippines to have one. we were able to find one and booke here a flight to Manila from Davao Airport for a flight today March 9, 2017 for a 6:30PM flight.

This Nanny of ours came from the Barrios deep inside some brgy. in Davao Del Sur who wanted to give a better future for her family. given that she came from the remote brgys and barrio of Davao Del sur we requested her to get a Brgy. Clearance or Certificate because she does not have any thing obviously she is poor.

The problem is she travelled 4-5 hrs to the airport with Little money that I sent to her enough that she will arrive Manila accompanied by a family friend to keep her safe.

your check-in counter in Davao rejected her identification and I called your customer service and I was slapped by a response that as a standard people need to present a valid ID Number. what is worst they would only like to rebook my Nanny for the 11pm flight on the same date but again they will require an ID. it is already 5:00pm the airport in Davao is Miles away from the city where can you expect to get an ID this time? My nanny right now is in the airport not sure where she is the cellphone of her companion is low in battery. With no FOOD and no place to sleep. This is the worst time for a poor person to be left alone in a place where she even does not dare to go. There were security personnel and Policemen who tried to intervene and ask for Grace accept her. she only have a small bag of clothes what is the security risk there? They wanted a nicely knit laminated picture at this time?

Hello! Davao is a province this is a disgrace you even did not pity the poor person you in you airconditioned places of work educated and have a proper work cannot see thru the eyes of poor people? I work on a multi national place but I know how to weight things out. Just because she is poor? I thought air Asia was accommodating but for sure I will tell people about this problem and I will make sure to put this in face Book so that everyone will know of what kind of heartless people you have in your Davao Terminal.

Again there were 2 of them by the way another person .

Destination -Manila
Origin - Davao
Time of Departure - 6:30pm
Date - March 9, 2017
Flight Details - forgot the ### of it!
AirAsia
-
wrong type of booking
8-3-17
My father was entered wrongly the date of birth and one
alphabet the name of guest.. it was too late when he found it because the payment is done even if we make corrections right away..we try to cantact the office but they are not accepted .Therefore, we have to burn of it.. I feel so disappointed, because air asia did not imagine so reasoble ! By the way, All costs are paid separately ..'EVERYONE CAN FLY'?I afraid everithing is empty talk! ;P
This review was chosen algorithmically as the most valued customer feedback.
Dear airasia I'm writing this complaint regarding the ground staff "Iza Jasfina" with staff number aax2877(not really sure about the number) at counter W5( ID 90 counter) at KLIA2 departure hall. On the 7th of March, I approached counter W5 to purchase the ticket to kuching, while checking in the luggage, she asked me what's inside? I replied it's a...
Read full review of AirAsia
AirAsia
-
reschedule flight
AA should inform passenger before the date of the flight!

"AK5436, scheduled to depart from Penang (PEN) to Kuching (KCH) on 07 March 2017 at 4.50PM (1650hrs), has been retimed to a new time as below."

however, i received my email on 530pm which mean that AA only inform the passenger after the time of the flight! as a results, as a passenger i have to waiting at the penang airport around 3 hours which wasting my time on the airport! AA should inform the passenger early than the time of the flight! please take this problem as a serious matter!
AirAsia
-
short notice and disappointment with flight
Dear whom it may concern,
On the 27th of February, I went to Chengdu airport to board a flight to New Zealand via Kuala Lumpur. On arriving at the airport I was sent to another desk and told that I would also be flying via Gold Coast Australia and that because I did not have an ETA visa they would not let me check in for my flight despite being a British citizen. Gold Coast was not on my flight itinerary and this caused me some panic. I was told that applying for it could take up to 72 hours and that I had to pay £40 for it. Luckily, it was all processed in enough time for me to make my flight but this caused stress I did not need. I would have been more prepared if it had mentioned 'Gold Coast' on my itinerary. All my Australian friends and my friends who had been to New Zealand before said that they had not required visas to pass through in less than an hour like I was told I had to do.

Also, I would like to say that I was very disappointed with the fact that nothing was included in the price despite it being a long haul flight. I was told that I would have to pay extra if I wanted to watch tv, eat food, rent a blanket, sit in the area of the plane with the lights out, change seats. I thought this was ridiculous considering I paid so much for the flight and that the flight was over 7 hours long. I also found that the air hostesses on board were unfriendly and did not give service with a smile.

I hope you listen to my complaints and consider some changes in the future. I would also like compensation for my ETA visa as I have done further research and I did not have to pay for it as I am a British citizen.
My email is [protected]@outlook.com

Thank you.
Rebecca John
AirAsia
-
flight
I am writing you with a serious complaint against the ground staff at Bangkok DMK airport:
They frankly refused to check me in in spite of valid tickets and all-good travel documents.
No reaction to my complaints by now (9wks after).

Arriving there on 28-Jan-2017, 19:30, for the flight to COK International Airport, I was refused to check in by the ground staff in spite of holding a valid ticket (booking number YMLTMN), a valid onward ticket to my home country (departure 3hrs after arrival at COK) and valid & complete travel documents.
Asked for a reason, I was told that only passengers with a valid entry visa for India would be carried on that flight.
(Knowing that some things might be different in India, I had informed myself at the Indian embassy before: No visa required for stopovers!)
Could not believe the behaviour at the check-in desk. An entry visa for a 3hr stopover at an International Airport? In spite of the embassies positive information? With COK International airport being one of the most modern and professional ones all over India?

As I could not clarify the issue at the check-in counter and I feared to miss my connecting flight, I asked to speak to the ground staff manager, who was not able to solve the issue within the next two hours. What I heard from the manager was even more capricious:
a) No matter what the Indian embassy says: Air Asia policy would not accept passengers without valid entry visa. The website would clearly say that passengers would be responsible to care for all necessary visa issues by themselves and AirAsia can not give any information about visa requirements. He concluded (in a logic that may be hard to follow) that I should not have called the Indian embassy but AirAsia help desk to ask whether a visa is required or not.
b) He could not allow me to travel to COK Intl. airport at own risk, because it might cause extra costs and trouble to his airline, if Indian officials would not allow me to enter the airport.
c) AirAsia would be a cheap airline and the plane would sometimes arrive at a place that is separate from COK International Airport, so that immigration to India would be necessary in order to get international connecting flights.
(This is a bare lie, as you can see from COK airport´s arrival site, saying that flight FD170 arrives at COK International; see http://cial.aero/flightstatus/status.aspx?type=ARRIVAL&linkLvl1Id=8&linkId=9.
Even if it would be true, the airline should not sell online-tickets to COK International then – or at least make any announcements on their website that it is not good for connecting flights and stopovers.)
c) He can not reach anyone more competent than him to decide on the issue in time.
d) Instead he spent two hours calmly surfing the internet to show me colored pictures of all different kinds of Indian visas (while refusing me to apply for a visa on arrival at the same time!) + showing me finds he considered suitable to justify his refusal.
e) Once I realized that there is no more chance to be carried by AirAsia, I asked him to either bring me to Couch at my own risk or to confirm me his refusal in writing. He frankly answered that he would not like to do either because both actions might have unpleasant consequences for him - and therefore would not confirm anything in writing. Luckily I had noted his name before he was able to hide his name tag.
(@AirAsia: I think it´s no good style to announce the name in public. From the given data, you will be able to find out who was on duty at that time anyway. But I do have the name and can give it to you upon request.)

I claim to get my money back + to get a refund for the extra cost to get to my final destiny after having lost the connecting flight.
This review was chosen algorithmically as the most valued customer feedback.
To Whom It May Concern: My Baby Stroller was lost during my trip from Bali, Indonesia, to Tehran on November 17, 2016. On November 17, 2016 when I got to the Tehran Airport and I did not get the stroller, I filed a lost claim with the Air Asia representative, and I have been following since then, but unfortunately I have not got any response so far from...
Read full review of AirAsia
AirAsia
-
luggage missing item
Hi,
I just arrived in Perth from Langkawi ( 5pm flight langkawi to KL, plus 00.05 KL to Perth
When I stop in KL my luggage arrived open, and my external rechargeable phone battery was "stollen". I was travelling with my sister and she also.had a problem, but she will place a complaint herself.
My booking number for the first flight was :
BNV7WH
My name is Alessia Moretti
My email is
[protected]@gmail.com.
I hope to hear from you back asap, and I would appreciate a refund.
It is a terrible reputation this one for your company, if you handle my complaint professionally I will avoid comments on social media and ministry of tourism.
Thank you.
Alessia Moretti
Mar 04, 2017
12:48 am EST
Hi,
I just arrived in Perth from Langkawi ( 5pm flight langkawi to KL, plus 00.05 KL to Perth
When I stop in KL my luggage arrived open, and my external rechargeable phone battery was "stollen". I was travelling with my sister and she also.had a problem, but she will place a complaint herself.
My booking number for the first flight was :
BNV7WH
My name is Alessia Moretti
My email is
[email protected]
I hope to hear from you back asap, and I would appreciate a refund.
It is a terrible reputation this one for your company, if you handle my complaint professionally I will avoid comments on social media and ministry of tourism.
Thank you.
Alessia Moretti
This review was chosen algorithmically as the most valued customer feedback.
Hello I had originally booked the 4.10pm flight from Saigon to kuala lumpur so I had a 3hr 30 minute lay over before I fly to Melbourne. But when I got my itinerary they gave me the 9.25am flight to Kuala Lumpur. When I rang customer service they are telling me I need to pay an extra 186 USD to get my 4.10pm flight when I have already paid 400 USD for my original flight. Can you help me with this?
Read full review of AirAsia
AirAsia
-
excess baggage charge
Hello,
date of incident 19.02.2017
Booking numbers UL4ZGN, ZL1IUQ AND LP6PYR. As we were thinking of booking an Extra seat option we enquired with customer care of optiontown how we could buy one ESO not two for the two passengers originally on UL4ZGN. They advised us to contact airasia and split the booking. At no time was there a mention that this would affect our baggage allowance. The 3 travellers checked into Beijing airport and we had carefully arranged for a total of 40 KG's between the two passengers travelling together on the that booking number. We were told at the airport that the parcels HAD to be 20 KGS each as the booking number had been separated. This is completely ridiculous as with most other airlines, travelling passengers can put together their baggage allowance and the only reason we separated the booking was for the possible purchase of the ESO. We were charged an excess baggage fee. I request a full refund of same, as Optiontown did NOT advise this would advise our baggage limits and most other airlines allow you a total baggage allowance when 3 passengers are travelling and were checking in together.
AirAsia
-
seating arrangement
I flew with Air Asia on the 09th February 2017 to Kuala Lumpur with my wife from Perth. At the counter airport we were told he can't put us to sit together and when boarding can ask the stewardess.
As we boarded the plane we notice the middle part was almost empty and the remaining passengers were allocated at the back of the plane and separated from their partners or families.
During the flight we were told to pay $35 to get upgrade to the middle of the plane and be able to sit with our partner.
I found this is the most ridiculous idea and certainly is an extortion in order for this budget airline to get extra money and never in my entire life catching a plane through out the world being treated this way.
AirAsia
-
flight paid but no flight ticket issued!
Hello,
On February-18 I bought a flight Bangkok-Chiang Mai for March-17:
Flight FD3162 1pm.
Payment simply failed after I entered Visa card information and then the validation code received from my bank in France. AirAsia web page entered an infinite loop: there I new that ticket issuance had failed.
In the end, I discovered 3 days later than 3960.81THB (about 103EUR) were charged on my bank account, but I received no mail from AirAsia: no ticket, but I paid for it !

Submitting a custormer form on AirAsia website, I did not get any confirmation mail saying that support would reply.

I still have no new from AirAsia that charged me for a service not delivered.
Just unacceptable !

Regards
Herve MARTIN (Paris)
This review was chosen algorithmically as the most valued customer feedback.
I am a Malaysian who is also a wheelchair user. On 21st February 2017, I was travelling from Guangzhou to Kota Kinabalu, flight Ak212 with my own wheelchair together with my husband. Upon arrival at about 3.30am, my wheelchair had been delivered at the airplane exit door. My husband and I had followed the procedure (as usual) to sit on the flight and be the...
Read full review of AirAsia
This review was chosen algorithmically as the most valued customer feedback.
Dear Madam/Sir, I traveled from Rome, Italy on the 14th of January 2017 with Etihad Airways to Kuala Lumpur to catch the flight AirAsia from Kuala Lumpur to Perth Australia - flight No: D7 236 (Booking number FM65QK). I landed on scheduled time of 22:05 in the evening and I arrived to the AirAisa checking counter on time (see train ticket attached). The...
Read full review of AirAsia
AirAsia
-
horrible treatment
Dear Sir/Madam, i have a flight from Kuching to Kuala Lumpur at 2220, flight number AK 5217. Your staff name Zahair bin Ahmad who incharged at buggage check in counter humaliated me in front of other traveler. At to begin with, he took my stuff which is just 2 light boxes contained nourishments. He said that there is an additional charge for those containers. So i asked him pleasantly what amount do i need to pay, is it costly. At that point he shouted at me by said "there is no free things, all must paid". "If you dont have cash so simply act like the way it is!". He likewise shouted at me in front of people in general and said that i amshodrama queen in the correct word "dasar perempuan kuat drama!" After i made a report to an officer at the administrator office. I am so dissapointed, i am a ladies, im ur client, i got pride and rights. I have no issue at all to pay all the charges however please treat your client pleasantly. I didnt said that i dont want to pay or i utilize his cash to clear my bills. Kindly accomplish something, having a staff like him is an infection to your organization. TQ
AirAsia
-
flight & customer service
I have a flight out from Melbourne on the 18 October 2016, 01.10 hrs, D7 213 (Appendix 1). On arrival at the Melbourne Airport, app. 11.30pm I was told that my name was not on the list for the stated flight. I was then rudely referred to one Mr. Phil at another counter. In a conversation lasting from 11.40pm to 12.10pm, Phil (White) was rude, intransigent & had a kind of attitude. He kept on saying that he could not find my booking & I was loud & aggressive. I asked Phil to be careful on his usage of words. Not a response. In the end, Phil told me that he has a right for not putting me on a flight which he did & placed me on the same flight, at 1.10 am but in the following day, 19 October 2016.
I have used various airlines including Air Asia on a few occasions in Australia. Most airport staff including White Australians are friendly & co-operatives except for the stated person. From observation, I found that he was reasonable & courteous attending to another person (White). From this observation, he has selective behavior. Also from observation I think he is probably unhappy over things, unaware of what hospitality is about, of low esteem & probably having lower pay. I base this assumption on character & the working characterization of the job. I have lived & worked in Australia for a long period of time & while on many cases people in Australia go about their lives & works but it is also a country with a high degree of bigots, 'I am in charge tendency', which is a fact & historical. Thus, this brings to the question why employ these low lives & get your company into disrepute.
Due to this incident I have to take a flight the next day from Melbourne to KL., and as I have so much memory of this incident I decided to forgo my ticket from KL to Macau & instead purchased a ticket from another Airline to fly me to Hong Kong.
Frankly I only take Air Asia when I have no other choice & with this incident would I change my flight preference?
AirAsia
-
complaint
Dear Sir/Madam

24.01.2017 Air Asia have took money from my Bank account but I didn't get tickets. After Iogging in your website I didn't see any tickets so I didn't get confirmation, the same on my private e-mail ([protected]@wp.pl ). Unfortunatelly you took my money (258, 57 Euro) from my Bank account and a would like to file a complaint and refund.The nr operations is AirAsia Fd Tw2eyk Essex 24/01.

I'm looking forward to hearing from you

Marek Rakowski
AirAsia
-
ground staff at kl
Dear sir

We flew air asia from jakarta to hanoi - ak 387 to kl then ak 516 kl hanoi. Dates 11th feb ak 387 and 12th feb ak 516.

At kl flight check in we were accosted by a rude ground staff who was checking our passport despite knowing well that we are in transit then taking the kl hanoi ticket (presume by mistake). When we reached the aircraft we realized that this guy has taken our ticket so we ran back the que and accosted him. Frankly he was not only rude but also not at all sorry for putting us in trouble.

We were confused is it because we flew in from jakarta that he took a strong bias against us or was he being over exuberant. Having flown air asia quite sometime now and having flown almost all airlines across the globe, this was by far the worst experience we had.

Mark me when I say complaint is so strong against this specific ground staff but not against airline. People like him have utter disregard for passengers and flout their uniform to dictate people rather than make them comfortable. I do hope it's not a bias malaysian carry towards indonesian passenger or passenger coming from indonesia.

This guy deserves a job in back office not at front desk. I do hope reaction to this email is quick and remedial measures are taken by a great airline.

Regards

Capt sumit dobhal
[protected] (big loyality number)
AirAsia
-
unprofessional behaviour at check in counter
Hi,

I am a frequent flyer and recently got a chance to fly by Air Asia and was saddened with my experience. Myself and my wife were travelling via the mentioned aircraft. My wife' PNR number is QW9TKH.

When I went to the counter to submit our checkin baggages, I was offered to buy a Rs 550 lounge coupon which I denied. Then the person behind the counter told me that since both me and my wife have different ticket bookings, he cannot give us seats together. He asked me to pay Rs 400 and he can give me seats together. To this, I said, thats OK, issue us separate tickets and we will try inside (requesting fellow passengers). Now, the Air Asia guy said I have checkin baggage over-weighed some 3.8 KG (approx. 1.7 KG in each checkin bag). He asked me to pay for that. I was shocked to hear all this as it appeared to me that Air Asia motto is just to rip of money from customer any which way. I have traveled almost all domestic and most of the international flights. Never I faced this issue where 1.7 KG is considered to be over-weight and chargeable under the circumstances of conversation I explained above.

Despite numerous requests, the Air Asia fellow, did not let me checkin my bags. He, finally, offered me a deal - If I pay Rs. 400 to get seats together, he will allow me to checkin my bags. By this time, I gave up the argument and agreed to his deal. He took Rs. 400 in cash from me and gave us seat 6A & 6B. I am attaching a receipt of the same.

Considering what happened in my case, I do not think I would ever consider flying again via Air Asia. Neither would I advise anyone in my family and friend circle to consider Air Asia.

Could you please look into this matter and provide me a reasoning behind this gesture of Air Asia staff.

Looking forward for a response.

Thanks,
Abhinav
This review was chosen algorithmically as the most valued customer feedback.
I booked my flight yesterday using my big points. I wasn't given the option of the $29 add ons and had to book my luggage and seat separately. My fare came to $313 after my points which equaled $128 credits. My booking number is rd3h2y. I then booked my friends flight booking n# jnn44u the exact same flight. I did not use any points or credits and her...
Read full review of AirAsia
We are here to help
16 years' experience in successful complaint resolution
Each complaint is handled individually by highly qualified experts
Honest and unbiased reviews
Last but not least, all our services are absolutely free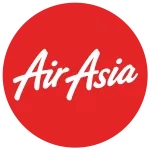 AirAsia contacts