Account Assure complaints
105
Account Assure
-
Credit Card Coverage
They have covered my balance before in the past when I had filed a claim when I was unemployed but this time around I can't get through to their website and can't contact them to find out the status on a claim I had filed months ago when I was unemployed for 3 months & it is dragging my credit score down. I want them to do what they did last time so I can pay off the balance and be done with this stupid card. I don't have $2,000 lying around to pay it off.
Desired outcome: Pay off my balance and raise my credit score.
Account Assure
-
Benefit Claim for Victoria Secret
I was laid off my job Feb 4, 2022. I filed for help on March 23, 2022 and the lady said they will make a payment on my account within 5 to 7 days and send out documentation forms to fill out. It's April 6, 2022 I still did not get my monthly bill paid or the document forms. I asked why they did not email them and Dennis said I don't know. Dennis said the computer pick and chose who they make a monthly payment for. Why have this insurance for your account if it DO NOT WORK For the client. The money I paid a month could have been towards my monthly payment. I actually forgot I had this service that's why it took so long to file. PLEASE HELP! Thank You!
Account Assure
-
Account Assure
I never signed up for this service but it was put on my VS account. I was ripped off for about 700 dollars and was told someone would look into it and give me a call back. Well it's been over month now and nothing. This is fraud to charge a credit card without consent. If this doesn't get resolved soon, I will be reporting this to the fraud division.
Account Assure
-
The company not fulfilling
This company is a SHAM. I have sent in valid claims since October 2021, and they haven't sent any information regarding my claim.

My doctor's office has faxed, and I have mailed them all of the claim forms 7 times. I have spoken to their company and the customer service agents say, I can escalate it to the resolution department who doesn't do anything!

It has been 5 months now and nothing has been done.

No correspondence, NOTHING!

They continue to rip off customers who have been in the hospital with valid claims with their monthly fees.

I cancelled this service - BEWARE of these companies that promise to have your back in helping with your credit card balance, if or when you are sick or hospitalized.

I wouldn't trust this company!
Desired outcome: PAY WHAT IS OWED!! REFUND ALL THE FEES, YOU CHARGED ME SINCE OCTOBER 2021 $132.85.
This review was chosen algorithmically as the most valued customer feedback.
I was hospitalized from Dec. 8 - Dec. 11, 2021. Claims were filed on December 24th. Additional information was requested & was sent on Jan, 24th. I was informed that 7 days is required to review the information. I have been unable to contact Account Assure by phone or their web address since February 1st to get information on my claims.
Read full review of Account Assure
Account Assure
-
Can't reach them online or by phone to file a claim
I have account assure as protection for my Venus credit card through Comenity bank. I recently lost my job and need to file a claim to pay the balance owed. Website cant be found when I search and greeting on their phone says they can't be reached due to reasons beyond their control. My complaint is that I need to file a claim but I have no way of reaching Account Assure to do so.
Desired outcome: Either file my claim and have it paid or give back every dollar I've paid to account assure.
Account Assure
-
Benefit claim
I have had surgery 10/05/2021 and was in the hospital for 6 days. #[protected], [protected] I filed claims and was denied. I am disabled due to the surgery and not able to go back to work for another 6-8 months.
I applied for this security benefit due to any problems I may have in the future. Well, it's the future, and there's no reason why I was denied. The doctor's office sent in all of the forms twice. All of the Medical codes were sent,
Faxed and mailed. This extra so-called insurance policy for my bills is a rip-off.
They go after gullible people figuring they'll be protected for any illnesses if they lose their jobs, in the hospital, on disability, sick family member.
I am sending another form, which they requested. Basically, they don't want to even pay a portion of your existing bill owing. I will be canceling this program/benefit!
Desired outcome: be honest and pay what's owed - Refund
Account Assure
-
Credit card insurance
This company is a so full if lies and they steal your money bades off of false claims and they say they will cover your card if death loss of job exc
I lost my job due to covid paid 30$ a month for years and when i needed my money to be applied to my credit card they denied me my own money saying i involuntarily quit my job my customers told me cause of covid they didnt want the cleaning services for safety reasons if they tell me they are worried about covid what can i do how is thst involuntarily quitting my job i was given unemployment through nj you cant get unemployment if you quit your job these people need help what they do too innocent people is so messed up so now wheres my 500$ where does it go
Im so sick of these companies there terrible
Desired outcome: Want my money back or applied to my victoria secret account
Account Assure
-
Valid Benefit claim
I have been actively trying to get a valid benefit claim paid for over a year. I have submitted all the proper documentation for 3 accounts and the benefit has yet to be paid. I have continued to make my regular monthly payments on all 3 accounts, waiting for the benefit to be paid. I have spoken with many representatives at Account Assure and get different stories as to why they are not paying it. I feel like Account Assure is a scam and I'm not sure what to do next. Please, I need help.
Desired outcome: Pay the benefit amount due to me
This review was chosen algorithmically as the most valued customer feedback.
I have called Account Assure, I spoke with a supervisor name Iris, because the phone clerk couldn't help me. I wanted to know what accounts I currently have insurance on, because I'm on a sick leave, and they cannot be of assistance.
Read full review of Account Assure
This review was chosen algorithmically as the most valued customer feedback.
So back in january 2021 I had to quarantine for 30 days due to being exposed to covid by four different people in my household who each tested positive on different days. It all started with one person being tested at their work place and testing positive. The next day the rest of my household were tested I was negative as well as my husband and our...
Read full review of Account Assure
Account Assure
-
Benefits
I was wrongly denied benifits from accountassure back in March 2021. Here's my proof. I was let go from my employer due to covid quarantine then reinstated when quarantine was over. I have proof including voice call with employer and unemployment benifits investigated and paid.
Desired outcome: Benifits Accepted in full
Account Assure
-
will not pay claims
when it time o pay a claim they will not pay they keep asking for the same info over and over every month and they keep taking your money every month I have been trying to get them to pay on two account since january I have been paying this insurance every month but once I got laid off they wii not pay my two claim like there program say they will I have send them the same documents they ask for over and over but keep asking the same thing again and again
Account Assure
-
VS Credit Card Account
I am filing a complaint against account assure because I have $1000.00 in taxes and charges from them over the past 2 years and my credit card bill should only be $300 but my balance is $1335 and I had no idea that I was getting all these charges on my credit card account when I was paying $30 a minimum a month to pay off the card I had kept it at the same amount for 2 years not getting anywhere with paying off my card! This is ridiculous and my credit card should have been paid off by now. I have lost my job twice and had to deal with covid with my parents during the last 2 years and didn't receive any benefits. If anything they need to pay of my card! Keep in mind.. This has been happening to me for almost 3 years!
Desired outcome: Pay off card
This review was chosen algorithmically as the most valued customer feedback.
I. Have a Woman Within Credit card and i recently reviewed my statement this company has been debited my credit card account ; I NEVER signed up for this Credit Insurance!!! Fraudulent!!!
Read full review of Account Assure
Account Assure
-
Century 21 credit card 💳
I issued a store card and during COVID-19 the shops closed and I paid by phone later I went online to check and there the amount almost did not change and the account assure company debited it from the account assure for almost a year 400 $ I did not connect it this fraud. I'm ready to go and sue them, they charged me $ 30 a month, this is absurd, I didn't need it at all. Until today I didn't even know what kind of company it was! What kind of sound will I sound and decide if my money is not returned to me, I will go to court to file it instead of helping people during COVID -19, so they, on the contrary, take money away, I would rather pay off my credit debt for this
Desired outcome: Resolve problem
Account Assure
-
Unethical behavior
Account Assure Pro. A young man I talked to on the phone to get my BJs Credit card started was pressuring me to get this Account Assure Pro. He was annoying, pushy and kept pressuring me and with a bad decision to get rid of him I said yes. I do not want this and how can I get out of it, cancel it. I am retired and do not need any extra expenses added on to my Credit card.
Desired outcome: Do not want Account Assure Pro
Account Assure
-
I never signed up for this company, yet, they take out fees on my express credit card... Not sure for how long. This is fraudulent.
I never signed up for this comany, yet, they take out fees on my Express credit card every month
I just questioned tje fees and was told this company is not connected to Express. I want to know how they got my information to tap into my credit card. They can't possibly have my consent. I am not aware of this company, and never signed amy documents allowing them to charge fees. [protected]@yahoo.com
Desired outcome: I want all the finds they took out every month, reimbersed. I tried calling several times and could mot speak to anyome.
Account Assure
-
Lane Bryant Comenity
I have a card through Lane Brant and I lost my job. I was struggling to make payments. I called several times to get benefits they would say I never call finally after 4 months they sent forms. I told them to forget it and cancel my membership and they are just now canceling it. A supervisor was supposed to call me back that never happened. I am sick of them and I am going to call the better business bureau because this is illegal!
Desired outcome: My money back the service was not useful and they have received my money. Over 20 dollars a month for years for nothing I want all my money back!!!!
Account Assure
-
Account assure giftcard
I had just gotten my bed bath and beyond credit card and i called to get account assure and the representative who answered was a lady didn't get her name and she told me just to go online on my account and scroll down and apply there and I said ok and then I got the disclosure and signed it and sent back and then all of a sudden I'm declined for it because I did it online I mean that's what I was told so I don't work there and don't know what's supposed to be done and I'm getting punished and not getting my Giftcard I really need someone to help because this isn't right what I was told.
Desired outcome: No outcome
We are here to help
16 years' experience in successful complaint resolution
Each complaint is handled individually by highly qualified experts
Honest and unbiased reviews
Last but not least, all our services are absolutely free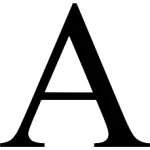 Account Assure contacts