Horizon Gold / Horizon Card Services complaints
169
Newest Horizon Gold / Horizon Card Services reviews & complaints
Horizon Card Services
Horizon card services has a pending withdrawl of 14.77 from my account but I have none of their cards and can not account for any reason that this should happen. I wood very much appreciate a call from customer service because I have no way to log in, as I have none of their cards.

My name and address is listed below. My email address is [protected]@outlook.com and my phone is [protected]
Desired outcome: Refund and explanation as to how this happened and an assurance that it would not happen again.
credit card
i got approved for a 750 credit card and did not recieve it yet its been ovER TWO WEEKS
Desired outcome: I WOULD LIKE MY CARD PLEASE SENT IN THE MAIL ASAP
Unauthorized Charges
They keep charging me 15$ a month for "card services and credit Monitoring " and refuse to cancel this charge or refund me
I finally got a hold of someone this morning and she kept trying to tell me I needed this service etc. She reluctantly agreed to cancel my account but didn't agree to refund me.
I have not gotten any refunds nor have I gotten any correspondence about this being canceled.
Desired outcome: Refund for all charges
Is Horizon Gold / Horizon Card Services legit?
Horizon Gold / Horizon Card Services earns 80% level of Trustworthiness
SAFETY SUGGESTION: ComplaintsBoard has evaluated Horizon Gold / Horizon Card Services and determined that it has an excellent credibility, highly trustworthy level of trust, with a legitimacy rating that is more or less around 80%.
Horizon Gold / Horizon Card Services has claimed the domain name for horizoncardservices.com for a long time, which suggests that the website is established and has a history of being in operation. This is a positive sign, as it indicates that the website has been around for a while and may have a reputation to maintain.
Horizoncardservices.com has a valid SSL certificate, which indicates that the website is secure and trustworthy. Look for the padlock icon in the browser and the "https" prefix in the URL to confirm that the website is using SSL.
Our scan shows Horizon Gold / Horizon Card Services website is free from malware and phishing activities, which are types of online threats that can include viruses, worms, Trojan horses, ransomware, and other malicious code, as social engineering tactics used to trick users into sharing their personal information.
However ComplaintsBoard has detected that:
Horizon Gold / Horizon Card Services has been found to only resolve 23% of 0 negative reviews, indicating a lack of commitment to addressing customer concerns. Many customers have experienced long wait times for responses or resolutions, unhelpful or inaccurate answers to their questions, and a lack of follow-up or updates on the status of their issues.
Multiple low-rated websites are found on the same server. There could be such as technical issues or poor website optimization. To determine if the websites are part of a scam, it's important to review them and look for signs of fraudulent activity.
Horizon Gold / Horizon Card Services protects their ownership data, a common and legal practice. However, from our perspective, this lack of transparency can impede trust and accountability, which are essential for establishing a credible and respected business entity.
The website belonging to Horizon Gold / Horizon Card Services has a low number of visitors, which could be a red flag for users. However, it's important to conduct additional research to fully evaluate the website's legitimacy and trustworthiness.
We conducted a search on social media and found several negative reviews related to Horizon Gold / Horizon Card Services. These reviews may indicate issues with the company's products, services, or customer support. It is important to thoroughly research the company and its offerings before making any purchases to avoid any potential risks.
Our verdict: Horizon Gold / Horizon Card Services is safe to work with, and you can proceed with confidence when using their website. However, their 23% Resolve Complaints rating is concerning. We recommend approaching their services with caution and reading reviews before making a decision.
Keep charging my credit card when I told you not to
This is david stole, I canceled you 2 months ago and told you not to charge anything on my credit card, indigo card ending in 9812 and you have charged 14.98 twice against my wishes which is against the law and I do not even have a card from you any more. I want that money back and do not charge my credit again cancel me and do not bother me again seeking legal advice against you, david [protected]@aol.com
Desired outcome: my money back and never hear from you again
Unauthorized deductions from my bank account for a card account I don't have and never did
I just got my bank statement and it says I'm overdrawn $14 because of my horizon card. I don't understand, I don't have a horizon account. I've never used an horizon account . I don't know what this is. I certainly never authorized my bank account to pay for this card. Why would a debit card be charged for a credit card anyway. I've never had a credit card. I'm so confused. I don't even know how they got my bank information.
Desired outcome: I want this account closed , my money back that wasn't authorized and my account to not be overdrawn anymore.
Weekly charge for 24.95 and wanting refund for all of these weeks charges and to cancel this for whatever this is?
We didn't authorize or realize for that matter even that we would be charged weekly 24.95 until looking back at our Acct statements. This has been week after week that we have been charged and we have no idea what this is for or about and have never used them or their service's.
Charged credit card
I was charged 29$ for something without my consent. I've seen many complaints this has happened to other people. I want my credit card information removed from your end. Do not charge my bank account. And also unsubscribe of I am subscribed to anything that relates!
I did not order this
I am being charged for this card that I never signed up for, and NOW, you are charging my bank account almost $40.00 ! All I did was inquire about my credit, and got this card sent to me. I threw it away, never signed up, but it in half then pitched it! Return my cash back into my account ASAP, and I will not have my Lawyer contact you! Thank You.
Never asked for one
I want to cancel the horizon card services since I never order or asked for a card and want them to quit taking money out of my paycheck for a service I never asked for.
the card is not activated
I tried many times to activate this card. The website won't let me. And then I tried to buy 2 things and it wouldn't let me. They kept asking for my debit card number. That didn't work either. I can't talk so I don't use the phone. It's easier for me to use email, which I'm asking you to do also. Thank you.
my card has not arrived
I should have recieved my card by now can you tell me why ive been charged a few of 29 dollars and 2 fees of 6.95 and I haven't even recieved my card to use it yet? It should have came by last week at the latest around January 24th I was emailed that I would recieve it within 7 days. I was charged a monthly fee on Jan 30th and another just 2 days ago! Who can I contact to find my card?
card
I draw disability and just now figured out that this horizon card service has been taking money from me. This has been going on for at least 3 months. I never applied for this nor have i used this, i dont even know what this is our how my information was obtained. You are taking money off of a state issued government pay card. I will be contacting them first thing in the morning.
money being taken out of my current banking account
This has been a reacoring situation for now the last 3 month and happens 5-6 time through one monthly period of time and I'm not banking with this company nor do I have a card form this company I want all my money back for the last 3 months 6 different times within a month for the last 3 months or I will proceed to the court house and prescharges for money being take with OUT consent to do so when I'm as well not even a customer with this bank. I have attached the documentation of the withdrawal that is the same as all the others and want something done ASAP about this matter I need all the money I get and it keeps being taken without my consent to do so.. Thank u for ur time.
unauthorized debit card charge on my card
I have been charged $6.95 from horizon on my debit express debit card. I first started an application with them to check into it and after I seen it was $24.95 monthly fee I cancelled the process and I do not have a membership ID or card account with them so I'm not sure what they are charging me for since I cancelled it so if you cancel a process and that means I didn't authorize them to charge my debit card for anything since I didn't want their services
a charge for $14.95
I need a refund I didn't know I would be charged the 14.95 today and I can't afford that right now my baby need diapers and we need food please refund my money back to my card please help and thank you next month I will be able to afford to pay it and will be doing so if you want my business I need my full refund if not bad reviews will be filed thanks have a great evening look forward to your com operation and doing business at a later date
inactivated card.
Didn't want card. Told horizon I didnt want card. After that they continue take money off my debit card and won't refund my money. Theft by deception! If they do this to thousands of people. Just look at their scam. Their representatives are rude and won't take no for an answer. This is the biggest scam in USA. Someone has got to stop them. They are hurting the poor people.
horizon unsecured credit card
My name is Marisa, and I have an unauthorized charge of $7.95 on my account this month. I would like my money refunded. I applied, and got denied. So why am i being charged fees for a card i got denied.? You said it was a free inquiry, but this charge proves-thus-my score drastically dropping proves otherwise and is [censored] on top of having to be limited to a [censored]ty website. Its a scam. My email is
Mari.[protected]@gmail.com. we need to resolve this.
unauthorized charge!!!
My name is Samantha Kerekes. I submitted an application to your website and following that I was charged $6.95 to my prepaid card which I did not authorize. There's no reason this charge should be made to my card. I did not receive the card nor was I approved for any services. I want this money refunded as soon as possible. You can contact me at [protected]@ gmail.com.
charge card
They are taking $24.95 a month out of my bank account and I never heard of these people. I am 66 years old I spend all of my, money on doctor bills.
I cant afford this. These people are criminals,
how can they do this, does anyone police this kind of thing?
Please my email is [protected]@yahoo.com
I did some investigating myself and found out they are a merchanndise only account and even there own website is full of people complaining about the same problem I have, if you can get me an address I will travel to where ever they are and deal with it in person! I promise you that.
$500 unsecured credit card
Hi Ashley, Sorry for the delay on this. Here's that Horizon card that I was telling you about: http://hgctrker.com/?a=1549&c=3&s1= . Reply STOP to cancel.

This is the txt message I received Friday April 5 at 11:39. I want my money back completely I feel violated and lied too. They told me it was a $500 unsecured credit card and that it would arrive in 7 days. Also they said i could cancel as long as it was within 30 days. So that's what I'm doing. They got my social security number, my Direct Express card number along w my CVS #. I am disgusted because I'm in need of a car badly and i was scammed!
I want this cancelled and refunded asap!
Collect Your Trust Badge
Be recognized for outstanding customer service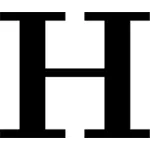 Horizon Gold / Horizon Card Services

contacts
We are here to help
19 years' experience in successful complaint resolution
Each complaint is handled individually by highly qualified experts
Honest and unbiased reviews
Last but not least, all our services are absolutely free