Zoosk
-
Fake and Fraudulent profiles
I am disgusted with the number of profiles (contacts) just in the last few weeks by fake fraudulent men on this site! After the first one when it was evident there were no actual real people behind the burner phone numbers nor any information on google or anyplace else, I became more cautious even asking what I thought were the right questions. They are smooth operators, but this gal has been lied to and scammed for the last time on this site. I will be plastering my warnings all over my IG and FB accounts as well as any reviews for any of the dating sites. Zoosk needs to do a little bit more work with regard to pr otecting us. They sure are collecting their $, so maybe actually do more than "verify" a phone # or FB ? Seriously? This is shameful. It's not even the $ at this point, I just want to warn anyone against trusting this site at all. Here's another sign...their accents are all so thick and their stories are even more unbelievable.
Desired outcome: Protect real profiles and stop these scam artists!
Zoosk
-
Scam website
I signed up on June 1st, and in that time I have been ghosted more than once, had my time wasted by a scammer with a fake profile, and today was cruelly insulted by some jerk who thought I did not have a right to ask for the man I deserve. This is on top of being view-stalked by every obese man in 500 miles, guys who looked like my father (and I'm 60, so that's an achievement) and men too cheap or inarticulate to buy a membership or write me a letter. On top of that, they send me "matches" who are basically the same in each email, or so far off my requested requirements as to be useless; their website is buggy, tells me I have matches I never chose, etc. Oh, did I mention the fat old fart who told me, "I'm looking for a sexual friend"?
Desired outcome: I want a refund AND an apology for the insults and scams! And I want them to completely delete my profile!
Zoosk
-
Unfair treatment
I have just signed up a profile with this Zoosk network and just fee hours after joining their services from referral from my daughter, I found that I couldn't get into my profile anymore. I have tried to call their customer care number endlessly with no one picking up the phone.

This is very bad for a company that is suppose to help people meet potential partners. The emotional hurt is too much. Please can you pick up the phone and explain this action to me or atleast rectify this problem because it is completely unfair to treat a customer like this.

I am furious because thisbis completely unfair

My email is [email protected]
Desired outcome: Reactivate my profile or explain why you don't pick up the phone
Zoosk
-
cat fishing
I was contacted by someone posing as a woman named Juliette, but it became clear that this was a scammer. When she texted me the phone number was listed as belonging to someone named Phaquari Sketti . When they became inquiring regarding my income, it was obviously a scammer. They posted a picture of an attractive lady as bait

Have a photo but it would not upload
Desired outcome: delete their profile
Zoosk
-
Zoosk charges
I sent several messages, including me not able to use the site "New Zoosk"Years ago. I have told you repeatedly to end my billing since 2017. Furthermore, I can not use the site. It doesn't have chat. The woman that you claim left me messages did not, they told me it is a trick to get us thinking we had some. I did have an account many years ago, however, I never met anyone. Then you said my cried card was bad, so I tried 3 different good cards. Finally, after some time, the last charge was charged. There were no messages ask you claimed in my email. I did talk to 2 women, but they only wanted a gift card number.

I want a full refund. I want to end this mess. You are doing fraud. Unless I get a full refund and end this, I will file fraud charges.

I wrote to you several times, but you will not respond.
Desired outcome: Full refund and end this mess.
Zoosk
-
False profiles and contacts.
Zoosk is allowing foreign nations like CCP to infiltrate their website. As well as false profiles that are of social media personalities or celebrities. Be aware, that seeing that they profiles with numbers in them, proves that they are from China. Possibly to scam or steal from good folks are trying to date in an innocent setting.

The picture that I have given is a person known as Emelia Hartford. A Chinese national, profile has numbers in it.
Desired outcome: To have the company checked into a possible front from foreign powers.
Zoosk
-
zoosk paid acct.
After having paid for 6 months of Zoosk acct privilidges late Nov 2021, My acct was suddenly locked in April 2022 and I was locked OUT for no reason after only 5 mts. During these months I have tolerated dozens of FAKE replies to my profile, or the "auto-bot'' as they are called,. in which zoosk attempts to generate interest to get me and others to continue to spend MORE money so we can keep replying to their Faux female responders.

But for some unknown reason, my acct was locked. I got no warning, no hint that I might have broken a rule, when all that I ever did was reply to THEIR fraudulent messages from non-existent female members.

I want to know WHY zoosk locked me out before my 6 month membership was over. I had a couple of REAL contacts there that I have no way of contacting now thanks to Zoosk moderators and their trigger happy attitude toward PAYING CUSTOMERS.

I paid for a membership at Zoosk because they had SOME satisfied customers in reviews. I now wonder if those were not faux reviews like so many of their "female profiles" ARE.
Desired outcome: My acct re-opened so I can use my remaining time on my PAID acct.
Zoosk
-
Subscription
Today, 05/15/2022 and I was charged for a one month subscription without my ok. I want my money put back in my account within 24 hours or I will sue. I did not say you could take that out of my account and I did not have the money for a subscription causing me to be short on paying my bills. I want it back in there imediately. My name is Rhonda Kim Bell. I had a subscription in March I believe or February and only for one month and did not renew and as soon as I added time for my icloud you all decided to get into my bank account I just added just for icloud and take it out. I have a lawyer for a boy friend and I will sue if that money is not put back in there. That is fraud of a banking device. Send all response to [email protected] and I want a receipt of that money by in the morning. Rhonda Bell
Desired outcome: I want my refund of all the money you took out with an apology and I want it by Monday 05/16/2022 and i want you to be responsible if someone else tries to use my banking bc of you all using it in any way .
Zoosk
-
Product Quality
I have been on this site for months and nothing has happened to start anything. Women's profiles are incomplete, outdated and are not taken in a serious manner. There is no benefit from zoosk coins or "Enhancing" my profile when women may not even be responding to profiles that have not been used in years. The "Gifts" to send are meaningless and the Smart Pick, Carousel, And basic searches, give me profiles as far as 400 miles away which is pointless. I have seen this site ranked in the top ten but, now it is a site where women put up a pics for attention. They write nothing about themselves, or their story and it's just an empty profile, taking up space. I receive no messages, barely any response to anything. I feel the site is not contributing enough to match active, serious, complete profiles together. The site is useless and moving in a direction that doesn't give me what I need to find a relationship.

[email protected]
Desired outcome: I would like to receive a full refund for the subscription I paid, then I would close/delete my account.
Zoosk
-
Zoosk dating site
They take my subscription fee of $46

But keep sending back to my email address for confirmation and to fill out basic information for my profile?

I can't message or wink or any other fucking features they say it is they offer

I want to be given my money back and a free 6 month subscription.

This a cheap scam which I paid for and a rip off app.

Always have to get confirmation of my email and they say its to fill out your basic info I have to confirm my email.

Which I have tried over and over a fcking again!?
Desired outcome: Read abovementioned comment.
Zoosk
-
Zoosk
Every day I get a lying spiel "we did a little DIGGING and found some NEW.." The problem is that these are the same old faces that I've tried unsuccessfully to remove from my in-box. Zoosk service claims that they won't re-appear but they invariably do. It has really gotten old , especially when they lie about their "features." At least Match lets one permanently delete uninteresting profiles.
Desired outcome: Stop lying about digging, new, and deletibility
Zoosk
-
Zoosk dating app
I was contacted by a woman who was on your site. She claimed to be single and wanting to begin a relationship with me. She posted a photo originally which I thought was similar to the person I talked/video called. I tried searching for the original post but it seemed to have vanished. Ultimately the woman tried to falsely, I believe, illicit money from me. I paid 80 pounds to join this site. I am now concerted this site allows fraudsters to operate within it. I will contact the police and seek guidance to which law you are subject to. I am concerned your website has tricked me into giving personal and sensitive details to criminals who may try to extort or even try to blackmail me.
Desired outcome: i want to meet an legitimate woman who is single and compatible with me, your site seems to suggest it would help me with that. however if your are unable to help me out then return my money and i will go elsewhere.
Zoosk
-
Zoosk's website
Created an account and did not even finish setting it up before I got busy. The next day I go to login again (and pay for a membership) and it tells me that my account has been blocked by an administrator. I contact their customer service and after going back and forth with them on email am told by their legal department that it was in violation of their terms of service (which there is no way it would of been) but that they don't know why my account was blocked and that they won't be reinstating it. Ridiculous customer service. I will definitely not be using them, that is for sure.
Desired outcome: None at this point.
Zoosk
-
Dating app
Avoid this company at all costs! Zoosk have stolen nearly £300 from me. They may choose not to call it that. They may think they have clever marketing choices that disguise what they are doing, deceive people, and make lots of money for the company. But call it what you will, it is stealing!

The website is purposefully set up to make people think they are signing up for one month. Then they do not realise there is an onus on the customer to opt out for the next year. There is obviously some little box, thousands of customers will not realise they have to tick in order not to subscribe for a year.

Legal it may be, (though IMO it shouldn't be} and moral it is not.
Desired outcome: Money back
Zoosk
-
Zoosk account
Hi,

I received an email about getting the most from my account. It's my email etc, I thought spam, however, requested my password and reset the account. Finding that it held variations of my details, I emailed to ask for more details such as when the account was created, by what method etc.

The response I received was basically 'we're too busy, but here's how to set up an account, just don't use the same email' which answers none of my queries. I need to know when it was initially set up, was it directly via the website or via an add, was app. What date was it created? I'm guessing 9th January however you can imagine I need clarification in case this was a family member setting up this fake account.

I'm saddened that Zoosk simply did not have the time or compassion to even answer my questions.

Kindest

AM
Zoosk
-
Online dating service - zoosk.
Three weeks into my three month subscription to Zoosk ($A74), today (18th November), I suddenly find that none of my outward messages are being sent. After being typed, they all sit briefly in view and then disappear.
This is the basic subscription rather than the premium level.
I have paused and unpaused the service twice, trying to trigger it to work effectively, but with no success.

Zoosk, Inc
475 Sansome Street
San Francisco CA 94111
US
Desired outcome: Fully functioning online service. If I can't have full functionality of the Zoosk product I paid for, I wish to have my payment reimbursed.
Zoosk
-
Being charged for a non purchase
I purposefully purchased the 30.00 a month package and they said I purchased something else. They said I purchased for anyone to contact me for free. I specifically did not sign up for that because I am not interested in dating anyone who cannot afford the service. They will not give me my money back. Most of the charectors that I encountered were scammers or sexual deviants. I took all my pictures down as I was having an anxiety attack from being sexually abused on the phone or meeting unscrupulous men. It wore me down and made me feel sick inside. For that many deviants to be on there zoosk is not doing there job as much as they claim they are. It seems to me that they want money if they have to steal it from their customers or to allow unscrupulous people on their site. And if I write them and tell them I ran from their site because it made me psychologically sick and I closed my acct why did they open it again? What right did they have to do that. Did they even read what I wrote. They claim they did. Are they trying to make me sicker?
Desired outcome: I only paid for a 30.00 a month package. Want the other 30 back for 3 months
Zoosk
-
Zoosk dating site
As a paid member I wanted to meet someone like everyone that goes on a dating site. I did not expect to be hammered by fake peole and scammers galore. To date, all but 2 have been scammers wanting money or gift cards and the latest wanted me to buy her netflix! Unbelievable! This site is a breeding ground for dishonesty and deception. Below are some of the "women" photos that have been used. Beware!
Zoosk
-
Zoosk fake profile
Someone used my e-mail address to make a fake profile. I can't login to see the profile itself, and my password changes are unsuccessful. I can see the profile activity with e-mail notifications, but I can't read anything. It says much of the content was declined for inappropriate content such as photos and other sensitive private information. I have PFA order on a known cyber stalker. Zoosk has been unresponsive to resolve the issue which is putting my safety at risk.
Desired outcome: Remove the account, cooperate with police investigation, Who did it? Where? What is in the profile?
Zoosk
-
Membership
Whatta rip off. On hold to speak to a representitive for like an hour. Men just looking at my pics and not messaging... Looking at them like everyday... Creepy... And when I four d someone I was interested in they sent like one message a month. I have been on a few dating sites and this one has been the worst... I want to deactivate my account and my money you took yesterday for another month. So unsatisfied...
We are here to help
16 years' experience in successful complaint resolution
Each complaint is handled individually by highly qualified experts
Honest and unbiased reviews
Last but not least, all our services are absolutely free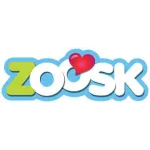 Zoosk contacts