Overview of Zoosk customer experience
Zoosk, the online dating platform, has been receiving a lot of negative feedback from its users. The most common complaints include fake profiles, poor customer service, and hidden fees. Many users have reported that they were charged for services they did not sign up for, and it was difficult to get a refund. Additionally, the website's algorithm for matching users has been criticized for not being accurate. Some users have also reported being harassed by other members. Overall, Zoosk seems to have a lot of issues that need to be addressed before it can be considered a reliable and trustworthy dating platform.
Newest Zoosk complaints
Webiste ability to take a creidt card
I signed up and created a profile on Zoosk. I got over 22 messages and wanted to subscribe so I can see the messages. every time I try my card is rejected. I checked with the bank and they are al fine. Zook keeps sending me pre-written emails saying it is the banks fault. I have sent the all the information over and over but now I am being Ghosted.
Desired outcome: ability to subscribe
This review was chosen algorithmically as the most valued customer feedback.
I've noticed a number of extremely disturbing fraudulent practices that they use regularly. First, I know for a fact that times when I've had my membership turned off and not renewed, they have posted fake pics of someone else and still used my membership as active to scam other members. I've had members who told me they saw this happen, since they had me...
Read full review of Zoosk
My Zoosk membership
I wanted my account cancelled but i missed the chance to cancel. I did not want my membership continued at the beginning of the last renewal cycle. Is there any to cancel it now and get refund? If there's no way to get a refund just make sure my account is not renewed in the next renewal stage

Please delet me from you site. You can contract at my email address about this problem. My address is [protected]@gmail.com

.o be watching for your answer
Is Zoosk legit?
Zoosk earns 91% level of Trustworthiness
SAFETY NOTICE: ComplaintsBoard has analyzed Zoosk and determined that it has perfect credibility and is completely trustworthy, with a legitimacy rating of 91%.
We found clear and detailed contact information for Zoosk. The company provides a physical address, 3 phone numbers, and 2 emails, as well as 4 social media accounts. This demonstrates a commitment to customer service and transparency, which is a positive sign for building trust with customers.
The age of Zoosk's domain suggests that they have had sufficient time to establish a reputation as a reliable source of information and services. This can provide reassurance to potential customers seeking quality products or services.
Zoosk.com has a valid SSL certificate, which indicates that the website is secure and trustworthy. Look for the padlock icon in the browser and the "https" prefix in the URL to confirm that the website is using SSL.
Our scan shows Zoosk website is free from malware and phishing activities, which are types of online threats that can include viruses, worms, Trojan horses, ransomware, and other malicious code, as social engineering tactics used to trick users into sharing their personal information.
Zoosk.com has been deemed safe to visit, as it is protected by a cloud-based cybersecurity solution that uses the Domain Name System (DNS) to help protect networks from online threats.
Zoosk as a website that uses an external review system. While this can provide valuable feedback and insights, it's important to carefully evaluate the source of the reviews and take them with a grain of salt.
We looked up Zoosk and found that the website is receiving a high amount of traffic. This could be a sign of a popular and trustworthy website, but it is still important to exercise caution and verify the legitimacy of the site before sharing any personal or financial information
However ComplaintsBoard has detected that:
While Zoosk has a high level of trust, our investigation has revealed that the company's complaint resolution process is inadequate and ineffective. As a result, only 14% of 315 complaints are resolved. The support team may have poor customer service skills, lack of training, or not be well-equipped to handle customer complaints.
Zoosk protects their ownership data, a common and legal practice. However, from our perspective, this lack of transparency can impede trust and accountability, which are essential for establishing a credible and respected business entity.
Our Verdict: Zoosk is highly recommended company, but beware of poor customer service. Their 14% Resolve Complaints rating is a cause for concern. We advise using their services securely and reviewing complaints beforehand.
Customer service.
I have been a member for nearly 2 years and recently in the last week or 2 wanted to subscribe as I see I have alot of messages.

I went to subscribe and it said I had already subscribed until November 8th.

I contacted customer services and 4-5 times I got sane generic email saying I need to show statements or bank card details or PayPal details.

I continually replied saying I'm not bothered about if I am subscribed as I knew I wasn't so it must be a technical error but after writing snd writing saying all I want to do is subscribe and I sm receiving absolutely nothing back.

Considering this is how Zoosk makes revenue I'm very surprised and frustrated at the lack of customer service to firstly get back to me and secondly to offer any assistance.

All I want to do is subscribe for a month.

That's all.

Can anyone help.

Thank you.

Gary Manders

My user email is [protected]@sosblinds.co.uk
Desired outcome: I just want a months membership
Zoosk online dating site
I cannot get access to my Zoosk account. I just paid $89 for six months membership three days ago. It worked fine for the last three days and for most of today. Now, it doesn't matter if I go to the site on my computer or through the app on my iPhone? I get no access to the account. I don't even get a sign in page. All I get is "you cannot access this page. I've checked my eland I've gotten no email stating their is any problem.
Desired outcome: Access to my paid account
Took $39.00 without authorizaton
I paid for 1 Month ONLY. $39.95 on the 11/08/2023. On the 11/09/2023 I was charged another $39.95.

I did NOT authorise the second payment of $39.95.

It was taken out yesterday.

My name is Xenia Thomson. Will you please organise a refund as ZI have un subscribed and cancelled the payments.

There were 3 options, I did NOT choose a direct debt. I chose a 1 off payment. Serious who would want all this distraction for more than a month.

These [censored]s are not stealing $39.00 of my money for nothing.

What can I do.

[protected]@gmail.com. I want a refund!
Desired outcome: Refund of the $39.95 on the 11/09/2023
Unwanted contact harassment
Your billing dept tried to overcharge twice what was agreed to after they got payment information. Now I am being harassed by solicitors offering prostitution services. Your billing department wants to make [censored] up like I am disrepecting a woman that is a prostitute. So now that I ran off your billing dept off from harassing me now you got your prostitutes harassing me trying to solicit services
Desired outcome: Is to leave me the hell alone i dont deal with women that are prostitutes selling web cam shows or thier [censored] to me
You turned off my account and you didn't credit me nor did my bank!!
To Whom it May Concern,

I told you all way back in March that I didn't want to have my account continue! When you charged me, I called but the phone isn't working so I wrote you another email and then contacted my bank. My bank wouldn't credit me and you guys just closed my account!

Please credit me the amount that you charged me! I am more than happy to take this to court because I am out $68 and that's just NOT ok with me! So, please credit me asap!

Thank you very much!

Sincerely,

Donna M. LaFrankie
Desired outcome: Credit my account that you all closed on me and didn't give me my money back!!
To Whom it May Concern,

I just wrote you a letter and I would like to have you reply back to me at donnalafrankie@yahoo.com instead of the gmail account as I'm having problems with that account right now!

Also, please see that you guys took me off the account and never gave me any credit at all! Please credit me asap! Thank you very much!

Thank you for your attention in this matter!

Sincerely,

Donna M. LaFrankie
Zoosk Review: Credibility Issues & Illusion of Activity, But Some Real People & Matches
I joined Zoosk back in July 2017 for a 6-month subscription. At first, I was bombarded with views, almost 500 of them in the first 10 to 14 days. But here's the catch, if I deleted any of them, they would come back. It's funny how the views and notifications don't match up with each other. I also get notifications of views, but when I click on them, a different profile shows up. It's quite confusing, to be honest.

One thing that I find odd is that there's no search function to view or contact a member by typing in their username. This makes me think that the whole system is controlled. It's a giveaway, really.

Another thing that I find ridiculous is that Zoosk wants me to spend another $10/month so that non-paying members can read my messages. Are they out of their minds? Why would I spend more money on something that doesn't make sense? And don't even get me started on the gifts. Nobody cares about those!

My contact wall is beyond crowded. More than half of them I've never made contact with. All it takes is a view and any response, or a maybe both ways on carousel to wind up there. It's overwhelming, to say the least.

The "Smart Pick" is pretty stupid! It's not even close to what I'm looking for. How can you be positive or negative with a micro thumbnail picture that is hard to see, and notice that no user name is given?

Now, let's talk about the positive side of Zoosk. I have had some responses to messages, ranging from they are already dating someone to back and forth chats eventually resulting in phone conversations with real live women. Although I haven't met my match yet, I have 2 lady FRIENDS that I didn't have before, and whom I can call anytime. They are "buddies". No romantic inclinations, but we think alike and get along, and there is nothing wrong with having good friends. One is local, and one is not.

The Carousel matches have been mostly pretty accurate except for distance. Just how am I going to cultivate a relationship hundreds of miles away, although closer distances that are reasonable do show up. It's a 50/50 chance.

I get many views from older women looking for a "Boy Toy". It seems that Zoosk generates quite a few views that really never took place, anywhere from 2 minutes to a few hours ago from launching the app, but not always showing in the notifications. More age-appropriate women seem to be much less common.

All in all, credibility is an issue. Zoosk generates things to create an illusion of activity. Yes, there are real live good people there. You have to put in the time in order to gain anything worthwhile, but there are no guarantees. I'll do my remaining 5 months and decide whether to continue or not. Anything significant, I'll try to update this review.
Zoosk Review: A Scam Dating Site That Will Steal Your Money
I gotta say, Zoosk is a real piece of work. I mean, I signed up thinking I was gonna find me a nice lady to settle down with, but boy was I wrong. Right off the bat, I was bombarded with emails from supposed women who were interested in me. But get this, I hadn't even put up a picture or any info on my profile yet! How do they know they're interested in me? It's all a scam, I tell ya.

And don't even get me started on the pictures and profiles. They're all fake, stolen from Facebook or porn sites. I mean, who puts up a picture of the Eiffel Tower when they're supposedly from California? And some of the profiles are of dogs or cartoon characters. It's like they don't even try to make it believable.

But the real kicker is when they auto-upgrade you from a trial membership to a full, paid one without your consent. And then they start charging your credit card for other scam sites. I had to cancel my credit card and close my checking account just to get rid of them.

And let's not forget about their customer service. Good luck getting any help from them, especially if you don't speak their language. They're all based in places like Nigeria, Antigua, and South Africa. Not exactly local, if you catch my drift.

So, take my advice and stay far away from Zoosk. They're nothing but a bunch of thieves trying to scam you out of your hard-earned money. Save yourself the trouble and find a real dating site.
Zoosk Review: Beware of Scammers and Catfishers, Low Quality Profiles and Poor Security Measures
So, I thought I found the one on Zoosk, but boy was I wrong. This guy, goodguydr, turned out to be a total catfish and a scammer. He claimed to be a Christian civil engineer from Rancho Santa Fe, CA, but it was all a lie. He told me a sob story about his ex taking his daughter away and how he moved to the US for a fresh start. We talked for a few days, and then he said he had a job in Spain for six weeks. At first, everything seemed fine, but then he started asking for money.

He said he needed $2000 from his account in Florida, but he didn't trust his friends or have any family to ask. He even asked me to ask others for money for him. I blocked his numbers, but he called me from a different number a few days later. He tried to butter me up and then pretended to be angry at my Zoosk review. I took it down, but then reposted it to warn others of this fake.

I've talked to others who have had similar experiences on Zoosk. It seems like the quality of profiles is lower than on other free sites. And Zoosk will only take down a profile if it's overtly offensive. I also had some trouble unsubscribing from the website and had to call them directly to cancel the auto-renew.

Overall, I wouldn't recommend Zoosk. It's not worth the risk of getting scammed or catfished. Stick to other free sites with better quality profiles and more reliable security measures.
Zoosk Review: Red Flags and Safety Concerns - Not Worth the Risk
Yo, so I gotta say, I'm not impressed with Zoosk. I've been out of the dating game for a hot minute, but I figured I'd give it a shot. Been using it for about a month now and I haven't even paid for the profile yet. And after last night, I don't think I ever will.

Let me break it down for you. I filtered my search results for women between 24 and 37 in my area, within a 20 mile radius. And within 30 minutes, I had to report five profiles for various reasons. Some of them had been on there forever, like seriously, they must have been using Zoosk since the dawn of time. And some of them were happily married for five or more years. Dead profiles, man.

Then there were the catfish accounts. One of them was using a profile picture of Anna Paquin. Like, come on, really? And finally, the biggest red flag of them all: three accounts that belonged to minors.

One of these girls is a close friend's younger sister. She's 14 years old and supposedly verified her account via Facebook. She follows me on Facebook, and her Zoosk profile picture is the exact same as her FB profile. Her account flat out says she's in high school. Earlier that day, she was talking about how amped she was to be starting her sophomore year.

So, like, what's the deal? Does Zoosk actually have somebody monitoring Facebook verification, or is it just some random bot? And why can't they implement some basic safety measures, like requiring users to send a picture of themselves holding a random object or a piece of paper with a time stamp and date on it?

As a single parent with an autistic child, I take this stuff seriously. The sex offenders registry is no joke, and I don't want to be complicit in a potential assault because Zoosk neglected to verify a profile.

I tried to contact their customer service email, but they told me I'd have to wait two to three days for a response. So I hit them up on Facebook Messenger, only to have my conversation muted. Rude.

Long story short, I'm done with Zoosk. I wouldn't recommend it to anyone.
Zoosk Review: A Scam Dating Site That Takes Your Money and Runs
Hey there, just wanted to share my thoughts on Zoosk after cancelling my subscription. It's been a month since I left, and I have to say, I'm not impressed. These scammers at Zoosk are just out to take your money and run. They don't care about creating a real dating site with actual people you can actually date. It's all just a bunch of empty promises and lies.

Their customer service is a joke too. They act all nice and friendly, but they're really just trying to cover up their scam. They make it seem like they're working hard to make things better for you, but in reality, they're just trying to get more money out of you.

And don't even get me started on the fact that 95% of the people on Zoosk haven't even paid, so they can't even reply to your messages. It's a complete waste of time and money.

But the worst part is that they legalise the scam by making it non-refundable. They know they're ripping people off, but they don't care. They just want your money.

So, my advice to you is to stay far away from Zoosk. Don't waste your time or your money on this scam. There are plenty of other dating sites out there that are actually worth your time and money.
Zoosk Review: Disappointed with the App's Hidden Costs and Lack of Trial Period
who wanted to try out Zoosk and was disappointed with the experience. First off, I think it's kind of messed up that the app is free to download but then you have to pay to actually use it. There's no trial period or anything, so you can't even test it out to see if you like it before you commit to paying. That's just not a good way to market your product, in my opinion.

I mean, sure, I could afford to pay for it if I wanted to. But why would I want to pay for something that I don't even know if I like yet? It just seems like a waste of time and money. And if I did end up paying for it and then didn't like it, I'd have to go through the hassle of disputing the charges with the company. That's just not something I'm interested in doing.

Honestly, I think Zoosk should be more upfront about the fact that it's not a free site. They should make it clear that you have to have a membership in order to do anything on the app. Otherwise, it's just useless. And I think the Google Play store should enforce this kind of thing, too. That way, people would have to pay up front to even download the app, and Zoosk would see how many downloads they're actually getting.

I'm just really disappointed in Zoosk overall. It's unprofessional to advertise something as free when it's really not. And it's frustrating that they don't even give you a chance to try it out before you commit to paying. I'm not an app critic or anything, but I just think Zoosk could do better.

Anyway, I'm just venting here because I'm a pissed off American who likes to practice their freedom of speech by giving their opinion. And I'm going to copy and paste this email and post it on Google reviews, Facebook, Twitter, and anywhere else that has Zoosk attached. I want people to know that this is not the way to get their attention, and they shouldn't download it.
Zoosk Blocked My Account Without Explanation: Frustrating Customer Service and Unethical Business Practices
I've been using Zoosk for years without any issues, but recently I've been having trouble accessing my account. When I try to log in, I get a message saying that my account has been blocked, but there's no explanation as to why. I've tried contacting Zoosk multiple times through phone, email, and online contact, but they haven't responded to any of my messages. It's frustrating because I've paid for my subscription, but I can't even access my account.

I've received email notifications that I have messages waiting for me, but I can't read them because Zoosk won't let me log in. It's ridiculous that they can block my account without giving me any information about why they did it. When I called customer service, they told me to contact Zoosk's legal department, but I haven't received any response from them either.

I suspect that Zoosk made a mistake on their end and is trying to cover it up by saying that there's a security issue with my account. It's not fair that they can block my account without giving me any explanation and then tell me to create a new profile with a different email address. I've already paid for my subscription, and I shouldn't have to create a new profile just because Zoosk won't let me access my account.

It's also frustrating that other members can still send me messages even though I can't read them. Zoosk needs to be more transparent about their policies and explain why they're blocking my account. I'm demanding a refund for my subscription because I paid for a service that I can't use. Zoosk's business practices are unethical, and I want my account unblocked so that I can access my messages and use the service that I paid for.
Zoosk Dating Site Review: A Scamming Website with Fake Profiles and Automated Messages
I recently tried out Zoosk, a dating site that claims to have 40 million singles. Unfortunately, my experience was not a positive one. Despite writing some nice profiles, I never received any replies or messages. The site constantly bombarded me with advertisements to take out a subscription, which was very expensive, so I avoided it.

When I first logged onto the site, I noticed a faded mosaic of old members' photos, which reminded me of a well-known scamming dating website. It looked like a clone running in the background with a new front end, which made me very suspicious. I soon realized that none of the profiles were real, and they were all empty fakes. I received many views, but no messages. I noticed a pattern - I only got viewed when I was offline. All the views I received were false and generated automatically by algorithms in the system software behind the website.

I decided to pause my profile for a while, making it inactive so that no one could see it. To my surprise, I received many views and emails saying that I needed to log in as soon as possible because someone wanted to contact me. How was that possible when my profile was not active and thus hidden from view? It was all BS.

I ran advanced searches using lots of different criteria, and the results were very revealing. For a site that claims to have 40 million singles, the searches produced only a handful of profiles or, in some cases, absolutely none at all. The system message often said, "There is no one online at the moment," which is a statistical impossibility for an international website.

There were a few token bimbo pictures on the site, but they were only there to get people to subscribe. They weren't even real. I ran an automated search several times in quick succession, and it ran out of matches to show me, which is odd for a site that claims to have 40 million singles. The last profile photo repeatedly got displayed as if it was a completely new user each time. It had an age that kept changing to new values - an identical user photo aged 25, or 26, or 27, or 28, or 29, or 30 and so on. The system was likely automatically generating fake profiles to artificially match to (false) computer-generated data. The algorithm does this presumably to make it look as if there are plenty of different people online, when in fact this is not the case.

Sure, there will be a few real people on the site. But when 95% of all profiles have no text but only a single photo, it's easy to wonder if any of these are at all really genuine. Of the remaining 5% possible real people, many had profiles that contained such negative views from members with bad entitlement attitudes that no one in their right mind would ever wish to meet them anyway.

I did some research and found out that the owner company's marketing and overall revenue figures are 50M+ Euros! Not bad from a business to maximize profit return on investments.

My advice: These are scammers of the first order. This dating site is more like One.BIg.Con. Please avoid it at all costs.
Navigating the World of Online Dating: A Review of Zoosk and Other Sites
I'm a member of several dating sites, including Zoosk, eHarmony, Match.com, POF.com, OkCupid, Tinder, and Flirt.com. One of the biggest issues with all of these sites is the abundance of fake profiles. However, Zoosk seems to do a better job than the others at eliminating these fake profiles. They ask members to verify their pictures using their phone camera, but unfortunately, it's not mandatory. Meeting someone real on any of these sites is like playing the lottery, but with Zoosk, you have a slightly better chance of "winning."

Unfortunately, there are still many people who lie about their age and looks. Some post pictures from 20-30 years ago, while others claim to be 45 years old but look like they're in their 70s or 80s. The worst are the "catfishers" who have perfected their scams. They sound very realistic in their writing and even send real-looking pictures, probably stolen from a valid profile or a person. It's important not to reveal any personal information via chat or email until you're 100% sure it's a real person.

Another problem is the lack of response after reaching out to someone you're interested in. There's no way of knowing why you didn't get a response. Were they fake, did they not have a paid account and couldn't respond, or did they just not like you? Even the ones who "liked" you back don't always respond after you reach out to them. It's frustrating, but unfortunately, it's part of the online dating game.

As a 50-year-old male looking for a female, I have a message for the women out there in my age range: please don't expect to find Tom Cruise, Brad Pitt, or Chris Hemsworth on these dating sites. Men like that don't need to be on these sites to find a woman. If you see a profile with a man like that, it's most likely fake. Give us regular guys a chance and at least communicate with us. No one is obligated to anyone, so if you don't like what you hear, it's okay to say goodbye.

Finally, I've always been taught that "a man falls in love through his eyes, a woman through her ears." If that's still true, women need to look presentable to men. Luckily, we men have different tastes and views on what "presentable" means. So, please try your best and give us a chance. Communication is key, and if it doesn't work out, it's okay to move on.
Zoosk Review: Scammers and Fake Profiles Galore, Not Worth the Membership
I recently signed up for Zoosk, and I have to say, I'm glad I didn't pay for a membership. Within just a few hours of creating my profile, I received two texts from different area codes. One was from California and the other from Texas. I knew that this wasn't a feature offered by Zoosk, but I decided to go along with it anyway.

The first text was from a guy named Jordan, who introduced himself and complimented my profile picture. I responded politely and asked for his username so I could check out his profile. He never responded to that, so I changed the subject and asked about living in California. That's when things started to get weird.

Jordan told me that he didn't actually live in California, but had moved to Atlanta to live with his aunt after losing his parents and siblings. I asked how he lost them, and he told me that they had walked out the door and never came back 10 years ago. I was suspicious, but I kept the conversation going, asking how old he was when it happened. He said he was 18, which would make him 28 now. I pointed out the inconsistency, and he tried to play it off as a misunderstanding.

I asked for his username again, but he gave me a random name that didn't actually exist on Zoosk. I called him out on it, and he finally gave me a similar username. I apologized for being cautious, and he asked me to tell him about myself. I made up a story about being separated from my wealthy businessman husband and not having to work because of it. He never responded after that.

Overall, I'm not impressed with Zoosk. I still don't know how this guy got my phone number, and the fact that scammers can easily create fake profiles and contact members is concerning. I wouldn't recommend Zoosk to anyone looking for a serious relationship.
Blocked my account for a dispute!
These people that run this organization are incompetent [censored]s!...I had trouble with features when i first joined and complained to them consistently and they kept telling me they would tell their "tech dept." and would get back to me. They never did and then they started blocking my account altogether. This has to be the worst website on the internet. Then i was getting every other days e-mails of men's profiles that they said had "suspicious activity" on zoosk and were being blocked. Most of these men are "not even members"! a bunch of scammers! don't participate in this parody! go elsewhere. They are "phonies" and i hope they disintegrate off of the internet where they belong!
Desired outcome: I WOULD LIKE AN APOLOGY AND MY ACCOUNT TO BE "UNBLOCKED"!
Zoosk access denied
I thought I had registered correctly with Zoosk. I'm getting emails from interested ladies but cannot reply. When I go to the site it says "Access denied" and there is no way to contact them, since I can not get on the site. There is no way to call them and no way to email. They say "download the customer contact form" but you can't if access is denied. Stuck!
Collect Your Trust Badge
Be recognized for outstanding customer service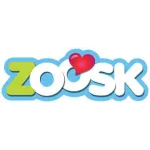 Zoosk

contacts
We are here to help
19 years' experience in successful complaint resolution
Each complaint is handled individually by highly qualified experts
Honest and unbiased reviews
Last but not least, all our services are absolutely free