Your Better Tomorrow / C&R Marketing complaints
25
Newest Your Better Tomorrow / C&R Marketing reviews & complaints
unauthorized card charges
On 10/02/17 I authorized a $1.95 shipping charge for a cd that was advertised as free with shipping. I received the free cd. I only discovered that I was also billed $84.97 on 10/02/17 when I looked up my netspend card balance on 11/04/17.

I did not authorize this additional payment to "your better tomorrow" and I want the unauthorized charge of $84.97 returned.
educational cds
Deceptive advertising & theft by deception - these folks enroll you into a scam by enticing you to by a $1.98 cd and then billing your credit card on the monthly basis for $84.97. By the time you realize you've been had, they have gotcha. No refunds available. There are 222 complaints against this company on the better business bureau website. This is clearly criminal for deceptive advertising and theft by deception. Do not give these folks your credit card #! Buyer beware!
unethical behaviour
The only better tomorrow anyone is getting from these people is themselves. I ordered a cd and in the meantime received 3 more at $85.00. I called the service number and explained that my mother was dying and i was unable to use them and respectfully asked for a refund. They refused even though i sent all of them back unopened. During the time period they shipped all of these to me i was barely able to pay my bills on time and still they have refused any refund except for the last one shipped. Scam scam scam
Is Your Better Tomorrow / C&R Marketing legit?
Your Better Tomorrow / C&R Marketing earns 91% level of Trustworthiness
SAFETY NOTICE: ComplaintsBoard has analyzed Your Better Tomorrow / C&R Marketing and determined that it has perfect credibility and is completely trustworthy, with a legitimacy rating of 91%.
We found clear and detailed contact information for Your Better Tomorrow / C&R Marketing. The company provides a physical address, phone number, and email, as well as social media account. This demonstrates a commitment to customer service and transparency, which is a positive sign for building trust with customers.
Our scan shows Your Better Tomorrow / C&R Marketing website is free from malware and phishing activities, which are types of online threats that can include viruses, worms, Trojan horses, ransomware, and other malicious code, as social engineering tactics used to trick users into sharing their personal information.
However ComplaintsBoard has detected that:
While Your Better Tomorrow / C&R Marketing has a high level of trust, our investigation has revealed that the company's complaint resolution process is inadequate and ineffective. As a result, only 12% of 25 complaints are resolved. The support team may have poor customer service skills, lack of training, or not be well-equipped to handle customer complaints.
Yourbettertomorrow.com to appear inactive or unused, such as technical issues or a temporary shutdown. In any case, if you are having trouble getting a response from the company or recovering your money, it may be wise to take further steps to protect yourself, such as seeking a chargeback from your bank or contacting a relevant consumer protection agency.
We detected that yourbettertomorrow.com is missing an SSL certificate, which is a cause for concern. Without an SSL certificate, the website may not be taking adequate steps to protect users' sensitive information. This can increase the risk of intercepted data being used for malicious purposes.
The website belonging to Your Better Tomorrow / C&R Marketing has a low number of visitors, which could be a red flag for users. However, it's important to conduct additional research to fully evaluate the website's legitimacy and trustworthiness.
Our Verdict: Your Better Tomorrow / C&R Marketing is highly recommended company, but beware of poor customer service. Their 12% Resolve Complaints rating is a cause for concern. We advise using their services securely and reviewing complaints beforehand.
stop smoking cd
I ordered a free stop smoking cd and just paid the shipping and handling for $4.95 in April 2017. I never received the cd and was charged $84.97 from my bank to Your Better Tomorrow. When I called on 4/21 they said I was eligible for a refund and I needed to send back the cds they sent to me. I have never received one thing from them. I sat on hold on 4/29 for over 25 minutes and I cannot locate an email address to contact them. I
"free" quit smoking cd
Major SCAM! ordered a "FREE" Quit Smoking CD and was charged $84.97
Called several times, on hold for over an hour each time, even called about an hour before they open and stayed on hold for an hour after they opened, no one ever took the call, it just keeps repeating "Your call is next in line..." Had to file a Fraud complaint with my credit card company. It's harder to get something that claims to be a subscription taken care of by credit card companies. This company must know that.
charges to my account a scam of a lifetime
I must be still living in the past. Where you get what you order and not get racked over the coals. They did not wait long to send things I did not order.
I think they do this for the young and older groups. One because we do not read or can not see the so called fine print. The dates are 03/05/2017 then 03/16/2017 . I asked for 1 item not the world. Trying to figure out how to print out the return label. A person would think they could make it easier then jumping through fire and hops. I do not want the other CD'S they sent.
Hypnotherapy cd
on 3/4/17, I ordered a free Stop Smoking CD, and paid the shipping and handling charge of $1.99 with my credit card. Today/3/16/17, I see on my daily bank statement that a charge to my bank account is pending for "Your Better Tomorrow" for $84.97. I did not agree to this charge and will be contacting this company in attempts to recover this amt. I "Unsubscribed" to their website today. I will be speaking to my bank tomorrow in hopes of refusing this charge. I want this amt of $84.97 to be refunded to me!
Your better tomorrow
I ordered my no smoking hypnotis tape for $1.99 and then they sent me another tape and charged to my account over$ 89.00. These people are nothing but thieves. I tried calling to no avail. Better business needs to shut them down for fraud. They will have taken out of my account is over two hundred dollars. I will shut down my credit card. See if they get any more .
Refund Policy, Legal Scam Company
I ordered the 1.99 CD, got it. Credit card was charged 84.97, not once but 3 times and they sent other CD's that I did not order. When I caught this I found that they had been charging my account monthly for 84.97 after calling and fighting with them since June 2016 they are finally sending me a check for 84.97, but according to their refund policy they don't have to give back any of the money they took from my account over a three month period, even after I sent back the CD's and cancelled. Still have not received anything from them, but as of today July 12, 2016, they said they will send me a check in the mail for only one charge taken from my account, they don't have to refund me any more due to their refund policy. When I started fighting this in May, I had to go to my Bank and put a stop Payment on any further charges from this company. Something needs to be done to close the doors on this Business, and get the word out to everyone in the US. As this is a big scam and apparently legal way to rip off the public. As the Better Business Bureau won't help. They say to take it to small claims court. RD
Self hypnosis/quitting smoking.
Back in Feb. 20 2016 I purchased online how to use self hypnosis to quit smoking. cost of 1.99 plus s/h. On mar. 2 i was nailed again for 84.95 from this company charged to my debit card. And again 84.95 April 2 from this company for another charge to my debit card. I tried calling them. Their phone is out of service now. I saw a ton of complaints filed against this company and decided I'll add one more complaint. I've also shut down my debit card and alerted my Bank to this scam/fraud for them to investigate and try an attempt to get my money back.
Unauthorized credit card charges
I ordered a cd that was 1.99 in October 2015, the charge of 1.99 was on my November credit card statement, my November 2015 statement shows a charge of 84.97. I called the credit card company to dispute the charge and was informed that the charge was again posted to my account for December 2015, I called the company to dispute this, and was informed that the promotional was not canceled so the charges were made to my account. The charge for December will be refunded, but they will not refund the November charge. I did not sign up for this kind of charge every month. This company is a total fraud and needs to be investigated for that.
Quit soking cd
Late yesterday afternoon I filled this out and submitted it to you. I told you I have emails but don't know how to send them to you and asked you to provide me with an address or email address. What I didn't do was provide you with my information and so here it is. Beverlee Tramontin 602 78th Ave. N. E. Spring Lake Park, MN [protected] [protected]@yahoo.com YourBetterTomorrow membership ID: [protected]
Hypnotherapy CDs
I ordered the stop smoking CD sometime in mid-July and was surprised at how quickly it came. A short time later, I received a box of more CDs which I refused and returned the next day. I expected them to credit my Visa card but the new bill came today (8-30-15) with charges of $84.97. I tried calling but was referred to a website to cancel "membership" which I did, but is it really cancelled? I would like a refund and to talk to a real person re: this account to be sure it has been cancelled.
Better Tomorrow Stop Smoking CD
I ordered a CD for 1.99 and got the CD on 8/17/15 and they charged my account on August 27, 2015 84.79. You call and they do not answer try to get you for more. All I want is my money back in my account and this need to be stop, they need to be in jail.
Scam Artists
These thieves got hold of my bank card number around the beginning of August, 2015 when I ordered a CD regarding smoking cessation. A week or so later I received more CDs regarding weight loss (?) that I don't need/want - charged me $84.97 on my bank card. After immediately cancelling my credit/debit card, I made a complaint on their website & was instructed by email to call their customer service dept. I called &, of course, got the run-around when I asked if they were going to reimburse me. The only way out of this is to cancel your credit/debit card. These thieves need to be stopped - maybe a class action law suite?
Scam
These people took 85. 00 out of my acct without my permission, when you call you get a recording.

No talking to a real person. I want my money back and to cancel this scam now.

Sincerely
Kahreon porchia
unauthorized charges
I, too, was charged 84.97 from this company who sent me a cd, which I agreed to and three days later, they charged my acct. 84.97 for some cds I did not order. I called to cancel, but now I have to pay their shipping charges and the cost to return it. My acct. was overdrawn because of this and I incurred over 100 dollars in overdraft fees because of the charges on my acct. that were paid by my bank due to insufficient funds. This company is a THIEF and needs to be stopped from doing this to people who are unaware of this scam. I am going to the bank to report them and also filing numerous complaints against them. They need to be stopped. Their product is garbage to begin with-mind control- and disgusting lies.
Refund not processed after 4 months
This company offers a almost free CD that is suppose to help you stop smoking and when you order it and pay the shipping you must agree to the "terms". Deep, deep down in the "terms" it states you agree to an auto ship sign-up when you click "agree to the terms". This company is a very sneaky and dishonest company. They have lied to me several times, the system is always "updating" when you call, the customer service rep always tells you they are processing the refund or whatever, there is no management to speak of or at least to talk with, they will not give you an address to send papers to, they will not tell you who to send legal papers to and they they are blasted all over the internet for the scam. Following their many questionable business practices, I returned an unopened auto-ship which was received and acknowledged on Sept 8, 2014. I received the email confirmation that my return shipment under authorization number H26970 was received in resalable condition and qualified for a partial refund. AS of today I have not received any refund, after 5-6 phone calls I was again told "oh we are processing that this week." Today, Adrian Tumpag, the "customer service supervisor" acknowledged that the item was received on the 8th and that the refund was "approved" on October 30th. The item was received on Sept 8, approved for refund on Oct 30! Almost 2 months to "approve" a return and now almost 2 months later still no refund. Again today, I was told by Adrian that he would go ahead and tell the credit department to refund the amount so this tells me the customer service rep has been lying for months now. What can I do next? The BBB will not do anything except give them an "F" and refer me to the WA states attorney's office.
unauthorised charges
did not order any cds from them. they sent them anyway and billed my credit card. When you call their [protected] number...the message is distorted and you can't understand it and can't get ahold of a real person. in the process of contesting the charges and
returning the merchandise. These people should be in jail
Cannot get my promised &partial& refund
Returned items as per the instructions and in the time frame required. I contacted the company to make sure the package had been received at their facility and when to expect a refund. "Rona" the person I spoke with on [protected] first said to allow 15 business days. [protected] no refund, so I called back and spoke to "Rona" again, she said there was a problem with their system and to give them 3 more business days and she would personally take care of this matter. Everytime I have called this company, "Rona" always says there is a problem with her phones so she will have to call me back, and she does, but I am now wondering if they do this so calls cannot be traced. If not, I guess they will have to live with the fact of scamming hard working people out of their money because I'm sure they won't be stopped.
Collect Your Trust Badge
Be recognized for outstanding customer service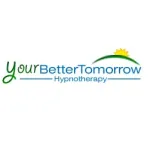 Your Better Tomorrow / C&R Marketing

contacts
We are here to help
19 years' experience in successful complaint resolution
Each complaint is handled individually by highly qualified experts
Honest and unbiased reviews
Last but not least, all our services are absolutely free