Woman Within complaints
177
Woman Within
-
Expedited shipping! INVOICE #24501-0637/8 CUST #015717554100 DATE 6/17/22
I needed a pair of pants for a party on Sunday 6/19/22. On Wednesday 6/15/22, I made a call, before placing the order, to varify that I would get the order by the day before, before I spent the extra $16.99 for the expedited 2 day shipping. The gentleman I spoked with did indeed confirm and said that If I didn't get the pants by Saturday, I should give them a call on Monday and ask for the refund of the expedited shipping cost.

I called and they said because the pants weren't shipped until Friday 6/17/22 the 2 day shipping would make the delivery date Tuesday the 21st, which is 2 days after I needed it!

I was told that only if I didn't receive the pants by the 21st, would I get my money back!

I would have placed the order without spending the expedited shipping added on and would have gone some place else, if I wasn't told that I would receive it by Saturday the 18th!

The supervisor I spoke with said that the rules are on the website, but I called and was told something and was now expecting my pants by the time I needed them.

I did get nasty with the people I spoke with and would like to apoligize, but I am very upset about the situation, because I ended up with nothing to wear and looked horrible at the event I went to.
Desired outcome: Please respond with an apology and my shipping expense refund!My Email: [email protected] for any further information needed.
Woman Within
-
unable to cancel order
I placed a large order on 6/14/22, when I got home the catalog arrived with a code for orders over 150.00. I spent $ 270.00 I called to cancel order and it has not been picked from warehouse and was told no canceling of orders. I asked where that states it on their web site and was told by Linda - supervisor that if there is a policy it is on the web site and there isn't a policy as you can not cancel your order, if I am unhappy with the product I have to wait until I receive it and return it. This is very poor business practices and deceptive, unfortunately I will no longer be using this company. It is also disappointing that a supervisor can only repeat the same script over and over without actually answering a question.
Desired outcome: change your policy or better yet state it on your web site - No cancelling of orders.
Woman Within
-
shoes
I ordered shoes on May 22, 2022, and received confirmation for delivery on May 28, 2022 I am still waiting for the shoes to arrive, when I called, CSR said they had not been shipped yet so I asked to cancel the order and credit account and she said she couldn't do that. She told me I would have to wait till I received the shoes and then return them and pay return shipping to get credit. If my shoe order is sitting in the warehouse unshipped why can't I cancel the order? I will never purchase anything from this business again
Desired outcome: credit for shoes I haven't received
Woman Within
-
Didn't get my order or my money back
I've been doing business with WW for a couple of years and never had an issue until recently. I placed an order in early March and while the shipper said it was delivered, I never received it. At the company's request, I mailed in one of their affadavit forms to make a claim for an undelivered package. It was denied due to "a keying error" I spoke to a CSR about it in early May and she said to send another form and they would fix the address issue. Today, I got a message saying the second one was rejected because "the package was delivered to the shipping address that was on the online order." The entire purpose of the refund affadavit was to certify that I did not receive the order although the carrier said it was delivered. What? Ridiculous!
Desired outcome: I would like a check for $81 mailed to me.
Woman Within
-
Refund of $44.99
I Purchased a dress and when it came, it was much shorter than pictured and I could not wear it. My order number is 40031082720. I followed the directions in the package and used the return label provided. I mailed the package within the 60 day return policy. When I went to the post office, due to the pandemic, they stated that if it was packaged and labeled, I should just put it in the bin in the front of the counter. I did as directed and left. Since I could not give it to the postal worker, I could not get a receipt. After not getting a refund, I contacted the company. They claim that they did not receive the dress and it was too late to return it. I explained the situation multiple times and the customer service lady was uncaring and rude. I sent multiple requests, same attitude. Now I am out the dress and the money. I have literally ordered thousands of dollars worth of clothing from Woman Within. Loyality means nothing. For less than $50, they lost a good, loyal customer. Please help.
Woman Within
-
Discount was removed as the order was placed
I first purchased a shirt from Amazon but apparently the sizes are true to USA sizing charts. It was way too large. I wear a 2X or 16/18. I ordered a 1X but the shirt was too large. In my shipping box I found a Within Woman catalogue and the price for same shirts was cheaper and was able to apply discount codes. Since I had to return the Amazon shirt, I decided to order the smaller one from Women Within. I ordered two of the Lace-Trim Pintucked Tunics, one in peach and the other white. I was able to apply a 40% off coupon but had to pay shipping. I decided to use PayPal (credit Card linked), PayPal returned me back to the order pay and I hit submit. Later that night (late) I received an email from PayPal showing me the price. It was around $25 higher than what I ordered. My 40% discount went away and my shipping cost became higher due to the total price was now higher. I tried calling Within Woman but of course the call center must be in another country and hard to understand. Well, they said sorry the order is already being processed and can't cancel it or refund me the discount. The discount was applied with either "Honey", Capital One codes, or retailmenot. They kept asking me the code, but since it was removed I was unsure.

They did say that I could return it for an exchange with a discount code. But may lose my $12 shipping costs I paid. I wanted the shirts for a vacation in a few weeks so an exchange will take too long. I now need to decide if I want to completely return the 2 shirts and just reorder using a discount code or just return it and go shopping elsewhere. If I reorder, I will not use PayPal which takes you to another page to login and back again. That is too many chances for errors like I experienced. I AM NOT A HAPPY CAMPER!
Desired outcome: I would like to receive the 40% discount that I lost once I submitted my order.
Woman Within
-
Free gift offer
Rec catalog this am with offer for free weekender set on front cover. Blue # on back of catalog is 940-120113. Coupon code for set is WWCUYFG. It did not work. I contacted on line chat. They could not find any free offers. This has happened in the past and I deleted my complete order This time I placed the order Even though I am upset. The coupon expires in July so that's not an issue.
Woman Within
-
Customer service, late fee, mailed payment
customer service was very rude, hung up on me. charged late fee and I did mail my payment in April 22,merchandise was returned the next day wrong items sent,bank charged me 70.00 but no items were sent back. pd again in may 13.Customer service laughed at me and was know help called several times. I should not of been charged late fee or anything. Invoice# 12209-0048/2 order date 03/22/2022 Woman within say they credited my acct. not to my knowledge before late fee was applied. Don't understand the concept on how this bank works.
Desired outcome: Request refund, never received the items that was to be exchanged, company received them back and they stated they did, bank charged me late fee anyway, customer service was very rude
Woman Within
-
delivery
I ordered 2 pairs of shorts on April 10th. I was told they were shipped on April 13. I called on May 5th after seeing they had been sitting in Houston for some time. Customer service told me they had been on backorder but should arrive on May 6th. Called again May 12. Item was never on back order. They would not refund money or give me an arrival date.
Desired outcome: Funds refunded.
Woman Within
-
Unauthorized charges
I have ordered from Woman Within a handful of times. All of a sudden I started getting monthly charges on my credit card from Woman Within for $14.95. I contacted WW and they told me I clicked on a "pop up email" and signed up for a rewards program. I have no idea what this "reward program" is, nor did I intentionally signup for this. I tried to cancel, but was given a Toll free number to some company I've never heard of. I have no account number or any confirmation that I ever signed up for this. The Woman Within clientele is older women on Social Security and are being scammed by this company.
Desired outcome: I desire that Woman Within will refund my money and stop this draft considering I have no idea what this "rewards progam" is.
Woman Within
-
Backorder/Apology/40%discount
Placed an order beginning of April, received notice today 4/23 my items are on backorder. Also received an apology for this and given a 40%discount to use for the inconvenience.

I wanted the discount applied to my existing order, was told no. Can't use it on order being processed or on backorder. So why offer a discount if I can't use it. Was told I can cancel my order and reorder my items to use the discount or buy more items. Why would I buy more (which I don't need) just to get 40 % off when I didn't get my first order. Plus it's an inconvenience for me to cancel and reorder. And hope my backorder doesn't get pushed back more.
Desired outcome: Discount applied to my existing order. #40032447724Code WWESPECIAL
Woman Within
-
not credited for returned merchandise that I did not even order
My mother placed an order in January 2022 and only received part of it. She called to cancel the remaining items since the clothes that did arrive did not fit well anyway. She was told on the phone by customer service that the remaining order was canceled. Then she received another package. She returned the package unopened. She called again to say the order should be canceled. Woman Within then sent the package to her AGAIN. My mother returned the package unopened once again. Ever since, she has been getting phone calls and service charges on her Comenity Woman Within card. This is for a merchandise she did not order and that was returned multiple times!
Desired outcome: The outstanding charges including service/late fees should be removed from Comenity Woman Within credit card. No merchandise was kept!
Woman Within
-
Never received my order
I placed a order Oct 2021. I never received my items. I called and called sent in the affidavit. I also contacted Community bank. I was given a credit for the items 88.00. It's been a few months with this credit so I decided to use it. I placed my order (received it) and yesterday received a letter stating the credit which was on my account was voided. Which means I owe them. This company scams people out of their money. This company gives legit companies with excellent service a bad name. Don't use this company... The prices look great but at the end the service stinks! No matter what happens to your order or any complaints they still get paid. Consumers lose their money! RUN away from buying here.
Desired outcome: I want a honest respectful company. That has consumers in mind not your bottom line. I had a credit till I made a purchase then the credit was voided.
This review was chosen algorithmically as the most valued customer feedback.
Hello, My mother has been a client for several years. She has ordered for my grandmother, herself, and me. Recently she was charged a $ 30 fee for a late payment. According to her bank statement, the payment was not late. I did get the charge returned in one to two months, however, she should not have been given a one time late charge pass when it was your...
Read full review of Woman Within
The complaint has been investigated and resolved to the customer's satisfaction.
Woman Within has left an official reply on this complaint.
Woman Within
-
Horrible Customer Service
I have tried several times to set up the account so that I can be the speaker in behalf of my elderly mother in law who is hard of hearing and they continue asking for her to get on the phone to authorize me when it's supposed to have been done already. My poor mother in law is so frustrated and so am I ! We will never purchase from this company again and Im making sure my family and friends dont either.
Resolved
The complaint has been investigated and resolved to the customer's satisfaction.
The complaint has been investigated and resolved to the customer's satisfaction.
Woman Within has left an official reply on this complaint.
Woman Within
-
Deceptive practices
This pertains to order 40031022388. Placed order but was not given opportunity to use the promo code. I wrote to customer service within minutes of placing the order. Tried the chat but wasn't getting a response. I received back a standard response that no changes could be made once t he order was in process. Frankly that's a bogus response. They could look up the order and reprocessed it with the promocode. I also asked to cancel the order of not able to apply but was again advised because th e order is in process there was nothing they could do. This is not customer service.

1) given the fact the order status changed almost immediately to in process is deceptive. Especially since at least 2 items won't ship until march. There should be the ability to cancel the order within a reasonable time frame prior to shipment. 2) the only remedy they provide is to return the product for a refund once it is received meaning i will have to wait upwards of 30 days to return the back ordered products once received. This is a company banking on the laziness of their customers.

I have to also support some of the other complaints in regard to put of stock items and price changes while you are ordering. They will quote the item at one price but then increase the price of you choose a certain size or color.
Desired outcome: I just want the discount owed or the order cancelled
Resolved
The complaint has been investigated and resolved to the customer's satisfaction.
The complaint has been investigated and resolved to the customer's satisfaction.
Woman Within has left an official reply on this complaint.
Woman Within
-
did not get the product
I am still fighting today to get a resolution for not getting a product last year!

I called for over 4 months upon placing this order and customer service said on many occasions they would send me the forms so I could fill out Yet I never got the forms! I am very upset that no one cares enough to find a resolution for me here! The order is #40025562991 and I called for 4 months trying to get this resolved! Sad no one cares!
Desired outcome: the jeans or a credit and an apology from the company!
Resolved
The complaint has been investigated and resolved to the customer's satisfaction.
The complaint has been investigated and resolved to the customer's satisfaction.
Woman Within has left an official reply on this complaint.
This review was chosen algorithmically as the most valued customer feedback.
Returned items 12/16, called woman within 1/22 to find out about refund. Tracking shows picked up by shipping agent but not delivered. Since picked up i feel I am due a refund whether the shipment is lost or you received. I have tried talking to people regarding this return and I'm not sure they understand. I returned two Orders# 40028447053 4 item...
Read full review of Woman Within
The complaint has been investigated and resolved to the customer's satisfaction.
Woman Within has left an official reply on this complaint.
Woman Within
-
Catalog is bare and switch
On several occasions over the last few years I have tried to do business with Woman Within. It has always ended the same; they are out of the item I am ordering, do I want it in another color? Every order! I got a catalog in the mail today and called within 2 hours of mail delivery but they were "Sold Out" of the items I wanted. Why advertise an item they don't have? So they can try to sell you something in one of the few colors or styles they do actually carry!
Desired outcome: Stop advertising items you don't actually have!
Resolved
The complaint has been investigated and resolved to the customer's satisfaction.
Woman Within
-
Never received items paid for
I ordered approximately $50 worth of clothes from Woman Within at the very end of September. I eventually received notice that a label had been created for the shipping company and the items were being shipped. I kept checking back and their website said the same thing over the next few months. Because of the pandemic and the fact that I wasn't in urgent need of the ordered items right away, I waited to contact WW. I finally emailed them and was told that since it was over 60 days since I'd placed the order, I would not receive either the items I ordered or a refund of my money. Funny how we have to be patient with them during the pandemic, but nothing is expected on their part!
Desired outcome: Refund of my money or ordered items.
We are here to help
16 years' experience in successful complaint resolution
Each complaint is handled individually by highly qualified experts
Honest and unbiased reviews
Last but not least, all our services are absolutely free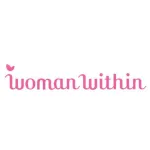 Woman Within contacts
Woman Within representative

fullbeauty brands