Wingstop
-
8 piece boneless chicken wings with fries and soda
I went into the Wing stop on Poway Road, Poway , California yesterday 08/16 at 11:20am to pick up an order.

On entrance into the store, I noticed a strong rotten food smell, like a dead dog and mixed in with extremely strong chemicals! I didn't think anything of the restaurant smell but hoped the food would be better.

I ordered a meal with boneless wings fries and a root beer. The root beer from the machine was completely flat and tasted lie water. I tried the other drinks but they were all equally as flat and tasted like water.

However, my issue was the food! About an hour after eating, I got a bad migraine then I started throwing up violently , the chicken I noticed when I ate it was soggy, the sauce was thrown over the wings and was watery ( I have been ordering Wing stop and the same meal for around 10 years and have never had a problem. This time I ordered the same flavor I usually get but it was runny, as were the fries watery and soggy. The Louisiana rub was overly seasoned and tasted like chemicals and extremely salty.

I threw up around 8 times an hour after eating and was sick throughout the night right through to this morning. I feel better only after I threw up violently 8 times. Im not sure f there was chemicals in my food or if the food was just rotten and not hygienically prepared but I have not thrown up since around 30 years ago when I was 12 years old.

This morning you have issued me with a gift card for $10! When I paid $16.00 for my meal and was extremely sick due to the proor rotten quality of the food… probably even chemicals in my food as it smelt that way.

I do nt want a gift card as I will NEVER use it and will never eat at Wing stop again as you made me very sick. Only when the food was out of my body did I start to feel better.

AGAIN, I do not want a gift card as after my experience at Wing stop and violently throwing up immediately after the meal and all last night, i will never go back to any Wingstop. That is the first time i have ever thrown up and been sick all night long. My food tasted of chemicals and chicken was soggy as were the fries. The store on entering it smelt of strong chemicals too and had a rotten smell like something had gone bad in there. I didn't realise all the food served there was like that too.

I want a full refund back to the card that I paid with. I do not want a gift card I WANT MY MONEY BACK.

Sarah Odisho

[protected]
Desired outcome: I want my full refund - all the money back on my card. I have been issued with a giftcard for $10.00 when my meal was $16.00.
This review was chosen algorithmically as the most valued customer feedback.
Order was placed on 8/15 5:08pm at store #[protected] W US Highway 290 Suite 104, Austin,TX 78736. At 5:20pm I received a text from Doordash that order would be delivered at 5:58pm. At 5:50 contacted the store as tracking showed it to be 18 minutes. They indicated it had been picked up 20 min before traffic was bad so give them some time. After 20 minutes ...
Read full review of Wingstop
Wingstop
-
Customer Service
Totally unprofessional and had an attitude with me to boot. The driver himself was professional and courteous. I tipped him of course. Wingstop didn't include one of the items I purchased. When I called and enquired about it, Patricia I believe her name was, couldn't be more rude. She proceeded to talk me down about me not ordering something. Forgetting the fact I had the receipt. She placed me on hold and hung up on me. Only to then tell me she was gonna have my order for me. I waited another additional hour and change for my food. Which never came by the way. When I called back to once again enquire, she laughed at me and told me it wasn't her problem. Again, she was the one who prepared and took my order. She told me this on the original call. When I asked about a manager she said she'll be there after 6. I told her I wanted my money back and she hung up the phone on me. When I called back about my order and my money, she accused me of harassing her. Again I am the customer. She messed my order up. I was very patient as I waited 3 hours for food I originally ordered.
Desired outcome: I'd like an apology and the money back for my entire order. It was through GrubHub, but GrubHub was not at fault. This was specifically Wingstop and it's employee. An employee I had contact with the entire time.
This review was chosen algorithmically as the most valued customer feedback.
On August 1st I placed an online order for 15 wings and 2 orders of canjun corn. Order # [protected] I left work and picked up my order and drove home (35 miles) When I unpacked the food, there was no corn. You see, my daughter just wanted corn only for her dinner. I called the restaurant. The woman who answered the phone was very sarcastic and...
Read full review of Wingstop
Wingstop
-
Missing Item-Rude Kitchen Staff
I ordered wings on 07/23/2022 and I didn't check the bag until I got ready to eat, 1 hour later. I realized that they left out an order of wings so I had to get in my car and drive back to the store. Once I got to the store I presented my receipt and told them what happened and the kitchen staff said that I was lying. His response to me was "how does someone not know they don't have all their food for an hour after they got it". I was humilated in front of other customers and was embarrassed that I was called a liar when they (wingstop) was the one who messed up my order and inconvienced me.
Desired outcome: Something that would allow me to make the situation better would be another meal that is served nicely and accuratly.
Wingstop
-
Rude staff , not answering phone , claim to not be taking orders because of 45 minute wait
7/22/2022 @ 6:42 i was calling the Wingstop and go no answer the phone was just ringing and ringing i went into the store the phone was ringing off the hook no one in the Wingstop cared about the phone ringing every staff Member ignored it and when i was waiting in line the cashier was rude telling me i couldn't place an order due to a 45 minute wait told me i couldn't place an order for the rest of the night when they close at 11 or 12 the manager on duty didn't seem to care
Desired outcome: I'd appreciate a response a compensation or something this was a very disgusting encounter and this has become frequent with this location i spend a lot of money here i would appreciate good customer service
Wingstop
-
Wings/ Wingstop Olive Branch, MS
I placed my order online. Upon arriving I was advised that they didn't have many items that I ordered and paid for online. They advised me to send an email to [protected]@memwings.com for a refund. Once home I found out that I only had 10 wings that were correct. The rest of the 50 piece order was wrong. Please assist with a refund. My order was from the Olive Branch, MS location. I paid $65. I received no corn, rolls, juice, parmesan wings, Louisiana rub wings. The name on the order is Sherry Warren. The order details are included in the screenshot. The order was placed this past Thursday.
This review was chosen algorithmically as the most valued customer feedback.
I love the location on town east, I have 3 wingstops closer to my house but yet I travel 45minutes because this wingstop does it the best. I always recommend this location. It's my family's favorite spot. I only get to see my brother once a month and we enjoy wingstop! Our all time favorite! These past couple of times they keep giving me blue cheese instead...
Read full review of Wingstop
Wingstop
-
Refusal of service and unprofessional business practices.
Monday July 11th 2022.

My wife and I were trying to place a phone order for dinner at around 5:15pm to the wingstop location at 3155 S Bascom Ave #D, Campbell, CA 95008 but when we tried calling somebody would pick up the phone and hang up immediately, this happened 7 times in a row. We decided to drive over to the location while continuing trying to call and the second attempt after getting into our vehicle somebody picked up the phone and left it on the counter so we could not call back, I began to audio/video record this bizarre situation from the time we got into the vehicle to drive over until we arrived inside the establishment and saw the phone on the counter with nobody at the cash register and 3 cooks in the kitchen. I asked one of the workers if this was standard business practice for them and they pretended to not understand me so I then asked them in Spanish and they tried to ignore me! Eventually after about 6 minutes another person walked behind the counter from outside and said that he was sorry and that he had an emergency. I asked him for the managers number or information and he gave me a number that had no voicemail set up and went straight to voicemail. I have this entire situation on video from start to finish. This is completely unacceptable business practice/behavior and I plan on posting this video on multiple social media sources to hopefully give it some attention.

This is not the first time with this location we've encountered this behavior from the employees, just the first time I have proof of how they do business at this wingstop location.

My video is a total of about 8 minutes which was the duration of the drive from my house to the location. The video will not upload to here for whatever reason.
Desired outcome: I would like a response from the franchise owner at this location giving an explanation, and I would like to be comped a family 50 pack which is what we were trying to order for our family dinner tonight.
Wingstop
-
Wingstop
My girlfriend and I had ordered online July 2nd, 2022 at 11pm. When we got to the store, it was filled with smoke. One of the workers came over to us and said that they couldn't make our food because something in the kitchen had caught on fire (which me and my girlfriend understood). The lady in the front then told us we couldn't have our money back because she apparently couldn't find our order, we had just ordered 20 mins before and she was being lazy and did not want to even search for our order at first ! She glanced at the screen and said "nope can't find it". She barely even searched for it. I still even have the confirmation email they sent me. I'm trying to get a refund since we never got our food. We will never go back to that Wingstop again.
This review was chosen algorithmically as the most valued customer feedback.
I placed an order for a family bundle to feed 4 people online. The time frame to pick up order was a little over 20 minutes my order took over 45 minutes to almost an hour. Not only was my food especially the tenders burnt and extremely oily but the forgot to include my fries. I didn't notice the bill quality of the food until I got home. I immediately...
Read full review of Wingstop
Wingstop
-
Poor customer service
Upon entering the Wingstop (here in Ft. Worth, on Old Sycamore School Rd) at 110 Old Sycamore School Rd, I wanted to order some wings, however, their were no prices, when asked about that, I was told that I would find out the price once the rung it up, I expressed how inconvenient that was, and I was only served with a bad attitude, and no service.

this Wing stop (at this location) standard of operation is very poor, I think I should be compensated via free wings meal for poor/lack of service.

thank you
Desired outcome: a free wings meal
This review was chosen algorithmically as the most valued customer feedback.
I ordered wings online I paid for my order online when I got to wing stop. The door was locked and I didn't get my food. The person at the door stated that they were closed. I never got my food. So now I just want my money back. Poor customer service as always.
Read full review of Wingstop
This review was chosen algorithmically as the most valued customer feedback.
Order #[protected] I ordered for delivery through the wingstop website. I ordered the 20 boneless wings special and a 6 piece classic wing combo. Both orders of the wings were fried hard and the fries were burnt. I also received no drink with the combo and when I inquired about it through the driver he said that the restaurant argued with him and said meal included no drink. The quality was horrible
Read full review of Wingstop
Wingstop
-
Quality of my meal
So the 1st time I went to ur Latin on slide rd. And the loop. The staff were all high in Marijuana u could smell it. Then the cashier got our order and our name we waited almost 45 minutes went up to check on our order and it had just been sitting there she never called us our anything they literally had no silverware at all. Then the second time I went I went to the one on 4th and q by Texas tech and the did was horrible I ate one wing so did my gf so I made a complaint our order was almost $30 dollars and wing stop sent me a gift card for$5 is this a joke y even send the damn gift card n for 5n bucks that is a slap in the face to me. I have been a loyal customer my family go there as well but we r b about to take our business else where if u don't give me back what I paid out . I hardly ever complain. So when I do it's for a reason..my email is [protected]@gmail.com
Desired outcome: Want my refund of $30
Wingstop
-
Missing items from delivery
x2-20oz drinks were not included with the combo and x1 seasoned fries were missing from the delivery. Order Number [protected] Payment Method

Credit Card Visa x-4713 Wingstop Los Angeles La Tijera (#292) 6909 La Tijera Blvd Los Angeles, CA [protected]
Desired outcome: Please refund the balance to the payment method.
Wingstop
-
Not answering the phone and incorrect order with no refund reciept
My daughter ordered online at Wing Stop and as soon as she summitted the order for delivery I realized that she picked the wrong chicken so I called up there immediately and there was no answer I called four times no answer I still wanted there order I just wanted them to change the chicken and I would have paid for extra, when they didn't answer the phone I got in my car still calling them hope I didn't have to make the trip because I ordered delivery got there to the place phone still ringing in my hand no answer they say the phones where off, so I asked them to cancel that order and I would like a new one she told me I would have to wait 25 minuets that's fine but know I was calling since I placed the first order. long story I waited about an hour and the manger was eating while packing orders and when I got home one of the orders was still wrong, I paid for all flats they gave me 2 flats and the rest drums which I don't eat and before I left the store I asked for a receipt for the refund the manger stated that they don't give them out I would have to wait till someone contacted me.
Desired outcome: A refund receipt to prove you did it, and a correct order
This review was chosen algorithmically as the most valued customer feedback.
The phone was never answered I been trying to cancel since yesterday my number is [protected]
Read full review of Wingstop
This review was chosen algorithmically as the most valued customer feedback.
The incident happened March 31, about 7pm at the Trophy club location. The employees are obnoxious rude and disrespectful.. I walked in to order as I have done about 6 times now over the last few months. I bring my small service dog in every time. I Oder, fill up my drink then Walk around outside until it's ready. Never had a problem before. Today I didn't...
Read full review of Wingstop
This review was chosen algorithmically as the most valued customer feedback.
Horrible customer service - called in because they forgot to send out HALF my order of a 75 wing pack - all 3 sides missing all veggie sticks all dipping sauces. Called the store - They were already aware they screwed up and admitted it was their fault - spoke to the MOD - wanted to "give me a credit for their error" on my next order - Why would I order...
Read full review of Wingstop
We are here to help
16 years' experience in successful complaint resolution
Each complaint is handled individually by highly qualified experts
Honest and unbiased reviews
Last but not least, all our services are absolutely free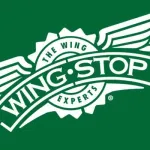 Wingstop contacts