Newest Vizio reviews & complaints
Vizio M58Q7-J01 tv
I bought this tv a couple years ago and from day one the sound would go out randomly (no sound) I would unplug it and plug it back in and that would fix it. I think the problem is with the watch+free feature. I have no sound bar or any cable, dish, or satellite, the only thing I've ever done is stream through Wi-Fi.

Well the sound went out yesterday and I've tried everything including a full factory reset. I also talked to two Vizio technicians and they told me to hook up a soundbar to it. Wow what a fix right?!

Well I'm very disappointed In Vizio from what I've read review wise is that Vizio makes a terrible product and I'll tell anyone and everyone not to buy one of there products.
Claimed loss: This tv was not cheap It cost me a close to $700 It's just a couple years old and I feel very ripped off!
Desired outcome: I would like a voucher for a new tv or at least pay for a repair technician to fix it.
This review was chosen algorithmically as the most valued customer feedback.
An update was recently pushed to Vizio Smart TVs. This update moved antenna functionality under the umbrella of their Watchfree app. On the surface, this could have been a net neutral update. However, this update has 3 big issues in my opinion. 1) Channel surfing is no longer possible - You are forced into a "guide" experience now. In the past, you could...
Read full review of Vizio
Vizio sound bar will not stay connected to Chromecast
This Soundbar is now useless since it doesn't stay connected to my TV. It will connect but immediately disconnect. Following Vizio's recommendation to update the firmware, I downloaded the Smartcast app which won't even recognize my soundbar or WiFi. It has zero instructions on how to troubleshoot in the app.

I tried to have customer support call me. Only after inputting info (including an email, etc which I'm sure they'll use for marketing me garbage or to sell it) and a description, they tell me someone will call within 24 hours. THIS IS UNACCEPTABLE.

I purchased this in April 2023 and don't watch TV often. So I've only gotten a handful of uses out of the device. I can no longer use it and it was a huge waste of money.
Claimed loss: Around $130
Desired outcome: Refund me. If that includes giving me a return box (with shipping included) to return the device, etc, I'm fine with it. This is a piece of scrap at this point and I'd rather be done with it.
Vizio TV
Constant problems with watching local channels over my antenna since they put it in the Watchfree software. It sometimes takes multiple tries of turning the TV on and off and switching back and forth between the Smart TV and the Watchfree settings before the local channels will come on. The latest glitch is that when the local channels come up and I look at the schedule the times at the top of the schedule are 5 hours off, and resetting the time, the zip code and the channel scan doesn't correct it. Time to get rid of Vizio altogether.
Desired outcome: Fix the stupid Watchfree glitches
Vizio latest update
Forced to use vizio watch free which sucks, cannot use the attenna, vizio tells you to disconnect from the internet to use the attenna but I also stream on the tv so when I hook back up to the internet I am forced, to use the sucking watchfree,

In addition, the tv now shuts off for no reason while being forced to watch the sucking watchfree.

Customer service is unhelpful if you can even get anyone on the phone.

I have always bought a vizio since as long as I can remember but now, I will never buy another one. I have switched to samsung because of the new vizio update.
Desired outcome: Fix your stuff so people have a choice. You should never force something on your loyal customers.
Vizio TVs watch free plus
Having an issue with the new watch 3+ by Vizio Especially if you live and use antenna to receive TV stations. I live in an area where I get several stations from two different cities on the same channel but if you use the watch free on the Vizio which it automatically goes to you lose one of those channels, I found a workaround for it if you use the Vizio app for iPhone or iPad or android, you go to the input and select. Tuner you'll get all your locals back until you accidentally hit or goes into watch free again.
Watchfree
Watch free sucks. I live in a border state where some of the over the air channels are the same number and when I hook up tv to the internet I loose one of the channels from either Vegas or Phoenix. Only way I get them is to go back to factory settings and not hook to the net. But I want to use the net for my prime service but as soon as I connect to the net then the watch free activates and I loose the channels and have to restore tv to factory settings Vizio needs to fix or allow you to disable watchfree.
Desired outcome: fix it so I can disable watch free
Vizio TV
The SmartTV ap on my Vizio TV has been problematic for quite awhile now with problems like the TV not turning on if it was previously turned off while set on the SmartTV function and the AirPlay function having to be turned off and on several times before it would work. Now Vizio has made it impossible to watch local channels over my antenna and has forced them into the SmartTV function with a new ap. It's terrible, slow, and frustrating. I will never buy another Vizio.
Desired outcome: Remove the new Antenna ap.
Last update the company sent out
This company has my TV all screwed up now with their last updates. Now my local channels are off plus the information on the channel is totally different that what is on TV...Never again will I buy a Vizio anything...That crazy update should of been a choice that TV owners could of made...

Since I watch local channels only and half blind it took me forever to figure out how to stop being forced. when I finally found GO TO THE LAST CHANNEL...there were my local channels..Now my local channels are screwed up. Either they are on the wrong station The guide isn't any better...Will be watching one thing and the guide is either on the wrong channel or the wrong program...if I would of known Vizio was going to Force this on people and screw up my TV I would of purchased another brand TV
Desired outcome: I want your junk update off of my TV.....................
VIZIO 50" Class M6 Series 4K QLED HDR Smart TV M50Q6-J01
VIZIO 50" Class M6 Series 4K QLED HDR Smart TV M50Q6-J01 Bought December 5, 2022 from Walmart and it was delivered in December 7, 2022. By June of 2023 the tv stoped providing a viewable screen. I contacted Vizio and they asked for pictures, receipts, more pictures and must have contacted me six times and last I heard they were going to send me a refund.

Contacts have stopped and refund never materialized even though their warranty is supposed to cover the item for one year.

Thought the price was good but not if I have to replace it six months later!
Customer service - warranty replacement/refund
This is the 3rd Vizio TV we have purchased. One lasted 2 years, the replacement is still working and the 3rd lasted about 11 months. 3 Vizio TVs in 2.5 years?

When this one started having problems, I contacted Walmart as I had an extended warranty. Walmart said the Vizio warranty was in effect and to contact them for repairs, and/or replacement.

I contacted Vizio and was told they have no service for TV issues. I requested a replacement - they informed me they don't offer replacements.

After 11 days on the phone with Vizio, (difficult to understand foreign speaking reps) and sending over 20 photos, purchase receipt, and serial number photos - I was told "If" the refund was approved, it would take 60 days for processing! I give up - the warranty runs out in 2 weeks! Vizio TVs are becoming junk - save your money - buy another brand!
Desired outcome: Immediate refund!
M65q8-h1
I spent time researching and decided to spend a little bit extra to buy the name brand Vizio TV. Within 90 days the top of the screen backlight and started failing and color was lost so I called technical support. They inform me it was a firmware upgrade that caused the problem and told me to change some settings and the problem went away until a year passed and now the TV was out of warranty and the same problem came back. At this point support refused to help me even though I knew it was a firmware setting or suspected it was a firmware setting. Now I have a TV that's just over two years old and it flickers and is hardly watchable. I feel like if support had listened to me more closely then maybe I would have known to return the television. Usually buying a name brand insures better customer support and a superior product in this case that hasn't been true. I'm reaching out to Sony to see if they'll do anything to make this right before I make the vow to never buy another Vizio product again in my life.
Desired outcome: I would like a new television. Barring that a total refund
TV warranty
We purchased a VIZIO TV from a local store last 4/9/22. The TV started having problems on March 25, 2023. The screen would have vertical and horizontal lines, the screen would freeze but sound still came out. I called Vizio on 3/30/23 told them about it and they said they would send me an email and I was to reply to the email with 3 pictures: 1)receipt showing purchase 2) serial number 3) photo of screen. The only email I got was a survey. I replied to it with the photos. After 1 day of no response, I called back and was told the first rep. didn't send the correct email. He sent me an email and I sent the photos.

After a day of not hearing back, I called again and was told that since I didn't buy the TV from Sam's club (Sam's Club had sold to a wholesale retailer) they wouldn't have a warranty. So we lost $290 on a TV in one year.

I will never buy another VIZIO product.
vizio 58" class V series LED 4k UHD smart Tv
My TV does not work, there is no picture nor a sound, just a bunch of colors and lines. The TV was purchased brand new in September 2022. It has only 4 months that tv has been used. This is ridiculous and horrible product. I called to report the issue and was told that I could receive a replacement tv but it wouldn't be brand new it would be certified. I do not want to receive a certified tv.
Desired outcome: I would prefer a brand new tv or a refund
Vizio 65'' Television
Good evening, I purchased two Vizio TVs, one in April 2020 that sound went out entirely in December 2021. I bought a second one on December 11, 2021.

The second one no longer powers on. I purchased both TVs from Walmart and no one seems to be able to help me. I was under the impression I was buying a quality television. When the 1st one went out I did not get upset because I was able to get another but when the 2nd one goes out in less than a year I am sure I do not have the quality I thought I purchased. I believe one; I was sold used televisions as new televisions. There is no way I should be sitting in my house for the holidays without a working television and getting the runaround from your staff on the phone. I sent photos and receipts but no confirmation when I will get service or a new working television. Is this how you all run businesses and scam hard-working people out of their hard-earned money?
Desired outcome: Fixed or replaced 65-inch television sooner than later, I sent in all the pictures to the number provided [protected]
65" QLED TV
I bought a 65" quantum LED from Vizio (model: P659-G1). From day one, the cast feature has problems. The cast option does not show up on my iphone. No matter if I use iphone, android, and my computer, the cast does not work. The only solution I found was to reboot my tv every time I want to cast. Even when I reboot the tv, after about 10 minutes, the same issue with casting shows up and I have to reboot. I have contacted Vizio technical support about 10 times and completed all troubleshooting suggested. It did not solve the issue. I even changed my wifi router based on Vizio technical support but that did not solve the issue.

At the end, Vizio could not solve the issue and did not offer any way to resolve the issue.

These days you need to cast everything to tv from youtube to amazon, HBO, Netflix,…

A tv that does not have working cast option is useless.

Very disappointed in Vizio and do not recommend to anyone.
Desired outcome: Resolving the cast issue.
Warranty
We purchased a 55" Vizio M series NEW at Walmart December 2021. In June of 2022 we started noticing some problems with turning it off and on and the volume not turning up and down when using the remote. Then our internet quit connecting with our TV. We had a 1-year warranty with Vizio and purchased an extended warranty with Allstate at the store, which would go into effect after the one-year Vizio warranty. We connected with the warranty part of Vizio, who after trying other things set us up with a repair person who was very helpful. The TV was determined to be not repairable. We received an email from Vizio and then a call saying they would replace our TV with a TV that has been returned to the store for "whatever" reason and we also would receive a 90-day warranty. In our opinion this is not a fair outcome for a TV that is less than a year old. Most all of the reviews show the same problems in a short time. Maybe they should check their reviews. We have bought many Vizio's in the past, but it won't happen again. I will say the customer service reps and repair person were very pleasant and helpful.
Desired outcome: I would like a NEW TV, not a "returned to store" model, and to rub it in give you a 3-month warranty. This pretty well tells you they don't expect it to last.
TV
You geniuses have changed the inputs and now I cannot get my cable TV to play. I was going to use your call back form but it asked for the serial number. After digging behind the TV I found the number and tried to enter it in the form only to be told it was invalid! Here's what's invalid - my next TV will NOT be a Vizio. I am obviously going to have to go out this week and buy a new TV -one that works - not yours!
Television
Downstairs Vizio was working fine when taken off Saturday night, 7/23, however, the next morning an update had been performed. I could get the TV to work. All that I saw was the menu for Amazon Prime, Peacock, etc. I could not get back to the HDM1 input in order to watch regular television and that link has disappeared. The only way to get back to the HDM1 input is to type it in through "More Inputs" on the screen as it is not able to be accessed the regular way through the settings on the left side of the screen. This is a pain and was not like that before this update. The TV is also set on Pacific time. I live in Florida. Back in 2019 Consumer Reports no longer recommended Vizio televisions. I wished I had seen that report before my husband purchased two Vizio's.
Desired outcome: Make the HDM! accessable through the top of the screen, or through settings like it usually was. All that we see is HDM2 or HDM3
Vizio Sound bar
I brought a Vizio sound bar for my tv back toward the end of Feb 2022. That evening after I got home, I went to connect it to my tv. I couldn't get it to work. I called into the call service technical support and also registered it online. After some time of pushing buttons etc. it finally began working. I thanked the customer service res. and thought all was good. Due to unforeseen health issues, I was in the hospital for a while and then stayed at a family members house for a few months. I came home in June and ever since then been having issues with the sound bar. It plays 2 feeds at times, which it makes impossible to watch tv, will not shut off sound after I have turned off the tv, and when turning on won't have sound until I scroll through the input options to USB which it isn't even connected through a USB port. Clearly there is an issue with the sound bar. They won't refund my money and refuse to send a new sound bar till they trouble shoot which they have done now two times. I don't have time to call Vizio to troubleshoot there products daily.
Desired outcome: Would prefer a refund of my money as the sound bar is defective and I can't get any satisfaction from the company.
Collect Your Trust Badge
Be recognized for outstanding customer service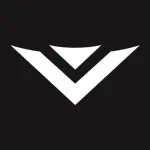 Vizio

contacts
We are here to help
19 years' experience in successful complaint resolution
Each complaint is handled individually by highly qualified experts
Honest and unbiased reviews
Last but not least, all our services are absolutely free