Vanguard
-
customer help
For the past two days I have been trying to get through regarding the transfer of money from one account to another that doesn't seem to have occurred. On the first day I waited for a half hour on the phone for 35 minutes without getting through and then tried again later with the same result. Then today I left my name and number to receive a return phone call and never got one.
It is unacceptable not to be able to contact someone for help
If this continues I will have to look for another company to handle my accounts.
Joshua Markel
Vanguard
-
Roth IRA Brokerage Account
On 11/23/2021 purchased $7000.00 (limit for my age) in mutual funds online, Vanguard showed a purchase of $14, 000.00 for my Roth IRA Brokerage Account, so I call Vanguard immediately to clarify my purchase was for just $7000.00, after being put on hold for 36 min. the representative confirmed my buy was for $7000.00.
On 11/24/2021 I received an email stating I don't have enough money to pay for a recent trade. I looked up my account and Vanguard shows I tried to purchase $14, 000.00. I called Vanguard immediately to cancel the $7000.00 overbuy and the representative stated I did make the buy at $14000.00 and would not cancel the additional amount.
Desired outcome: Cancel the overcharge!
Vanguard
-
Customer service trying to reach vanguard by phone
November 3, 2021 - Contacted Vanguard on November 2, 2021 by phone to make a Roth distribution from my 401(k) and to consolidate my IRA Roth accounts.

Ridiculous round about way to talk to a human. The new CEO comes on the phone and always says there is a long wait time. Once in a while, you can choose to have them call you back and then you have to wait around. I started calling on Monday, November 1 and could reach no one.

Now keep in mind, I have close to $3, 000, 000 in assets in this company but they cannot provide me with a human to talk to.

Finally, reached a somewhat knowledgeable person after calling numerous numbers who agreed to do a distribution from my I 401(k) and then a number of transfers from one IRA Roth to Another Roth IRA to consolidate.

BUT, he got one of the transfers wrong so without explanation, Vanguard just did not do it.

So I spent more than 5 hours on November 3 trying to correct their mistake. I was on hold for more than one hour after being "moved up". When I did talk to someone, they had to forward me to another so I was on hold for more time. Finally got it resolved but this is unacceptable.

Either Vanguard has to provide more phone service to individuals or I am going to Fidelity.

We are not all computer savvy plus they offer no real on-line help that could walk you through what you can and cannot do online. They used to insist that most of my transactions were accomplished through paper snail mail procedures. Now they are all about online but provide no real guidance on what you can and cannot do online.

I am very close to leaving them after 30 years (3 decades) of believing they cared about me and my investments.

Very disappointed customer.
Desired outcome: Ability to talk to a human being in a reasonable time.
Vanguard
-
401k converting to IRA due to death of spouse
Vanguard is stealing money from me.
During the difficult time of losing my husband, they misguided me on filling out forms to transfer my deceased husband's assets into my own IRA. I have been trying since June 2021, to get this account set up properly, they've made incorrect changes and I can't get a human being on the phone that is able to help. Every phone call involves a minimum of a 1 hour wait (the option that states you can receive a call back - is not true, I've tried it many times and did not receive any call backs). When I finally get a person, they don't know how to help, and transfer me, where I wait almost an hour again, and then I've been disconnected.
They sent me a letter that I can set up an online account and it won't work as "I'm not found in their system"
I need these funds to survive, and no one calls back and no one knows how to help.
Desired outcome: I need to set up an appointment with a contact at vanguard to solve this issue and access my money.
This review was chosen algorithmically as the most valued customer feedback.
I wanted to take my RMD. I did not want to do it on-line. It took 40 minutes to reach a representative. I then asked to speak to a rep about a possible investment. That call was connected in less than 1 minute.
Read full review of Vanguard
Vanguard
-
Not able to reach by phone
I have tried for more than 3 hours on Friday afternoon (Oct 15th) and for nearly 4 hours on Monday a(Oct 18th) fternoon EST, till 5:00pm. The music keeps on. No indication of how much time to wait and no possibility of getting call back. This was not the case in earlier time prior to Oct 15th. There is no message of their phone contact system being down
This review was chosen algorithmically as the most valued customer feedback.
worst customer service, do not bother with this company.
Read full review of Vanguard
This review was chosen algorithmically as the most valued customer feedback.
i wll be transferring all my vanguard holding . service and systems have deteriorated and i can't get live assistance
Read full review of Vanguard
This review was chosen algorithmically as the most valued customer feedback.
I contacted Vanguard online to request a loan to buy a car. First time I've ever requested a loan from any 401k. After nearly two weeks, I still don't have my money. I can write a check at Walmart and the funds are deducted from my checking account by the time I get home, but Vanguard can't electronically transfer my money after two weeks. All this ha...
Read full review of Vanguard
Vanguard
-
Loss of checkwrting services on Prime account. Bounced check
Vanguard required me to change my Prime Money Market Fund to a Vanguard Cash Reserve Money Market Fund. As a result, unknown to me, there are no check writing options in the Cash Reserve Fund and my Prime checks are no longer honored.
I found this out after I put a deposit on a car and the Prime check was not not accepted. To Vanguards credit they did send me a message just in time today as I was going to pick up the car tomorrow a 100 miles away.
I, of course, quickly called the dealer to try to explain why the check bounced.
I have not bounced a check in 50 years! I did call Vanguard and was told that Vanguard did nor have checking on the cash fund they required me to move my funds from my Prime account. Because of the time I had to pay $10 to have an electronic transfer to have the funds in my local bank by tomorrow. If I bounced a check for the full amount I would no longer be your customer. Not sure what I will do now.
Desired outcome: Payback on electronic transfer fees
Vanguard
-
No response on inquiry as to the status of my attempt to transfer my TR Price brokerage account to Vanguard
Approximately 3 weeks ago I sent in the required paper work to transfer my TR Price brokerage account and my wife's brokerage account to our joint Vanguard account. On three different occasions during this period I called Vanguard to check on my request. A recording noted I had an outstanding request and transferred me to a Mr. Eanoti's voice mail. None of my messages to him resulted in a return call.
Today I managed to talk with a person in your "Onboarding" department who tried to help me but indicated that things were backed up as a result of Covid . He could not even tell me if the paperwork had arrived.
My experience with Vanguard has me questioning my decision to move my investment to you company.
I request that someone with the status to accomplish something call me and advise as to what is happening
Thank you
Hubert Speckard [protected] [protected]@msn.com
This review was chosen algorithmically as the most valued customer feedback.
VANGUARD I hereby submit this written complaint that: • Vanguard failed to mail my Vanguard "Proxy" letter early enough to arrive at my residence before the Vanguard Special Funds Online Meeting, apparently conducted on January 22, 2021. Specifically, I received this undated Vanguard "Proxy" letter via USPS that contained "Instructions for attending the...
Read full review of Vanguard
Vanguard
-
A UGTM account - I am the custodian
I contacted Vanguard by phone today, 1/21/21, about a UGTM account I have had for years. I am the custodian and I requested them to change the delivery of statements from hard copy via USPS to an email delivery. I was told the account did not qualify for email delivery due to some vague regulation, despite that their website does specifically state that the custodian may change this feature.

I asked for the representatives' information but he denied providing that to me again quoting their regulations.

Due to this being a financial holding, I am unable to provide any specific account numbers or details. My email contact is [protected]@outlook.com
Desired outcome: Change the delivery method to email
Vanguard
-
Vanguard not the same without John Vogel
A difficult, weeks-long battle betw Computershare & Vanguard led to a compassionless, absurdly rude Vanguard rep, Meghan, scolding me about providing a wrong address (it was correct- minus the 4 digit zip code extension THEY added).
I said 'that was pretty shi**ty'. She said because I used profanity she'd end the call. I said 'see ya!'
Vanguard
-
Doctor park
I went to a doctor Monday, May 18 with a severe spider bite. My upper arm was so red, swollen, & a huge green hole in the center. The doctor gave me instructions to build my immune system by eating broccoli, beans, & drinking green tea. He said it was an ant bite & gave me topical creams & claratin. I had to go to another doctor to get anti-biotics. If a doc can't tell an ant bite from wood recluse maybe he shouldn't be a doctor!
This review was chosen algorithmically as the most valued customer feedback.
Submitted a spousal approval form with notorized signature of spouse however forgot to sign my signature. Called as soon as I notified and was told by Jacob Smith all I needed to do is FAX copy of form with my signature along with other supporting docs. This was done the same day. Call 2 days later to make sure things were back on track and was told by cory...
Read full review of Vanguard
This review was chosen algorithmically as the most valued customer feedback.
I am extremely offended and can not believe the way I was just treated by a Daphne Taylor in your withdrawal department. I called confused as to what you need for me to file a withdrawal. She told me multiple times the call was recorded I would like the call pulled it was around 5:30. I work in customer service for Geico I think the call would amaze your...
Read full review of Vanguard
This review was chosen algorithmically as the most valued customer feedback.
I submitted a request for a hardship withdrawal for funeral expenses and medical expenses for my wife. I had the funeral receipt but the medical bills just trickle in. I had to resubmit a couple because they didn't submit them to the insurance company. So when it was close to the 90 days I submitted my request. I sent in all the documentation requested on...
Read full review of Vanguard
This review was chosen algorithmically as the most valued customer feedback.
My father passed away in August of this year and he did not have life insurance, wasn't sure what I was going to do, so I called Vanguard to see what I could do, they explained to me that I could apply for a hardship. So they sent me the paper work, which I sent back with the information requested, Funeral information, and my birth certificate. In return...
Read full review of Vanguard
This review was chosen algorithmically as the most valued customer feedback.
i have being losing my money cause they do not have trained personal to process your problems. i have fill the w 9 form 2 times per week they give me a number for processing went i finish and put the number they give me never accepted. And i have call every time that i have the problem over a year making complain in the service number they never can help...
Read full review of Vanguard
We are here to help
16 years' experience in successful complaint resolution
Each complaint is handled individually by highly qualified experts
Honest and unbiased reviews
Last but not least, all our services are absolutely free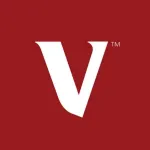 Vanguard contacts