Vanguard Customer Care Service

The Vanguard Group, Inc.

14321 N. Northsight Blvd.
Scottsdale
Arizona
United States - 85260

Customer Support Phone Numbers
Vanguard Complaints & Reviews
My father passed away in August of this year and he did not have life insurance, wasn't sure what I was going to do, so I called Vanguard to see what I could do, they explained to me that I could apply for a hardship. So they sent me the paper work, which I sent back with the information...
i have being losing my money cause they do not have trained personal to process your problems. i have fill the w 9 form 2 times per week they give me a number for processing went i finish and put the number they give me never accepted. And i have call every time that i have the problem...
You may save on fund fees at Vanguard but take it from a 30 year successful investment professional that has his 401k with Vanguard. Fees and performance are two seperate things. Also, service is important. I wait an hour and am transfered several times at Vanguard before getting...
They have terrible customer service. I have been hung up on, lied to, and subjected to very condescending remarks. I have had problems with them in the past but this recent issue trumps them all. I am even more motivated to find another job just to be rid of them. They don't even know...
Viewing Vanguard customer service complaints 1 - 25 out of 127 Next » 26 Jan Posted by sunshinekat  1/26/16 11:50AM I received a phone two days after Vanguard received my hardship withdrawl request, during the review process letting me know they needed a dependent verification...
It took four tries, and 3 trips to the notary public, to get an account transferred and online. Even the agents were not clear on which forms I needed (not to mention what the forms were requesting). When there was a problem, they didn't contact me - I had to call and see why the account was not opened. I never had this problem at Fedelity.
I have a 457b plan with Vanguard and I am not happy with the performance. I wanted to roll it over to a better investment plan. Even though the EGTRRA law of 2001 and IRS regulations permit transfers of 457b funds to IRAs and 401K they have refused. Their so called problem resolution rep...
I had a company sponsored 401K in 2001/2002. In 2002 I became unemployed after a massive stroke. I recently remembered the account and attempted to contact Vanguard about it. They wanted to know the address on the account. I gave them the last address I had used. They told me that was not...
Vanguard, "the people's mutual fund firm" has made it astonishingly difficult to roll over IRA funds from another institution into Vanguard. That their standard IRA rollover forms stipulate a "guaranteed signature" at the end (but which isn't really required, as I discovered...
Recently Discussed Complaints
Consumer Tips & Tricks
Worst rating
Subjects of Wide Speculation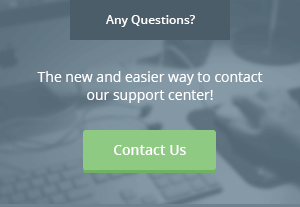 Latest News & Stories
Stay Away
Latest Questions
Latest Groups
Today's Mess-Up Photo