Value Village / Savers complaints
35
Value Village / Savers
-
Team Members
Yesterday evening (Tuesday) I went with my mother to Value village Dundas, Mississauga location, in which it was Seniors day. At the self check out there were 2 younger females and 1 in particular were making rude comments about things she hates that customers do. Then proceeded to say to the other girl that one day a customer would complain about them saying "oh my god, they said this, blah blah blah" mimicking the potential customer. Already my mother felt uncomfortable and she needed their assistance to put her seniors discount in. I had said excuse me and the 1 girl proceeded to give the other girl a look before she came over, then asked "whats up" when asking what we needed.

Now, she was right about one thing - customers WILL complain. it was disgusting behavior and totally unprofessional to treat your customers that way or even let them hear what you are saying about them. Why she felt the need to try hard to seem intimidating is beyond me - but that was a no no.

SO, I want to know how Value village are training their team members and what they are going to do about this team member in particular.
Desired outcome: Employee to be spoken to/warned
This review was chosen algorithmically as the most valued customer feedback.
I went to my local Value village at Upper Wentworth and Fennell Ave in Hamilton and got kicked out for complaining and treated very badly after I wanted to purchase about a hundred dollars worth of clothes. I tried to redeem a coupon I got through email but because I didnt open the email I didnt relize the coupon wasnt valid un April 6th. My child was with...
Read full review
This review was chosen algorithmically as the most valued customer feedback.
for years I have been a member of the super-savers but for the last few years I haven't been receiving any e-mails even tho my e-mail hasn't changed. I hope this can be fixed before I miss out on my birthday coupon again this year Please help ! I have missed out on many sales & promotions because of this. this should be something that is easy to...
Read full review
This review was chosen algorithmically as the most valued customer feedback.
Hi I'm Mike I shop at value village on a regular basis in a Kamloops BC as I went to value village in Kamloops I was told that I had to leave as I have not done nothing wrong what's so ever and they won't to me way I have to leave the store I have rights to know why they asked to leave especially when I have done nothing wrong me and my girlfriend shop at...
Read full review
This review was chosen algorithmically as the most valued customer feedback.
I shop at the Value Village on Faithful Ave in Saskatoon. The clerks are fine but the managers that help out at the till with exchanges always seem a bit disgruntled. I'm sure they get tired but Value Village obviously doesn't pay enough to attract people who have a pleasant personality and an aptitude for customer service! The topper occurred during my...
Read full review
Value Village / Savers
-
Staff and my experience at the store over the years
Hello my name is Sheri drouin, I've been shopping at value village for as long as I can remember and just a few years ago I got into an incident where I came out of the washroom when it was closing time and they accused me of stealing which I didn't and I refused to show my bag because that is my property and I don't feel the need to show them my private things I was very polite and respectful and advised them to check the cameras I was shocked when they told me I would not be allowed back in the store again just because they thought I stole due ti coming out of the bathroom late. It's really made me upset and disapponted because I really love the store but I followed there rules and did not return for over a year and a half maybe 2 years and I thiught maybe they got over it and most places I've researched even convicted shoplifters usually only get a ban of a year only not what I got. So due to thinking this was over and time has passed especially when I did nothing to begin with I respected there wishes and I went back into the store multiple times and the same staff saw me smiled and was polite and all of a sudden one night it was end of the night and I was one of the last constimers and I don't no why this happened again but they accused me and yelled and swore at me and asked to see I my bag I refused to show the workers because of there hostile response towards me and I showed the security guard my purse just so the last incident didn't happen again and they still didn't believe me even after I showed the security guard I called the.mm over and they refused to look and just keep telling me to get out of here I remember you from years ago your banned for life. Again I was so shocked and hurt especially the way the manager treated me I am not a criminal and never have been. I ended up calling the police to advice if indeed they are allowed to banned me for no reason and they advised me that yes they can and I couldn't believe it. This is my favourite store I spend over $200 a week there on average I am there 1-2 times a week. And I don't think I should of been treated the way I was treated and I would like to see if there is any way possible I could get this resolved and can shop back at the store. I'm sure the manager will give you a whole different story to save themselves because of how rude and disrespectful but I am telling the truth I am truly sorry I didn't show her the purse in the first incident I regret it to this day snd probably none or this would of happened but I was not having a good day and didn't think I needed to prove anything to anyone and I apologize for that. Please I live in Lethbridge Alberta I'm Canada and we only have 1 store here. This is really important to me I already gave up 2 years for no reason just to make them happy. With Christmas coming around I enjoy doing shopping there for Family and friends. My phone number is (587) 585-7012 if you could get back to me to let me know if I can return to the store or if there's steps into making something work. Being banned forever is a bit ridiculous when I did nothing wrong.
Thanks so much
Sheri drouin
Desired outcome: To be able to return to the store with peace
Value Village / Savers
-
harassment
Hello for the last few months a family member has been coming home from work upset and feeling belittled as they have a learning disabilities that effect their job time to time this individual is also seeking help for minor mental illness and has explained to management and apologised to them if it has any impact on their job they claim to understand but insist on targeting them and not most of the other employees. This constant harassment has led to more issues to their mental health and anxiety. Please consider to make changes to help improve the workplace for all employees
Desired outcome: Management lower expectations and help employees rather than harass
Value Village / Savers
-
Reward program
I have shopped your stores for many years and am now boycotting your business. Years ago your reward program gave 30% off $100 purchase. You then changed it to 20% a $30 purchase. Now, 100 points gets you a $1 "reward". This is 1%. Really? Not only that, but a previous 20% reward I had in your system was removed after I asked the clerk if there was an expiry date on that to which I was told, no. I could use it any time. You pay almost nothing for the items you sell, and your prices for anything with a name brand or quality is getting ridiculously expensive. You pay far more for the implementation of your "rewards" program than you offer customers for shopping there. Corporate greed at it's finest. Just found out you are owned by Mal wart, (I do not shop there either). I will be letting everyone I know, to donate, shop at any other thrift shop. Saw a crappy electric guitar with a cool mural paint job, and the store priced it at $249. I let the manager know that many music stores sell a starter guitar(better than this one) with practice Amp, tuner, strap, cord, warranty and a return policy for about the same money. $279. She told me that she could not drop the price. To which I said, I am not buying it, I was trying to ensure some uninformed customer was not ripped off. I would have priced at $100 maximum. Not happy with your business practices and will not be a customer in the future.
Value Village / Savers
-
Drop off center
Went to the Timmins location drop off Center. There was a signage saying to wait and someone will come out and help unload your donations. Well I waited and no one came. I even rang the fell for service and still no one came. Believe me I didn't want to leave my donation bags but after all the hassle it took to put in my car, I didn't feel like bringing them back home so I unloaded myself. It was difficult for me as I have a disability. I will definitely think twice in donating at this location again.
Desired outcome: Help when needed...do not put signage if help won't come
This review was chosen algorithmically as the most valued customer feedback.
I had one issue to concern about Value village on 13530 Fort Rd NW, Edmonton, AB T5A 1C5. Here is my story: On Tuesday Mar 30, 2021 about 11:30 am, I went to the store and wanted to take a look showcase about Jewelry, I told one cashier, he paged 3 times until 10 mins later, one lady came out, I found one pin and wanted to purchase, but all line was busy...
Read full review
Value Village / Savers
-
Request for ROE
I filed for a claim that went through Service Canada a few months ago, maybe around November, and once it started getting processed Service Canada told me that they couldnt proceed with my application beacuse my record of employment wasnt there. This was odd since I hadn't been with the company since July so they should have had ample time to submit my ROE. So I contacted their HR (what they call Peoples Services) and told them the issue and they said they already submitted it. My Record of Employment continued to not be in the system and I both called and emailed about the issue and they either would said it's already been submitted so theres no issue, ot that they would look into it. Eventually I couldnt even get into contact with anyone because my emails would go unanswered and I couldnt get through to someone when I called HR again. Service Canada had me explain the situation to them, and said that they would take over contacting Value Village to get my ROE. After a few weeks, I was informed by the woman working on my claim at Service Canada that Value Village still hadn't submitted it and would not give her a straight answer about the issue when talking to her. I am stuck, I tried to send a complaint about it to Customer Care and they redirected me back to People Services, which is the department ignoring my emails and calls and claiming they submitted by ROE when both me and Service Canada can see it hasnt been submitted. This whole thing has caused me great stress, and I just want them at this point to be held accountable for not doing something I assumed they were required to do.
This review was chosen algorithmically as the most valued customer feedback.
I'm Patrick West love shopping at the value village in Kamloops BC I shop there all the time and keep having problems with the Store manager She always gives me bad looks, snarled at me last time I asked a question and she walked away from me without helping me had to wait 10 min before one of the store workers would even attempt to walk to the display...
Read full review
This review was chosen algorithmically as the most valued customer feedback.
Bought an item today at VV. Didn't see there were two tags on it. Actually did not see even one. Advised cashier I didn't see a tag. She says it's $24.99. I said "really", I bought the same item 10 days ago for $6.99. Since I get the senior discount, I bought it anyway. I take it home and then I see the second tag on it at $7.99. I take a screen shot of it...
Read full review
This review was chosen algorithmically as the most valued customer feedback.
Twice I went to the Store in Victoria BC on Store Street, and 2 out of 10 pieces of the clothing I picked for me, my wife and my son, did not had a tag so the women working as front manager, from Eastern India, with eyes glasses, priced it triple than all the other tops for leggings and a bag I bought same time, so I skipped it all. Also, One old bag had...
Read full review
Value Village / Savers
-
Management
I'm a regular customer, I really think it's unprofessional the way the Manager Simone talk to manager's l and to his employees. I over heard him saying that employees are not aloud to warm up there food little early. This how your General Manager talk to his Employees and Manager. It's like going back to salvey day. I bet they don't get paid enough to be treated that way. On top that y'all have the store open doing this Covuid-19. Y'all don't give a damn about the employees. Will close it and give paid them while they are out
This review was chosen algorithmically as the most valued customer feedback.
I had my brand new baby he was 2weeks old and I thought to go shopping for him at value village I shop here because I ama single mother and I can afford it here rather then department stores. The issue Iam so upset about is I was shopping and my son was sleeping and the manager who was a short heavy set woman and a small east Indian manager was working...
Read full review
This review was chosen algorithmically as the most valued customer feedback.
To whom it may concern, I'd like to formally complain about the management at one of your Value Village locations - located at 2506 Hampshire Gate, Oakville Ontario. I recently started working at this location on December 2nd, 2019. I was forced to quit in less than 3 days of employment due to the extremely unwelcoming and inappropriate actions of the...
Read full review
This review was chosen algorithmically as the most valued customer feedback.
Dear sir or madam, I bought it on sunday 27 october 2019, cost 27.99 plus tax and witch broom with 3.99 $ plus tax, I went to return it on 31/10/2019, they don't have return policy they only have exchange even for new times. Before I go there I read the receipt it says I can exchange within a week that is why I went today but they said I cant exchange...
Read full review
Dear Sir / Madame.
I turn to you with the request for help.

I and my wife we are clients of the " Value Village Store " for a long time. We are donating a very large number of items. On the street where we live, our neighbors know that every used item has to be donated to
the " Value Village Store ".

We live close to the " Value Village Store " in Newmarket
(130 Davis Dr. Newmarket, ON L3Y 2N1. ) We have met many friends in this store.

Recently, the store had changed . The management, without any consultation with the clients had decided to install the metal post on
the " shopping card ". This installation was done in order to prevent
the " shopping card " to be taken out.

Few days ago we ( I and my wife ) had made visit to the " Value Village Store " in Newmarket. To our absolute surprise after payment we could not take the " shopping card " out to the car. We have purchased large number of items. 4 large shopping bags were full with the different products. I am disable and me and my wife were forced to take these shopping bags in our hands and stepped out from the store toward our car. I was shocked that the basic attribute of shopping i.e. the " shopping card "was denied from us. After all this trip to the car my wife had to be taken to the hospital with the pain in her arm.

Our friends are shocked as well. It is unacceptable to make this kind of decision without to think about as - disable pensioners! One of the clients of " Value Village Store " with whom we have become friends, Michael, told me that he left the store without anything ( no purchases ) because for him was just impossible to bring to the car without
the " shopping card " all these items that he wanted to purchase.

More than 67 % of the clients of the " Value Village Store " are pensioners. For them the inability to use the " shopping card " is a hardship which they do not deserved . What was the reason for this decision i.e. to prevent to take the " shopping card " out of the store? What the pensioners will do? Some times the disable clients are using the " shopping card " as a support at the time walk toward the car.

As well I would like to get compensation from the store for the injury that my wife had sustained as a result of inability to use the " shopping card ". In addition we would like to reverse the decision to install the metal poles on the " shopping card ".

In order to help you Sir/Madame to conduct the requested above investigation, we, disable and pensioners- clients of the " Value Village Store " in Newmarket can start the signing process in the social media : the poll against the policy of the mentioned above store that directed against disable and old Citizens.

Thank you.

Waiting for your response.

Please, send your response to this e-mailing address : [email protected] ONLY.

P.S. :
1. As well I am asking for your suggestions regarding the compensation
( see the appropriate paragraph above ).
2. Please, confirm this communication.
Value Village / Savers
-
exchange complaint
Dear Sir/Madam,

I am one of your regular customer visiting Value Village closest to my residence at 45, Woodbine Downs Blvd, Etobicoke.
I had to write to you to bring it to your attention the problem I faced yesterday, Sep. 19, 2019 in exchanging item. The item was Wireless Keyboard together with Mouse priced at $6.99 that I bought from your another location at 2975 Bovaird Drive East, Brampton on Sep.13, 2019 . I had to exchange it as I saw the Mouse attached to it was not working. So I went to Woodbine Downs Blvd for an exchange. But to my dismay the Manager by the name of Mr. Azam refused to exchange it saying the items can only be verified by the store from where I brought it and asked me to take it to the same location for exchange. I had to tell him that in my 2 years of visits to the store it never happened that the items that are exchangeable refused for exchange. So this is something weird that I am hearing from him. For your information the store at Bovaird Drive is far from my residence. There I go rarely to drop my Wife for work.

My question is why your customers has to go though such hassles and problems by your inexperienced Managers or the people you put them in authority who don't know the exchange policy?

Could you please look into the matter and Train your Managers so that they don't harass your customers.

Thank you,

Jeevan Karkera
[email protected]
We are here to help
16 years' experience in successful complaint resolution
Each complaint is handled individually by highly qualified experts
Honest and unbiased reviews
Last but not least, all our services are absolutely free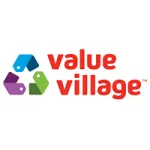 Value Village / Savers contacts