ValoreBooks complaints
47
ValoreBooks
-
Books not received
I have paid over $300 dollars for books and have not received the books for my class that starts on January 19, 2021. I have emailed both sellers and no response. The item says shipped but no way of tracking the shipment. What am I supposed to do? I have been ordering books from Valor for a while and I have never run into an issue such as this. I have contacted everyone imaginable to no resolution.
Desired outcome: I would like my books in the next week or a full refund so that I can order the books as quickly as possible from Amazon.
ValoreBooks
-
check never arrived
You claim to have sent 2 checks to my home address, and the last check to my work address; none of these arrived!

Dates sent: 12/24/2019
1/30/2020
3/9/2020

Can you send my money to me via Venmo app? Who else can I complain to ? This is ridiculous. Valore Books agreed to pay $32.37 for the textbook that I sent to them.

Jennifer Adams
2216 Downing Street
Oklahoma City, OK 73120
ValoreBooks
-
payment not received
I was quoted on 10/3/19, I would receive 70.65 and once textbook received they indicated I only will receive 14.26 due to their error. I am unable to speak with anyone and they advised me nothing I can do because book has already been sold. I have asked to speak with a member management but no one has followed up with I am being told it takes 2 weeks to send to PayPal. I am annoyed with the lack of professionalism and their nonchalant responses. I will continuously send reviews on the poor service I received.
ValoreBooks
-
selling my book
I sold my book a month ago to valorebooks. After sending me a confirmation that they accepted the book. I still haven't received my money yet on my PayPal account. I emailed them and they have the worst customer service I have experienced ever. They keep telling me you will receive the money within 2-14 business days. And then wait another week. And now they don't response to my emails.
It's a scam don't sell your book there.
ValoreBooks
-
phishing scheme?
I was in the process of selling a book to them and was asked what method of payment I'd like, Paypal or check. I chose Paypal. I thought it odd that I would have to log into Paypal, not just provide my email. I did log-in then they asked for authorization to access my account information, like my birthdate, contacts, phone numbers, etc. At that point I canceled the transaction and logged into PayPal and changed my password. I think they are a fraudulent outfit.
This review was chosen algorithmically as the most valued customer feedback.
Stay away from Valore Books. Sent a text book as a sell back only to receive an email saying they think it is 'counterfeit' and they have sent it off to the publisher to be 'confirmed'. So no money, no book and too bad for me. Since they have stolen this book (and the $$ it initially cost ) from me (and have done it to many others) I will pursue every...
Read full review
ValoreBooks
-
issues with placing orders
I have no idea what happened, but every time I ordered something I got a notification about its cancellation. I don't understand why.
Customer service doesn't explain it clearly, because it's a mystery to them too, probably. But I would like to finally place an order and I want you to look into this matter and tell me what was the reason for this mess. I think it's a system error, but you know better, certainly.
ValoreBooks
-
selling books
This company is horrible! I sold my books to them, got a check in the mail, and today just got a bank statement that they sent me a bad check! I would NEVER suggest selling your books to these crooks! They are lying, manipulating [censor]. I would never recommend this company to ANYONE. what a disappointment and let down.. don't fall for this scam trap people!
ValoreBooks
-
Buggy system
What a terrible system they have. I have seen lots of reviews regarding this issue and the website management did absolutely zero jobs to fix it.
So the problem is that their system has a limited list of cities and town, and if you live in a town that's out of the list, it means you will not get what you want. It will be even impossible to order it.
Of course, people will always find a way, but it's usually mean they just leave and find another vendor with wider options.
Be careful, ValoreBooks, you're losing customers = money.
ValoreBooks
-
sellback item/no payment
I sent in 2 books as sell back items and Valore Books has only paid me $12 for one of them. The other books was way more expensive and I have not gotten paid for that one at all. The status on my sellback order says that my book was received but is being processed (for 2+ months now). I will not be using Valore Books rental books service EVER again. I am also extremely pissed off that I cannot speak to anyone on the phone about this and have not gotten a response to any of my multiple emails! Is Valore Books stealing my book or what!?
ValoreBooks
-
Never again
These artists canceled my order because like they said my books were out of stock. It took them 2 weeks to realize it. Honestly, I thought that I would get my books within 2 weeks after ordering them. But I was so wrong. Of course, when I was ordering them, they were in stock. Very strange situation and what I want now is a refund since valorebooks didn't offer anything instead.
I would say that you have to be careful with them, but actually, you always have to be careful when shopping online.
ValoreBooks
-
Wrong book! Worst customer service!!
"First of all, I have been using ValoreBooks since long time ago. However, I ordered an accounting textbook and they sent me a book "The art of Public Speaking". I sent a message to the original seller (Marketplace) through Valorebooks website and they didn't respond so I called Valorebooks and they said I should give them 2 business days to respond to me. 2 business days later, I called Valorebooks again and the customer representative told me "give them 2 more business days" and I told her I already sent a message two days ago. She kept saying "Give 2 more business days for them to respond. 2 business days later (4 calendar days including weekends) I still didn't get a response from Marketplace so I called Valorebooks again. The representative, like always, told me to wait 2 more business days and I waited 2 more business days and I called Valorebooks again, they, LIKE ALWAYS, told me to wait another 2 business days and I had had enough already with this **** and I started argue with the representative and representative finally connected me to valorebooks management so I can return this "Public Speaking" book that I never ordered. Although it seems like they are going to refund me, I had lost nearly 2 weeks and I couldn't study for the upcoming exam. The Problem with Valorebooks is that they don't properly train their customer representatives so all the customer representative people do is "PLEASE WAIT 2 BUSINESS DAYS" every single time. On top of that, ValoreBooks sends a "WRONG BOOK". I ordered an accounting (Auditing & Assurance) Textbook and I got a book "The art of Public Speaking", which is not even close to accounting. I'm not sure if they knowingly send wrong books but it would be in your best interest to keep away from this business. No matter what your situation/issue you might have with this company, the customer representative will always be likely to say "PLEASE WAIT 2 (MORE) BUSINESS DAYS". "
ValoreBooks
-
Horrible service and attitude
When I made my order I accidentally put an incorrect address. When I realized there was a mistakes I tried to fix it but wasn't able to do that. Then I contacted ValoreBooks customer care and told them about what happened and their rep said that it was already too late for changes. So in the end my order was sent to the wrong address because ValoreBooks refused to help me. Their rep was very rude and unfriendly, he literally said that was my fault. But things like that sometimes happen! I'm absolutely disgusted with ValoreBooks!
ValoreBooks
-
Terrible experience
I have ordered a book from ValoreBooks which was necessary for my class. They gave me a tracking number but it was not working. Two weeks passed and nothing arrived so I contacted ValoreBooks customer service and asked about my book. They said that it was on its way and also provided me a new tracking link. When I opened it nothing happened and it said that tracking number was invalid. Then I emailed again and asked for my money back but they did not reply!
ValoreBooks
-
Return not found, with no refund
Ordered a book from Valorebooks for my nursing class, it took almost a full month for it to arrive. My class has already started and I was forced to drive into town and buy the same book from a book store. It was considerably more expensive. Once I received the Valorebook, I returned it the next day. I also putting tracking on my return. It was received 1/21/16 by an individual at 9:43 eastern time. My husband has emailed the company several times, with no responses. Today 2/4/16 we received an email that states my order was never received for return. I am very unhappy with the company. I was super excited when I found a decent priced book, now I know why!
ValoreBooks
-
Horrible service
I ordered some books from ValoreBooks and accidentally ordered a book I didn't need. When I noticed hat I immediately contacted their customer support and asked them to cancel the purchase. They said that can cancel it, but they wont give any refunds. They said I can I'd have to wait for it to be delivered and then send it back to them. And only then they will think what to do with me. Their rep was very rude and unhelpful. Useless customer support, they do not respect their customers! And I was their customer for a long time but now I'm done with ValoreBooks.
ValoreBooks
-
Book Renewed still getting charged late fee
I am very frustrated with this company. I rented a book for my son for the first semester and then realized he needed it for the second semester. I renewed it well before the date it was due but I have been charged a late fee multiple times. I have called and talked with several people who tell me my problem has been escalated and that I will be called back. But no one has called me back and I just got charged another late fee. This is so frustrating.
This review was chosen algorithmically as the most valued customer feedback.
I contacted Valore books with regard to a book purchased from GreatBookPrices2(this is the name the receipt said) SuperBookDeals (what the email said) and was told the book was shipped out on 12/22/2015 but I just tracked it and it was brought to the shipping carrier on 1/5/2016 and then shipped on 1/6/2016. I will probably get it on the 11th or later. I...
Read full review
ValoreBooks
-
Returning my textbook
I shipped my rental back to the "marketplace rentals" division of Valore books over 2 weeks ago and have not received confirmation that it has been successfully received. I have contacted the seller "directly" three times by the only means possible on the Valore website and have yet to hear back from them. I also contacted Valore books customer support and have not heard back. Today I called a Valore books representative and he said if my book is not there in 7 days they will charge an extension AND a late fee. What am I supposed to do about the book being EXTREMELY late if it has been out of my hands for almost 2 weeks now. This has been the worst textbook rental experience I have ever had.
ValoreBooks
-
Highly unreliable service
Don't buy books from this company! Save your money and time. I ordered 2 books for my daughter and paid via PayPal. After few days I've started to worry. Two more days passed and I never received a confirmation email. I decided to wait a little bit more, and 5 days later contacted their customer service. It took them 3 days to respond. Their email was poorly written and said that everything is fine and my order is almost ready for shipping. Two weeks later I decided to call Valore, because there still was no email and books didn't arrive. The customer service agent was very nice and polite, I really enjoyed talking with him. He is a nice person, but very unhelpful. He told that he can contact Valore sellers and figure out what happened. 3 days later I received an e-mail telling me that I didn't make any order. Okay, if I didn't order anything where is my money? They told that they didn't get any money from me. So I went to the nearest bank. The bank clerk confirmed that I paid for something. I contacted Valore again, but they dropped my call. This is highly unreliable service, don't trust and don't buy!
We are here to help
16 years' experience in successful complaint resolution
Each complaint is handled individually by highly qualified experts
Honest and unbiased reviews
Last but not least, all our services are absolutely free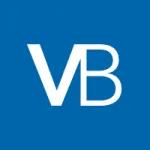 ValoreBooks contacts