United Airlines complaints
154
United Airlines
-
Delayed flight caused missed connection and hotel expense
My confirmation code was CYBCZQ. I was to fly from St. Louis to Houston Texas and on to Anchorage Alaska on June 19. Due to bad weather in Houston, we had to land in College Station, Texas.

Flight CO2345 Stl to Houston
to catch flight CO407 from Houston to Anchorage.

Due to the delay my connecting flight was missed. Continental put me on the next available flight... the next morning leaving from Houston to Seattle and finally to Anchorage. Not only did I have to stay in a hotel the 19th, but I also lost a day of travel / vacation in Alaska. I was placed on flight CO 167Y departing from gate c-31 SEAT 14F and departed Houston @7:55 AM.

While making the reservations, I had purchased Access America flight insurance from the Continental web site. When I submitted my flight delay claim, I was told that I needed to obtain written verification by Continental that the flight was delayed and for what reason.

I called Continental and after two 40 minute waits, I finally obtained a website that I was to apply for this letter. The website given to me was a bogus one. So here I am stuck without reimbursement for covered expenses incurred due to Continental flight delays.

I am very disgusted with Continental Airlines and its flight insurance company "Access America".
United Airlines
-
No compensation for abuse suffered at airline center
Have already written a complaint a/b Continental's service. Just adding on - that when I submitted a written letter to Barbara Adams your Customer Complaint Manager a/f all the inconveniences & insensitivities that I experienced she had the audacity to mention that we will be sure to provide better care when we service you again. Where is the compensation for people's hard earned money? Where is the consideration to a human being's rights & privileges? This seems to have been flown out the window in Continental Airlines! I was appalled at the staff's treatment that day of my flight! Furthermore, why would I want to patronize & promote an airlines that disregards its passengers? We know you're out there to make a buck, but at least have the decency to conceal this with some politeness in your human relationships.
I was waiting to receive some compensation in some shape or form from your complaint center, a voucher, reimbursement of money spent for purchase of new ticket which we discussed was dealt w/ horrific security issues, instead of an empty letter filled w/ nonsense!
The complaint has been investigated and resolved to the customer's satisfaction.
United Airlines
-
Incompetent baggage handling and customer service
My luggage was lost from San Francisco to Dulles Airport. I arrived in Washington D.C. in the afternoon for an evening event and morning meeting. Well, I missed my evening event and my morning speaking engagement on Capitol Hill. At midnight I was told that my bag was found and would be delivered between 1am-6am. At 7am, I was told by United that I (not United) needed to follow up with ABC Delivery. After several attempts at ABC, I finally get someone that says they didn't pick up bags from United until 7am and they need a 4 hour window for delivery. Because United baggage handlers scanned my luggage, but didn't put it on the belt, and customer services lax attitude in getting it delivered to me, I will now miss my 9am presentation. Due to the airlines incompetence my reputation is tainted and business trip to D. C. is a bust.
Resolved
The complaint has been investigated and resolved to the customer's satisfaction.
United Airlines
-
Fequent flyer program
My wife and I went to China in August 2007. I got my frequent flyer miles, my wife didn't.
I saved the little stubs of my boarding passes, as proof, my wife didn't or lost it. We flew from LAX to San Francisco with UAL and from San Frisco to Beijing with China Airlines an affliate/partner of UAL and back to LAX.
I sent my request for my mileage with the little stubs and that of my wife, with out the stubs. What I did include was the very last, hard cover, of the booklet that was part of the stack of individual tickets for each leg of the trip.
That wasn't good enough, I don't know why? Her name was on it the date and time etc.
The complaint has been investigated and resolved to the customer's satisfaction.
This review was chosen algorithmically as the most valued customer feedback.
In 1983 I was flying alone from Oregon to San Diego. I had to change planes in San Francisco. I boarded the plane and settled in for the last leg home. Everyone had gotten on the plane. A flight attendant approached me and asked me to come with her. I did. I asked her 'What's this all about?' She said nothing, but continued escorting me to the front of the...
Read full review of United Airlines
The complaint has been investigated and resolved to the customer's satisfaction.
United Airlines
-
Scam!
When my father passed away, I needed a bereavement flight. I had to deal with customer service in India that had no compassion. They put me on flights that would take over 12 hours of flying (3 normally) and return me on a day that did not work. I finally took some flight times and told them I had a $200 credit voucher good forever. United could not find it in there system. Then they found it but only partially. They would not honor my credit. This is hours later. I then told them to use my 67,000+ miles and just book me a flight. I figured I would get the times I needed and use the 25,000 miles.
Because it was immediate, they would have to charge me 50,000 miles.

At this time, I had hardly had any sleep as my father passed away early that morning. I told them to just do it. Guess what, my miles just expired and if I paid full price, they would reinstate my miles for future use. So United STOLE my miles and my $200 credit. I finally booked a flight on Jet Blue for less money. It was one of the best flights I had. Now they want to charge extra for baggage and they are at the bottom of reported customer service. What goes around comes around.

As far as I am concerned United Airlines can go to h%*l. They rightfully deserve it. Nobody will take responsibility after repeated calls and letters. I dare United to rebut these facts!
Resolved
The complaint has been investigated and resolved to the customer's satisfaction.
United Airlines
-
Long pending refund with no action!
Our flight from Sacramento to Chicago on June 03, 2007 was canceled due to the mechanical problems. We live abroad and bought the ticket via a travel agency in cash. Customer service told the ticket will be refunded soon last year and we are still waiting for a positive response. I called and emailed them several times, however no refund yet. It has been more than 7 months now. How may I get a refund of 630 USD. Plz advise smb!
The complaint has been investigated and resolved to the customer's satisfaction.
United Airlines
-
Female homeowner ripped off
I had a $49.95 dollar coupon that ended up $4,518 dollars.

I told him I was a first time home buyer and that he could be ripping me off.

The technician told me if he did half the job I would run the risk of the furnace breaking down and it would cost me 10-15 thousand to get a new one. Also told me that if I called sears they would charge me 5 or 6 thousand. I called sears 1 week later they charge 189.95 for 8 vents, $19.95 for each additional,$50 bucks for blower motor cleaning. To compare these con-artist charged $690 for 9 vents, $500 for blower motor cleaning. Just to give an idea of the major rip off I have encountered. I spoke with the person who handles the complaints and got no where.
Resolved
The complaint has been investigated and resolved to the customer's satisfaction.
The complaint has been investigated and resolved to the customer's satisfaction.
United Airlines
-
Failed contractual obligations
United Air Care

90 Broughton Ave
Bloomfield, NJ 07003
(973) 743-9099
www.unitedaircare.com

We hired this company to perform duct cleaning, based on a coupon offer they had made available. When they arrived, they not only gave my wife a hard time about the coupon, they then quoted an outrageous amount for doing additional work. When my wife declined the additional work, they became irritated, packed up their equipment, charged us and left. My wife called me, visibly upset. I came home and reviewed what they had done in terms of service. Of the items billed, they did not complete the job, left the house in a mess (discolored walls, dirt on the floors etc), they had apparently filled out their own inspection report and gotten my wife to sign off on it. I called the company and discussed the issues with Nick, the office manager and stopped the check pending their completion of the job. After going backwards and forwards a few times with Nick, they agreed to come out the next evening at 5pm with a manager to fix the problem. The workman arrived at 3:45 pm, with no manager when I wasn't home. My wife did not feel comfortable letting them in without me there. I called the manager, who said they would wait till 5 pm when I got home. I got there before 5 and they had left. I received a voicemail from them saying that they had reviewed the work and felt that they had completed the service and no mess was evident (I find this hard to understand as they had not entered the house). I called the office again and spoke with another manager Claude for 45 minutes, who promised me that they would come out the next day at 6pm to finish the work. They did not show. Again a day later, they show up at the house at 8:15 am, with no appointment at the house, when I'm at work. I received a voice mail saying they were in the area and wanted my availability.

Now while I am comfortable with paying for service, this is not service in any shape or form. They have neglected to live up to their promises and I have issues with the fact they did not complete the work. I have photographic evidence of the lack of clean up, and the condition of the vents that they supposedly cleaned. There is no doubt in my mind that they failed in their contractual obligations.

Sincerely yours,
Simon Sacke
15 Toth Lane, Rocky Hill, NJ 08553
Resolved
The complaint has been investigated and resolved to the customer's satisfaction.
United Airlines
-
Terrible service
Was flying from PVD to SAT on June 11, stopped at Newark NJ flight 260 while waiting to board transfer flight onto flight 260 asked several times about my police dog who was on cargo, was concerned because he was acting very upset leaving PVD, nobody would let me know how he was doing. Then got onto flight 260, I had picked out my own seat which was 16A on the internet but the couple next to me had a 2 year old laying on top of his mother acting fussy so I offer the couple my window seat where I was very comfortable and needed to take a nap because I got up at 2:30am so I could arrive early to check in with the K-9 and once I arrived in San Antonio had to go straight to work at the Sheriffs Dept. NE ays I offered to let them let the the 2 yr old have my seat so the whole plane would not be disrupted by his crying not that I wanted to move I was perfectly comfortable but the airline steward white male, not the black female began to argue with me in front of everyone stating there were no other available seats, I explained I wasn't asking for a favor I was helping out the flight and he argued with me you can ask the couple next to me, 5 minutes later he came back very rudely and stated you can sit in the Isle seat, I believe it was 18 D, then I had to put up with the man to my right complaining to his wife the whole trip because he didn't want anyone sitting next to him. When that same steward came back and asked the couple to my right what they wanted to drink he completely ignored me. He was also very unprofessional with some other customers who were trying to use the restroom while he was handing out snacks shaking his head, it was just a horrible experience and the idiot next to me kept pulling his cell phone out to see who was calling and his wife kept getting on his case but the stewards who were not doing their job did not catch him. I don't think I will ever fly Continental again!
This review was chosen algorithmically as the most valued customer feedback.
Sent: 14 Jun 07 10:35:31 To: Cc: Subject: Flight Experience Message: RE: CO Flight 1144 on 6/8/07 Originally scheduled to depart at 5:25 pm, this flight didn't take off until 5+ hours later. Delayed from the start because of late arrival from Washington, passengers began boarding at 6:50 pm (appx.) and then sat on the runway for nearly four hours. I...
Read full review of United Airlines
The complaint has been investigated and resolved to the customer's satisfaction.
United Airlines
-
Delays, mechanical probs, poor customer service
Flying from LA to Sacramento, what should have been a simple 45 minute flight... First, our flight was delayed 1 hour. Then, we finally boarded only to circle the runway for another hour before de-boarding because the plane had mechanical problems. We were informed that the flight will be cancelled, but shortly after that announcement, we were informed another plane will become avalable. We waited in LAX for 6 more hours until we could resume a flight, arriving at 5AM. Because this was a business day, many of us were trying to get to Sacto for business meetings. I got one hour of sleep in a hotel with gum on the carpet, and an attendant with binoculars and a "billy club" on her countertop. All because of Untied's incompetancy, I missed my reservation at Homewood Suites. Way to prepare for the training I had to give for 3 groups the next day.

I followed up by calling the customer service number. They were a group of [indian] folks, with nearly incomprehensible accents, but with american names. The most they could offer was a $200 voucher for another of their flights. Yeah, I'm just dyin' to do that all over agian...

Today, we go to pick up my grandmother-in-law, also delayed overnight in LAX, by United. Why is it that United has over 40% delayed flights listed in the monitors in the airport, while other airlines do not?
Resolved
The complaint has been investigated and resolved to the customer's satisfaction.
The complaint has been investigated and resolved to the customer's satisfaction.
United Airlines
-
Terrible abuse!
A copy of Email to Continental Airlines:

Dear CONTINENTAL,

We traveled from Toronto to Cali Colombia via Houston on July 03, 2006. We left Houston at 5:40 in the flight number 820 to Cali.

Although we arrived on time to Cali, our luggage as the luggage of many other passengers did not. Little explanation was given by local staff, no assistance whatsoever was offered, and vague directions such as "give us a phone number and we'll contact you as soon as the luggage arrives," "just keep going home to your final destination and we'll contact you some time in the next two weeks" (!)

Cali was not our final destination. We were booked to leave to the south of Colombia (Pasto) that same night. As a result, we lost the connection and ended up staying stranded, without clothing, belongings and work equipment in a city that we did not intend to stay at. We had to pay from our own pockets the hotel (160.000 pesos), pay our expenses (food, hygiene products, underwear, clothing, etc.) for that day and the next ten. The next day we had no choice but to travel to the south without our luggage!

I am a photographer, I had a contract to take some pictures for the company that I work for, but my equipment did not arrive (it was in my luggage), so I could not work as it had been arranged.

After ten days of struggle, finally Continental contacted us to say that they have sent our suitcases to Pasto. By then the trip was over, the photo equipment was not needed anymore, we have spent our money and time just waiting. Continental had ruined my travel arrangements and the entire travel experience. Continental had made us pay unexpected expenses. The only feedback we've got from you was a pathetic "Sorry."

At this point we are just claiming for a fair compensation for the lost time and additional inconveniences resulting from our luggage 10 days delay. We were told by Continental staffers in Cali's airport that a compensation of $25 per passenger per day was customary. We have not receive a cent from you yet.

Well, fortunately we live in a country of laws. I contacted more than 15 passengers in the same situation during that flight. All of them are willing to initiate with me a class lawsuit against Continental. Your Company should pay for this terrible abuse, which is by all accounts very common in the infamous flight 820 Houston-Cali.

Sincerely,

Juan Legarda and Elva Llemos
RE: Flight 820 Houston Cali
Luggage CO0005791128/27/29/30
36-760 Lawrence Avenue West
North York, Ontario
M6A3E7
Canada
Tel. 416 781 4482
Resolved
The complaint has been investigated and resolved to the customer's satisfaction.
The complaint has been investigated and resolved to the customer's satisfaction.
United Airlines
-
Do not care about their customers!
I have had terrible experiences with United over the years and swear I will never fly them again. But this last time takes the case.

I flew from LAX to Cedar Rapids, Iowa on July 2, 2006. I arrived an hour and half early for my flight. The lines were really long and not moving so I went to the self check in. It said I could not take that flight as my flight was delayed making it impossible to make my connecting flight in Denver. I had actually called one hour before I arrived and was told my flight would be on time. I was upset as I did not want to wait all day at LAX. So the very nice lady at the service phone told me I could catch a flight that would be about 45 min. later than my original scheduled flight and go through Chicago. The trick was that the next flight going out would not be until the morning, so I would have to spend the night in Chicago. I told her I did not want to pay for a hotel there and she assured me that United would cover the cost and that I just had to go to special services when I got to Chicago. I arrived in Chicago around 11:30 PM and when I went to the special services counter she told me about they said the were closing and could not help me and sent me down to baggage claim office. There was a long line there and I was tired. The lady said she could not help me and that I would have to pay for the hotel and contact United later about getting reimbursed. She then gave me a pink slip for a discount at select hotels. The next day I contacted United customer service and they said they could not reimburse me despite the fact I had the lady's name and ID. I also tried at the airport the next day with no luck. After numerous calls for help I finally got someone who said they would give me a $100.00 coupon for another flight. I did not want this, but since I could not get the money back I took it.

Now of course that means I have to use that stupid airline again. So I book a flight to Portland from Burbank online and put in my coupon number. I get back an itinerary that is not what I booked, but is from LAX to Portland and different times. I call the customer service again( and by the way I always get their India office and have to talk to people I can barely understand). They said they could cancel that flight and I would have to rebook it. I said what about my $100.00 coupon and he said I could not reuse it. After much argumentation and persistence and calling back I got a supervisor to rebook it properly with the discount. But when I saw my itinerary it charged me the full price. I had to call again and they assured me they would give me the $100.00 credit. After two days it finally showed up. But I spent about four hours on the phone trying to get a $100.00 discount which should have been reimbursed for my hotel. I swear I will never fly them again after I take this flight and use my 66,000 Frequent flier miles. I was saving this for Australia. After that I am done. I think more people need to write their complaints and while I was on this last flight I heard many customers complain and one took my name on a list where she is writing to Congress and the FAA about this airline. They do not care about their customers so why should we care about them.
For the record, I don't work for United airlines or ANY airline for that matter. I am, however, a 15 year veteran of the travel industry and have seen and heard it all. My comments were not a personal attack on you, Boykman, there are just many things that seem quite unbelievable about your story. Many of the things just don't add up.

Trust me, I am not defending the airlines, but in this case, I'm calling it like I see it. There are many, many times that I am on the phone to the airlines on behalf of my clients. I have spent, literally, hours trying to straighten out problems and issues that would make your head spin.
At some point, however, you have to ask yourself: Is my time and energy really worth all of this? I'm not sure how much the hotel was, but at some point, I'm sure much more of your time and energy was spent fighting for the 100.00 voucher that you didn't even want.
Great I just booked a UAL flight. Let's hope I have better luck.
United Airlines died long before 9/11
Well the lady from the service phone promised me a hotel on United and I have her name and ID but that was not good enough. I got a stupid travel voucher which I hate as they are more trouble than they are worth and I did not want to use United again. If they promised me a hotel they should have kept that promise. That is bad business practice. I also booked a flight from Burbank to Portland with the voucher and somehow it booked me from LAX to Portland. I did check it over before I hit purchase and the airlines did finally apologize for that mess up. I know that sounds unbelievable , but it happened which shocked me also. Maybe the button for alternative airports was pushed I do not know, but it was not the flight I booked as I would not book a flight from LAX which is 1 hour from my house when I can book one from Burbank which is 10 min away. I only use LAX when the price is significanly different which in this case it was notm, only about $30.00. I never put LAX in the departure city, so I have no idea how that happened. Granted they cancelled that right away. But it will take me 2 months to get my money back. I just know that even the flight attendents were upset with thier airline and the poor treatment. I happened to be on the shuttle with them from the hotel back to the airport. Also a lady on my flight was gathering names of others who had a bad experience so she could go high up and make some changes with thier service. They just don't seem to care with the exception of a few employees. I wrote them a letter. I highly doubt if it will do any good, but at least I let them know my complaint.
Many things can cause delays...even in just that one hour. It could be weather, mechanical, technical, or it even could be delayed because crew is running late on a different flight. Most airlines don't offer vouchers on weather related issues...so it's interesting that they even offered that in the first place. Well try a different airline next time. Next time try to be more understanding about delays. My itinerarys change a lot too. Sometimes flights get taken off their system...
They didn't offer him reimbursement for the hotel they offered him a $100 coupon. And this WAS probably done to move him out of the line, however, it was done. Whether the poster was 100% honest (not sure it's up to Tracy M to scrutinize every sentence and it's validity)... clearly United could have handled the situation better than shifting him around throughout the airport - most airlines seems to not know when their own service departments open/close, etc.
I am pretty sure most airlines do NOT offer reimbursement for hotel stays for delayed flights. That has been my experience.
People should look at: http://www.untied.com/ for information about United.
Where to I begin?

1. Your initial complaint was that you were angry because you called the airport an hour before you showed up, and were told the flight was on time. Then, upon arrival, you were told it was delayed. Do you have any idea how many things can happen in that hour, that affect flight departures? It could have been weather, equipment, ANYTHING.

2. You didn't want to wait around for a different flight at LAX, so you chose to call the service department and they advised you of a later flight through Chicago, but that you would have to overnight in Chicago. I don't understand why you would choose this option over waiting in LAX. That part is unclear, so I won't comment further.

3. You say the person on the phone assured you that United would pay the cost of the hotel stay in Chicago, and directed you to special services. I have no doubt that you complained about the hotel cost, and that she told you to see guest services upon your arrival in Chicago. I do, however, have serious doubts that she 'assured' you that United would pay. I think you are exaggerating to prove a point.
4. The service desk was 'closing' and would not help you. This is frustrating, I agree. Baggage claim could not help and offered you a slip for a discounted room rate. The part about contacting United later does not ring true. If they were going to give you a voucher for a room, they would have done so at that point. United isn't in the business of 'reimbursing' passengers. It sounds to me like she just wanted to get you out of her line and move on to the rest of the people.
5. After arguing with customer service over the hotel room, they offered you a 100.00 future travel voucher. Again, I have no doubt that they offered this to you just to quiet you and move on. Makes me wonder how much the room night was? You don't state this anywhere.
6. You booked an itinerary online, okayed it, read the terms and conditions, and then the computer 'magically' it changes it and sends you a completely different itinerary? Um, no.
7. You state that you are 'done' with United, so what is the purpose of your complaint? What do you expect them do to at this point?
Resolved
The complaint has been investigated and resolved to the customer's satisfaction.
We are here to help
16 years' experience in successful complaint resolution
Each complaint is handled individually by highly qualified experts
Honest and unbiased reviews
Last but not least, all our services are absolutely free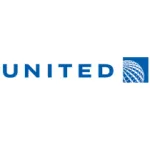 United Airlines contacts