Ubisoft
-
Rainbow six siege
Right IV had just about enough of this shit. I have played this since release and I'm not fucking joking IV had enough now. I loaded up and jumped into my first game. Guess what it's already in progress so waste of fucking time. But I wait and play the last round. I choose blitz and enter the map. I come across a defender (doc). I flash him from 2ft away. I move to the side and start firing at him. IV moved so far left he couldn't possibly know where I was. IF (IF) he was blinded. But no the fucking stupid flash doesn't work again. Not the first time. So I get killed because my gun literally shoots fucking fresh air at them. But I decided fuck it. I'll just call shit and move on. I go in another game. I choose jager. The round starts and I'm in the objective. I hear a noise in the next room. I check cams and see my target. He has his back to me. I peek the corner and spray at him. Landing all shots on him. 100% accuracy. Now with my gun being shit as usual as it always does fucking nothing. The attacker turns and kills me in one shot from spraying. Now atleast 2 of my bullets hit him in the head. But no kill. I watch his replay and I die even though watching the replay it said it was a headshot and it was nowhere fucking close. His aim was trash and he was spraying all around me because he was surprised. But low and behold. Bullshit death again. So IV played since release and I often spend money on the game. I work a fair bit so I buy a lot of the items and boosters. And I'll be damned if I'm paying for shit in a game that doesn't fucking work so I swear it better get fixed or your servers get shut down. Try me if you will. If there isn't an update to fix this shit soon. I'll crash all your servers. Every hour. Every day until it's done
This review was chosen algorithmically as the most valued customer feedback.
They need to far cry 5 every time I put the 2018 Polarisrzr on the back of the 1998 hierarch ct6500 fb it glitches in and hovers and put more animals and vehicles and guns one of the worst ones I have played and I have all the far cry's I hope use do it and it would be my favourite fry cry I would ever have disappointing to the fans Ubisoft I was so excited...
Read full review of Ubisoft
Ubisoft
-
division 2
Why is it in division 2 when I get a gun with 60.5k damage I check it out in my inventory then do a bounty go back to my inventory and its dropped to 47.6k without me even changing anything, it also happened with a custom p416 at 26k damage and dropped it below 20k I luv the game but really getting frustrated with this happening its hard enough to get high damage on weapons with the right mods but this is really becoming annoying.
Ubisoft
-
refund
Attempted to download Watchdog from their Ubisoft platform, wanted to play could not, text language error that I guess was very frequent, but I did not check online first before downloading. Well, I did not do that because I have not had any problems with any of their other games LOL. But apparently, this one has a lot of issues, all I asked was for a refund and they could not do it. I have sent them 20-something emails, and I am trying to figure out how to dispute this charge with my credit card company because these assholes are frauds
Ubisoft
-
division 2 eagle bearer
I want to complaint about the possibility of dropping the eagle bearer, . I havr been playing the raid for 8 weeks but until now i cannot see any red light frkm ming 1 to 3. There is no exotic weapon form the box for sure when i complete the last part.

When i play with new guy who just complete the raid this week for the first time, he is very lucky to get the fifth key at the 4 king and open the box with the exotic eagle bearer! Which is totally dead air when i heard that he got the eagle just pass the raid the 1st time.

Can you guy raise the possibility to get the exotic eagle? I got all. The gear design artwork already in this two months but no eagle though!
Ubisoft
-
unethical behaviour
Case number
08491166
Created
Sat, 30 mar 2019 09:15 utc+1
Updated
Tue, 9 apr 2019 10:57 utc+1
Status
Closed
Platform
Accounts
Game/product
Ubisoft account
Category
Account / login

So I will just copy paste, you can read through and understand what is the problem:

Warwind007
Sat, 30 mar 2019 09:15 utc+1

Hello,
I in a bit of trouble let me explain:
1. the email connected to my account is no longer accessible - [email protected]

I know the password and everything related to it.

2. I changed my phone so had to reinstall 2fa and now can't login to my account.

I need to turn it off so I can re-activate 2fa and change my email to my current active email which is [email protected]

What do you want me to provide you with so you can help me out?

Have a nice weekend.

Jonny @ ubisoft support
Mon, 1 apr 2019 12:38 utc+1

Hi warwind007,

Thank you for contacting ubisoft customer support. I would like to start by apologising for the time that I have taken to get back to you on this ticket. we aim to reply within 48 hours, sadly this is not always possible. we are doing our best to improve our service to ensure our responses are as quick as possible.

Sorry to hear you are having this issue with 2 step verification, I can certainly remove it from the account.

I have just sent you a separate verification e-mail. can you please click the 'verify my account' link?

Once this has been done I will remove the 2 step verification for you.

I'll be waiting for your reply, and if you have any additional questions please let me know.

Best regards,
Ubisoft support

Warwind007
Wed, 3 apr 2019 20:33 utc+1

It took you so long and you didn't even read my message..

I do not have access to the email that is attached to this account.

[email protected] was an email that an isp gave me which I no longer use its services.

I have all the information of the account, but I can't login because of the 2fa since I also got a new phone.

My current email is [email protected]

What do you need me to provide you so I can turn 2fa off and change my email?

Coreyl @ ubisoft support
Fri, 5 apr 2019 10:48 utc+1

Hello warwind007,

Thank you for confirming your ownership of the account through our verification process. I have disabled two factor authentication from your account and you should be able to log into your account as normal.

If you would like to enable two factor authentication again, i've provided a link to our guide on enabling two factor authentication below.
Http://support.ubi.com/en-gb/faqs/000025170/secure-your-account-with-2-step-verification/

Again, if you have any further queries or questions, please do not hesitate to contact us.

Kind regards,
Corey
Ubisoft support

—
Case number
09074094
Created
Thu, 13 jun 2019 07:53 utc+1
Updated
Wed, 26 jun 2019 19:42 utc+1
Status
In progress
We are working on your case
Platform
Accounts
Game/product
Ubisoft account
Category
Account / login

Warwind007
Thu, 13 jun 2019 07:53 utc+1

Hi,
I need you to change my email from [email protected]
This is an old email that was owned by an isp I used in the past, I don't use it anymore so they deleted that email and denied me access to it.

Account name is warwind007

Here is a paypal receipt for one of the games I own in the library and a season pass I got from g2a for the division:

Paid with
Mastercard card x-6933
You'll see "paypal *ubisoft" on your card statement.
Exchange rate
‪₪85.99 ils‬ = ‪€19.99 eur‬
1 ils = 0.2325 eur
Transaction id
4j893393g6679415m
Seller info
Ubisoft emea sas
+33 148185000
[email protected]
Detailed payment request id
1360339869
Purchase details
Pc (download) - tom clancy's rainbow six siege - standard edition - emea‪€19.99 eur‬
Total‪€19.99 eur‬

Paid with
Paypal balance
On 20 february 2017
Ship to
Gregory shapira
Harav herzog
77344 ashdod
Israel
Transaction id
6a1999925m637440a
Seller info
G2a.com limited
+48 222282121
Http://www.g2a.com
[email protected]
Detailed payment request id
80101071488933
Purchase details
Additional cost‪$1.52‬
Tom clancy's the division season pass dlc uplay cd-key global‪$28.32‬
Item #k-32214
Amount‪$29.84‬
Total‪$29.84‬

Change it to [email protected]
Contact me via ^ this email and no the one that is linked to this account since I won't be able to respond via the old one.

Warwind007
Wed, 19 jun 2019 05:47 utc+1

Hello?!?!?!?!?!?!?!?!?!?!?!?!?!?!?!?!?!?!?

Vidolb @ ubisoft support
Wed, 19 jun 2019 14:27 utc+1

Hello warwind007,

Thank you for contacting ubisoft support.

I understand you want to change your email address.

To proceed with your request I will need some information from you.

- screenshot of proof of purchase of any ubisoft game in steam with visible username and id:

Https://support.ubi.com/en-gb/faqs/000026586/accessing-the-steam-proof-of-purchase/

- screenshot of a game key of any ubisoft game in steam with visible username and id if available:

Https://support.ubi.com/en-gb/faqs/000015884/finding-your-cd-key-in-steam-1364550488867

- screenshot of your steam library with selected ubisoft game.

Lastly could you please provide us with an unused email address we can change it to. the one provided is already in use.

Please make sure all screenshots are not edited or cropped.

Should you need any further assistance, or have any questions please do not hesitate to ask us.

Kind regards,
Vidol
Ubisoft support.

Warwind007
Wed, 19 jun 2019 14:58 utc+1

Jesus christ, I already provided you with the information, are you kidding me?
You took one week to answer and ask for more information, you didn't ask for a screenshot in the formal form and I don't give a shit that you ask me now.

I gave you the information from my paypal, I don't fucking work for you.

Hello news flash, I didn't buy it on steam, I bought it on your god damn launcher.

Read the fucking statement:

Paid with
Mastercard card x-6933
You'll see "paypal *ubisoft" on your card statement.
Exchange rate
‪₪85.99 ils‬ = ‪€19.99 eur‬
1 ils = 0.2325 eur
Transaction id
4j893393g6679415m
Seller info
Ubisoft emea sas
+33 148185000
[email protected]
Detailed payment request id
1360339869
Purchase details
Pc (download) - tom clancy's rainbow six siege - standard edition - emea‪€19.99 eur‬
Total‪€19.99 eur‬

The only game of your I have on steam is "the division" and it was gifted to me, so I can't see the cd key.
Not to mention that your guide is outdated, there are no longer "cdkey" under "links".

I already provided you with an email that I want to be active, what in the actual fuck?!

"change it to [email protected]"

You don't even read the ticket after a week of silence..

Now look at the god damn screenshots and see that the game I bought is in my god damn library.

Now change my email already.

What does steam has to do with anything!?!?!

Warwind007
Wed, 19 jun 2019 15:04 utc+1

[email protected]

Is already in use because I was checking if you actually did your god damn job after a week.
So it created a "guest" account, well guess what? now clear it and change to it.

Tsvetomirh @ ubisoft support
Wed, 26 jun 2019 12:27 utc+1

Hello warwind007,

Thank you for contacting ubisoft support.

After reviewing your previous response, we can clearly see that you have used disrespectful language.

I would like to inform you that we consider this as a breach of the ubisoft terms of use.

Therefore we are refusing to provide further assistance. for more information on the terms and conditions on how to contact us and additional information can be reviewed in the article below:

Https://legal.ubi.com/termsofuse/en-intl

If you have any other questions and queries, feel free to contact us.

Kind regards,
Tsvetomir
Ubisoft support

Look at how long it takes them to respond, then ignore what you already have provided, then ask as if you work for them for unrelated information.
Not to mention that in the first ticket they never actually finished the request.

In the second ticket they got on my nerves, and yes I expressed my frustration with profanity, never personally directing it at the employee at hand but rather stating that as a company this is unacceptable.

Now I will lose all of my products that I paid for because one employee got insulted for a completely other employee? what?
Ubisoft
-
rainbow six siege
Hello i am just hear to ask for rainbow six siege to be supported on linux. I am sure many others stand behind me in this argument but as a long term lover and enthusiast of rainbow six I would love for this to happen more people than you might think are begging for this to happen I am sure many others have asked about this in the past but I was just hoping to add to the course.
yours sinserly Tom
Ubisoft
-
rainbow six siege
Make Arabian servers already so I don't have to deal with mouse and keyboard and ping. Why did you even make African servers there are only a couple of siege players there. For now every enemy team consisted of at least 3 Araps that had ping over 100 and mouse and keyboard. Siege is already a broken game so it doesn't need more sweaty Arabian people.
Ubisoft
-
20% discount code
Everyone is complaining about the system Ubisoft currently have with the discount codes. Once you redeem one an Email should be sparsely send to you and the code is automatically applied to the shopping cart.

I used mine on mobile, and as every site, when you lose internet connection or you stay inactive for too long It closes you currently login removing the code from the cart.

Is my money not good enough for you?
I will not waste 24h waiting for an Email to buy a game, and I sure will save my money to waste on a platform that would like to receive my money at the moment instead of asking me to wait 24h.

Not the first time Ubisoft support asks me 24h or more to resolve my problem, but will be the last since this is not acceptable.

Have a great day with your boss policies because I'm done waiting.

Support ticket regarding about this matter:

Kevin H (21/06/2019, 21:08:20): Thank you for contacting Ubisoft Store Support. Please give me a moment to review your case. In the meantime, feel free to add any additional information that may pertain to your issue, and I will be with you shortly.
Kevin H (21/06/2019, 21:09:04): Hey there, looks like you are contacting us in regards to a discount code, is that correct?
Me (21/06/2019, 21:09:13): Yes
Kevin H (21/06/2019, 21:09:23): I see, is this a 20% discount code?
Me (21/06/2019, 21:09:28): It is
Me (21/06/2019, 21:09:29): Hi, It seems a loot of people are complaining about promo codes. Maybe It would be better to assume something is wrong with the emails..
Kevin H (21/06/2019, 21:10:55): Typically once discount codes have been redeemd, a confirmation email should be sent shortly afterwards. I'd ask that you please try checking your inbox, promotions and spam folder for this email. Searching "Ubisoft" may also help to find the code.
Me (21/06/2019, 21:11:11): I already did It.
Me (21/06/2019, 21:11:52): And the code was redeemd at 2PM gmt+1 time so the email ended up not being send by the system
Kevin H (21/06/2019, 21:12:24): I see. It's possible that this email may have been delayed in being sent. I can confirm that a code was recently redeemd by your account however.
Kevin H (21/06/2019, 21:12:53): I'd ask then that you wait 24 hours for the confirmation email with this code. If you still haven't received it after this time, please contact us again and we'll provide further assistance.
Kevin H (21/06/2019, 21:13:00): Is there anything else I can help you with in the meantime?
Me (21/06/2019, 21:13:30): Can't you provide the code here or let me redeem it again?
Kevin H (21/06/2019, 21:14:13): In this case, we'll need to ask you to wait for the confirmation email containing the code, we aren't able to provide a new code at this time.
Me (21/06/2019, 21:15:20): Why do I have to wait 24h to use a code to buy things on the shop?
Kevin H (21/06/2019, 21:16:20): Typically when a code is redeemed it is automatically applied to the shopping cart and a confirmation email is sent shortly after with the code. If you haven't received this email shortly after activating the code, it's possible the email is on a delay, and you'll need to wait to receive it.
Me (21/06/2019, 21:16:38): I used a lot of websites and platforms and never had issues with them, since they provide the code online and not by using external programs like Email
Kevin H (21/06/2019, 21:16:40): If you haven't received the code after 24 hours, I'd ask you contact us again, and we'll provide further assistance.
Me (21/06/2019, 21:17:26): Yeah, waste 24h looking at a screen without being able to waste money.. That's really nice.
Kevin H (21/06/2019, 21:17:29): Is there anything else I can assist you with today?
Me (21/06/2019, 21:17:46): Not, I cant spend my money on somewhere else thx
Kevin H (21/06/2019, 21:18:12): If you haven't received the code within 24 hours, I'd ask that you contact us again, and we'll provide further assistance. Otherwise, I hope you have a pleasant day.
I would like to regal d Mozzila Firefox for having the auto-complete functionality since by checking the cache of my browser allowed me to have the code.
In regards to Ubisoft I'm disappointed about your service and will consider in further buys.
Ubisoft
-
tomclays the division 2
Unfortunately this game is trash I spend $100 been playing for 3 months and the pvp on this game is garbage No fun at all I already finish the mission and passed the game I don't know what to do next . $100 off waste tCmon Ubisoft tomclays the division 2 is a bad game everyone that play division 1 knows about it . Can I pls refund my game and get something else like sports game or something.
This review was chosen algorithmically as the most valued customer feedback.
I payed over 110 three months before game release. Played part one recorded over 1000 hours. The new patch for d2 is crap. The npc now shredds armour in 4 shots 9 your dead. In group play on normal the npc respond as on hard or higher and hard to kill . they run up and while shot take no damage but damage you even while in cover. Weapons and armor has no...
Read full review of Ubisoft
Ubisoft
-
ubisoft store
I live in Ukraine. Account region is Ukraine. When trying to browse and buy something on Ubisoft store - forced language is russian, forced currency is rubbles, forced language ingame is russian which is rude and offensive, since Ukraine is neither Soviet Union nor russia.
I cannot buy games in Euro with English language since that's not my region. My region is Ukraine. Ubisoft think about that.
Ubisoft
-
rainbow 5 siege
Your fucking ranked setting are shit. Put them back to old settings. (My framer and spelling is bad btw) so if i am playing attacking I can not get out of attacking for 3 rounds and all the outhrr team dose is hold pixie peeks the whole game that ruins real and then we can win in defending but my team has already gave up so change that shit. I just need a few more letters
Ubisoft
-
rainbow six siege community
So me and a couple of friends were playing a Rainbow Six ranked match and we had a teammate that had friends on the other team. So instead trying against his teammates, he leaves before he is able to play the round...joins back multiple times
and gives all of his friends callouts on exactly where we are...eventually costing us the game. Please fix this
Ubisoft
-
customer support
April 23, 2019
Chat Customer Service Rep. Name Kelvin R.
I had an issue with my account and since I couldn't call them, I had to choose "chat" help assistance instead. My issue with my account was resolved however this representative was extremely rude with his response. I have gone through chat assistance with other companies but never was I received in such a distasteful manner. I will never ever purchase another game that is released by ubisoft, if I had the actual copy I'd return it. I spent 60$ on this game and I'm very upset. No game is worth this much money. EVER. I am through with ubisoft. I was not aware that ubisoft had such a bad service but if one looks around there are many complaints surrounding their service to the customers. Too many people don't bother with it but is engulfed with their games.
Ubisoft
-
division 2
I think you guys need to fix the dead zone there are way too many NPCs. I'm sick and tired of going into the dead zone being in a one on to match or a one-on-one match and a control point and I have to Elite convoys on either side of the control point that decide to come in and Rec me. You shouldn't make the dead zone the only place to get high tier loot either if you do that you're going to lose a lot of your fanbase not everyone loves PVP PVE I'm one that does but no one's going into the dead zone because of how many NPCs are in there and how ridiculous it is to even try to survive a one-on-one match with another opponent when there's 15000 mpc's running around killing you I'm sick and tired of getting spawn camped by mpc's I'm getting sick and tired of getting in engagements with other players and getting killed by NPC's it's ridiculous fix it Ross no one's going to be going into DeadZone like no one is occupied as a joke the turrets are a joke like make make the dead zone bigger I shouldn't get penalized because I'm Rogue and only have like a small circle I can run around in because I'm going to get s*** on by a turret or there's a Manhunt going on and I'm going to get pooped on by a turret from like 200 yards
Ubisoft
-
division 2
Division 2 is the worst game you have ever made. You have took away the purpose of building your own build with this normalization dark zone. You can't even play the regular dark zone because no one goes in there anymore since they can just play the normalization dark zone! It's awful and not fun to play any more. Takes the whole point of trying to farm to get the best stuff if people are just going to play the normalization dark zone!
Ubisoft
-
division 2
I submit this company has a systemic problem with misrepresentations of products. There are no responses when complaint submitted through available channels, and their website shows no real way to use other methods to contact other any other departments. There is no answer on customer support lines listed, and the policy of vendors is to not allow return of products when opened even when faulty. I suggest class action lawsuits from anyone who has purchased the division 2 for a full refund.
Ubisoft
-
south park: the fractured but whole
Dear Ubisoft.

I had recently downloaded South Park: The Stick of Truth on PC via Steam.
For the life of me, I cannot figure out why the game will not play.

I have encountered difficulties launching the game both from the game app shortcut and from the Steam and Uplay apps.

I have tried a flush config, I've restarted my computer multiple times, I am now even reinstalling the game and uplay to see if anything happens, though I will not be holding my breath,

I think it's completely unnecessary to have a secondary gaming app to play one game on a PC that, by all accounts, should work immediately upon downloading.

I checked my other game to see if it was having the same issues, and not at all to my surprise that game works.

Because of this ongoing frustration trying to get SPTFBW, I would greatly appreciate a refund, or a hard disk copy of the SPTFBW game for PC
Thank you.
Ubisoft
-
digital media not working as should, forced to buy 2nd copy
I bought a game for £87 the division 2, like other ubisoft games especially division 1, we bought 1 copy and because of the way Xbox works we can share the game on mine as purchaser and my wife's as family member, on separate accounts but play together sharing all DLC and game.
This time we tried to start the new game The Division 2 early access release to people who paid in advance pre ordered September 2018, but only the game worked not all of the extras that came with it as a bundle, we spent many hours through forums, live chat, phone calls and support, both my wife and i was getting so many conflicting answers, then in the forums we started noticing others did the same bought 1 copy to play with a family member and shared like they did with first game and nope same problem. then twitter went mad same thing. but still no answer that was not conflicting, on 14/3/19 we was told on ubisoft live chat after about hour n half, if we want the extra content (which we and so many believed would share, and at time of purchase never mentioned anywhere that it would not, )we would have to make another purchase of the same game another £85, reluctantly because some of the content was time ltd, we had no choice but to buy it, as support was not going to help. then the next email received by myself and wife through ubisoft support, we was it is infact told it is an issue they are trying to solve, But we was told it does not share and we needed to get another copy but now it seems we did not need to

We would like Ubisoft to take on board we are big fans of the game series, we have spent past 3 years playing the game, we have added new friends to the game making more sales for ubisoft, we have made in game purchases, and we have bought many collectibles as we are big fans.

This matter can be rectified very easy.
1. we would like a refund for the cost of the games 2 x £85 (because both the purchases was digital, so no physical outlay for them, but also we have nothing to sell on to recoup our own cost)
2. We would like for them to reinstate our faith in the brand, with a few merchandise items eg.. Statues, Dolls, Clothing or other collectibles we could add to our fan collection.

These demands should not be hard as this company gives away 1000s of items to Youtube, twitter, twitch content providers to give away as promotions or competitions for purpose advertising ( and i would be glad to advertise this company cares for players)
We are here to help
16 years' experience in successful complaint resolution
Each complaint is handled individually by highly qualified experts
Honest and unbiased reviews
Last but not least, all our services are absolutely free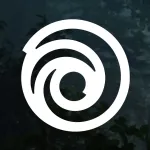 Ubisoft contacts