Ubisoft
-
Assassins Creed Valhalla DLC Dawn of Ragnarok
The fact that you are expecting customers to pay an additional $40 for a DLC to a game that costs $120 for the season pass It outrageous. I have been a long-time fan, but this is just greedy. Dawn of Ragnarok might be a long DLC, but it is still a DLC, not a full game. I paid $120 on release so I could have the season pass. Now If you buy the same game with a season pass included it is only $60 and Dawn of Ragnarok is included. Wrath of Druids and Siege of Paris was not worth the additional $60 and then to charge an additional $40. for a single DLC is not ethical!
Desired outcome: this DLC should come standard with the original Ultimate pack.
Ubisoft
-
Far cry 5
I bought far cry about more than a year ago on steam and barely never played. I was super exited to play today but it wont work because I need a uplay account and I cant connect because I change email provider while ago so I dont have the credential for login in anymore so the game wont work. Now I dont have time to contact ubisoft to resolve my issues and honestly I dont want to give my business to those guy. It use to be my favorite compagny but having to go tru all that crap today just to play a game that I paid for is outragous. Why make it so complicated. I use to buy a game install it and play. You ruining all the fun ubisoft. I will never buy anything from that compagny. So lame
Desired outcome: That you go bankrupt
Ubisoft
-
Continuing and escalating unethical behavior.
December, 2021
You made the game franchises that gamers worldwide couldn't wait to get their hands on. We praised, and trusted Ubisoft. You're a HUGE corporation and capable of so much. We loved you. Why then do you find it necessary, to go out of your way to hate us? Launching unfinished products for premium prices, riddled with predatory micro-transactions, and now these NFTs. Nobody needs them. Nobody wants them. Just more egregious monetization on your part. Why? Why do we, your customers, your fans, deserve this? We beg of you, please don't continue with this NFT nonsense. When's it going to be enough?
Ubisoft
-
Rainbow six siege toxic players
I have been in a game mode with a toxic team killer dr. Shltlowskill making the game impossible to play on ranked if this continues I will be requesting a full refund with footage of all the games and your supposed ban system in place for toxic players and will also be taking it to watch dogs for fraud as you are not doing anything about toxic behaviour.
Desired outcome: ban and notification
Ubisoft
-
Account
I have just downloaded a third Ubisoft game for my computer. I was already looged on on my computer and my phone but upon downloading it asked me to log in. Wouldnt let me saying my password was incoorect so i changed it and now it keeps asking me for a 6 digit verification code that i dont have and i dont know where im supposed to pull this code out from and now i can no longer access my account and it now tells me that my account is blocked from failed attempts.
I have less trouble accessing my bank account.
Desired outcome: Unblock my account and give me access to it.
Ubisoft
-
Farcry 6 make the game work!
I updated the game as instructed and now it will not launch. I paid for a product that I reasonably expected to use for the money I paid. I also followed the advice given by the vendor intended to improve the software that I purchased. After following the advice of UBISOFT I have been found to be unable to launch or use the software I purchased in good faith from UBISOFT.

I expect there to be compensation for this inconvenience.
Desired outcome: I expect compensation for my inconvenience. I PAID YOU money for a product. YOU FAILED to deliver on the contract.
Ubisoft
-
Owned games passwords
If Ubisoft is looking to unseat Steam as a PC gaming platform they are going about it the wrong way. If you buy a game on their platform you will be subject to constant password prompts in order to play certain games. This is after you login automatically to Ubisoft Connect. Who wants to go through this every time? Their support is one of the worst I have ever had to deal with. It took me about 3 days searching the web to finally get a answer to why all of a sudden I am being prompted for a password to play a game I own. Ubisoft support has no clue what you are trying to explain. Their stock answer is to change the name of the cache folder. Turns out they have picked certain games that they deem to important to just let you play hassle free.
And it took me about 3 days of searching to get an answer. Well I am done with Ubisoft Connect. I consider myself fortunate that I did not pre order Far Cry 6. Who knows what they have planned for this game in the future.
Desired outcome: stop password prompts
Ubisoft
-
Assassins Creed Origins unplayable
I purchased AC Origins + DLC packs off Steam, registered/connected the account and game to my Ubisoft account, have followed and tried every method available to me, and I still can't manage to play more than ~5 minutes of gameplay at a time, with cutscenes a complete no go. Please update your game to be compatible with current AMD drivers, as this is obscene. Failing that, please refund me my full purchase of the game and the DLC.
Desired outcome: To be able to play the game without it crashing.
Ubisoft
-
Steam games
UBISOFT IS GARBAGE!

I bought Assassin's Creed oddessy over a year ago on Steam. Now the bullshit game is asking me for an id and password EVERY FUCKING TIME I PLAY! It did not start doing this until they tried to set up their own platform to push players off steam.

This bullshit money grab will not stand. I am NEVER buying another one of their games, and am telling everyone I know the same. I know you are doing this to piss off steam users, because Valhalla does not do this.

Fuck them and their greedy executives.
Desired outcome: Ubisoft stops being greedy
Ubisoft
-
Ubisoft Connect
Why is it that I own a game on your really poor performing platform, and have it downloaded, yet I have to log into your service to be able to play it. It is completely asinine to not allow a customer to load a game that they have on their pc without your shitty pc program. You make it so customers just looking for some fun have to jump through your garbage hoops to satisfy your corporate greed.
Desired outcome: make it so you only have to connect for transactions.
Ubisoft
-
Account locked and unrecoverable
My account was locked because my password "may be compromised" the email I used for the account I made when I was eleven and I no longer have access too. I was not too happy with losing progress but now i can not link my xbox account, tinglyequation0, because it's still linked to the locked account. I understand that I should have updated it when I switched emails, but I made a new email when I was 15... that was eight years ago.
Desired outcome: Unlink my locked account
Ubisoft
-
Bug in game?
Hello,

Valhalla:

09 march en 10 march i upgraded my bow to max flawless
Every time i log in i lose the flawless bow and it's reset to superior and i don't cary it. i have to go in items and select it again.
Only the gold is gone to upgrade the weapon.
First time i lose a bow due the river raid update and now this !
Please look in to it !

Regards,
Quagmire
Desired outcome: Every items back to upgrade max. (gold,leather,....)
Ubisoft
-
Banned for cheating appeal denied with no evidence
My son has been banned for "cheating" on "Rainbow Six Siege", he states he has not cheated but his appeal has been denied with no reason/evidence given.
This is a ridiculous situation, I would not be going through all this trouble if I believed my son was/had been cheating, if there was some kind of evidence to prove this I don't see why it can't be shared.
date of ban 06/03/21
If this ban is not lifted and no evidence of cheating given I would be looking for a full refund.
I look forward to a favourable reply
Desired outcome: Ban lifted or full refund
Ubisoft
-
Fenyx Rising
You get so far, .you pause and save the game but later in the game will freeze and that save means jack all because it will take you back HOURS ago. I've lost so much now and I genuinely can't be bothered to play this game anymore since it's not the first time it's happened. I had done a load of side missions freed the 3rd god and then had issues connecting to the Unisoft network, carried out my own save, quit and came back for it to take me back to just reading the 2nd god, I now have to do everything all over again, at least 12 hours of game, gone. All because the game doesn't save properly. I am on Xbox Series X and I am wondering if the game doesn't like quick resume, this is a issue that needs sorted because this can't go on
Desired outcome: Fix the save feature in the game
Ubisoft
-
Watchdog legion game
I've progressed to a mission where one of my operatives I was playing with was kidnapped during a main story mission, I did save my operative and completed the mission and I continued to play as the operative for an hour before leaving the game but when I reopened the game the next day it said my operative was kidnapped and I cannot play as him as well I have no way to get him back since I've already completed the mission.
Desired outcome: I would my operative back so that I may use him again during gameplay
Ubisoft
-
Support/AC Origins/Siege/AC Odyssey
Absolutely Horrible Support!
These guys have no idea what they are doing. Over the course of two months and over 20 support people none of them know how to read an email or explain what is missing when I update my support. All they do is repeat themselves over and over. It took this long to find out they were looking at the wrong account because they wouldn't tell me the receipt was for the wrong account. They just kept saying they needed a receipt for purchase. I sent them 5 copies of the same receipt and no one told me they were looking for something else.

While all this was going on I've had two other ubisoft games break because of known bugs. After looking through forums and finding out these issues have been known about for months with no fix put out I'm more than frustrated and can say I doubt I'll ever get anything from these guys again.
Desired outcome: Have someone who knows how to communicate reach out and tell me what they need. Refund my games. Fix your games.
Ubisoft
-
idiot
You guys are literally morons. You cant do your job correctly. I put in my password for the 50th day in a row sense you want to log me out every single day. Then you wont even send the verification code. then you suspend my account for putting in the right password too many times? then you let me change my password but the re suspend my account 5 mins later? learn how to do the one job you have you absolute idiots
Desired outcome: Fix your account suspension system
Ubisoft
-
Rainbow 6 siege
Hello
Recently I get some message in the middle of ranked matches saying "you left a ranked match you're suspended for xxx time" while still in the middle of the game, and when i'm done with the game I gotta wait for the cool down to be over and i'm not sure I gain elo or not.
Not only does this affect the gameplay while in the middle of a game, it always forbid me from playing multiple games in a row, stupid.
Fix this quick.
This review was chosen algorithmically as the most valued customer feedback.
I have been banned from this game for wrongfully accusations and they will not give me any other response other than and automated reply. This company did not follow their on terms of service and refuse to work with it help any one with this problem. They are resetting out accounts back to 17 of last month and I had only purchased this on the 15 which to me...
Read full review
Ubisoft
-
Game crashed
so my name is Soggy Milo3 on xbox and i was playing ranked and had 13 kills and it was a 4 v 2 to us and my game crashed and i think that i should be silver 4 as i was playing as a silver 5 and i would have been silver 4 if my game didn't crash. I was trying really hard to get out of bronze for Rainbow six seigh and then when i was going to be silver 4 my game crashed
We are here to help
16 years' experience in successful complaint resolution
Each complaint is handled individually by highly qualified experts
Honest and unbiased reviews
Last but not least, all our services are absolutely free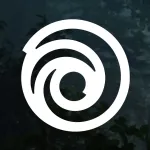 Ubisoft contacts