Hydra Skin Sciences complaints
174
Hydra Skin Sciences
-
service
I have repeatedly cancelled, and you guys keeps sending me products and taking my money. I have around 6 bottled to send back. 4 or 5 of them has never been opened. refund what you took, and give me address of where to send them back to. Also email me a print out of all the orders you have sent me so I can send back the right ones. None of them have been opened. I've been trying to do this for months but you keep ignoring me. You have over drafted my account several times. I want reimbursed for that also, since it is your fault. I can send you proof that it was you who over drafted my account. Please

Thank you
Sherri Colegate
Desired outcome: My money back so I can have Christmas money
Hydra Skin Sciences
-
allegro anti-aging cream
I am trying to cancel this subscription but can't find a phone contact.
I have been unemployed since December 2017 and can no longer afford this product.

I received another box today with no invoice.
This is the REF 1: on box label 4552284
REF 2: HydraSKInSciencesAllegro

return address is 14925 Heritage Crest Way
Bluffdale UT 84065

Help please!
Hydra Skin Sciences
-
still awaiting refund after 9 months and 15 phone calls
I ordered two products online: Allegro Anti aging cream and Brio anti aging serum lotion. I was dissatisfied and returned both products on April 10, 2017. I received one refund of $89 for the Brio product promptly. I am still awaiting the $83 refund for the Allegro Anti aging cream.

Numerous phone calls have been unsuccessful in getting my $83 refund.

The order number is 628161. My customer id is 400789.
The product name is Allegro anti aging cream.
Hydra Skin Sciences
-
krasa anti aging cream (aka younger looking skin)
Hydra Skin Sciences Customer Care Service
Hydra Skin Sciences

50 W Broadway, Ste 300
Salt Lake City
Utah
United States - 84101
Customer Support Phone Numbers
Phone:
+1 385 319 7837(Customer Service) 102 73
Web: www.hydraskinsciences.com

I ordered a sample trial of your product and signed up to be charged for the shipping only. I did not agree to pay in full for this product after a 14 day trial. Your literature does not disclose this.

I was charged the following:
12/18/17 care business $4.95 (shipping cost)
12/18/17 youngerlookingskin $2.95 (shipping cost)
12/18/17 care hub $.99 request credit
01/01/18 younger looking-skin $103 (recurring charge) request full credit.

The subscription for any and all products should be canceled. A full credit of $103 +.99 should be processed. I did not order the product - only the trial sample and refuse to pay for it.
Hydra Skin Sciences
-
karasa and illus - do not get samples
Ordered a sample of each for $4.96 and $2.96. No where did it say this was signing up for a 14 day trial or you would be charged another $103 and $109 then monthly charges. This business is shady! There was nothing in the box or email confirmation stating this and the website they tell you go to do to read the terms and conditions was never part of the offering or sent anywhere. Do not order anything from them
Hydra Skin Sciences
-
unauthorized credit card charges
I ordered a free sample from a Macy's close out sale, which was supposed to cost $4.96 for shipping and handling. There was nothing mentioned in the order about an ongoing subscription, needing to cancel it within 14 days, or any address or phone number to contact to cancel anything. Since then, there have been charges every month on my credit card; the bank says it can't do anything because the business says this business says it has an agreement with me. The charges on my credit card/bank account have been made under different business names such as Trimaxt, Skin regenerate serum, YSI skincare, Derma Wrinkle Reduction, Skin Flare Serum, and the latest is from Ignovia Everyskintype. These charges are fraudulent, and need to be refunded. The business practices of these various businesses are unethical and a rip off! There have been several people with the same complaints. All of the charges that have been made on my account need to be refunded completely, except the initial charge that I actually agreed to for the samples ($4.96). Others have complained that they were charges a restocking fee and other things for these fraudulent charges. This company needs to completely refund the money that it has basically stolen from me; and stop trying to defraud consumers immediately.
Hydra Skin Sciences
-
free trial - receiving unsolicited product from hydra skin sciences
7/10/2017 I ordered on line a "free offer" (shipping & handling only in the amount of $2.96) for a product called Krasa and just learned that I am supposedly enrolled in a monthly automatic delivery of the product. As a previous complaintant stated the ad said "NOTHING ABOUT A FREE TRIAL NOR ABOUT BEING ENROLLED FOR MONTHLY DELIVERY!" I had to talk to a supervisor (identified himself as Alex) to cancel the so-called order as of today (12/8/2017) & received assurance that no more product will be sent.

I am reporting this situation to the bank and having them collect unsolicited withdrawls from my account.

Do not do business with this company as they have bilked other consumers!

See Complaints Board complaints link: https://www.complaintsboard.com/hydra-skin-sciences-b123330
This review was chosen algorithmically as the most valued customer feedback.
10/07/2017 I ordered on line a "free offer" of this product and learned later that I am enrolled in a monthly automatic delivery of the product. The online ad said NOTHING ABOUT A FREE TRIAL NOR ABOUT BEING ENROLLED FOR MONTHLY DELIVERY!! I tried to cancel this, and received nothing but a runaround about giving me an extension, or that I must call later this month to cancel and return unused product. I want to cancel NOW.
Read full review
Hydra Skin Sciences
-
allegro
Cancel my subscription of the above named product "ALLEGRO". I continue to receive jars of this product which I did not request. The product does not perform as stated by the company and I DO NOT want anymore of the product to be mailed to me. I WILL NOT ACCEPT another shipment from Bluffdale, UT
My name is: Joanna Gregg
address: 25002 Asher Oaks Lane
city: Porter, TX 77365

DO NOT SEND ANY MORE OF THIS PRODUCT TO THE ABOVE ADDRESS.

Sincerely,
Joanna Gregg
DO NOT SEND ANY MORE OF THIS PRODUCT TO THE ABOVE ADDRESS.
Hydra Skin Sciences
-
allegro anti aging cream
Sleazy business practice! I was told I would get a free 30 day trial and I just had to pay the shipping. When it arrived and unknown to me, I received one jar of cream but evidently they considered it 60 days worth of product. In a month when they weren't able to charge my credit card automatically they started calling me for the product back! SERIOUSLY? Why in the world would they want it back unless it was to make you pay even when you didn't like the product. What do they do reuse it? YUK! I honestly thought that was the end of it. Now they turned me into DAR collections which looking at this, this is what the do to everyone! Not to mention the product DOESNT WORK! Don't be taken in by this company like I was! What they're doing should be illegal!
Hydra Skin Sciences
-
allegro anti-aging cream
I received a product. Did not open just sent back to sender. Now I have a notice from Dar Waterfront & Associates that I owe $51.50, collection agency. I will not be paying for something I sent back. Thank You. Account# 249732 Current Account# 10154477 I don't know what else to tell you. The notice said I had 30 days to dispute. I also wrote them of my complaint in an e-mail. It said to write www.darwaterfront.com/dispute so I did that also.
Hydra Skin Sciences
-
sample for shipping - anti-aging cream
I am being billed for (not receiving and NOT wanting) product. Credit card company received documentation that I never received. I have since submitted a cancellation which came back - see copied below.

Sorry, we were unable to deliver your message to the following address.

:
Unable to deliver message after multiple retries, giving up.

--- Below this line is a copy of the message.

I received the sample and never received anything else. I do not want anything else. Emails and contacts sent to Pen Fed were never received by me. Everything should be cancelled. I am not interested in any of these products.
Do not hassle me any more. In addition I do not live in the state of Alaska. (State on documentation sent to credit card company) When trying to go to the website to cancel it said that website was not found. The transaction ID I can read is 3511587917. The original reason for the charge back was because my credit card company called me because of suspect charges of which $103 was one of them.
Frances Kennedy
Hydra Skin Sciences
-
brio
I paid $4.95 for what was suppose to a sample to later find out it was full. I found out after $109.93 was taken from my account and was told it I would be billed $109.93 every month. I cancelled and still received more. I filed a complaint with the better business bureau who couldn't find them listed. I located Hydra Skin Science's in Salt Lake City, Utah which is how I found this site I requested the address for this company. They agreed to refund 1 of the 2 month because it was pass 14 days.
Hydra Skin Sciences
-
stop sending allegra/brio
I have been using Brio and Allegra for about 3 months now. Needless to say, when the product is sent out automatically and you can't use it that fast, it starts to build up and you end up with a backup supply. I now have two new orders which have yet to be used and certainly don't need anymore at this time. Please cancel this order for now. Thank you
This review was chosen algorithmically as the most valued customer feedback.
asked for a 'free' sample and received it. then i kept receiving it over and over even tho i said 'STOP' i have what looks like a lifetime supply and i have not used it nor do i have any intentions. there are no invoices included in the box so i have no idea where or to whom i can send all this stuff. AND i would like to know the name of the company which...
Read full review
Hydra Skin Sciences
-
hydra skin products (allegro and brio)
I ordered the skin care product and started receiving the products via autoship once a month with my credit card being charged over $100 for each shipment. I immediately called the company to tell them to stop the auto shipment. The customer service person told me to keep the product and they would give me a partial credit on my account. I just received another email notification that another product would be auto shipped. Again I called the company and they stated I didn't cancel everything and that the serum was still on auto ship and that they could refund my money because the product had already shipped. After much persistence, they did agree to refund 70% and I will dispute the remaining amount on my credit card since I did put in a request for them not to auto ship. Please be aware when ordering from this company. It's almost like highway robbery.
Hydra Skin Sciences
-
refund
I purchased two products from Hydra Skin Sciences, on February 12th 2017, and on the same day of purchasing, I canceled after discovering a terms of agreement after I purchased the products. I sent them an email asap, but unfortunately I got an email saying they shipped my order the next day, Feb. 13. I then received an email, from Hydra Skin Sciences with RMA#'s for both products on Feb 14. I returned the products within the 30 day expiration limit, and received a confirmation of a refund on March 24, 2017, saying that a refund would be issued within 7 days of the email. When days had passed with no refund, I called customer service, they apologized and said I would have my refund with in 4 business days. So after more time had passed with no refund, I called customer service back, and they said that a refund was issued on April 8, but the transaction did not go through. Comenity Bank is also investigating.
Hydra Skin Sciences
-
free trial
I ordered this product for wrinkles, they automatically charged me for a second cream. I never got the product, so I texted the customer service. They said it wss sent to the wrong address. Never made the attempt to resend it. Call them and wanted my account refunded. They said they would not refund my accout. This is a fraudulent site, they should be taken off the website.
Hydra Skin Sciences
-
fraudulent advertising
I signed up for your free trial on 6/21, the ad stated 2.99 for the cream and .99 for the serum. unfortunately, after i submitted for purchase, i realized they have misrepresented the product as being authorized by joanna gaines - her website clearly states that his is fraud and do not purchase.

Satndra*buyskincar 844-7972681 mi s387172617841429

I spoke with marcus jenkins on 6/26 @ approx. 3:30 p.m. via the hydraskin customer care line. i conveyed that this was fraudulent advertising and i did not sign up for a subscription nor do i want any of the products. they are refusing to cancel and/or want me to pay half of the product fees - which their ad did not state clearly or it was in very tiny print. this is 90.00+ dollars - which is also not stated upfront. i asked for a return pre-paid label and i will happily return the product. i have made it clear that they are not authorized to charge my credit card any further. i have also contacted my bank to report that these charges are not authorized.
Link - to "free trial" https://www.krasa-skin.com/qeg/mo/01/billing.php

Liz bernstein
Hydra Skin Sciences
-
allegro
In march or april 2017 I went to your opra is giving away free anti aging cream site for just 5.95 shipping... I unchecked all the checked boxes but when it would not allow me to decline ordering other products and would accept only a yes answer... I backed out. Much to my surprise afew weeks later an allegro antiaging product arrived... Which is not to my satisfaction and does not measure up to its anti aging claims...

In mid may I went into my bank crying because I somehow had no money in my account... I had to eat at the homeless shelter and go to food banks to have food for most of the month of may!

Then this month june 2017 I receive another jar of allegro and an email confirming my order... Which I did not do! So io called the number on the confirmation and they agreed to put back the unauthorized 109.00 that they took from my account back. They told me to keep the product.

Well when I went into the bank to notify them of all this, was when I realized that there was an unauthorized 103.00 was also taken from my account on may 09, 2017... No wonder I was hungry all month!

Today when I called the same number as the last call 877 521 2833 I reached an operator that would not allow me to speak to a supervisor and who insisted that I ordered this, allas he took my phone number and said a supervisor would call me back not.

I may be on a fixed income, but I do know how to initiate a class action suit... If you/they are doing this to people like me who know about scams like this and small print etc then you/they are preying on unsuspecting people as well...

I recommend you refund my 103.00 immediately please?

My name is leslie lambert
Address is 56 holbrook
Bisbee az 85603
We are here to help
16 years' experience in successful complaint resolution
Each complaint is handled individually by highly qualified experts
Honest and unbiased reviews
Last but not least, all our services are absolutely free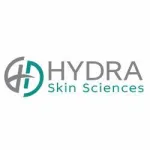 Hydra Skin Sciences contacts