Travelodge
-
booking and customer services
I tried to book 2 nights in one of their hotels. The WEB site crashed several times but I persevered. The WEB site finally crashed just after I had entered my credit card details. There was no email to confirm the booking. I tried to ring them but spent ages on the premium rate number that they provide (the only number they provide) so I gave up. I found a non premium rate number but had to hold for a long time. Eventually, someone answered. She was very nice and promised someone would ring me back or email me. Neither of those things happened. I now see that the payment is pending on my credit card but I have no confirmation from Travel lodge. The customer services are very, very poor. This is very distressing.
Desired outcome: I get the pending payment released. I no longer want to stay at the hotel because I can't trust them.
Travelodge
-
Service at travelodge in Richmond
The service was offensive. The front desk man, here was rude. He would not help me check in, I provided a confirmation number, and he wanted id of the person who made the reservation. He then ignored me for 10 mins before he asked what I wanted again.

I asked for a manager and he said no.

I asked him if he was manager he said no. This place is out of touch. Terrible terrible experience.
Desired outcome: Will continue to push this issue until I'm heard. His service was completely unacceptable. He shouldn't treat human beings that way
This review was chosen algorithmically as the most valued customer feedback.
My name is donna serpico.. There is a charge for same hotel that I was refused to occupy with my cat... Thw nasty/rude man credited for 5/20.. The charge is was a reservation made by police on may 20 2022 that was suppose to be pet friendly.. Again there's a charge for $134 for same hotel which obviously I made by mistake on website not familiarity with...
Read full review of Travelodge
Travelodge
-
Experience at the one in Wentworth GA
We stayed there on April 16, 2022. THIS HOTEL SHOULD BE CLOSED. A list of experiences with the worst at the end.

1) We were warned the door might not open easily with the key card. My husband had to force the door to open.

2) I called to get an extra pillow but was told they had none.

3) Urine smell at bottom of stairs.

4) One electrical socket was intermittent causing a lamp to be inoperative, a/c barely functioned, The batteries to the TV controls was taped to the back with scotch tape (no back cover), no tissues in holder.

5) The toilet bowl cover did not match the toilet.

6) There was literally no real blanket in the bed and there was a hole in the sheet.

7) THE WORST. The shower had no traction. My husband slipped and really banged his shin on side of the tub. He could have been severely injured.

This is the WORST hotel we've ever stayed in. It should be CLOSED and completely renovated.
Desired outcome: Completely close hotel. Too dangerous for patrons.
Travelodge
-
other guest forcing way into my room
I stayed at travel lodge leicester central on the nights of 13, 14,15 and 16th of March 2022.

On the night of the 14th (Monday night) at around 1am someone knocked on my door and as I had just fallen asleep I went and answered the door without thimking something could be wrong. I opened the door and there was a man in just his underwear who said "do you know what has happened to the people that were in that room?" pointing to the room to the right of mine. "they are my family that's all" he said"

I told him to hang on while I put some clothes on and closed my door. I got dressed amd soon as I opened my door he just walked into my room and when I said "woah, hang on you cant just walk into someones room like this he got aggressive and told me to relax. He sat down on the end of my bed and when I asked him what he thought he's playing at he told me he is watching TV with me and if i'm not , Icareful he will get pissed off. I Had a roll up made which was on the bedside table closest to the door which I went in and got hoping to get to my shoes but was only able to get the cig. I stayed by the open door and told him he needed to leave now as I wanted to go outside for a smoke which is when he got angry insisting that I just smoke out of the window. I told him I dont want to get fined as my caard details are on file. He got angry and started asking what I have for him, where my card is and if I have any games on my laptop. This is when I ran down with no shoes on and told reception. By the time I returned with staff ( who were brilliant) he had gone but the cash from my wallet was missing. I had spent around £13 out of 50 that i had withdrawn earlier so as far as I know £30 was gone but he had left around £6 which was next to my wallet. A pouch of tobacco was also mising. The police operator was very unhelpful so I decided not to pursue it further. At 0845 the following morning the police came to my room and insisted on my making a statement which I reluctantly went and did.

When I came back at around 11am I asked the manager if I could please have a little time to rest and check out a little later since I did not really want to make this statement but since this man had disturbed other guests I did anyway. He was fine with it.

At 1130am aprox housekeeping banged on my door saying they wanted me to check out so they could do my room. I told them manager had said it was OK leave a bit late to which she told me she was simply letting me know she'd need the room vacating soon.

as I was very tired I dozed off and was woken up half hour or so later by a now very angry cleaner tellling me she needs to get into the room. I said iam very sorry for falling asleep but there had been an incident and I was shattered. She told me she knew but mine was her last room and that she wanted to go home. Although ifound her to be very rude I tld her I will be quick as possible.

She returned 5 minutes later with her collegue and they both started shouting at me with one telling the other I was taking the piss with the other saying I did the same the day before. The day before I simply stayed on the landing and watched the robot vac atwork because I was impressed.

I complained to the manager about the behaviour of these two cleaners and he was very apologetic telling me that he had in fact told them to just let my have a lay in and to leave that room. This angered me as it showed me the cleaner had simply taken a dislike to me from the previous morning.

To make things worse the next day I was told I am no longer welcome at travel lodge because I left medical waste in the bin and not properly disposed of it. I thought this was a bit harsh but accepted my mistake.

I have wounds on my ankles which can stain the sheets which I showed Jay the housekeeping staff member on my first morning to show him that it's not blood but simply the creams coming through the bandage.

I also have to have blood thinner injections which I thought I mightbhave left behind but when I checked my bag I had them with me so it seems I didnt leave behind any sharps but was told off for staining a sheet. When the assistant manager mentioned needles I felt very ashamed and with all that had gone on and the personal problems I had I didnt even bother offrring an explanation.

My overall experience has been a bad one.

I will say the Night staff that deslt with my intruder were brilliant, the manager was also exellent as was Jay from housekeeping.

The assistant mgr, the other cleaners and the daytime receptionist (young lady with name beginning with T) were just aweful towards me.

#

since checking out on Thursday morning I have had a terrible itch with a rash developing and my throat has gone numb.

I am in the process of being checked out by doctors who suspect bed bugs.

#If it turns out to be the case then I will be taking legal action as rude staff is one thing and even other guests can be tolerated but to have got an infection of any kind when I already have medical issues is just unnacceptable
Desired outcome: The two cleaners to be given warningsA full refund an apology
This review was chosen algorithmically as the most valued customer feedback.
Booked online using visa rewards program. Advertised as COVID compliant with clean rooms. Needed pet friendly room so added comment on booking. Arrived at hotel after 10 hours drive and female staff member on desk was struggling to find reservation which she did eventually. Not wearing a mask and when I asked if you no longer needed to in Quebec she said...
Read full review of Travelodge
This review was chosen algorithmically as the most valued customer feedback.
I stayed last week and it was a nightmare, I cannot believe Wyndham and Travel Lodhge allow their name on this hotel. It is dirty, it is outdated, no place to plug my usb charger, you cannot have telnetable lamps o without having the ceiling light on. I did not sleep mor than 3 hours because of noice upstairs and in the morning the nightmare was worse. The...
Read full review of Travelodge
This review was chosen algorithmically as the most valued customer feedback.
Good evening, Case Number 15071 1651867 I lodged a formal complaint with Travelodge via their website on 28.10.21. This is because we had booked two rooms at the Travelodge in Covent Garden in October 2021 but had to leave the hotel within an hour because it was so dirty. Over the course of various emails, Travelodge have admitted the hotel was not...
Read full review of Travelodge
Travelodge
-
Online booking fraud with Travelodge
Good day

For 8 months I have had correspondence with Travelodge about an online booking. I live in South Africa and am a carer in UK. made a booking online, using my Absa card and they reserved R8000.01. At end of stay, manager told me I need to still pay, which I did with my Halifax card and the uncleared funds will be returned to my Absa acc, SA bank. It was not and taken by Travelodge Madrid, have report from SA oumbudsman. And have it in writting from customer service, that that payment was used in Spain! I really need this money, this is a whole months salary in SA. Regards Ann Burke
Desired outcome: Repay me the money
Travelodge
-
Reservation cancelled and banned
I have stayed at travelodge Oshawa/Whitby several times including an almost 2 month stay while not being able to find housing for my children and I.
The GM is not at all sympathetic or forgiving to any situations such as dirty rooms, room mixups, bugs, laundry not working.. etc
My most recent stay I had gotten some eyelash glue on the bedside table and I forgot to wipe it off. Half of my $250 damage deposit was kept and when I asked for an explanation, Michael Mason, GM, said I could have the remainder of my deposit back and then I was informed that I was banned from renting there again.
I asked why, he said he wasn't discussing it with me and when I asked to have it in writing, he refused and told me to leave the premises. I have this on recording.
Desired outcome: Some kind of compensation for this and previous complaints
This review was chosen algorithmically as the most valued customer feedback.
We booked Travelodge in North Bay, Ontario for Oct 26-28, I sent a request a day before our arrival for an early check in. When we arrived, the most rude & ignorant person behind the desk stated check in is 3pm period. I explained I sent a request & that my husband is going to be leaving for his business appt & that I will be standing in the freezing rain...
Read full review of Travelodge
This review was chosen algorithmically as the most valued customer feedback.
I booked a evening in Parksville thinking my family and I could get a swim and a nice evening away from Victoria as I am a live caretaker for a 38 unit complex so it is nice to get away from the site. Upon arrival the demands for vaccination were immediate and didn't even have a age consideration as my two oldest are not able to be vaccinated and were...
Read full review of Travelodge
Travelodge
-
Hotel
This is nonsense. I have been dealing with this for 2 months. I spoke with a man named Shawn at the 1 800- 466-1589. He said he was a supervisor and he could not help me get a refund from a Travelodge hotel since it was booked through Travelocity. The hotel manager refuses to refund me and travelocity has already requested a refund. The person I spoke with says my case was resolved since the hotel told them they changed my room and that Travelodge has no jurisdiction over their hotels because they are run by the owner and their decisions are what stand. My room was disgusting and looking at reviews this is a serious problem with this place. Shawn told me there was nothing that can be done by Travelodge to help get me a refund from a Travelodge hotel! This is crazy .I paid for 4 nights and no way could you expect someone to stay there I left after 1 night. The owner is not honest with Travelodge as to what happened or steps he took to resolve this, he was rude and just brushed me off when I tried to deal with him.
Desired outcome: I expect a refund!
Travelodge
-
2 double rooms booked 2 days before our stay then given away
After visiting the travelodge on Saturday the 18-09-21 at battersea London we arrived after a 3hr 30min drive from Doncaster very tired and just wanting to get our head down for the night we were told at reception that our 2 double rooms that were booked 2 days before our stay were given away to other customers it was booked through our company business account kgjprice who use travelodge all the time! And I was not very happy with the actual procedure through the company travelodge to actually be able to do this I'm actually appalled with the experience I had the other night and will not be rushing to stay in another travelodge again!
This review was chosen algorithmically as the most valued customer feedback.
We came in the travelodge and lost internet for more than half of our stay. Tried multiple things to fix it and nothing worked. I would like possibly a partial refund for the cost of the internet as that's one of the benefits of the stay. We were in room 313 at the travelodge on the date of September 11th to September 12th. Thanks
Read full review of Travelodge
Travelodge
-
Terrible room
Good evening,
I hope all is well. We booked a stay with Travel Lodge for 1 night (from September 10th to September 11th) at your hotel located on 50 René Levesque, Montréal. We booked a room for 4 people. When we arrived, we were shocked to see that the room was filthy, and decided to take pictures upon entering the room. I can send the precise time the photos were taken for proof, if needed. We are usually very easy-going fellows, but this was just beyond shock. I hope the following photos will be enough of an explanation. Please, feel free to let me know if I should further elaborate.

Respectfully,
Tatiana, David, Sarah and Jen
Travelodge
-
Service
I had stayed three nights at Travelodge Cambridge, ON, Canada. On the second day, someone came to my room and took my belongings (toothbrush, toothpaste and food) from my room when I was outside. I complained the front desk guy name Ashis and he was very rude for no reason. He said, I won't get any re-embarrassment for loosing my belongings. He said, I paid cash and there is no proof of that I booked the room for 3rd days. I hope someone will take a step for that. Thanks!
This review was chosen algorithmically as the most valued customer feedback.
We paid extra for a space themed room (#108) in which the black lights were all broken. The front desk was informed. Maintenance never came. We have a 5 and 2 year old and this room was a surprise for them. They were not impressed. Fridge was so frozen over that it did not keep our food cold. This was a family trip. My SIL and her family actually rented 2...
Read full review of Travelodge
This review was chosen algorithmically as the most valued customer feedback.
On August 19, 2021, we booked our room coming from Whistler to North Vancouver, we called directly to book a room at Travelodge by Wyndham Vancouver Lions Gate, 2060 Marine Dr, North Vancouver, BC V7P 1V7. They told us there was one room available which we took. When we arrived I could not believe that the pictures on the site were so deceiving the motel...
Read full review of Travelodge
Travelodge
-
BOOOKING RESERVATION - no avaiable rooms
Hi,

I've booked for my employees 8 hotel rooms starting with 19th of August till 23rd of August in Travelodge Perth Hotel (Scotland). When they arrived there last night the guys from receptions told them they don't have enough rooms for all of them and advise them to go and sleep in Travelodge Bathgate (which is at least 1 hour away). Without any other solution, they accepted.
How is this possible to receive the confirmation for my booking and not to be enough space?
Why did nobody tell us they will not have space?
We already paid for all the rooms in advance for 4 nights with breakfast (they didn't get any)

Because of this misunderstanding, 8 ppl didn't show up in the morning at work.

They have other 3 nights in the same hotel booked, if there will be no rooms for them (for what we paid) we'd like to have all our money back as we didn't get what we booked and it caused a lot of problems for our company!
We'd like to have an answer ASAP, our ppl are there without any bed to sleep in tonight.
Desired outcome: REFUND !
We are here to help
16 years' experience in successful complaint resolution
Each complaint is handled individually by highly qualified experts
Honest and unbiased reviews
Last but not least, all our services are absolutely free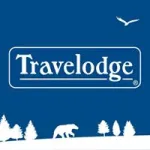 Travelodge contacts