The Room Place complaints
18
The Room Place
-
Dining room set I purchase oct 2020 table and six stools
On May 30 2022 I sat on the stool the stool broke I hit the floor I were in so much pain I failed on my right side my harm and hand and right leg I had to go to urgent care they took X-rays they said nothing were broken I were in so much pain today is Tuesday June 1 I'm still in a lot of pain can barley move my arm and leg if it continues hurting by the end of the day I will have to go to Emergency room I call Tuesday May 31 put a claim in the young lady said someone will call me back no one have call someone needs to call me back my number is 773-673-0858 Maxine Clark 988B E100 Place Chicago IL 60628
This review was chosen algorithmically as the most valued customer feedback.
I went to the Roomplace in Lincolnwood IL. Bought furniture for $1486. Salesman tells me no interest for the 1st year.. Fast forward to today went to pay my Bill I noticed my account balance is up to $1400 again. I call they tell me the interest is piled on if you don't finish paying for it in full within the year. When I bought this stuff they never told...
Read full review of The Room Place
The Room Place
-
Bedroom furniture
We recently went into Roomplace to purchase our bedroom set. On the day of delivery drop was 3pm, the drivers were running behind so they called to schedule 7pm. They arrived almost 8pm to drop off the furniture. 3 guys and they struggle to get the furniture in. Everything is set up and they leave. We get upstairs once they've left and notice bruises and scrapes on the furniture. We called the company complaints were made. Two to three days later the slates under the bed break. We noticed the beds foundation wasn't as tight as it should've been. Again, a call was placed complaints were made. Here it is two days later the team comes out to fix the bed only to get here and have rails for another bed frame that doesn't fit ours. Disgusting.
Desired outcome: We just want the service we payed for.
The Room Place
-
Customer Service and Manager Report
I am filing this formal complaint against Nicki Frazier, Store Manager at the Peoria, IL. My husband and I visited the store several times in search of furniture for our living room. On this this particular day we witnessed Ms. Frazier bullying our sales representative and tyring to divert our business to another sales representative. While we were waiting on paperwork to be finalized and our salesperson was away. Nicki approached my husband and I asking if we had been helped. We replied "Yes, " and Nicki asked us if we were satisfied with the service. She went on to make disparaging remarks about the attendant stating she was being watched and has been in numerous trouble with the store. We reinterated that we were satisfied and wanted to remain with the salesperson. My husband and I placed a $1, 000 deposit that day on the furniture set as we really wanted the salesrep to have win for the day. Several weeks later we visited the store to inquire about the adjusted ETA of our furniture. This time Nicki intercepted us and began to explain the reason behind the delay. She said furniture deliveries were being backlogged beacuse "people just don't want to work." "People would rather get a handout instead." We asked if the store had other livingroom sets that would comparable to our purchase. She pointed out to us that we had purchased faux leather as if we were not aware and would not find anything in the store in our price range. This made my husband and I feel very uncomfortable. She also freely began discussing the salesrep who sold us the furniture in a very negative way.

Needless to say, I felt Ms. Frazier's conduct and conversation was inappropriate and negative. She was not helpful to us at all and portrayed the store in a less than professional and welcoming manner. It was clear Nicki presumed she knew what we could afford and had already placed us in a catagory of limitation. I did not enjoy being in her company for one minute. She came across hyper critical, negative and patronizing.

On this day, my husband and I asked for our deposit back and canceled our order. We refused to patronize businesses who were not kind to customers and who gave poor customer service.
Desired outcome: An apology and notice that Ms. Frazier no longer serves as a leader, brand ambassador for the store. Ensure all sales staff greet every customer and not covertly follow them around without consent.
The Room Place
-
family room set
5 years ago I purchased a family room set from Room Place Schaumburg, IL, and sales person sagest I should get a extended warranty and on the end of warranty time (5 years) if I didn't file a claim, I should get money back in my pocket. Time flying, now is time to collect MY MONEY, "But no not so easy, says "nice" representative from Schaumburg location, hold your horses, not so quick. Yes you can collect YOUR (my money) but only as store credit, they pushing you to spend YOUR (my) money and buy some furniture. By the way, I can't buy anything from Room Place (using store credit $250), price skyrockets. I contact with Schaumburg store representatives twice, same answer ONLY as a store credit. I call Guardian Protection Product INC. Sorry it is out of our lead. Suggestion: contact with store manager .Call several times, customer service refuse even to put Store Manger on the phone It it's a clearly a FRAUD.
Desired outcome: want my money back
This review was chosen algorithmically as the most valued customer feedback.
On 01/01/2021 my wife (Jeannie) and I (Stephen) found a lovely sectional at the your store on the southside of Indianapolis, IN. The store is located at 7609 S. Shelby Street in Indianapolis. Almost a mile and a half N of Greenwood, so I have no idea how you claim it's a Greenwood store? We purchased the sectional under Customer #0211659894 for the amount...
Read full review of The Room Place
This review was chosen algorithmically as the most valued customer feedback.
If anyone has option to buy from different store just do it!!! First I purchased bedroom set with delivery for saturday, but suddenly i was told they don't have availability for Saturday so i had to reschedule for the saturday after that. When it was delivered part of it was damaged so i had to schedule another delivery for the damaged parts. Second...
Read full review of The Room Place
The complaint has been investigated and resolved to the customer's satisfaction.
The Room Place
-
My Order
I was very pleased with this company as they had many great columbus day sales that i took advantage of went and picked up the loveseat i picked out from there distribution center then aftter getting it home decided to purchase the full set with a wait time of three weeks to get it well that three weeks is up tomorrow and now i am being told it isn't coming until november 20th Mind you they already took our money, my husband called and talked to a manager and everything and all they do is blame the manufacturer and when my husband asked so basically your telling us F u to us she said she was sorry but yes now this woman's name was stephanie from wood ridge, we plan on contacting simmons the maker to our furniture and telling them that all of the blame is being placed on to them I am very very very angry that they would put this up on their website claiming to have it when they don't and don't have any idea when they will be getting it makes it hard because we had already taken the day off tomorrow for this delivery... I don't even know what else to do about this hopefully i will get my furniture by Christmas, I would never go through this site or company ever again the only responses we have gotten is it isn't their fault kinda shady if you ask me I'm very very disappointed I want to call my self but thats probably not a good idea seeing that i am SO angry they won't even waive the delivery fee of 75$ claiming since it is the manufactures fault they can't so i guess i will be contacting the manufacturer to let them know that this company is slandering their name.
Nobody directly asked you so why even bother commenting?
Resolved
Although I have not received furniture, I was given a call by someone from their customer service and was given a 50$ E-gift card. Although I was told I would have to go into a actual store to use it. Kind of a disappointment but happy that they did SOMETHING.
The complaint has been investigated and resolved to the customer's satisfaction.
This review was chosen algorithmically as the most valued customer feedback.
My wife and I purchased a new family room set at the room place about a year and a half ago. We liked the furniture and everything seemed great. We purchased what we were told was an unconditional covers everything warranty. Stains, rips, punctures, structure problems, everything. So here we are now and a cushion on the sofa rips. No problem, I'll call in...
Read full review of The Room Place
The complaint has been investigated and resolved to the customer's satisfaction.
The Room Place
-
warranty
i bout the extendedd warranty . i had a crack on my couch and they sad it wasn't cover because is normal wear and tear .the cushions are riped from the bottom and the same ting not cover so why do they sell you this bull ### extended warranty. don't wast your time calling them if you have the warranty . if you are tin kin of buying furniture don't go their.
Resolved
The complaint has been investigated and resolved to the customer's satisfaction.
The Room Place
-
Screwed me over in every way possible!
Orderd on May 4, 2011. A livingroom set & a bedroom set. Told would get it TWO days later, except the recline cuz was backordered. Two day later, they show up with POWER furniture & no power pack to make it power so we can't even use the furniture, plus they show up w/ a sofa & recliner (that was backordered) apparently now it was the loveseat on back order & we'd get it end of may:. Onto bedroom!. They brought the wrong bed! The bed I ordered didn't even exist in twin size, but they let me buy it anyway! ILLEGAL! So they gave me an upgrade to full free of charge said they were doing me a favor!. Guess what? That favor cost me $400 extra in a mattress & bedding.. Thx for that favor! Brought new bed 5 days later, clarified when they called that they would bring a fullsize pallet to lay the mattress on cuz we had twin?. Said yes, guess what they didn't bring? Yep, the pallet". My sales man blamed me & said I opted out of the full size pallet due to additional cost! HUH? That's the dumbest thing I've ever heard!. I NEVER even talked to this guy about that, he just messed up & tried to blame me, which is slander...again, ILLEGAL! End of may comes & goes, where's my loveseat? Oh, pushed back til June 8. Did anyone even call to tell me that? NOPE! I called them. Brought it on June 8 & guess what? IT WAS BROKEN! Now I have to wait AGAIN! I WILL NEVER BUY FROM THE ROOM PLACE AGAIN and anyone reading this shouldn't either!
The Room Place
-
Lies & warranty not honored
I puchaced a reclining couch, the seams dividing one back cushion into three parts came out and looks like one big sloppy cushion.i have 2 months left on warranty, service person came out to check and repair it.he said could not be repaired and not normal wear and tear.the store will let me know when a new couch will be sent out.2 weeks no call. i called back oh our managers said it's not covered.i asked for manager to call me but never received a call back. will never buy from there again nor will my family (and boy we used to) and i hope you read this and shop somewhere else! I wish i would have checked here. also filed complaint with the BBB.
The Room Place
-
Bad service
Bad construction, Bad service, just all around horrible material and service, I purchased a bedroom set from them inside a month the bed rail broke and now I have to wait 1 week before they even come out a look to see if they are going to either replace it or repair it, just bad quality and service! please think twice before you consider doing business with them, make sure you have all your answers before you even let them deliver anything to your house, I doubt it if they care a thing about you being satified, they just care about making a sell
The complaint has been investigated and resolved to the customer's satisfaction.
This review was chosen algorithmically as the most valued customer feedback.
I purchased a leather sectional and the "warranty" from The Room Place a little over a year ago and when after noticing that a seam between the leather and stretchy fabric had come apart, I contacted The Room Place and the warranty company (Guardian). The Room Place said it was a manufacturer's defect and they werent responsible since I was just outside of...
Read full review of The Room Place
The Room Place
-
Squeaky bed, inept at fiing the first 5 times
We bought the cindy crawford addition bed 2009, and after a few months it would squeak like nails on chalk board. servicemen and delivery men did delver a new (box spring) but each person had their own reason as to why it was squeaking. which made the person before them incompetent looking.

sure enough, the first guy said it wasnt put together properly! one guy even came to take pictures. every few months the noise would be back, every single night! and now, the man warranty has expired. the manager at room place was so kind to say that i could pay to have the problem fixed, like she could diagnose over the phone!

all 5 people out here assured me if they didnt fix the problem, it would get fixed. obviously they dont have that authority, but it made me feel better temporarily. Their products are so cheaply made. How much did they spend having 5 drivers come out 5 different times throughout the year, instead make better stuff! we even rotated the thing to alleviate the squeak. Gaurdian has been helpful, but the managers at room place, not so much!
The Room Place
-
Only cares about the sale
I am writing to let you know that on January -22-2011 I purchased leather couch, love seat and a chair from store at 2525 North Harlem Avenue, Chicago I have purchased $3300.00 worth of furniture . Customer #312560 Order#1521721Our furniture was delivered on Sunday morning ( next day - WOW!) . Love it .The issue I have is worth few dollars of accent pillow ( item116038 Emma Accent Chair) for my chair and couch that was missing at the time of delivery .

Next day I visit the store to pick-up missing pillow .In the store I was ask to pay $75.00 per pillow !? The store had about 6 pillows in the store at the time.

John Stachura promise to delivery on next day but first needs to talk to the General Manager -Kris . John Stachura was sweet and a great help! But Kris the General Manager is not helpful at all . She ruin my experience with the company.

So, I went to the store in Vernon Hills IL. and to my surprise they had the same set of furniture. I ask how much are the pillows - The sales person told me there are not for sale because the are coming with the set and pillows don't even have a SKU . My question is :WHAT HAPPEN TO MY PILLOWS ? I don't need "freebies" I just need what I was told, what I paid for!

I believe that Harlem Furniture Room Place only cares about the sale, doesn't stand behind the products it sells, they lie just to make a sell and doesn't worry at all about building long term relationships with customers.
The complaint has been investigated and resolved to the customer's satisfaction.
The Room Place
-
Fraudulent
Bought a dresser, then a month later the wood shrank and warped, then the drawers starting falling through. Called the Room room they sent a tech out who said they would refund or replace. A week later they call us and said the tech wrote a report that said it was customer damage. What a scam...

Will never shop at that store again. Fraudulent warranties, poor excuse for furniture. Later I bought a new dresser at home goods for the same price and the quality was worlds apart. Beware of the room store. They have no quality control and knowingly sale inferior products.
Resolved
The complaint has been investigated and resolved to the customer's satisfaction.
The complaint has been investigated and resolved to the customer's satisfaction.
This review was chosen algorithmically as the most valued customer feedback.
The room place delivery men damaged the top part of my backway hall wall while delivering mattress set. The store refused to repair damage or pay for damage. The department that handles it refuses to call me or write me regarding repair or payment for damages done by their delivery men. Management is very arrogant and unconcern.
Read full review of The Room Place
We are here to help
16 years' experience in successful complaint resolution
Each complaint is handled individually by highly qualified experts
Honest and unbiased reviews
Last but not least, all our services are absolutely free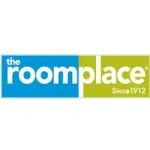 The Room Place contacts