Sleep Country Canada complaints
82
Sleep Country Canada
-
Adjustable bed and mattress
Bought an adjustable bed and mattress ($5500) from sleep country on lake st, st Catharine's. Salesman was friendly and helpful at first but once he got my money that was the end of it. Bought it July 14/22 with delivery expected July 20 between 1-4. At 6:30 they arrived with the wrong bed and the wrong mattress. Called the salesman and new delivery date of July 23 was set up. They arrive with the bed and mattress but no headboard. Called salesman again. Hard to get him to come to the phone now. New delivery scheduled aug 2 (for what he said would only take 19 minutes). Today got a call saying headboard would be delivered aug 3 when I distinctly told him I was not available that day. Complained to head office. Nothing yet. Still unresolved. Don't buy from these people.
Desired outcome: To get my headboard at the time I want and to deter people from buying from sleep country
Sleep Country Canada
-
Mattress
I bought a mattress June 2021 ,had a rip in it.

Right away they returned my money.

April 2022 bought another mattress , this one I sank 1 "

Both hips ,knees and calfs are very sore , up every night with pain!

Put the mattress on it's side ,there is a big lump at the bottom.

I can not use this mattress, using my old one.( Not from sleep country )

Phoned multiple times , different person each time.

They will not refund my money , thay know it's a faulty mattress.
Sleep Country Canada
-
Their ordering system and communication is TRASH
DON'T BUY FROM SLEEP COUNTRY EVER EVER AGAIN. Don't waste your time; get it from Amazon or anywhere else.

Their ordering system is trash, and their internal communication is garbage.

Initially placed an order but didn't receive the shipment confirmation. Reached out to them and was told the order didn't go through, and I didn't receive any notification. Asked them to cancel the order for me because I don't need it anymore, and a week later they still shipped the products to me. Now I am stuck with a mattress, comforter set, and two pillows that I need to return. On top of that, they also charged me twice on my credit cards. How ridiculous is that? I don't get how the company keeps on running with this trash ordering system and communication.

DON'T BUY FROM THEM!
Desired outcome: I don't want anything because I have lost my faith in Sleep Country. No trust and no patience for the brand, never.
This review was chosen algorithmically as the most valued customer feedback.
I am having a hard time believing this complaint will do any good at all, but here goes: In September 2017 we bought 2 beds, the kind with the remote to make the beds go up and down and separately raise the feet as well. One bed has been fine. The other has been nothing but trouble! Three times it has stopped working, and each time it has taken longer and...
Read full review of Sleep Country Canada
This review was chosen algorithmically as the most valued customer feedback.
Sleep Country Does Not care about people's safety. This is what I had receives from their customer service, after my father fell from the, faulty, bad design, overpriced Bed one and my mother fell twice, mattress just slips off the base, potentially cause very bad injury. This is what I had received from their customer service. "It sounds to me as though...
Read full review of Sleep Country Canada
Sleep Country Canada
-
King size mattress sagging
We bought king size bed with mattress in august 4, 2021, when we purchased the mattress we choose the best quality with hard and firm style, however, within two months, we realized that it became sagging and getting worse. We visited the store and found not the same quality as we have. Then, we claimed the warranty february 18, they replied to me that it was not a problem and we were not qualified. After that, the sagging issue is getting worse and we were not even not using for one year. This is unacceptable and we were so disappointed with the mattress compared to the last one we had no any problem with over 10 years.
Desired outcome: We would like change another one with the same quality we offered.
Sleep Country Canada
-
Poor after-sale service
Purchased a bed and frame from Sleep Country. Had positive experience in past so never considered shopping anywhere else.

Unfortunately did not experience same this occasion.

In summary, here is our experience- just to name a few.

- delivery was scheduled and postponed at least 8 times. Had to schedule an reschedule a day off work to accept delivery.

- once delivered, frame brackets were missing

- our sales person dropped the ball and never even returned our call with respect to the missing bracket

- 2 more installation dates had to be arranged because the missing bracket was incorrect

- sent an email to Sleep County desc, I'm detail our experience, but no one cared to respond to my email

Disappointing experience and will shop around in the future because clearly something has changed with sleep country's priorities and approach to customer service.
Desired outcome: At this point I want others to be aware of what they may experience with sleep country.
Sleep Country Canada
-
Purple mattress
Sales Invoice Number: 253D513330*A

Date of Purchase: Friday, May 28, 2021

Type of Product: Mattress

Manufacturer: PURPLE INNOVATION, LLC

Size: King

Model: PURPLE HYB PREMIER 3 MAT-KG

Complaint: Body Impressions

Description: Hello sir/madam We are very upset with this mattress because it is sagging and we can't sleep properly. Every morning we wake up with body aches so now even we are scared to sleep on this mattress. Please help us to replace this mattress.
Sleep Country Canada
-
Mattress
A mattress was bought at the Stoney Creek store, from salesperson Joseph Windsor, on 01/20/2022, for $1499 + tax. I told the salesperson, that I struggled with the smell of foam and that I was unable to use a mattress topper bought from them 18 months ago. The mattress model had no smell in the showroom. I was told the mattress would be delivered from the warehouse and to expect a smell that would go in a week. I was assured that if there was an issue, the mattress had a 100 day comfort guarantee and could be returned. The mattress was delivered on 01/23/2022. The smell was so strong, it made me cough and unable to sleep. Even when I moved the mattress to my outside cabana, the smell coming into the house continued to make me ill. When I called customer service to explain the difficulty I was experiencing, I was advised that no refund was possible, only an exchange. On 01/26/22 I called the salesperson at the Stoney Creek store. I offered to exchange the mattress for the floor model and was told it was not possible. I was offered a free exchange of the same mattress model and if it still caused smell issues, I could get a refund. When the new mattress was exchanged on 01/28/22 the smell was equally strong. I also noticed that the plastic was torn at the back and the mattress was dirty. I hoped that the torn plastic might help with dissipating the smell, but it did not. I contacted Joseph again on 01/02/22 and was told no refund was possible as it was not his call and he emailed head office. I called customer service several times, to follow up. I have now been offered a refund with a 30% restocking fee. I have been told that the salesperson made a mistake. There has been no accountability for the misrepresentation of guarantees by the salesperson, nor for the delivery of a dirty mattress. This company appears to tell a customer anything for a sale then once they have the money have no concern for the customer satisfaction or product quality. The mattress is making me ill and their response is to charge me for the refund I was mis-sold.
Desired outcome: Full refund
This review was chosen algorithmically as the most valued customer feedback.
On December 4th made a purchase at Sleep Country local showroom. On December 6th canceled the purchase, before delivery. Since than I talked to four different customer service reps, got four different answers. The refund still has not been processed 11 days later. Even if the price sounds better, avoid any purchase from Sleep County.
Read full review of Sleep Country Canada
This review was chosen algorithmically as the most valued customer feedback.
Long story short: I bought a 4, 500$ bed with the promise of a 15% GF back. I was misled and lied to about how to get the GC and found the sign up site here one complaints board actually! So I signed up, checked me email including junk every day for weeks. I followed up and over the course of 14 emails was told they had no record of my purchase even after I...
Read full review of Sleep Country Canada
Sleep Country Canada
-
Gillam matress and box springing
On 7/24/20 I ordered Sealy Gillam matress box spring set. Took delivery 8/9/20. When delivered all tags were missing on the box spring and there was no plastic wrapping . I sat on the bed it was far too soft not what I had purchased in the store. Lifted up the matress noticed it wasn't the same as the floor model I ordered. The delivery man swore this was a matching set I must be mistaken and told me to call the store if I had a complaint. The stores were then closed due to covic. When they opened they told me it had been over the 100 day replacement guarantee and I had to go through the warranty process. Which I did they said there was nothing wrong with the matress set I had bought a firm bed this bed I sink 6 to 8 inches irregularly so I'm sleeping in a V configuration. I have been suffering with extreme to crippling pain unable to sleep on it. On further research a salesman at another sleep country store told me they had sent the wrong box spring it's a Serta for a spring coil matress it will no support my matress. Another call to warranty they told me it doesnt matter what box spring is used and that's the one on my bill. Even though I bought a set not mix and match set i paid $1.039.00 for the set I was lied to on delivery that it was a match set for a year.a second inspection on 13/10/21. Still waiting for a resolution .I'm 66 years old pensioner who saved for a year to buy a good matress and this is stressing me out expriencing irithemia i cant sleep I'm suffering crippling back pain continuously with concern just another run around. Also just recently a salesman at sleep country told me they had extended the comfort garantee because of covic however I wasn't told about this . This company in my opinion has delivered a used matress and box spring and ripped me off .
This review was chosen algorithmically as the most valued customer feedback.
I recently had purchased a bed and decided to go back to get some sheets pillows and comforter and when we were first to arrive and was greeted and attended to immediately but when I said I had purchased a bed already but had some questions on what sheets were needed I was immediately passed down to 2 different people when finally my questions were answered...
Read full review of Sleep Country Canada
Sleep Country Canada
-
I am complaining about product.
I have bought a pillow which the price is 200$ and too expensive but I just used for 2 hours it and I'm not comfortable when I wanted to return or change it they didn't accept and told me is final sale. It is not fair and should have a solution for my problem. I have a neck pain so when I used it made me annoyed.Please guide me how can I change it.
Regards
This review was chosen algorithmically as the most valued customer feedback.
I received my delivery of an adjustable base. entered in the promo info for 15% return. have not received it after 2 months of going to the store and website. they say witin 2-3 weeks but i have waited 4 weeks. they keep telling me to check my junk mail in emails. which i do religiously. nothing has ever made it to me. 38 days later no rebate.
Read full review of Sleep Country Canada
This review was chosen algorithmically as the most valued customer feedback.
I bought one sleep country mattress it did not stay up to standards, it was replaced with a second mattress and the same thing happened to it. I would like a replacement!
Read full review of Sleep Country Canada
Sleep Country Canada
-
Adjustable tempurpedic base
My adjustable base is broken. I called customer service on May 28th 2021 before my warranty expired multiple times and nobody was answering the phone.
Finally I got in touch with someone on June 10th and then was advised to contact tempurpedic customer service and provide photos. I did and then tempurpedic tells me I have to deal with sleep country. I have been getting the run around and I cannot sleep in my bed it's not comfortable ( I have back and mobility issues) and the fear of the partially broken bar on the base will break off completely while I'm sleeping and cause further damage to my back.
I spoke with Hamza in customer service today to follow up with my warranty request and he was not helpful. He kept telling me that my warranty is expired and that they can give me a discount on another base. I explained that I had called before my warranty expired and he refuses to help me. Sleep country should replace the adjustable base at no charge they don't believe me that I called and are trying to find every loophole not cover my warranty. I lost all my trust in sleep country and will never buy from them again. Nor will my family and friends after this ordeal.
Desired outcome: Replace my adjustable tempurpedic base at. I charge
Sleep Country Canada
-
King bed
Bought three beds from sleep country
2 queens and 1 king. Serta mattresses. Marian. Which are supposed to be the firm.
The queens are good but the king is garbage.
Bought them from sleep country medicine hat alberta. Magill was the sales person and a real jerk. The warranty is a rip-off.
Do not purchase from them. Buyer beware.
It's like the wrong tag got sewen on the wrong matteress.
Prove it now sucker!
Sleep Country Canada
-
Refund of 10% off sitewide
We purchased a mattress on Friday 20th November 2020 at Store 169, Square One Mall.
Since there is Black Friday Sales going on, there was supposed to be another 10% off the price which the salesperson did mention but never deducted it.
We feel being cheated here by such a famous shop that too during a pandemic where every dollar is life nowadays!
There is attached the invoice receipt as well as a screenshot of the ad stating the 10% off.
We would like to be refunded the amount of $ 58.90 as soon as possible. Otherwise we would be happy to return the mattress and proceed to another retailer for our mattress.
Thank you.
This review was chosen algorithmically as the most valued customer feedback.
We bought a king sized bed about 1 year ago from Sleep Country. Within one week, the bed began to sag in the spot that I sleep and the spot where my wife sleeps. We contacted Sleep Country and they exchange the bed. On the 2nd bed, it began to sag again within one month. But we didnt contact Sleep Country at that time. Things got progressively worse so that...
Read full review of Sleep Country Canada
We are here to help
16 years' experience in successful complaint resolution
Each complaint is handled individually by highly qualified experts
Honest and unbiased reviews
Last but not least, all our services are absolutely free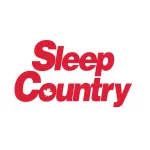 Sleep Country Canada contacts
Sleep Country Canada representative

Sleep Country Canada