Sunglass Hut Customer Care Service

Sunglass Hut

4638 Shelby Drive
Memphis
Tennessee
United States - 38118

Customer Support Phone Numbers

Work days:

| | |
| --- | --- |
| Mon | 8:00 AM - 9:00 PM |
| Tue | 8:00 AM - 9:00 PM |
| Wed | 8:00 AM - 9:00 PM |
| Thu | 8:00 AM - 9:00 PM |
| Fri | 8:00 AM - 9:00 PM |
| Sat | 8:00 AM - 6:00 PM |
| Sun | 1:00 PM - 6:00 PM |
Sunglass Hut Complaints & Reviews
Hello, I'm a Portuguese client who bought a pair of sunglasses at Gatwick airport in 17th May 2017. I told to the Sunglass Hut employees that I was not interested in the exposition pair so they didn't sold me the one from the store. Instead, they picked up the exposition pair from Ray...
The disaster began when I visited a local store, and found a pair of sunglasses that I would like to purchase. Store informed me that they only had the display unit in stock, so the rep went ahead and ordered a pair of sunglasses to ship to me. Upon receipt of the order, I changed my mind, and...
I ordered 2 sets of Oakley sunglasses from this website. The order was prompt and the items were sent as described except that when it went through our border control it was confiscated, due to the fact the glasses were inspected and found to be fake. I originally thought this was an...
I ordered a pair of sunglasses over 4 weeks ago. They have not arrived. I have sent a number of emails to sunglass hut customer service and keep getting the same email back, saying 'they will come soon and customer satisfacetion is our number one priority'. I have received no...
I ordered a pair of sunglasses in April 28 2012. They took a month to get here and when they did they were: Not the model I ordered Scratched Inferior quality (the lens has cracks all across them) I contacted them 4 times by email about the delivery of my order (tracking number provided...
This is a website company clearly based in china they sell sunglasses under the name of the sunglass giant Sunglass hut but little did I knew they were fake. Someone told me sunglass hut was having a sale and I unfortunately found this site upon google. The website describe as 90-95% sale...
I received as a gift a pair of sunglasses from Sunglass Hut in New Orleans that cost over $100.00. After Hurricane Katrina I had to move to Atlanta. The sunglasse arms became loose and I was afraid if I tried to tighten them I would break them. So I, therefore, was in the Atlanta airport and...
Recently Discussed Complaints
Consumer Tips & Tricks
Worst rating
Subjects of Wide Speculation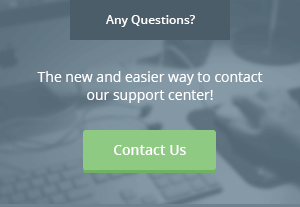 Latest News & Stories
Stay Away
Latest Questions
Latest Groups
Today's Mess-Up Photo