Optical Express complaints
21
Newest Optical Express reviews & complaints
Refund of half of deposit
I cancelled a cataract operation 4 days before surgery, I was assured half of the

£500 deposit I paid would be refunded within 28 days of cancellation, the 28 days have come and gone, but still no refund of £250 has been paid in to my bank account... I phoned optical express in st vincent st glasgow and was assured by two different receptionists that half of my deposit would be refunded

Within 28 days of cancellation, where do I go from here?
Desired outcome: Half of the £500 deposit is refunded to Bank acc'
Refund
Hi
I visited optical express Edinburgh I was very excited knowing I might not need to wear glasses again after surgery
I was told the surgery would be £7190
I paid this amount in full (how stupid was I)
When I returned home I started reading reviews I got a bit scared & couldn't sleep for worry so I decided to cancel as Georgina at Edinburgh optical express said I would get my money back in full if I cancelled
I phoned Georgina to say I have had no phone call about the return of my money She replied by saying the money has nothing to do with them but she would put this down on computer to the finance company
I have an appointment with my bank this week to see if they can help don't go to optical express I've learned the hard way this is most of my life savings I'm not letting this go
Desired outcome: Monifocal eye surgery
Replacement lenses
I had the initial consultation carried out on 21/01/2017 regarding laser eye surgery.
I explained the reason for this was because I was experiencing "Halo's" around lights whilst driving at night and found this to be of a concern, and was informed that this was common for wearers of contact lenses.
As they require full payment 10 days prior to surgery, and my scheduled date was close to that period I decided to pay the full amount on the day the consultation was carried out.
However I was required to have a further consultation with the surgeon prior to attending the surgery this is where I was advise by the surgeon that there was no guarantee that this Halo effect would be removed or reduced, in fact he stated that it could be made worse.
For this reason I contacted Optical Express and told them that as it was not suitable, I no longer considered an option for myself.
Optical Express promised a full refund to be pai in 28 working days.
To date, and after many numerous calls and emails to the account department, I have had no success in obtaining my refund.
Please help with this issue, this company is withholding my £5990.00 illegally.
Is Optical Express legit?
Optical Express earns 91% level of Trustworthiness
SAFETY NOTICE: ComplaintsBoard has analyzed Optical Express and determined that it has perfect credibility and is completely trustworthy, with a legitimacy rating of 91%.
We found clear and detailed contact information for Optical Express. The company provides a physical address, 5 phone numbers, and email, as well as 4 social media accounts. This demonstrates a commitment to customer service and transparency, which is a positive sign for building trust with customers.
Opticalexpress.co.uk has a valid SSL certificate, which indicates that the website is secure and trustworthy. Look for the padlock icon in the browser and the "https" prefix in the URL to confirm that the website is using SSL.
Our scan shows Optical Express website is free from malware and phishing activities, which are types of online threats that can include viruses, worms, Trojan horses, ransomware, and other malicious code, as social engineering tactics used to trick users into sharing their personal information.
Opticalexpress.co.uk has been deemed safe to visit, as it is protected by a cloud-based cybersecurity solution that uses the Domain Name System (DNS) to help protect networks from online threats.
Several positive reviews for Optical Express have been found on various review sites. While this may be a good sign, it is important to approach these reviews with caution and consider the possibility of fake or biased reviews.
We looked up Optical Express and found that the website is receiving a high amount of traffic. This could be a sign of a popular and trustworthy website, but it is still important to exercise caution and verify the legitimacy of the site before sharing any personal or financial information
However ComplaintsBoard has detected that:
While Optical Express has a high level of trust, our investigation has revealed that the company's complaint resolution process is inadequate and ineffective. As a result, only 9% of 21 complaints are resolved. The support team may have poor customer service skills, lack of training, or not be well-equipped to handle customer complaints.
Our Verdict: Optical Express is highly recommended company, but beware of poor customer service. Their 9% Resolve Complaints rating is a cause for concern. We advise using their services securely and reviewing complaints beforehand.
Unethical, possibly unlawful behaviour
I recently received a phone call from Optical Express asking me if I would like to make an appointment for an eye test, it being 12 months since my visit. I declined, saying that I had had a bad experience last time. No enquiry was made as to what the experience was, and I was just advised to make an appointment when I wished to.
This lack of concern has prompted me to make the information known.

I went for the eye test at Merry Hill Optical Express at 11am on 25th February 2016 and was passed with my prescription to a young man to be fitted with spectacles.
I told him that I had AMD in my right eye (which the examining optician was clearly aware of) which caused distortion and an image that was about 10% larger than my good left eye.
He advised varifocals, at which, I said that I had had trouble with them before and that is why, at present, I had bifocals.
However he showed me four grades and said that the top grade had a much wider field of vision and assured me that I would be absolutely fine with those.

I took his advice (why would I not) and went through the order with him. This comprised replacement lenses in a pair of my frames and the purchase of another pair which came with a pair free, over which, I had no option. All were varifocal and one pair to be reactalight, which I ultimately did not receive The total cost was £679.
I was then told the glasses would be 7 to 10 days.

Being still a bit apprehensive about varifocals and because they had not given me an itemised receipt, I called in on Monday morning the 29th.(two working days)
I asked the same young man if he could ring the lab and ask them to delay two pairs and make only the one, to see how they suited. He clearly was not too happy about this and made the excuse that they were already made. I asked if he would ring and try while I was there, but he said they would not answer the phone, and he would try later.
I received a call on Friday 4th March to say they were ready.
I called in on Monday 7th March to try them. Two were ready and the third had arrived that morning, so I am sure I was being lied to the previous Monday.

However the glasses were unsuitable and nothing was clearly in focus—with two eyes open, that is. The prescription for my good left eye was too strong and blurred at distance and the centre of focus of both lenses was too far apart.
If I focused print with my left eye, the right was out of focus and I had to turn my head to the left to bring it into focus, at which my left was out of focus.
Also I could not see much difference, in the field of clear vision, between the free lower end varifocals and the top end expensive ones. I had to move my head to the right as I read a line of print.
I was asked by the same young man to persist with the glasses for one week to see how I adjusted to them.

After two days it was obvious that they were wrong and I returned them Thursday 10th March, when I had to have another eye test, at which they found that my left distance vision required +1.50 instead of +1.75 which they had made the glasses to.
My bifocals are +1.25 on the left and seem perfectly clear to me.
The centres of focus also had to be moved 3mm together

I asked about Trifocals, which I had read about, and they agreed to make a pair and another pair of varifocals to the new adjustments. I was still doubtful about the varifocals, because of the distortion in my right eye, and asked if I had been sold the wrong glasses, would I get a partial refund.
I was told by a female member of staff, that they would change the lenses any number of times, but the company policy was not to give refunds.
The fact that I had been persuaded to have the top of the range varifocals, by a false claim, and despite my AMD distortion and that they were not my choice, made no difference.

I find this quite extraordinary, and it would seem to be malpractice.
I decided to have one pair of trifocals and one pair of varifocals (plus a free cheap pair of trifocals).
Sat 26th March one pair of trifocals were ready but not the varifocals.
On the 28th March I was told they had lost the varifocals and they would have to be remade.
On 14th April the varifocals were ready. But, alas they were still not correct, so another eye test was required.
I had to persuade the Optometrist to make the distance vision +1.25 left and +1.75 right, and the centre of focus had to be moved another 1mm together.
It took a further two weeks to get these and one pair of trifocals made.
At last I had a pair of varifocals that I could see reasonably clear with, although not ideal, because of distortion on the right. The centres of focus were correct.
However the field of clear vision is still very narrow. Their claim for the high end varifocals is untrue and I still have to move my head to follow the print.
They also cause some disorientation, so I cannot wear them all of the time.
Varifocals are obviously not ideal for me.
I am a little better with the trifocals.
On 25th May I was told that the third (free) pair were broken at the Lab and would have to be remade. I collected these on Wed 1st June.
I consider this experience to be an absolutely frustrating waste of time and £679.

You just could not make this lot up.

Ray Harper
Dudley
No return of full payment £3990.00
Paid in full for eye surgery, on 3rd november 2016. After consultation with surgeon was told I was never a suitable candidate for surgery and never would be ! Was told by the surgeon and nurse that I would get full refund in 28 working days ! I asked why 28 working days when the money was taken in five seconds from my debit card ! They said it is ' normal practise in the medical, industry ' (hardly an explanation) was told by the nurse at birmingham I would receive a call from oe accounts department a few days before payment back was due. Didn't get that call. I made several calls myself and have been continuously told the accounts department are on holiday and they have a 10 day back log to deal with ! How many people are unsuitable candidates for treatment ! According tomthe recorded messages we hear while we are on hold 99% of customers are satisfied ?
I have written to david moulsdale ceo and will write yo whoever else will listen until I get my money back, theresa may is on my list !
Sylvia jones
Manley wood
Manley road
Manley
Cheshire
Wa69 dx
[protected]
Rude inefficient staff providing no fitting for glasses
Optical Express BlueWater

Horible branch with horrible staff. I have been called to be told to bring my son (15 years old) as his RayBan glasses are ready to collect. On arrival we stood for ever and although the staff were aware of us did not come and ask "can I help". Eventually Olivia saw us. I told her my son's name and spelled it to her few times, she said she couldn't find us on the system. Then she sarcastically said are you in the right place? I assured her that I had a call the day before and that's why I took the afternoon off and brought my son to pick his glasses. Then I said I got a receipt. At that moment she said " oh why did you not say which name is first and which one is family name?" I was taken by her rude attitude and told her that I'd told her a few times and spelt the name for her. She excused herself and brought a cheap optical express case and said: here is your son's glasses! I mentioned that since he had bought RayBan glasses then surely he should receive a branded case. She replied "you can go and I will send you them by post" as she was about to leave us I said "are you not going to check if the glasses fit well? After all that's why you asked me to bring my son to try them?" She looked disgusted and said "No they look ok!" I asked her if she was going to see if he could really see with them for at distance. She said "here can you read this card?" As he was about to start reading she said "see he can see!"
I am an eye doctor and have worked with the NHS for 24 years and and I have never seen any one testing distance vision with a reading card!

I complained to the branch and although they can see in the system that she never sent a case they dismissed me.

I asked for an apology from this racist, rude and offensive member of staff who obviously is not suitable for the job and all I got was thank you email for bringing this to our attention!

I paid a lot of money but my son & my self were humiliated and belittled. I was crying and took my son to another different optician to properly fit my sons glasses as they were slipping. I simply explained how we were treated at Optical Express.

Although I went in person without my son (to save him further humiliation ) they still would not deal with my complaint.

Horrible branch & staff.
Refund process and Appalling behaviour
I had an appointment with OE for laser eye surgery on the 17th or the 18th of December 2015. I felt compelled/forced to pay for a deposit before going through the finance option. They took my money and later I got the finance declined. They are so sales driven that they told me more than once to get the finance in my husband's name.

I decided to think about it and cancelled. During my application at no time did the lady ask me to read through the T &C. I skimmed through it and she said I have highlighted and covered it with you.. NO MENTION WAS MADE ABOUT REFUND POLICY, which is understandably the worst in todays world.

They took my money and informed me that the refund will be processed within 28 days first, which became working days which turns out now that I will receive the funds in my account after this.. They did not even process the refund until I called them and provided my card details. It is the worst feeling ever. I paid by my credit card and I will incur charges on it which they are not willing to refund.

On top of this I knew I will get the worst service, because of my first experience. The lady more of a lady with least patience and understanding of customers - Lyndsey or Lynsey which ever way you spell kept on talking over me. Her Manager Janet was no less with no empathy what so ever. I have taken to speak about this over the media as they learn no leasson other than this.

They are mocking their customers and squeezing them out of their money. I am thankful I did not opt for anything else as their service is pathetic.

With no regards

Priyanka Arte
Behaviour and attitude from a member of staff
Hi my name is Mr Derek MacLeod and I would like to make a complaint about a specific member of staff named Stuart. Stuart gave me my eye test at Cameron toll on Saturday the 9th of January 2016 at approximately 9:40am. Firstly this man was unapproachable and had very bad manners from the beginning, I feel he took a instant disliking to me. I was made to feel very uncomfortable during the eye examination. During the eye examination he asked me very bluntly and cold which lens was better as if he where in a bad mood. I had mentioned to him I had bought contact lenses on line and his attitude got worse. I do have slight difficulty inserting the lenses and feel more comfortable doing so alone in the comfort of my own home. This seemed to anger Stuart that I had not bought them from optical express and he said very abruptly that if I have problem inserting them then I shouldn't be wearing them. The was this man made me feel was very uneasy and awkward. No one should be made to feel this way and he certainly should not be working with the public with an attitude like that. If this had been an elderly he had treated in this way, I can assure you they would have been brought to tears and most likely been afraid. Before I left the store I had asked Stuart for my contact lenses prescription and he said in a snappy way...no, I then repeated the question and he replied again in the same way no. I have had severe headaches, dizziness and this is due to tension, straining and not being able to see. I currently have contact lenses in which are the wrong strength as my eyes have became worse over the past year since my last eye test .I think this is very unprofessional and unacceptable behaviour and mannerism towards customers and I would like my prescription so I know what strength off contact lens to buy as I will not be going back to optical express after that experience. All I asked for was the information regarding my own eyes and was told no. I feel like I have been treated unfairly and would like and apology from this man as I believe he owes me one after treating me in a unacceptable way.
Refund
I decided to cancel my lens replacement surgery within 7 days of paying a £500 deposit. on 24th October (I had seen a great deal of negative reviews and a class action.) I was assured I would receive a refund within 28 days but after numerous emails and phone calls I have not received any refund or even been asked for my account details - now January 1st.From what I have read, this is standard behaviour from Optical Express. Next step is the small claims court or my solicitor. Which? has very helpful advice as they have obviously encountered this problem with Optical Express many times before. I would like to warn any prospective customer, this company will be super-efficient at taking your money but their after care service and customer relations department is abysmal.
Deposit Refunds
I would advise anyone thinking of handing over a deposit to Optical Express for anything as this company has a history of holding on to this deposit for as long as they can get away with it. I paid a deposit of £147 on 19 March 2015 for a pair of glasses only to be told some days later that the lenses I selected would not fit into the frames I selected so I duly requested my deposit back. I have since been onto their refunds dept constantly ( now 45 days since I paid it ) only to be fobbed off with all sort excuses as to the delay. Dealing with this company would drive you crazy ! After checking their reviews I now discover that this is very common with Optical Express. AVOID LIKE THE PLAGUE ! You have been warned.
problems following lens replacement
I underwent Lens replacement in April?May 2013. Following the surgery I had several follow up appointments. On each occasion I listed my complaints. They were as follows. Constant glaring in light from both eyes. Soreness, dryness. The main problem was however my right eye that is permanently blurred and still feels swollen to this day. I was always advised that this was because the right eye was the dominate eye but over time it would correct itself. However it did not. Last year I requested another appointment as it is now getting worse. As I am at present in France I tried to arrange this in advance in order to book the flight. I tried to make an appointment with the Bath store but was told repeatly this could not be done to 4 weeks before. But was assured that an appointment would not be an issue that far ahead. I therefore booked a flight and accommodation. At four weeks ahead of my flight I contacted the bath store to be told. Sorry there is no one here who is qualified to see you!I explained the circumstances but was told none could see me so I would have to go somewhere else. I was advised to try Bristol. I contacted them but there were no available appointments for the time of my travel. I hence had a wasted flight and hotel. I subsequently had to wait until Novemeber until I was able to fly over again. On this occasion I thought it best that I went back to the originally centre that I had been to on my previous follow on appointments. I managed to book an appointment at the Crawley branch. I booked a flight and a hotel yet again. On arriving at the branch I was advised that the person was off sick! I wasn't telephoned or contacted by email to tell me this prior to arriving at the appointment. I was furious as yet again I had a wasted trip and all the time my eye is getting worse. On returning to France I made a complaint to Optical Express and was dealt with by a Nicola Kelly who said she would look into and arrange a Clinical expert to contact me. That was 3 months ago and despite numerous emails and promises I heard nothing. Eventually I was sent an email by a so called Expert who assured me he would call. That was three weeks ago. Know they are all refusing to answer my emails. I am trying to seek legal advice but in France it is harder and to be honest I am just concerned re my eyes.
Laser eye surgery
I originally entered into a competition on facebook to win laser eye surgery from optical express. upon entering I was plagued with phone calls to go in and have an assessment done to make sure I was suitable for the treatment should I win... of course I didn't win. after the consultation I was given the prices by the sales advisor on site- it was much more than their 'from €595 per eye' it was working out at more than €2000 per eye. ok so maybe this is what other surgeries would charge, fine so be it, I just think they suck people in under false pretence's.
So after I had the consultation I decided to wait to have it done as over €4000 is not spare change to me. AGAIN I was plagued with phone calls from the sales department to get it done and they kept asking why I wasn't getting it done! finally I agreed - BIG MISTAKE because all they did was mess me around and take my money.
The day of my surgery arrived and I went in nice and early. I had arranged to have it done on a bank holiday Saturday so I wouldn't have to take anytime off work for recovery (not long in a new job) and would only miss out on my part time job. I was left waiting and waiting and then when I was called in they asked me for a GP consent form...news to my ears, I had never heard of or seen such form but they kept stating its on your file that you got it - they claimed I got it back in August when I wasn't even considering having it done unless I won the competition. They told me company policy 'without the form, the surgery will not go ahead' this I understand, what my problem is why was I never told or given this form?, why when the check list was sent out was this not included?
Now I am left with no eye surgery done, a ruined bank holiday weekend for me and my family as they organised their weekend around me, loss of earnings from my part-time job and optical express are dragging their heals about refunding me. I got a phone call from them several days after the non existent procedure and was told I might get a goodwill gesture... a few more days passed and I heard from them again and nope they decided against a goodwill gesture as I was 'already getting such a great deal' well I didn't get a good deal optical express! do not go with this company they are a sham. So anyone thinking about laser eye surgery PLEASE do NOT go with optical express. oh and just as an after though I was not the only customer refused surgery on the day of my surgery after they had gladly taken my money.
Discount Offers
Back in may 2014 i had lens replacement carried out at the Bristol clinic. A very good friend had her surgery some three years ago, and was offered a recommend a friend voucher giving two hundred pounds discount.I submitted the voucher on the day of my surgery and was told it would take a few weeks. My friend finally had her one hundred pounds several days ago, after repeated phone calls to the company, and when she rang Optical Express on September 2nd, was told that her friend, meaning me, had recieved the discount. This is not the case.I rang the company on September 2nd and was told that offer applied to June only. They have told lie after lie, to be told by two different employees of that company two different opinions is downright dishonest. Whilst i am very happy with the surgery, which did cost £3995.00, i would not advise any one thinking of treatment to use this particular company. With that amount of money being spent, they are behaving in an appalling manner, indeed i have several friends who are interested in similar surgery, what do i tell them now?
The complaint has been investigated and resolved to the customer's satisfaction.
Lazer treatment
Copy of letter sent 12th December 2013, the reply was negative.

Following Mr David O'Brart's report of my consultation on 21st October 2013, in which he recommends no further surgery to my left eye I am writing to ask for a full refund in full and final settlement.

I had laser eye surgery with OE on 24th July 2012 to both eyes. The tests/scans showed that I was suitable for Lasik surgery and at the consultation prior to surgery I asked repeatedly what would happen if the surgery did not work. I was reassured that it would. When I pressed the question I was told that if the surgery was unsuccessful it would be carried out again free of charge. At no time was the correct information offered which is that if the surgery is unsuccessful the patient may need Lasek. If I had been given this correct information at the time I would not have gone ahead with the surgery. I believe this information was deliberately withheld by Optical Express.

Immediately following surgery I knew straight away that there was no change to my left eye. Subsequent eye checks by Optical Express confirmed this and I was advised to wait 3 months for 'things to settle down'.

After 3 months the story changed to 6 months, then a year, then two years. During this time Optical Express repeatedly muddled up my appointments, did not return phone calls and did not have correct information at appointments: I later found out that there were two files open for me one with the spelling Sarah and the other with the spelling Sara.

I saw a different person each time and there was no continuity nor any straight answers. At one stage I was told that my left eye was weeping, something that was later denied. By this time my right eye was deteriorating.

Although the staff at the Central Milton Keynes practice were polite and professional it was obvious that they were following a script, determined to persuade me that monovision is the best way forward for most people including myself. If such is the case I should have been told this at the initial consultation and been charged for surgery on one eye not both. Again I believe that this was information deliberately withheld by Optical Express.

At an appointment with Prof Jan Venter on 26th April 2013 I was told that Optical Express could carry out Lasek on my left eye as the cornea was not thick enough for Lasik. I was offered Lasek surgery there and then, I refused as at the time not only was I wearing perfume and make up, I had lost my confidence and trust in Optical Express due to the unsatisfactory way that I have been treated by the company and believe this shows negligence by Optical Express.

On 7th June 2013 I presented a copy of the scan taken of my left eye in July 2012 prior to Lasik to Darcy at Milton Keynes.

She took the scan and began to say that looking at it it was very clear the cornea was too thin for Lasik and Lasek should be carried out. I asked her 'why wasn't that said in the first place then'. She looked horrified as she thought it was the scan taken at Harley Street on 26th April 2013. Darcy proceeded to get more and more confused and I told her that I did not want to have any further treatment as I had lost my trust in Optical Express. I believe this shows incompetence by Optical Express

I was not offered travel expenses by Optical Express and discovered from another unhappy patient that I should have been. Since then Optical Express have covered the travel costs to and from London, although not without numerous phone calls, rarely returned.

On my last visit to St Thomas Hospital on 21st October 2013 I telephoned several times prior to the appointment to ask for the travel costs to be paid. I had not received a call back on the morning of the 21st. That morning I telephoned twice, reiterating both times that I needed the ticket code by 11.45. A return call was eventually made but by this time I had bought the tickets and the train was pulling into the station. Reimbursement of this travel cost was agreed by Stephen Hannan within 28 days. 48 days later I am still waiting. I have chased this up and was told that a cheque had been sent out, it would be cancelled and a new cheque sent. I do not believe that the first cheque was raised.

My whole experience with Optical Express has been one of extreme dissatisfaction. I was promised 20/20 vision. I have been left with wearing two sets of glasses, one for reading, one for long distance and all the discomfort and expense they bring. Prior to surgery I only had glasses for short shortsightedness. I find driving at night difficult due to the starburst effect from oncoming headlights and my left eye constantly feels strained, tired and uncomfortable. Coupled with this is the poor manner in which I have been treated by Optical Express.

Given the unacceptable outcome of my treatment with your company I repeat my request for a full refund plus all travel costs and further appointments with Mr O'Brart
Resolved
The complaint has been investigated and resolved to the customer's satisfaction.
Refusal to refund Deposit
Considering laser eye surgery, on Saturday 30th November 2013, I attended a free consultation at the Optical Express clinic in Renfield Street Glasgow accompanied by my wife.

I was greeted by Kate, who gave me a form to complete regarding my health and any medication, and then she performed some eye tests. (Kate is a sales adviser not an optometrist.)

Then I saw the optometrist Jill who performed a more thorough eye examination applying eye drops in both eyes, causing slight stinging and blurred vision.

I was told this was to dilate the pupils and relax the muscles in order to perform a thourough examination. I was advised not to drive for at least 6-8 hours as the pupils could take up to 24 hours to return to their normal size.

I was then advised that because I'm longsighted I was unsuitable for laser surgery, but was suitable for Refractive Lens Exchange (RLE) Surgery. I was shown a short video and RLE surgery was explained to me to be the similar to having cataracts removed.

After the consultation my wife and I were led to a counselling room and met again by Kate who immediately asked what dates would be suitable should I wish to proceed with surgery. Although I was still undecided she advised I could be fitted in as early as 6th January 2014 for the first eye surgery and the 13th January 2014 for the second.

When I agreed the dates might be suitable Kate then went on to explain the cost of the surgery. Initially I was told the surgery would be £1995.00 for each eye, total cost £3990.00. I was also informed that the dates might be subject to change but if they did not suit me I could make changes to them.

I was then offered a 10% corporate discount (Police Scotland Employee) with a further small incentive totaling £700.00 leaving a balance of £3290.00

Kate told me that to secure the £700 incentive (discount) I was required to pay a deposit of £500.00. I was further told this offer was only available to me on that day only.

Kate then went on to tell me I could finance the surgery with 10 months interest free credit, or 24/36/48 months credit at 11.5% APR. Unsure if I could afford to take on the payments I said I'd like to make enquiries into obtaining my own finance. I was told I would still be required to pay the £500 deposit to secure the incentive.

Knowing I did not have £500 in my current account, I asked if I could pay £300 on my credit card and this was accepted.

I then asked that if I was unable to obtain finance or if I changed my mind would I be able to obtain a full refund of my deposit and told I could. With this in mind I agreed to pay the £300 deposit and my card was debited there and then.

I was informed the surgery would take place at the Eye Care Centre in Giffnock and would be carried out by Dr David Teenan.

I was then issued with an information pack containing two 6 page forms and told both should be read and signed at each section prior to returning to the Renfield Street Branch for a Consent Examination booked for 13th December 2013.

There were three other leaflets in the pack "Preparing for your Consent Appointment", "The day of your Procedure" and "What to expect after your RLE Procedure".

When these forms and the pack were handed to me, I was told that a separate form was required for each surgery, they were not read out to me and due to the extreme blurred vision thanks to the eye drops I was unable to even see what the forms were.

The following day I began to research Refractive Lens Exchange (RLE) Surgery, as I had only initially researched Laser eye surgery. There were many reviews with both good and bad experiences.

Over the next few days, I made enquiries into my finances and decided that by taking on potentially 48 monthly payments of £77.16 I would be putting my self through financial hardship and as a result of this on 10th December 2013, I telephoned Optical Express and informed them that I did not wish to attend the Consent Appointment and that I would require to have my deposit refunded.

On Thursday 12th December 2013, I was contacted by Dianne Yeaman who informed me that I could not have my deposit refunded as I only had 24 hours from paying the deposit to cancelling any booking.

I was totally shocked and told Dianne I was never informed of this. She replied that the terms and conditions within the pack clearly state there is a 24 hours deadline in which to cancel any booking and receive a deposit refund, after which no refund would be available.

I was further told that, even though I had not signed any forms or attended the Consent appointment, just by receiving the forms and paying a deposit I was bound by the terms and conditions.

I explained that Kate had never told me of a 24 hour cooling off period and that in fact I'd specifically asked Kate if I changed my mind, or could not obtain finance, would I be entitled to a refund of my deposit to which she told me I would. I also feel that I could not have made an informed decision as I had never heard of RLE Surgery and had never researched this prior to my free examination.

I was completely misled and mis-sold by Kate.

On Friday 13th December 2013, Jamie Stewart contacted me telling me that as far as he was concerned Kate claimed that she had fully explained the 24-hour cooling off period to me and highlighted the terms and conditions. Both my wife and I rebut this claim as completely untrue.

Having now found this and other sites namely Optical Express Ruined My Life, and seen so that many others have been similarly lied to, I intend to write to Optical Express demanding an immediate refund paid back to my card. If they refuse the next course of action will be to claim through the Small Claims Court.

It's worrying that this company is so desperate for £300.

Richard Shields ([protected]@gmail.com)
LASIK LASEK
Unscrupulous, Uncaring, Money Grabbing...more suited to selling Double Glazing than Eye Surgery

I rue the day I ever walked into the Chester branch of Optical Express.
I naively thought that the staff would undoubtedly be acting with integrity and with my best interest at heart and I had absolutely no reason not to trust them at this point..WRONG!
I fell for the 'hard sell' the guarantees and promises and the time limited finance offer...big mistake
I had a pre-existing eye condition which I was told would not be a problem...but I know now that this was totally untrue...but hindsight is a wonderful thing!
It's now 5 years post surgery and I still I suffer constant discomfort and visual problems my life has been turned upside down and Opticl Express could not care any less.
Aftercare was abysmal, bordering on non existent. Was diagnosed, by a senior OE surgeon, as having a painful and frightening eye condition requiring treatment. I was prescribed medication but made to wait 12 months for it despite several reminders.
On a separate occasion the person who's replies on this forum show an apparent desire to assist, made me wait sevferal months for medication, again despite reminders.
This suggests that the concerned OE response appearing on this site is for show only, because from my experiences and that of many many others, once OE have your money, perform your surgery then they will wash their hands of you if you have persistent problems. Lifetime aftercare...a load of bull!

A word of warning...although OE are duty bound to give patients all the necessary and essential information to enable the patient to make an informed decision about their surgery...don't rely on this and do your own research. In my experience, I am paying the price for booking surgery when I did not receive that essential information and I truly believe that this essential information was intentionally withheld.
I have only just found out that I was given a highly toxic and unlicensed drug called Mitomycin C. This was instilled into my eyes without my knowledge or consent. I am living with the uncertainty of the long term consequences of this. I should have been given the choice but was not.

There are many many many more patients who have suffered long term problems following eye surgery with Optical Express and if you Google Optical Express reviews you will come across a forum where you can find out a lot more(essential input into your decision making process) beyond what you find on the OE website.

Many more people are coming forward, DAILY with problems and the issues surrounding laser eye surgery with companies like optical express is about to gain massive publicity very soon...please pay attention to what is being reported.

Follow up : I have recently been told by an independent surgeon that the Optical Express surgeon put incorrect parameters into the laser before my second (LASEK) surgery ( first surgery LASIK was a failure by the same surgeon). No one at Optical Express has owned up to this in nearly 5 years ; they have strung me along letting me believe that all my visual problems are down to dry eyes. Why would they want to hide this? I have since requested data re this surgeon's success/failure rates but my request has been declined for the reason that it is 'third party personal' data! Make your own mind up...but would you want to entrust your eyesight to a company who takes this approach. a reputable company would gladly share this information within its patients.
no refund
I went for a laser eye consultation with Optical Express and was advised that intra-orbital lens replacement would be more suitable and was offered a further examination which would require £500 deposit returnable if, for any reason, I didn't go ahead with the surgery.

I paid the deposit by credit card, went for the "consent appointment" on January 8 2013, and decided that I would go for the replacement but not immediately. I rang head office, as instructed, to ask for a refund of the deposit. After numerous calls, the first time being told it would take 28 days (28 days?!) or later, being repeatedly told that I would get a refund immediately or that I would get a call from the accounts department, I have never been contacted by them and I still have had no refund to date, this being 21 February 2013.

Any local shop can deliver a credit card refund on the spot, but not, apparently, Optical Express.

There seem to be a lot of complaints about this. Is this deliberate policy on their part? Cheap loans?

Not really inclined to back there for the surgery, even when (and I do mean when) I get my refund.
I got my refund a couple of days after contacting my credit card company to dispute the payment ... a coincidence? I don't think so.
This review was chosen algorithmically as the most valued customer feedback.
I contacted Optical Express and made an appointment to find out if I was suitable for laser eye treatment. At the appointment in Edinburgh I was advised that I have very small cataracts and that Refractive Lens Exchange Surgery would be more suitable. I was asked at that time for a deposit of £300.00, even although I had not decided at that point if I would...
Read full review of Optical Express and 28 comments
Poor Service
I purchased glasses to the value of 600 Euro from Optical Express just before immigrating from Ireland in January 2011. A few monthes after arriving home and experiencing multiple migraine I discovered that one of the coatings put on thee glasses had become bubbled. I switched glasses to my spare set and no more migraines. I then waited till my partner went back over to Ireland at the beginning of the month of November 2011 and asked her to try and rectify thee situation. Her experience their was terrible to say the least they. Firstly they advised theat they would charge her for the replacement lenses after which she complained. The manager of thee store did not even come out to talk to her and they kept her waiting for an hour before they finally agreed to fix the problem. The glasses where collected on thee 10the of December and returned back only to discover that nothing had been done to the glasses. You can still see thee problem that they where sent in for and the otheir lens now has a scratch visible on it. Eitheir their lab is completely incompetent or they did nothing to the glasses at all.
Stay away from Optical Express theey are not capable of producing what they say they will and if you have a problem after forget any kind of service what so ever.
They are treating their customers in appalling manner
I have been a customer of Optical Express since 2002, buying both my glasses and contact lenses there. A year or so later, I set up a direct debit to pay for my monthly contact lenses, and this is where the problem started; On a number of occasions over the years, I had to call to ask where my lenses were as payment was taken, but no product showed up. The company did not have a proof of postage to show me, although I was reassured they kept them on file (?) and the Regent St branch where I was 'based' has now closed. The irregular and unreliable dispatches was the biggest reason as to why I decided to leave this company last year and switch to another contact lens provider.

I then recieved a letter claiming I owed Optical Express £32 (my monthly direct debit was set to around £14, so even 2 'missed' months did not add up to this sum). I corresponded with a representative, providing her with additional information over several months and asking her to explain this random breakdown of the direct debits they claimed to have. I kept getting the same reply each time that they had dispatched goods in good faith and that my outstanding payment of £32 was still standing. As a loyal customer, I feel I had provided Optical Express with a monthly payment 'in good faith' for goods which I actually did not recieve on a regular basis. My querie of an alternative solution in my first correspondence considering I had not recieved all the batches I had paid for, fell on deaf ears and was not even acknowledged in the following letters.

After having provided a print of my outgoings, dating back several years, which proved I did not owe any monies and writing a letter referring to this on the 2nd Dec 2010, where I also pointed out that I had not recieved a batch after my last payment, I heard nothing and assumed this matter was now settled.

Last week I recieved yet another letter now threatening to issue a CCC. I called the number provided and was met increadibly unprofessionally by a young girl who had no interest in listening to my concerns. At this point I felt that rather than harping on trying to prove my point, I might as well pay the £32, which is probably exactly what the company was hoping for. When she put me 'on hold' (or so she thought) to let the payment go through she laughed together with a collegue saying something along the lines of 'this final letter always does the trick' only to return to the phone still laughing. I have written emails and letters of complaints, but no reply. Not surprising as Optical express doesn't seem to be keen to keep their customers on their books.

I have worked in senior management in customer services for over 15 yrs now and at no point have me or my staff treated loyal customers in this appalling manner!
Collect Your Trust Badge
Be recognized for outstanding customer service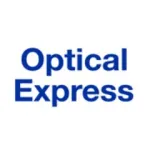 Optical Express

contacts
We are here to help
19 years' experience in successful complaint resolution
Each complaint is handled individually by highly qualified experts
Honest and unbiased reviews
Last but not least, all our services are absolutely free