Suddenlink Communications complaints
830
Suddenlink Communications
-
Billing
In October of of 2020 I started calling suddenlink about my bill it was way to high. And I was being charged twi seperate amounts for internet, $89.00 and $30.00 told them i wanted the 89.00 removed and to remove HBO and Cinamax. Rep said they could'nt at that time bill had already generated. I called this company for months about this still no prevail. I needed to keep my internet for work and my home phone due to my loop recorder to my heart is hooked into it. I send report to Dr. With it. Anyway ON August 31, 2021 I called suddenlink to terminate my cable and to just keep my internet and my home phone the rep connected me to the retention dept I spoke to Michael he said he would wipe out the whole bill and give me September free, , I was amazed he said i had $ 1.00 credit... So come October 12, 2021 Suddenlink without permission accessed my checking and took out $ 265.00 I was livid. I called the bank reported and filed investigation. Nov I paid what I was told by Michael what my bill would be $ 135.00 So In Dec 2021 Suddenlink says I owe over $ 500.00 and they disconnected my service . I talked to billing two weeks ago she looked it all up said i was right she sent it to a supervisor to look at and they should be calling me. Still waiting I have no internet for my job. Or home phone for my heart monitor. Im 62 yrs old work pt time . Please help my phone numer is ...[protected]
Desired outcome: Get my home phone on in case of emergency cause my cell has no signal there and get my internet back on. I will pay for them
Dec 27, 2021
10:10 am EST
Would appreciate helo asap I suppose Im not the only person here in WV complaining about there billing.
This review was chosen algorithmically as the most valued customer feedback.
So this is how Suddenlink treats a 20 plus year customer # [protected] . For our Oct and Nov of 2021 monthly statements it says I watched 10 ON DEMAND movies. I called India and spoke with a supervisor and they said since it's on the bill you watched the movie plus I was out of town working in Utah and impossible for me to do that. I finally spoke...
Read full review of Suddenlink Communications
Suddenlink Communications
-
Outside cable boxes
We have buildings with tenants and most of the outside cable boxes are either falling off the building or no cover or hanging by a nail. Looks like crap and seems dangerous. I have tried to call but since I don't have an account they won't schedule a fix. There are several buildings like this. The accounts are with the tenants in those buildings. I know the cable guys go there periodicallly to install or uninstall and see how they look. Suddenlink doesn't have an email address, which I think is crazy since that is what they provide so I can send pictures and addresses. I am being told to go to a local store and complain.
Desired outcome: Fix the boxes
Suddenlink Communications
-
Bulk account
You would not get me to the right rep. To discuss problems. Service was non existant and when did occur was not resolved. Complaints issued at least once a week for 6 months and techs never fixed problems. Account was asked to be closed before october and still getting billed. I keep getting the same response...We will send it to bulk accounts and they will get back to you and never did. Suddenlink has not been operable since before october and they continue to bill us. Apex is a business and we no longer can tolerate your incopetance. Answer the phone...Take the complaints and close bulk account that was requested before october.
Desired outcome: SEE ABOVE
This review was chosen algorithmically as the most valued customer feedback.
Just rolled my tv and phone to you for a bundle. The day after I have had 14 calls from a number [protected]. They say they are with Suddenlink, and I cannot understand what he was saying. I checked the number and see you have had complains in past. Just wanted to let you know Thank You Wendi Bowman [protected]@suddenlink.net
Read full review of Suddenlink Communications
Suddenlink Communications
-
Internet
I have called for many many months about my internet sporadically going out. I have had several different techs come out and always a different fix to include changing modems at least three times. Wires have been replaced inside and out etc yet again tonight within the last hour it has gone out twice. It comes back on after several minutes. Look I continue to pay for a product I am unable to use reliably and consistently. This last tech replaced the modem and said your company has discovered a problem with your wiring or whatever but are awaiting approval for construction to repair the issue in my area. I am being held hostage by Suddenlink as there are no other internet companies in the area
Desired outcome: I want my internet to be available when I want to use it. Not a difficult task I would not think.
Suddenlink Communications
-
Unauthorized withdrawal from checking account
On Nov 19, 2021, I noticed that Suddenlink withdrew $100 from my checking account without my authorization or even knowledge. I disconnected my service and returned all the equipment 9/2020. I have called "customer service", if you want to call it customer service. What a joke!The language barrier was horrible. I was told 3 different excuses as to why this money was withdrawn. Lastly, I was told it was for equipment that wasn't returned and it was turned over to a collection agency. I was never sent any bills, notices or correspondences. I contacted the collection agency and they informed me there wasn't any files on me with them. I also contacted my bank. The bank confirmed that Suddenlink is the culprit that pulled the money. I consider this theft and fraud.
Desired outcome: I want, demand a refund of the $100.
Suddenlink Communications
-
Cabel TV
Suddenlink communications has the worst service I have ever delt with. They give you a 3 hour window that they will be there and then can't be on time. They leave before the picture comes up and tell you to call support in 30 min if not up and then customer service is staffed by people that English is not their first language and they are hard to understand and don't take care of the issue. I can assume that all of this is because they have a monopoly on the area so they don't have to provide a decent level of service
Suddenlink Communications
-
Interenet
When I signed up for service I got an email confirmationOrder Summary

Confirmation Number: [protected]
Cart ID: FXIHNGNV
Indicating I was entitled to a $100 gift card (received) and a free month of internet
"Free month of service covers offer price for Internet service (or Internet portion of bundle offer price) & related Altice-imposed fees and will appear as bill credit on the 3rd bill. Gov't taxes & fees still apply."
I called last month and was told this would appear on my next bill. It did not and on calling today was informed I was not entitled to this offer because I did not use their mobile phone service.

The customer service representative concatenated the sales department who told here the offer had changed and it was no longer valid.
Desired outcome: Honor their committemnt and provide one month of free interenet as promised in their email confirming the order.
Suddenlink Communications
-
Channels pixelating
Some of my loweR channels and all the preimum channels pixelate
very bad. This has been going on for about 6 weeks.
1st service call -- answered by two contract workers -- coped an attitude and walk off.
2nd call -- contract tech came and checked all the house connections, said all good, still had problem.
3rd call -- contract tech came and ran all new cable through the house, no help.
4th call -- asked for A lineman to check from the street to house cable, no can do, all service handles are the house techs.
5th call -- Finally got a line man. Ran new cable under street to house box. still pixelating.
Will call again tomorrow just out of exasperation. See what happens.
Desired outcome: Would like my picture back like it should be.
This review was chosen algorithmically as the most valued customer feedback.
Failed to connect cable to all the rooms. Only conected living room. When I contacted the local suddenlink office regarding this issue. I was told I would have to pay for him to return to fix their error. This does not seem correct. And did not leave a remote either. Any help would be appreciated. Thanks
Read full review of Suddenlink Communications
Suddenlink Communications
-
Unethical behavior
My name is Valerie and I called on 11/16/2021 and spoke with different representatives. One representative, in particular, I spoke with was named Terek in the Billing dept. He answered the line and asked for my name to which I stated he is not the dept I need to speak with so please transfer me to retention. He stated, " he will not transfer me unless I give him my name. He had the worst attitude I have ever had with dealing with a representative. I own my own call center company and that experience with him needs to be rectified ASAP. He states after going back and forth with me, that it's for security purposes. I then stated well finally. Thank you for finally saying that. Had you started off by saying, "For security purposes or verification purposes, may I get your name to make sure I am speaking with the right customer, then I would have gladly given him my information, but you did not start with that and to go back and forth with a customer and have a bad attitude fathoms me. Suddenlink needs to be shut down.
Desired outcome: Tarek needs to be fired!
Suddenlink Communications
-
Unethical behaviour, shut service down on october 22, 2021 I am still being charges and billing goes up each month
On October 22, 2021 I disconnected from Sudden Link and AT&T was installed, My Land Line Phone was transferred from Sudden Link to AT&T. I disconnected Sudden Link equipment Tivo HDVD/DVR, Tivo Mini and Router/ Modem, which I returned to Sudden Link, 6710 Hartford Ave, Lubbock, Tx. No place to get a receipt for equipment because they use a drop box for equipment returns. I was billed in October $236.78 and now November I received another billing for the amount of $503.41. I have called them 3 times trying to clear this account and have it closed for good! Each month they charge me a Data Cap for something I don't even have! This is insane and it is driving me crazy. I am disabled due to back problems and an Operation last March, so hard for me to physically go there and address this issue. Also is not a way to treat a veteran!
Account Number: [protected] Sorry but I do not know how to attach copies of my billings!
Desired outcome: Just want them to close account and stop billing me for services I no longer have. Last phone contact I had I told them I am not Paying this bill !
Suddenlink Communications
-
Service/costs of services
I'm writing to complain about changing monthly billing. I called your service rep and made some changes; when finished she said monthly bill would about $208. Then a month or so later it went up to about $211; no big deal!
Then the bill I sent in this month was $223.74. If you guys
follow your yearly trend you'll raise prices again; I'm very mad!
Desired outcome: Some kind of discount for those on fixed incomes
Suddenlink Communications
-
$ 200 reward visa card for signing up... Offered twice... Nothing!!!
I signed up for Suddenlink internet service over 3 months ago... and was promised a $ 200 visa card for doing so... they still advertise such... after not getting it ... a couple weeks ago I called them and after 3 different people they told me that the salesman had made a mistake, they were sorry but could not do anything... But the third person after much, much time on the phone said he had worked out and found a way for me to get this visa card and placed the proper info in my file so I would be sent it in the mail.
I do not see any sign of it or any indication they will be providing it... Marion Randolph, Kingman, AZ
They do keep sending me advertisements to buy more, etc... what a laugh
Desired outcome: $ 200 visa card to Marion (gene) Randolph
Suddenlink Communications
-
Internet service
Hello my name is Ronald Cramer and I'm a Suddenlink customer. My internet was intentionally cut off at the pole and one been waiting 3 days for my internet service I think this is totally unacceptable I pay for my service and I believe I should get what I pay for please contact me at [protected] or at [protected]@gmail.com thank you very much I don't believe that this is accidental and if I have any more problems I will switch services with another name this is ridiculous
Desired outcome: Whatever is agreed upon
Suddenlink Communications
-
Service outages/lack of credit
I have had 3 service outages (phone, internet & TV) on 3 different occasions between (10-/15 - 11/2). When I called customer service, a rep named Ash, claimed her computer did not show any outages and that I was ineligible for any credit. She said I signed a contract that states I can't get credit unless the service is out for 24 hours. My service has been out for longer than 24 hrs! After being told that I could not speak with a supervisor, she placed me on hold or mute for 20 minutes. I finally hung up. It was the worst display of customer service ever. This company is extremely frustrating to deal with!
Desired outcome: Credit Due
Suddenlink Communications
-
Phone, internet, and television
have a problem with the phone and internet it completely went out I mean not working at all. Finally it came back on but it took about 30 min. to fully recover. And the television has issues like screen would freeze up, go blank, or or be so dissorted you couldn't see anything. Called Suddenlink finally got to talk to a real person (though I couldn't understand him half of the time) was on the phone about 15/20 min. thought we had everything worked out. Had a technician coming saturday 10/30/2021 to check things out. But I got a call from tech support about an hour later telling me that they fixed everything and that a service tech would not be coming. Well the phone and internet went out again while my wife was talking on the phone, and we still get breaks on the screen picture and sound still go out every now and then. It's very frustrating and this has been going on for about the last 3 or so years they come out and give excuses as to why they can't find anything wrong but it still happens. We have extra channels which included the Boomerang channel they didn't even bother to let us know that they lost it all on account of money. And after we found out that that channel was removed and I was on the phone with suddenlink I was informed that we were given a rate increase of $24 a month. We pay about $225 a month and we think with the channel selection that it is to expensive but we don't have much of a choice in our area but suddenlink keeps raising our bill a few cents here and a few cents there and the bad part is they won't come and fix not one thing. Wayne Ryan [protected]
Suddenlink Communications
-
Billing
I called 4x in a month and a half trying to take premium channel and Cinemax and safeguard off my tv and go back to my previous package I upgraded it in August the said with premium channel and Cinemax would be extra 50 a month but was more and HBO that came with package and Cinemax played same movies over and over anyway I called starting beginning of September to have all removed said they would and call me back and no call and no change got bill still charging me I called back 2 more times and another new bill same thing I just called again after 2 nd call said it was removed I want credit for the 2 months I have been charges 77 dollars a month extra. We have been with suddenlink for 13 years. Thank you.
Suddenlink Communications
-
Bill/billing
Sometime in early July of 2021, both of our TV's started pixelating (tiling) most mornings & evenings. Will try and make this long story as short as I can. After Suddenlink sent out 7 technicians throughout our issue, the cause was never found (almost 8 weeks later). Each technician was convinced they had fixed the issue that caused our pixelating and bad mouthed each technician just prior to them who had been there. I spent hours and hours on the phone, being home when we were supposed to be for the technicians, although we were stood up twice.

One of the technicians (I have all their names) suggested we visit "JD" at the St. Joseph, MO office. We went there and were lied to. The "greeter" told us there was no "JD" and asked if we wanted to talk to an agent. We thought sure why not? Perhaps she can help us. She flat out told us JD DOES have an office there, but was not in the office at that time.

We felt, with due cause, that we were due compensation. Also, we were in the process of moving. If we had not moved, we would have cancelled all our services with Suddenlink and went with another cable, internet and phone provider that was available in the area we were moving from, but not available to the area we moved to. We were pixelating up to the time we moved. Anyone of you like to go without TV for almost two months?

I talked with Billing regarding compensation as I was recommended to do and Ryan (the only one who helped us) said we indeed were due compensation. Also, we were charged $60 for a service call that was ridiculous on their part since the issue was never fixed, but the technician claimed it was a "warranted charge". Now mind you, NONE of this was our fault with the issue. Finally Ryan got in touch with the ever infamous JD who was able to get the $60 removed from our bill.

On August 27, I talked with "John" in Billing. He told me we would receive 5 credits due to the pixelating for almost 8 weeks and out monthly bill would be reduced by $50 per month for the next 12 months. I wrote his name and date down obviously. If I have learned anything, take names and dates, not that it does any good.

So, after we moved, another hiccup. I previously called Suddenlink at least two weeks prior to moving for service to transfer to our new address. I was specifically asked if we wanted the same services at the new address as we did at the old address. I said "yes, exactly the same services".
So on the appointment date/time, two technicians show up with only one cable box and when I questioned, Joshua sarcastically told me this was what the order was and when I said "didn't you see the other TV downstairs when you came in? He said "Yeah, just thought he was with the other 98% of people that doesn't use cable any longer". SO rude. Very out of line and I told him he needed to treat customers in THEIR home with respect and leave the attitude outside. This was just another error on Suddenlink's part.

When I got this month's bill, it is extremely low and I wanted to make sure it was the 5 credits applied. I first talked with "German" in Billing on 9/29/2021. I was on the phone 30 to 45 minutes with being on hold with him most of the time. I asked to speak with a Supervisor since he couldn't answer my question. I was told a Supervisor (there were 2 he told me and both were on the phone) and one would call me back. Of course, no call back.
On 10/1/2021, I was told the same by "Merlyn" who also worked in Billing, that a Supervisor would call me back. Again, no call back.
I called back the same day and talked with Nouren at 3:30 p.m. She was sarcastic, rude and told me there is no such thing as "credits". I asked why my bill was the way it was and she said some "promotion". I told her everyone seems to use different terminology. I asked Nouren to look in the notes to make sure for the next 12 months, our Bill would be $50 less for our compensation. She said she couldn't tell me that. I asked numerous times to speak with a Supervisor and she flat out refused to allow me to talk with a Supervisor. Who does she think she is? We pay for these services, not the other way around!

I am trying in talking my husband into satellite and I'll succeed probably in switching to satellite eventually. Tired of no one at this pathetic business not knowing one foot from the other, being lied to, being talked down to, not being able to fix our issue and no one acting like they care. Billing is the worse people to deal with at this business.
Desired outcome: To be able to explain what my bill will be as it was told to me prior and now denied and to talk to a Supervisor.
We are here to help
16 years' experience in successful complaint resolution
Each complaint is handled individually by highly qualified experts
Honest and unbiased reviews
Last but not least, all our services are absolutely free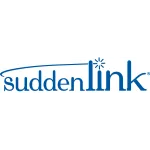 Suddenlink Communications contacts