Suddenlink Communications complaints
810
This review was chosen algorithmically as the most valued customer feedback.
There was a sales rep going door to door the first week of Aug last year... he stopped by our home and proceeded to offer me a really good deal to switch from my current provider. At the time we were getting 5mbps... he was offering up to 400mbps for roughly the same price. Of course we were excited. We set an install date the next day for 2 weeks out...
Read full review of Suddenlink Communications
This review was chosen algorithmically as the most valued customer feedback.
Company supposedly sent us a gift card for $300 my wife and I received a prepaid debt card called to see what was on it and there was an option to add money but there was nothing on it.. so this happened back in March they have been escalating this or days now and sore up and down that they sent it and we should get it in two weeks we called again after...
Read full review of Suddenlink Communications
Suddenlink Communications
-
Data usage
All of a sudden our data useage has started going up. This past month my bill was $60 more. I called Friday 4/15/2022 and spoke to a man named Ahmed. He was very rude, threatened to hang up on me. I wanted, and still want to know, how much data Suddenlink says we used each month for the past 6 months. He told me he wasn't allowed to tell me that.

I will be filing a complaint with the Attorney General and BBB. This is ridiculous and very poor customer service. The billing is shady in my opinion. I have spoken to people in Little Rock and other towns that have different internet services, their billing is very itemized and approximately $70.00 a month cheaper than ours.

Debby Douglas
Suddenlink Communications
-
Billing(My Bill)
My Cabel bill keeps going up and my cable service isn't changing.You call them and sometimes they will drop it some and then it starts going back up,but my packages stay the same.Even after they cut some of my packages and cut my bill the next month it started raising again.

Guess I am going to have to take my business somewhere else(soon)

Also have cut a lot of channel out that I was getting.
Desired outcome: A monthly bill that stays the same and better service
This review was chosen algorithmically as the most valued customer feedback.
My internet and Wi-Fi have been going in and out for the last two plus months. I have rebooted a countless number of times to no avail. In my last go around, Suddenlink rep Gadiel S. Was of no help, nor could he even correspond in correct English. He finally said a tech was working on the problem and would call me when it was corrected. Considering there...
Read full review of Suddenlink Communications
This review was chosen algorithmically as the most valued customer feedback.
Name: Yijie Zhao Account Number: 07704-161607-07 I have been charged a $10 month router rental by your company since last summer, which was an issue with your system because I've been using the premium router we bought ourselves. So I called and we agreed to use those extra charges for the Internet bill for March and take off the $10 router fee from now...
Read full review of Suddenlink Communications
This review was chosen algorithmically as the most valued customer feedback.
Hello, Let me start out by expressing to you how upset I am. We added service due to the Covid pandemic, because our children have to have internet for school work. When we first contacted Suddenlink, the lady we spoke with stated that our bill would not change unless we added something or took something away. We have recently got bills that are $40 plus in...
Read full review of Suddenlink Communications
Suddenlink Communications
-
Cabel service
I moved back into my home from a Fire on August 21, 2021 and as of March 20, 2022 still no Cabel: This is the message I was sent to day about the Cabel Service: It is Coded As I can see, the status is still showing pending. I would like to inform you that you can reschedule the appointment as per your convenience but only after the 24 hour window gets over. I want to apologize on behalf of the last technician who missed the appointment but please be assured that this time you would not get disappointed.

3:53 PM

Chapman S - 3:53 PM

Just has HDMI 1

No Signal

(1) Check the cable connection and the settings of the source device.

(2) Press Source below to select

And then Back to Welcome

So please send a Technician when you can

I asked the last tech that came on Friday to please make sure it works before he leaves I was in the kitchen saw him come down from the electrical power carrying a latter and that was it still no Cabel using the Samsung TV Plus on the remote or Netflix have rented movies

So again thank yaw for working

Kim Payne

(304) 421-7448

5225 Midland Drive

Charleston WV 25306
Desired outcome: To have Cabel service it seems to Me that Altice and Suddenlink are two different companies just like Dish and Frontier who I one left yaw and came back .
Suddenlink Communications
-
Internet
I did not receive a bill this month and I did not receive a bill last month either . I just noticed these two missing bills today as I was reviewing my check book. I called and made a payment through their automated systems and now I am being charged with over $30 in late fees. The password and username I set up on their website will not recognize me and I am unable to speak to a live person .

I never set up services to pay online, nor has Suddenlink contacted me about the late bills either even though my email address and telephone number is available through the Suddenlink internet account I set up. These are the only bills missing from my mail so I know it was not mail theft.
Desired outcome: Cancel Late fees and refund any late fees.
Suddenlink Communications
-
Being billed for cable guide and paperwork
I have Suddenlink on stopping the paperwork that you send me! It is going on since last year that I have tried to go paperless! I don't want anymore paper bills! Then you started charging me for a cable guide that I did not order!

So I get charged $1.00 for paper bill and $3.50 for the cable guide! So that is $4.50 each month charged to our account #7704! When I call it takes me forever to get this supposedly taken care of……. what is it going to take to correct this? I have also ask for HBO Max free for a couple of months for my trouble and the guy that I talk to always says no! If this is not corrected we are going to change providers! It takes time out of my day to call and try to get this fixed……

Thank You

Sue Winkle
Desired outcome: Fix this problem and free HBO Max
Suddenlink Communications
-
residential /Internet & TV package
Account # 07701-296444-05-1

Issue: Second after the fact_ Mack store manager directed the same account# that the agent told me write down and the account wasn't identified. He stated that he could not take my payment because of error of 147.59. I just received my bill to pay the past due amount of 147.59 but it is asking for 298.96. What I need is payment arrangements until my bill is completely paided because the error is from the company. We need payment center here in Waldo, Arkansas
Desired outcome: .My total bill is 498.00 dollar broken down in 3 payment or 2 payments in amount of 244 due by 4/18/ net payment by 5/18/ or set the arrangements at the company level... email:[email protected]
Suddenlink Communications
-
Customer Service Agent
I called Suddenlink today for the second time at 3:52pm on Friday, 3/11/2022, after a previous call about an hour and a half earlier about another issue. When I asked to be transferred to billing, after our conversation about the internet issues I was having, which had not been resolved as of yet, but an appointment was made for a tech to come out to my residence, the agent asked what was my issue with billing. I proceeded to explain to her what the issues were, but she would only repeat what she had said before, not answer my specific questions. She would wait VERY long periods before responding, then when she began to speak, it was a repeat, and not answer my question still. After several attempts of this, I would just state the answer I thought it was, then asked, "right?" or a request a specific yes or no because it was clear she was not wanting to cooperate with me. She would not even do that.

I told her if she didn't know the answer to just say that so I could ask another representative. She wouldn't do that either. When she spoke, it was usually when I was speaking. I would listen to her whole response, but she not only would interject while I was speaking, but talked over me! I asked her to give me the same consideration I was giving her. Not to mention I had to stop talking because her dogs were barking so loudly on three occasions that I had to literally stop speaking in order to regain thought to continue my sentence. Also, I let her know I was on the EBB program, and that I spoke with the rep originally with this information and my monthly credit amount, so I didn't understand why there would be more than that charged to me. After I decided it was going no where trying to speak with her, I asked her name. She would just sit on the phone in silence, I asker her again, and a third time, but no response. The call was still connected then, so I told her I would wait for her answer. After another pause, she hung up on me! I also work in customer service and know that she was displaying behavior that is quite contrary to what agents are taught. I was very offended that she was being so ugly, trying to avoid answers, and making me wait ungodly amount of time before answering--with only what she wanted to say about whatever she wanted, but not what I was even asking. I told her I wasn't told of a charge that she said I'd be billed for without any explanation or previous reference, but couldn't cancel service since I also work from home, She said she was going to have my service cancelled. I told her that I did NOT want that right now. She acted like she didn't even hear me and kept talking, (Just real winner ya have there working for you.) I am needing to know how to acquire the person's name or id number to report her. The conversation was bad itself, but hanging up on me just made it 10xs worse bc I asked for her name. I am new to Suddenlink, and not a big fan AT ALL now. Totally disgusted that people like this continue to treat customers as bad as they want. I don't need her name for myself, but would like the company to determine which agent performs customer service as a that reflection of Suddenlink.

Will knowing the specific time and date help determine for the company which rep was assisting me?
Desired outcome: An apology would be nice, but would not mean much to me since it's only bc she had to. I would like a follow up informing me of what the company decided to do to correct or ease the situation any.
Suddenlink Communications
-
credit request
RE: account 07707-263830-14-0 - 314A S Haswell Dr, Bryan-TX 77803 -

On 3/7/22, Suddenlink called me to ask if I was moving and wanted to transfer service or cancel. Surprising call because the account is supposed to have been disconnected/closed since 1/3/2022.

Suddenlink has no records of my canceling internet services on 1/3/22 after the resident left on 12/31/21.

I have been billed January '22 + February '22 + March '22.

Spoke with various agents (very difficult to talk to a person by the way) + went to local store who told me they don't deal with disconnections, that I had to call. So back to phone. Chatted online with Mr. CristianG O on 3/7/22 who told me my account was disconnected. However, my online account shows the internet is still active. He told me to call.

After many attempts, I finally talked to Ms. Emily on 3/8/22 who was having trouble processing with my request? She said she would call me back but never did.

3/9/22 I called back and spoke with Ms. Pitike. Unable to assist + slight attitude. I asked to talk to her supervisor and Ms.Tian (phone rang about 30 times) responded after the phone rang about 30 times. She stated she could not nor be willing to help me: I could not cancel a service in the middle of the cycle, which I understand. However I know a new tenant moved in at the above address on 3/1/22 and apparently has contacted Suddenlink to connect services. It looks like Suddenlink is billing me for March services that I'm not using + is also billing the new resident = double billing. I don't think this is legal.

I explained to agents I was willing to "forget" about January and February bills. I can't prove I called on 1/3/22 except providing a lease contract.

But I'm requesting to void March bill (you can tell no internet was used between January and March 2022).

We have been Suddenlink customers for so many years, I can't believe my request is being ignored. I think this is a fair compromise and I'm asking you to review my request. Thank you.

Ghislaine Lewis

[email protected] / 979-255-5461
Desired outcome: Please void March 2022 charges
Suddenlink Communications
-
My bill
My bill

They raise the bill every 4 months, then lie about the reason, they have raised my bill every 4 moths since 2016, I have had bundle, since then, started out only paying $68.99 then after 2 years went to $79.00 then every 4 months raising it $30.00, $40.00 and so on, I now pay $166.69, and I only have basic cable which I was forced to go down to in 2017, and today I get my bill and they rasied it another $31.26, claimed everyone got a increase due to covid, covid smovid, thats the same excuse they used over 4 months ago and last year/I am tired of it/this is no right, cheating americans
Desired outcome: I WANT IT DONT TO KEEP GOING UP EVERY 4 MONTHSITS ALREADY TOO HIGH AT $155.60
This review was chosen algorithmically as the most valued customer feedback.
On Dec. 10 2020 I spoke with Cindy to have internet services only installed at my location she went over everything and informed me to be sure to cancel 30 days prior to needing service disconnect to avoid additional charges for the billing period. On Dec. 15 2020 internet service was installed. My first bill along with the following months I was charge...
Read full review of Suddenlink Communications
Suddenlink Communications
-
Payment Not Received
02/08/2022 I paid my 90.00 to Suddenlink from my bank account. My bill was for 76.00. I should have 14.00 Credit for March. Instead, Suddenlink cut off my cable for Non Payment. I spoke to representative who said she would investigate. They cut off our cable again. I had to agree to to pay an additional 72.00 just to be reconnected. Now they tell me I still owe 121.00 however, I have paid all bills to date. We never miss a payment according to our last 2 years worth of bank statements. I have tried to get this resolved but to no avail. I get no bills by mail or email and I only get service disconnected! We live in the country and when our cable is cut off we have no phone. We are out of options.
Desired outcome: We need to be reimbursed for what we have overpaid. We need Suddenlink to provide us with a viable physical BILL sent to our address.
Suddenlink Communications
-
Service refund
I cancelled my service and was told that I would be refunded an amount around $29 When I still hadn't seen the refund, I called back and was told that it hadn't been processed and the person then told me that he was processing it as we spoke, it would be for $29.61 and gave me a confirmation number of 9624576. I called back today (3/1/22) as I still hadn't received the refund. I was told that it had been sent for $11.10 and she then told me that she had no supervisor, nor could I be supplied with anyone else to resolve this. She told me numerous times that she apologized for someone giving me false information and that the person would be ...
Desired outcome: I want the full refund that I was told with the confirmation number that was given me. Simple math means that I would now be getting $29.61 - $11.10 = $18.51.
Perhaps Suddenlink should employ people that man the helpline with those that speak and understand English as a first language. Or maybe, just use a call center located in the U.S. and England and not the Philippines.
Suddenlink Communications
-
Telephone and computer
I have had so much trouble with my telephone and computer it cannot be put in written words. Your service is terribleemy phone cannot be used because the people I am talking to say that the voice is cracking up. My computer works so times and something I have to call customer service and the recorded man cannot be talked to and cannot get to where you would like to. I want to talk to a tech and get something done. This is the worst service of any company that I have ever delt with. I was called and told by a recorded lady said the issue had been solve do you want to cancel your service. I had no way to check my phone at that time so I said to cancel because she said it was repaired. I cancelled and was not fixed.
Desired outcome: i would like to have service that i can use
Suddenlink Communications
-
Customer Service refuses to provide me with Corporate's Phone #.
This is the 2nd time in the same week that Suddenlink took down the service to work on the system without notice. I called to complain, get a credit to my bill and obtain the Corporate # to place a complaint. I am STILL holding for 39 minutes just for them to FIND me a phone #. The service was down for 4 hours 2 days ago and then today, I watched the trucks arrive and then 15 minutes later the internet is down. When I asked the workers if they dropped the service, they stated "YES, to work on the line". This is a not a regular power/system outage but PLANNED. Suddenlink should have provided NOTICE to the area because there are too many people that work from home. Suddenlink is REFUSING to credit my bill for the 4 hours from 2 days ago and the 2 hours today, not to mention I lost pay because of their HORRIBLE service. I was hung up on 2 times and left on indefinite HOLDS twice. HORRIBLE. I believe Texas should follow suit with Arkansas, South Carolina and the other states and file a CLASS ACTION LAW SUIT! TODAY, I am switching providers.
Desired outcome: I want my bill credited for the 6 hours of downtime AND the wages LOST. I want Suddenlink to get BETTER employees that know HOW to deal with people. I want Suddenlink to upgrade their services and customer service experience.
Suddenlink Communications
-
Bill increased 35.25 since I called in
I do not understand how Suddenlink can get away with increasing the monthly bill by 17% in just one month. And it just so happens that you increased it right after I called to get a new box and new controllers sent to me. Which by the way, I never received. Called once about 3 weeks ago and again a couple of days ago. The call a couple of days ago was to someone NOT in the USA. I could hear people speaking a different language in the background. He said the first person I called never created the order. What the heck! Spent over 30 minutes with this guy on the phone telling me he was still trying to get me a box. I finally had to go because I was going to be late for an appointment. He said he could call me back so I told him to call me back at 4pm. He never did. Still, no box, and no remote controls. And now my bill has been increased.

Things need to change with this company! This is the worst customer service I have ever had.

Lisa Christian
Desired outcome: Send me a new box and two controllers and lower my bill
We are here to help
16 years' experience in successful complaint resolution
Each complaint is handled individually by highly qualified experts
Honest and unbiased reviews
Last but not least, all our services are absolutely free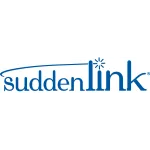 Suddenlink Communications contacts